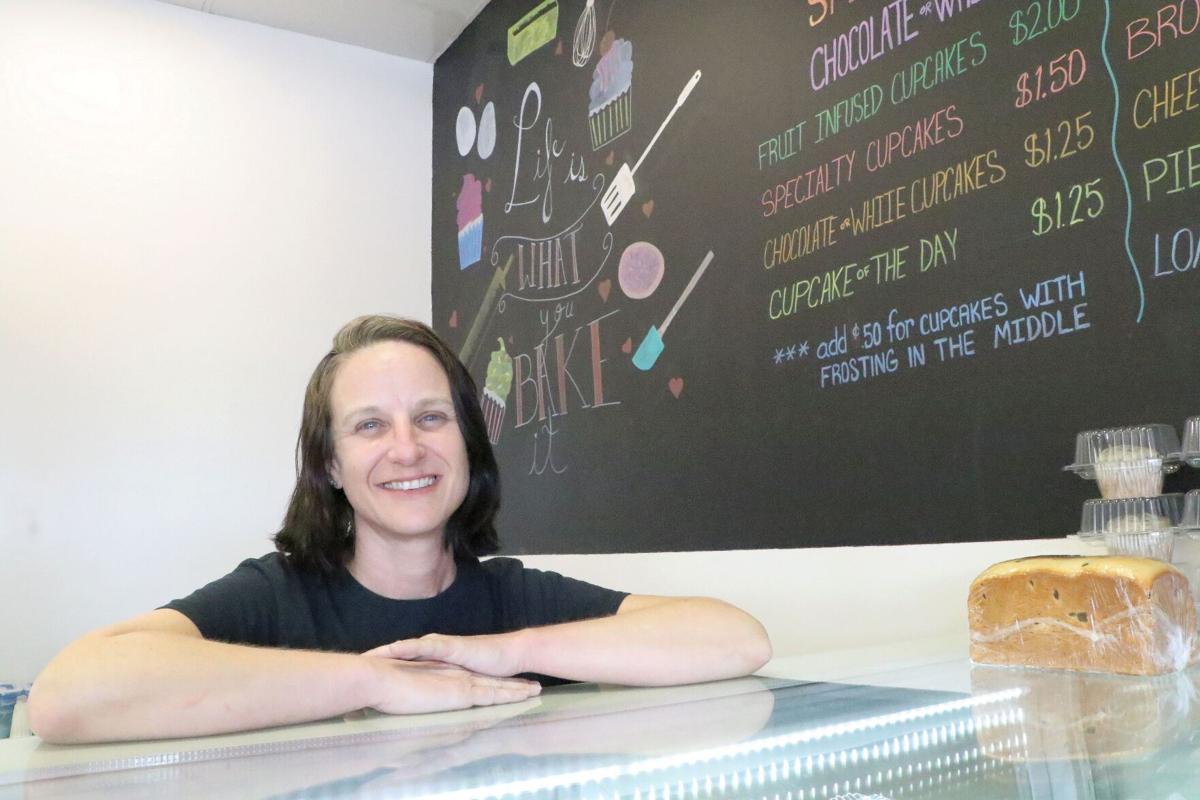 Nicole Smithey spent the past decade and a half as an integral part of Smithey Environmental Services. Now the Sand Springs resident is turning her focus to the kitchen.
Earlier this month, Smithey opened Frost Your Cake, a specialized bakery at 422-B Plaza Ct., the location formerly held by Brownies Hamburgers. Frost Your Cake offers a variety of baked goods and customized frosting options.
"Here you can actually buy a cake that's not frosted and pick your frosting," Smithey said. "So it's a unique bakery."
Smithey came up with the idea when she away from work due to surgery.
"I started baking and I just got bored one day and I asked my mom for her frosting recipe because I always loved her chocolate frosting," Smithey said. "She sent it to me. I just revised her frosting recipe to make new recipes. And now I can make just about any kind of frosting you can imagine."
Some of the specialty frosting flavors Smithey has concocted for customers include sweet tea, grape, blueberry, lemon lime, honey, strawberry along with traditional options like cream cheese and chocolate.
Smithey said she recently had a customer who requested two Grape Crush cakes, one with pink lemonade frosting and another with Mountain Dew frosting.
"I thought that combination was kind of strange but hey I'm sure they loved it," Smithey smiled. "I can make anything. It's just kind of on request."
Along with creative frosting flavors, the Frost Your Cake menu includes a wide variety of baked bread as well as cakes, cupcakes, cheesecakes, pies, cinnamon rolls, muffins and streusel. Keto options are also available.
With store hours 8 a.m.-6 p.m. Monday through Saturday, stuffed bacon and sausage biscuits are popular morning items, according to Smithey. Lunch time options include chicken, egg and tuna salads.
Officially open on Oct. 2, Smithey said business has been good thus far.
"The community has been great," she said. "They've come in and supported us. We were slammed when we first opened. We realized we had to hire more help."
Smithey believes she has an idea on her hands that could grow in popularity.
"I'd like to make the concept a franchise eventually," Smithey said. "I would like to take this company and make it huge. You can go to any state and find one. That would be neat."
Those interested in customized orders can visit or call ahead during business hours at 918-246-7124 or reach Smithey through the Frost Your Cake Facebook page.
Be the first to know
Get local news delivered to your inbox!