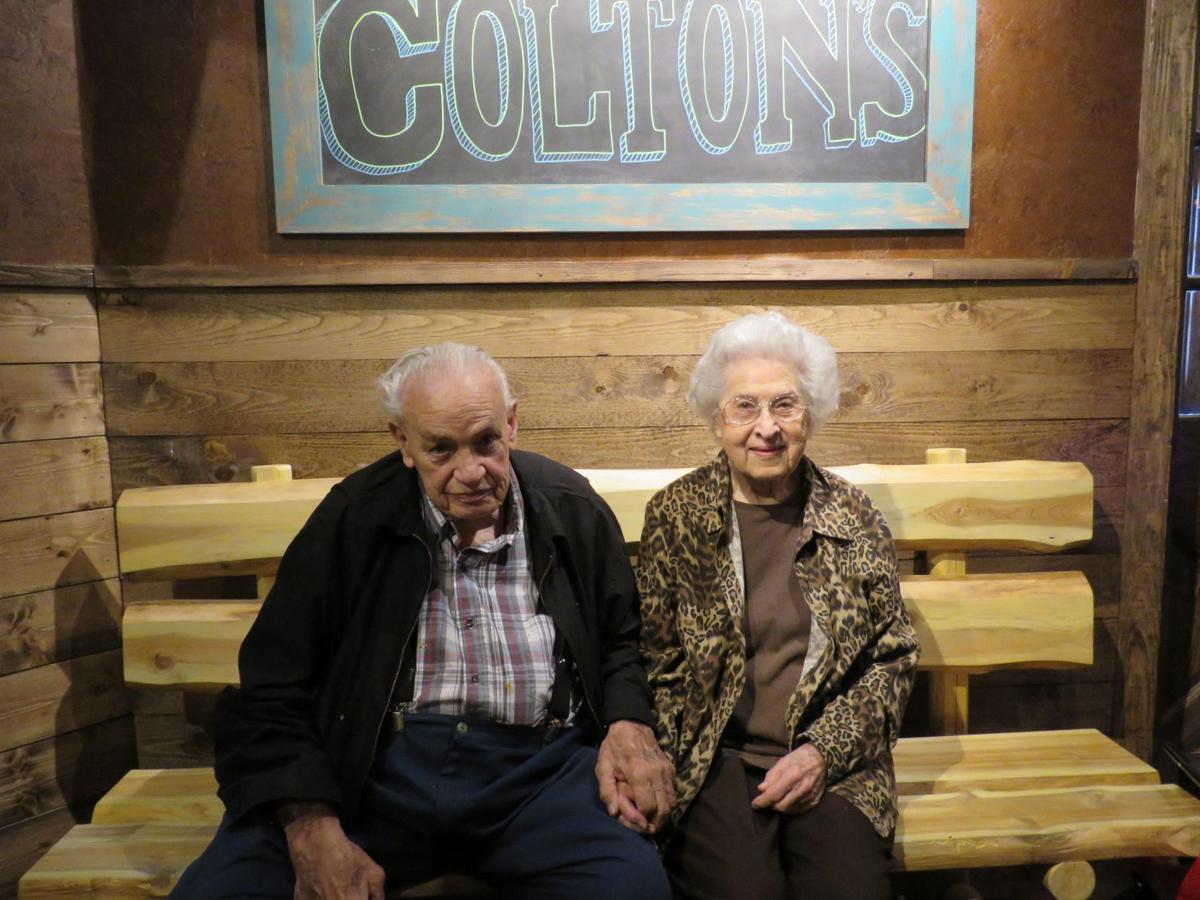 The First Christian Church (Disciples of Christ) of Sand Springs is trying to reach people who might have been a part of the church's youth group in the 1960s and '70s to invite them to a special event on Father's Day.
That's when the church plans to dedicate a basketball and play court in honor of Joe and Doris Fisher, who were youth group leaders at the church for many years during that time frame.
The church is hoping that former youth group members or anyone who knew the Fishers will attend the dedication, set for noon on June 20 at the church at Fifth and Main streets.
A worship service will precede the dedication, at 10:45 a.m., and a cookout will follow it, at 12:30 p.m.
The play court is just north of the church on Main Street and is used by neighborhood residents for basketball or just sitting at the table and visiting with friends, according to the couple's daughter, Patty Fisher Dixon, who is Sand Springs' vice mayor.
The dedication is presented in honor of the Fishers by their children — Dixon and Curtis Fisher — and by the members of the First Christian Church.
Dixon said her father died June 1, 2018, and her mother died 10 weeks later, on Aug. 13, 2018. He was 90, and she was 89.
She said she's working on a scrapbook about the property from the time the church bought it, including when her father put down concrete and added two basketball goals.
"The goals were always in need of repair because users would hang on the hoop and bend it," she said. "When the city gave us a grant for the mural on the wall, we took the east goal down because one goal is all that is needed for 3-on-3 or small pickup games.
"Then my brother and I put the privacy fence up around the air conditioning units and bought an 'unbendable' goal," Dixon said.
"We also put a permanent table with three benches and an open side for wheelchair compatibility," she said.
"It's a nice pocket play court for the community and is open to anyone who wants to use it," she said.
For more information about the dedication, call the church at 918-245-9625.