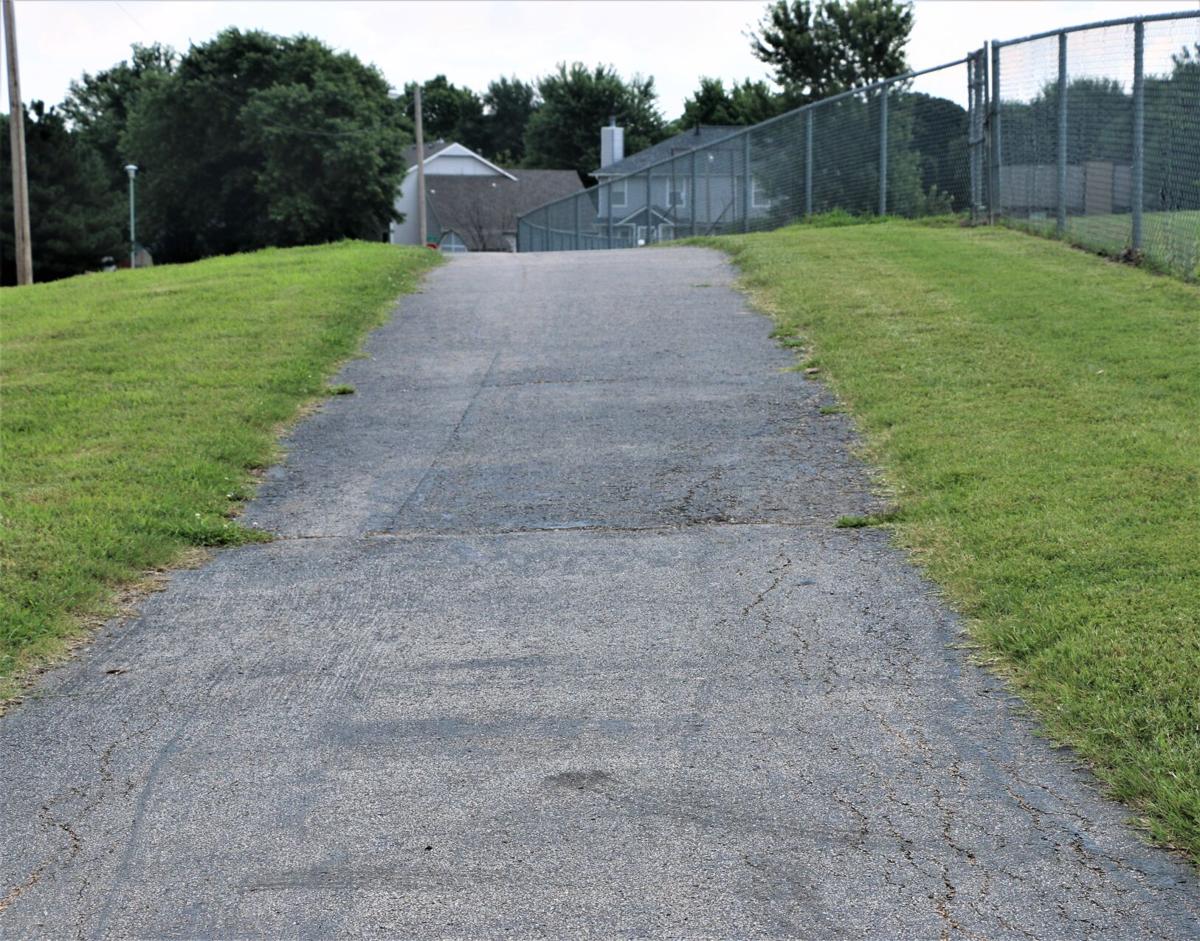 The Boyd Trail will be renovated under an agreement that both the City Council and the Sand Springs Public Schools board separately approved at their respective most-recent meetings.
The trail, which encircles Clyde Boyd Middle School, the Sixth Grade Center and Pratt Elementary School, was created in the early to mid-1990s via a Recreational Trails Program grant the city received through the state of Oklahoma, according to Jeff Edwards, director of the city's Parks and Recreation Department.
Besides the expected use from students during physical education classes, Edwards said the trail sees as much use or more from residents in the area.
"The trail is heavily used by southside residents," he said. "And at nearly a mile in length, it gives a good avenue for walking, running and biking off main roads."
But more than a quarter of a century since its creation, Boyd Trail was showing wear and tear, so the city got approval from voters through a 2018 general-obligation bond proposal to begin considering rehabilitation of the trail.
That's when officials found a slight snag.
"The intention upon original construction was likely to follow the right of way for the city road infrastructure," Edwards said, but "we determined … that the trail does weave in and out of the right of way, which encroaches onto school property."
Thus the interlocal agreement between the city and the school district, which, Edwards said, "affirms that the school and city both agree that the trail is the property of the city, and, for the purposes of benefiting the public, is accessible at all times by the public, even as it crosses in places on school property."
The City Council approved the interlocal agreement, as well as bids for the work, at its June 28 meeting. The school board approved the interlocal agreement at its July 6 meeting.
The work will consist of a total overlay of a new concrete surface to replace the existing asphalt trail. The new trail will closely follow the current path, but it will be 10 feet wide.
Edwards said concrete was chosen because of its longer life expectancy and because asphalt allows grass growth on the edges, which breaks down the trail surface over time.
Accepted bids for the project total $324,680.40, and Edwards said the work will start this month.
"We expect to have the entry and exit avenues for the parking lots finished before school starts this year," he said, adding that the entire project should be completed in September, weather and materials acquisition problems notwithstanding.
Another part of the transformation will have more to do with the feel of the trail than with any tangible element.
"This trail has always been part of the parks system," Edwards said, but the rehabilitated trail "will have matching park bench stops with matching trash cans that are themed with the rest of our park inventory."
"It should feel even more like the parks system when complete," he said.