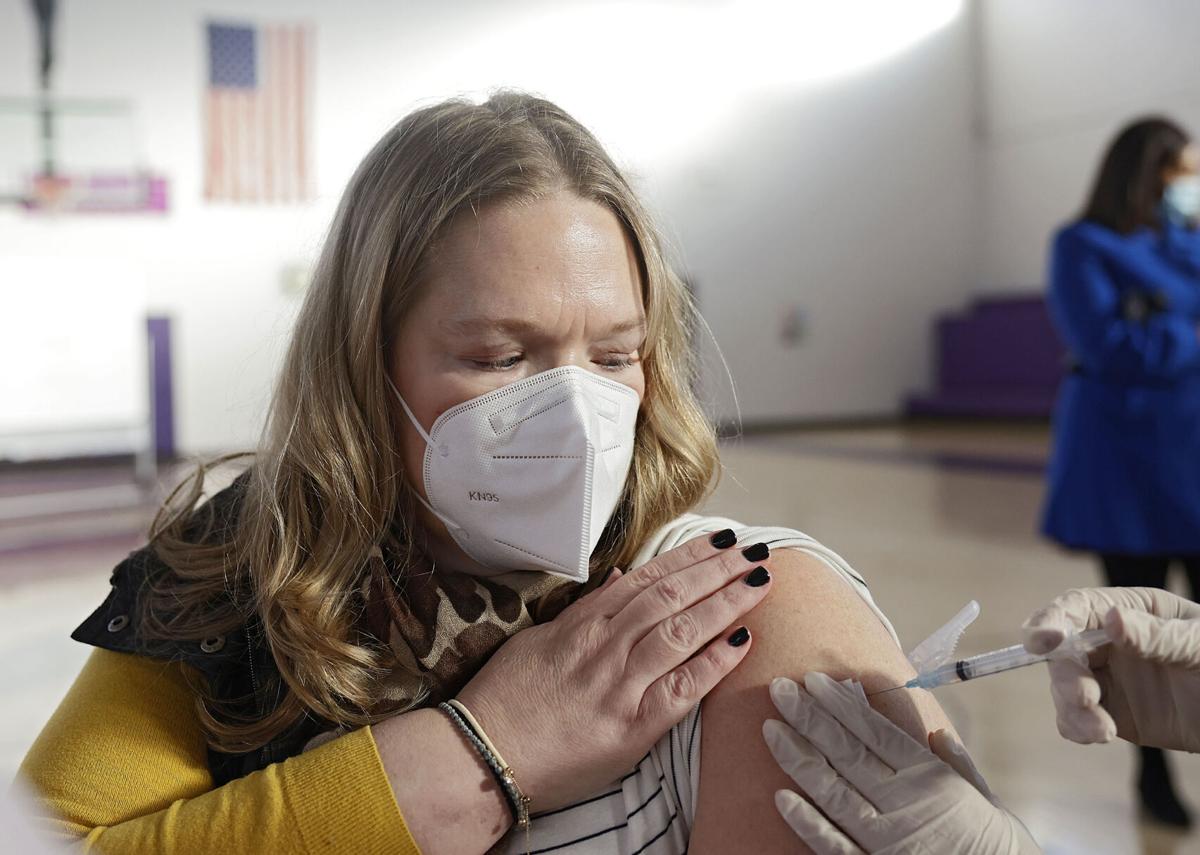 Sommer Lyons is cautiously optimistic about her chances of getting access to the COVID vaccine soon.
A pre-kindergarten teacher at Tulsa's McKinley Elementary School, Lyons said that while she appreciates the acknowledgement that teachers need to be vaccinated quickly, she is still skeptical about whether Gov. Kevin Stitt's pledge to expedite access for teachers and school support staff will come to fruition.
"It's not the first time the governor's said he's going to move teachers up," she said, referring to a December announcement that teachers would be moved from Group 3 to Group 2 in the distribution plan. "We'll just have to see. The governor has not been supportive of public education and especially Tulsa Public Schools this entire pandemic."
TPS said that 400 employees age 65 or older had been vaccinated through clinic partnerships, while 5,000 more still need access, "particularly those with health risks and those who work with our students with special needs."
Heath Miller is band director and chairman of the fine arts department at Memorial High School. Noting the higher transmission risks from shared art supplies and performing music, he said teacher vaccine access is crucial in order to safely resume in-person instruction.
"For all the clamoring about how we want the kids back in person, no one wants them back in the building more than the teachers," he said. "I don't know a single teacher who got into this to sit in front of a computer. We've wanted to be back in person for almost a year … but the only way we can do it is if we're either observing strict social distancing and masking or we're vaccinating every teacher. In many cases, it's not physically or financially possible to maintain the social distancing requirements, so we have to get people vaccinated."
Those sentiments were echoed by Deena Churchill, president of the classroom teachers association for Union Public Schools. She said teachers everywhere want to return to in-person learning because it is the "optimum learning model" but they want to do so safely.
"At many districts, social distancing is impossible to attain and is not happening at all," Churchill said. "Vaccinating teachers and support staff is an imperative first step to returning to in-person school."
Union has been working from the start of 2020-21 to keep schools open as much as possible through many staffing challenges caused by quarantines and isolation. District officials say they've been encouraging all employees to sign up on the state's vaccine portal in anticipation of greater public access to the shots.
"This is great news to hear it is coming for teachers," said district spokesman Chris Payne. "A large contingent of our teachers are very interested in getting the vaccine as soon as possible."
Other local school leaders also welcomed the announcement, including Owasso Superintendent Amy Fichtner.
"The opportunity to receive vaccines is providing optimism as we all work together to address COVID-19," she said, pointing out her district was among those able to get vaccinations for 65-and-older staff.
Julie Prox, the president of the Bixby school board, sees Gov. Stitt's announcement as a source of hope and relief not only for teachers, including those she counts as personal friends, but also for local decision-makers like her.
"It increases our chances for finishing the school year in person. Our schools also need to remain vigilant with mask-wearing and social distancing procedures until a majority of our population is vaccinated" Prox said.
She also noted that every teacher she knows is contending with fear and anxiety, and that risks are higher for secondary school teachers who often see more than 100 students on a daily basis.
"They are scared — especially the ones with underlying health issues or those who have elderly parents. They do not want to expose themselves or their loved ones to COVID," Prox said. "I am hoping that being able to get vaccinated will ease their mind and make them feel more safe."
Colleagues' safety was also top of mind for Marissa Schmitz-Douthit, a teacher's assistant at Arrow Springs Early Childhood Center in Broken Arrow. She said she is not comfortable getting vaccinated yet but appreciates that other teachers and support staff who want it will soon have that option.
"I have the luxury of not being at risk, but a lot of the teachers I work with aren't. This is a chance for them to feel more comfortable doing their job every day and doing what they love," she said.
State education leaders who were not at the governor's Wednesday morning press conference issued written responses.
"Our teachers and support staff deserve and need to work in a safe and secure environment," said State Superintendent Joy Hofmeister. "Giving them this opportunity to receive the vaccine as soon as reasonably possible is critical. While in-person school is more dependent on COVID mitigation strategies such as masks and social distancing, ensuring the vaccination of teachers is vital to keeping school doors open."
Rob Loeber, Jenks Public Schools' spokesman, said employees there have demonstrated extraordinary dedication to students in keeping schools open "while navigating the challenges of working during a pandemic."
"Receiving the vaccine will allow our employees to feel more comfortable as they go about the work of serving our students and families," he added.
The Oklahoma Education Association represents about 40,000 teachers across the state.
"Every teacher vaccinated represents a classroom full of students who can begin to go back to the business of learning unafraid. Vaccinating their teachers, coaches, bus drivers, cooks, and others is an important step toward normalcy," OEA President Alicia Priest said.
---
---
More guidance for Oklahomans signing up through the state COVID-19 vaccine portal during Phase 2
Q&A: State vaccination portal help and other guidance as Oklahoma enters Phase 4
Who is eligible currently?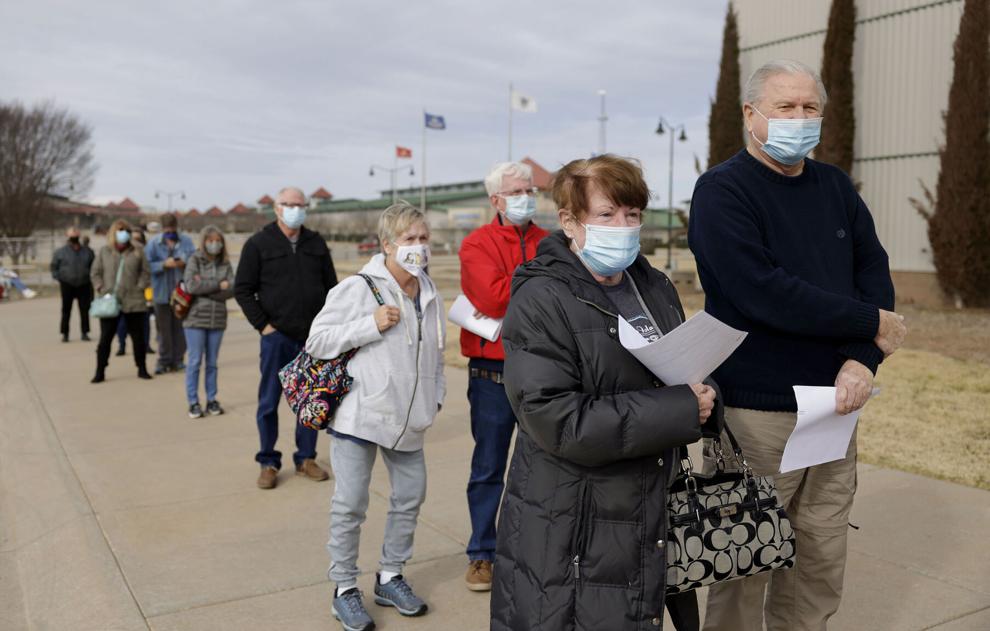 What determines how many appointments are available?
I signed up at vaccinate.oklahoma.gov but never got an email confirmation of any kind — what should I do?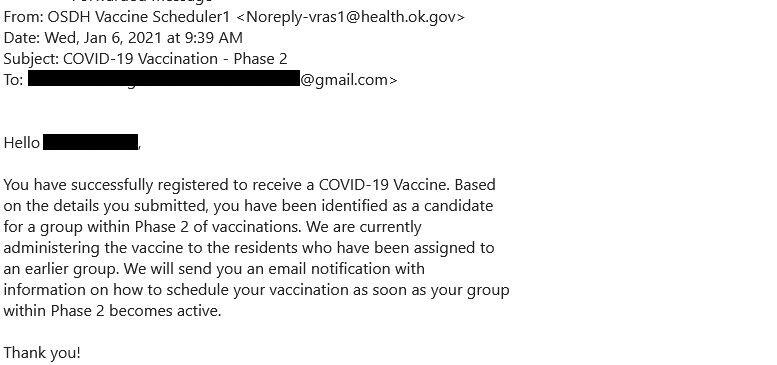 I've been told I can make an appointment, but I went to the portal and there were none available within 100 miles — what do I do now?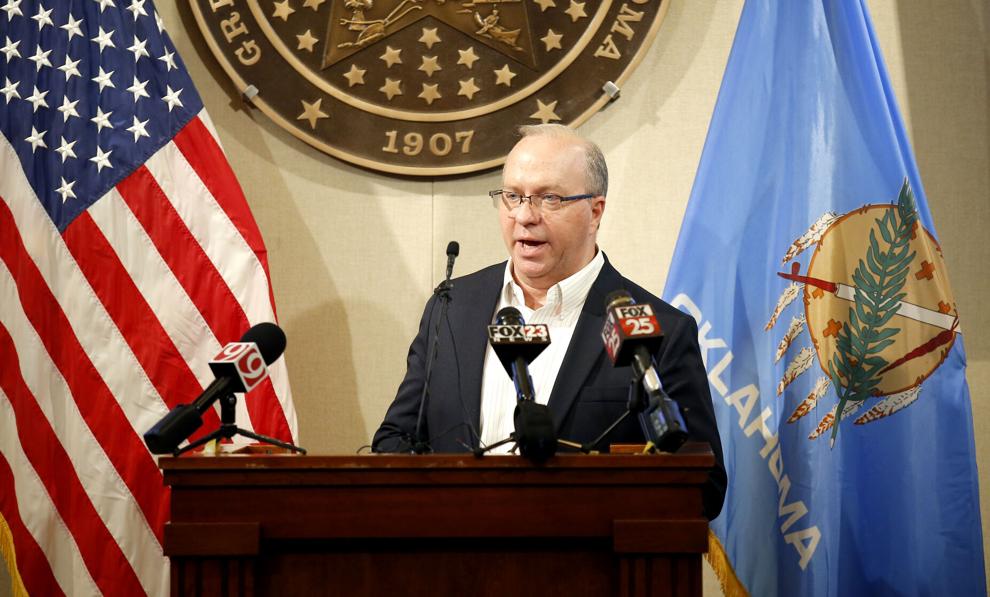 When will new appointments be added to the online portal as the state is updated on the supply of vaccines expected to ship from the federal government?
Someone I know is unable to go online to access the vaccination portal — how can they make sure to get an appointment?
How are 211 and LIFE Senior Services trying to help?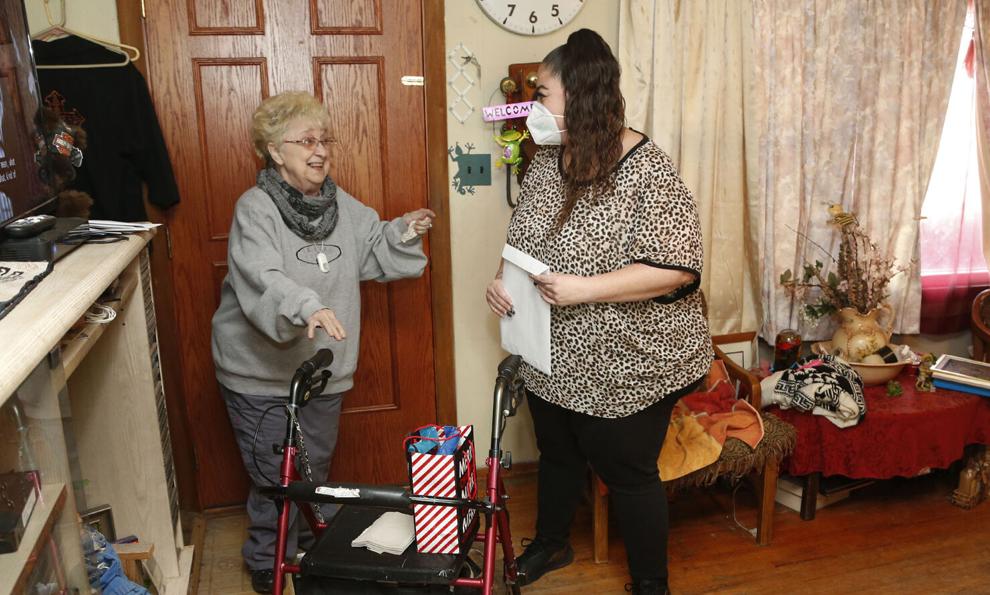 Who else is trying to help people book appointments?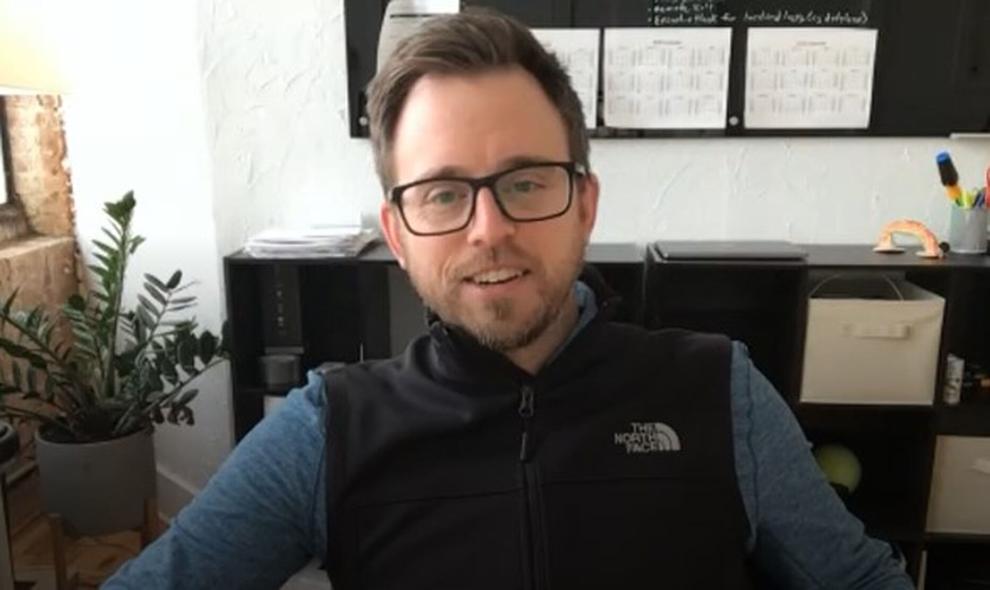 Can I show up at a vaccination site without an appointment to wait for someone to miss their scheduled time?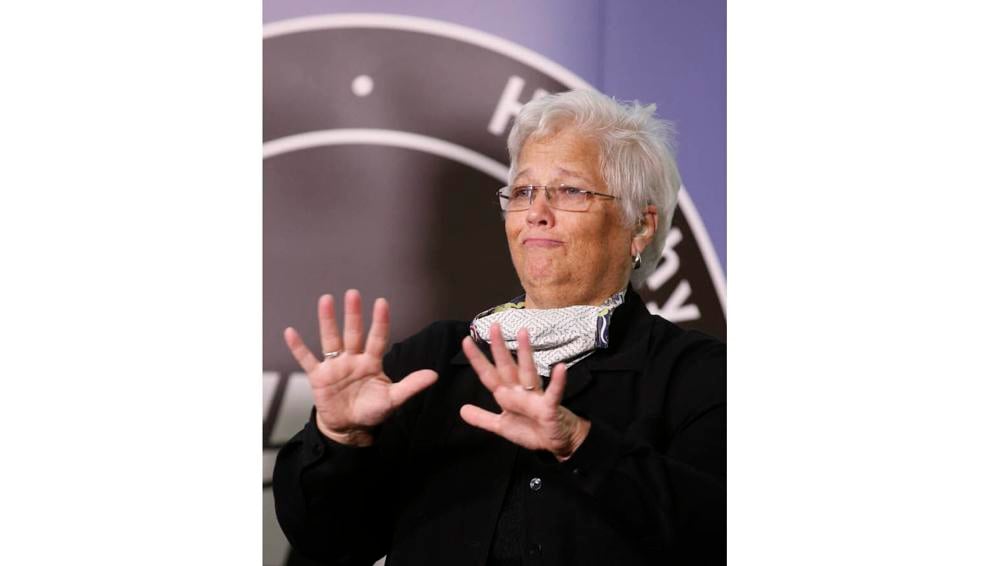 What happens if I am unable to make my scheduled appointment? Can it be changed?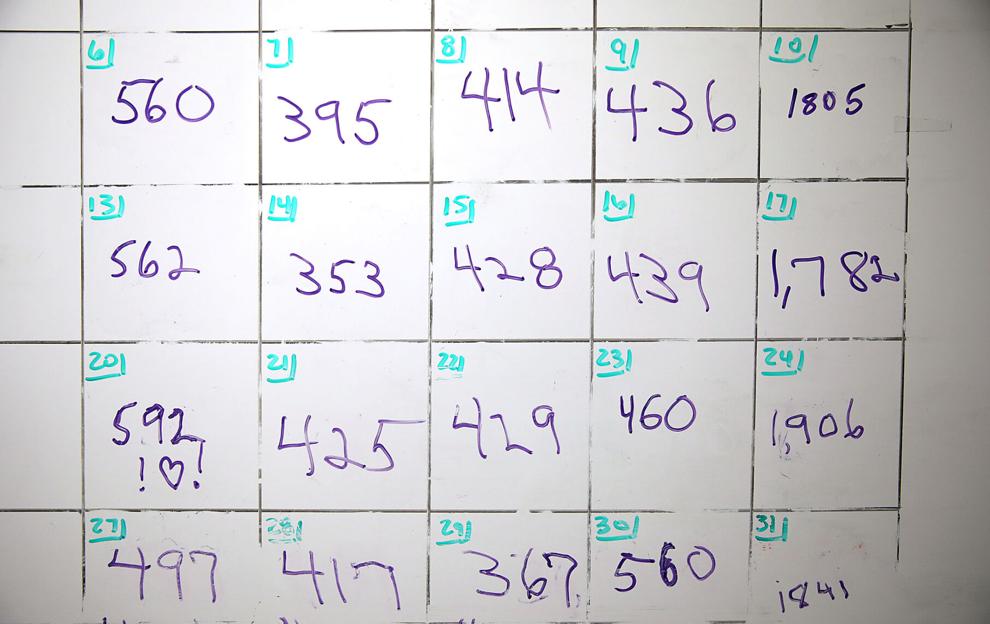 At what point do I schedule my second dose or "booster shot"?
I can't get an appointment for my booster dose when I am supposed to — is it OK to take it any later?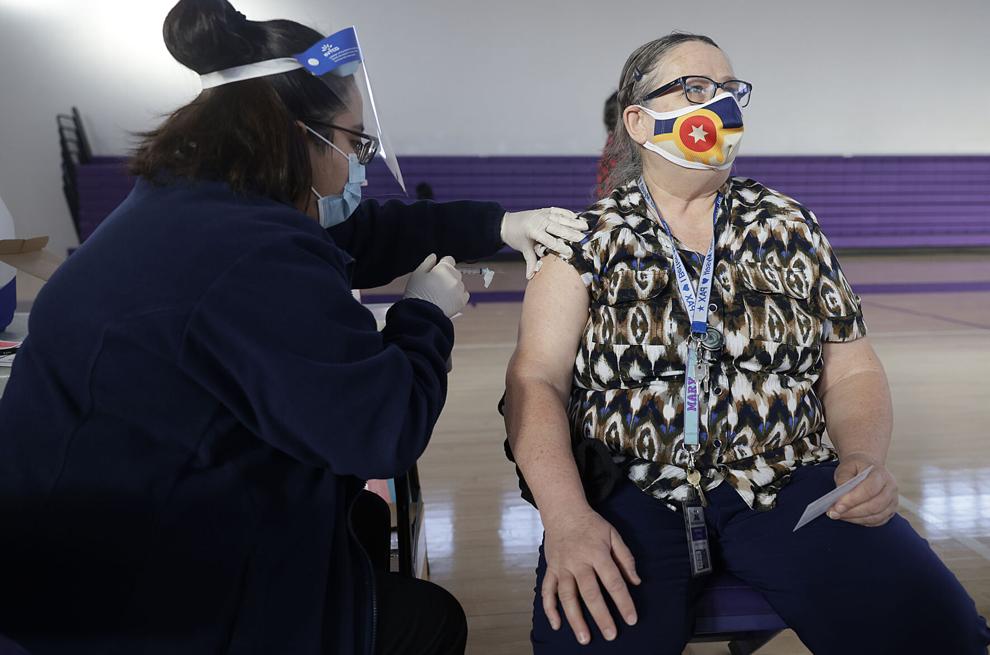 Can I choose whether I receive a Moderna or Pfizer shot?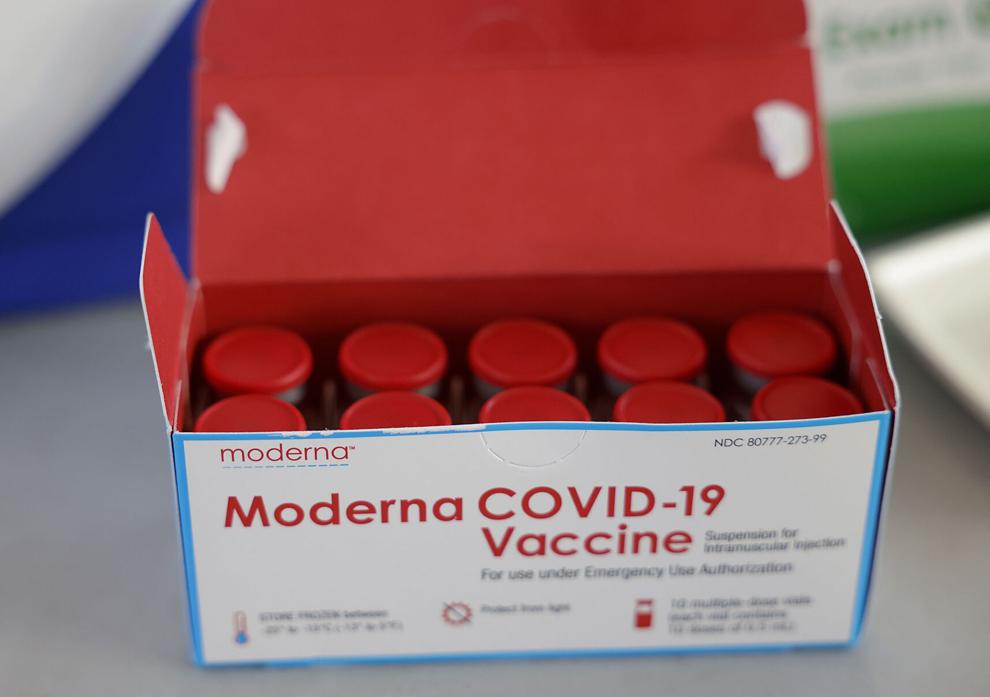 Will I be able to drive-through to get my vaccination or will I have to go inside a facility?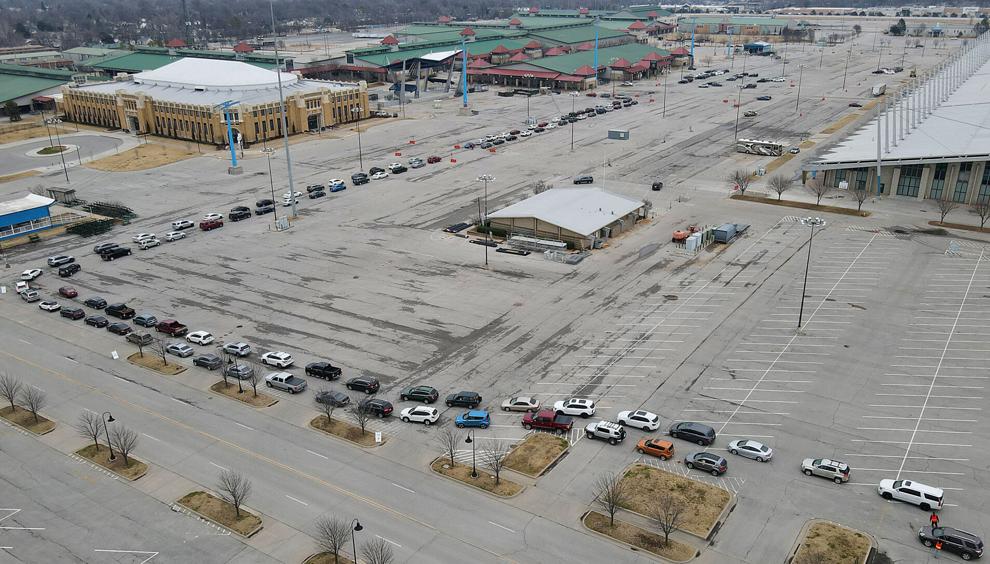 If I have already had COVID-19, do I still need to consider getting the vaccine?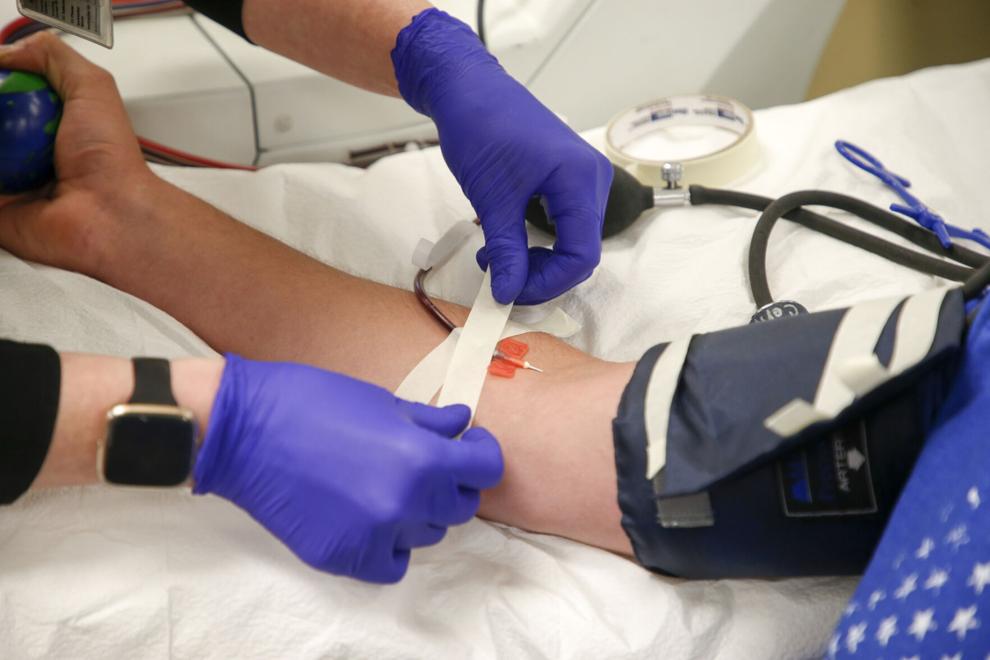 Do I still need to practice the three W's after getting my vaccination?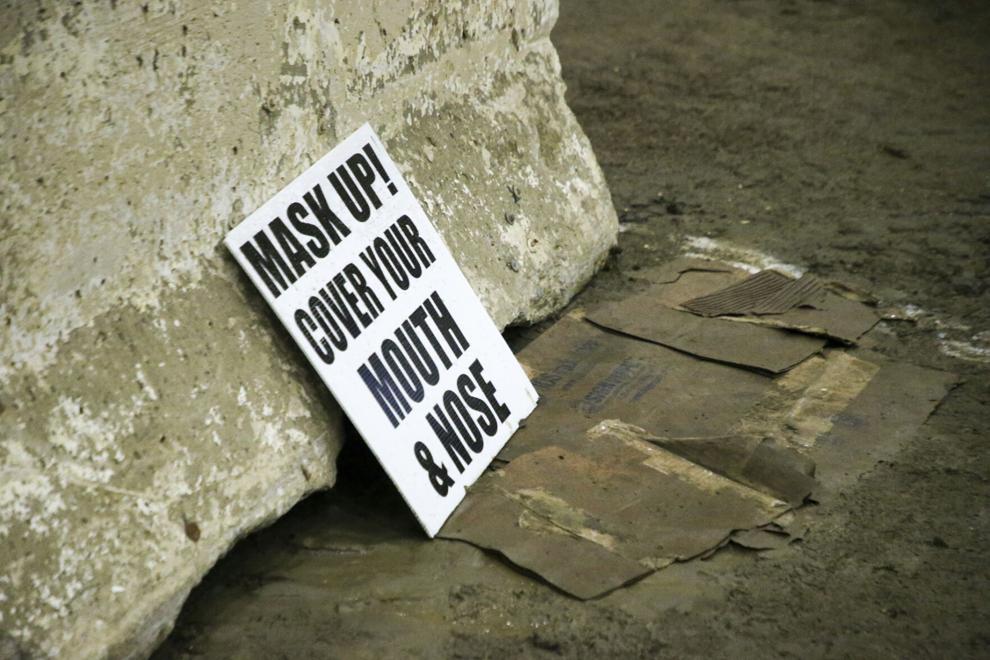 Can you be a carrier of the virus after receiving a vaccination?
Why do I have to wait 15 minutes before being able to leave after my vaccination, and what side effects are common?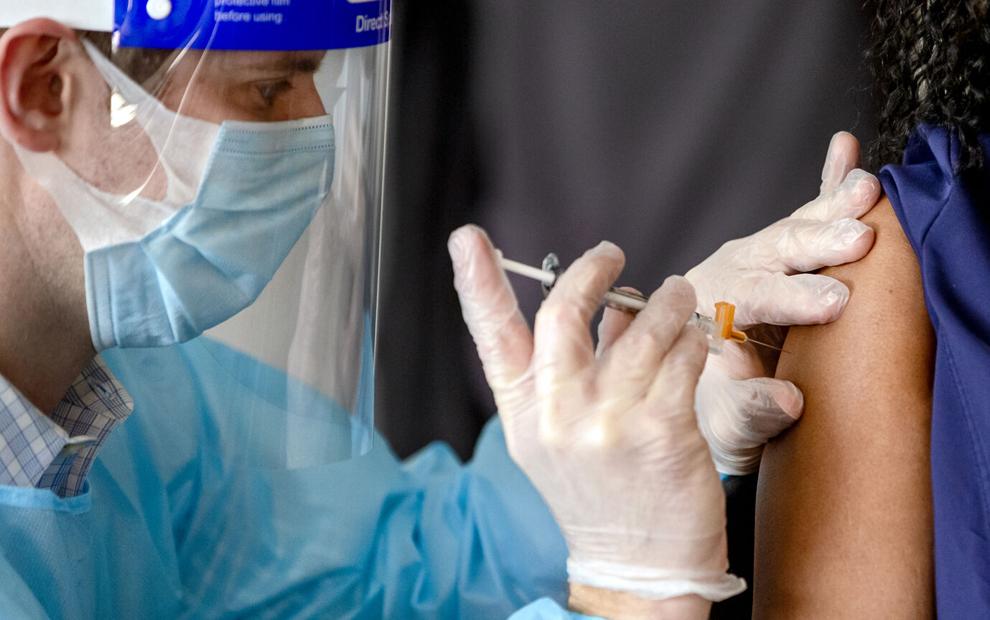 How many vaccine doses have gone to waste in Oklahoma?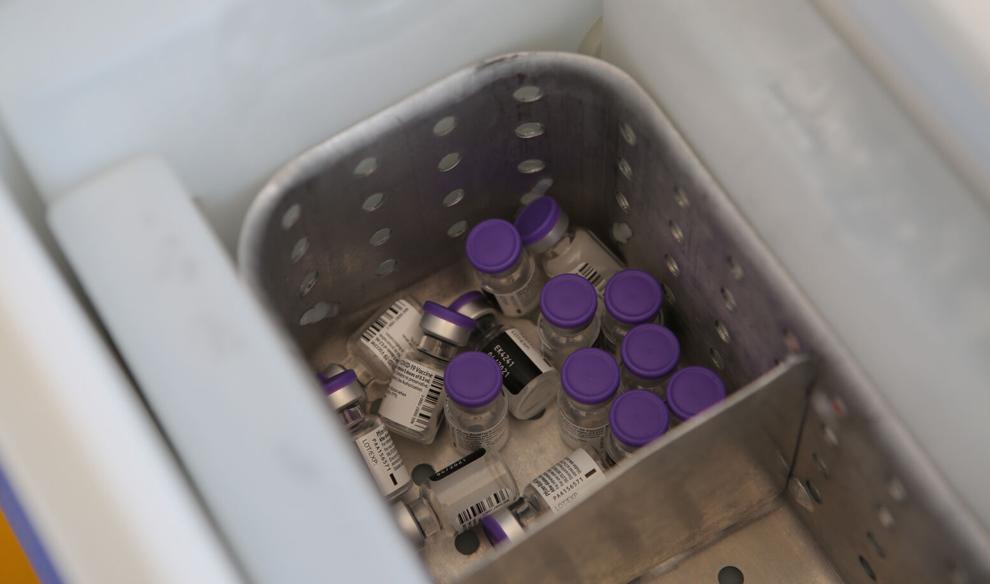 12 months for just $26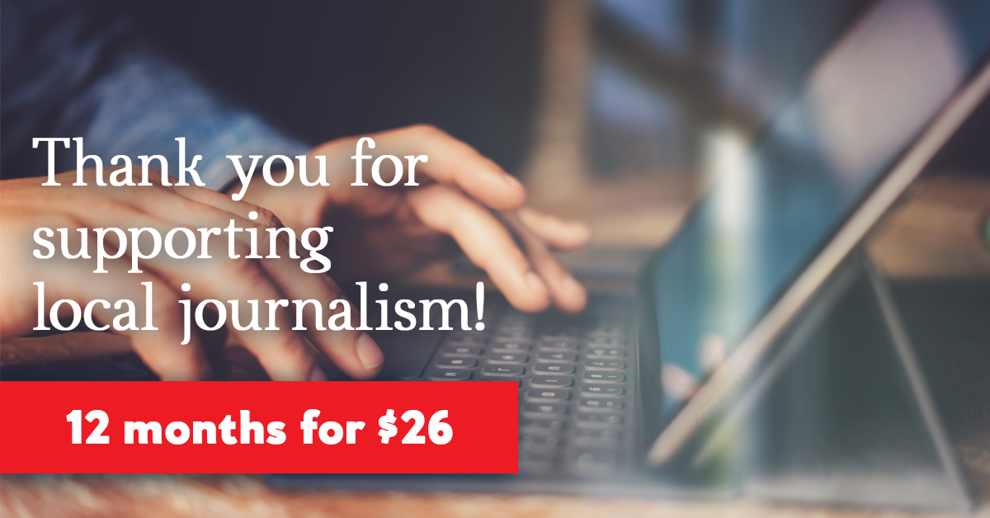 ---