It has been described as "controlled chaos," but the annual Sand Springs Community Thanksgiving Dinner seems more like a well-oiled machine.
In the kitchen at The Well, the family life center of Sand Springs United Methodist Church at 101 W. 38th St., volunteers from across the community put together hundreds of meals with near-machinelike efficiency.
At the earliest stages, a worker opens enormous cans of corn and green beans as fast as her hands will move. Another volunteer monitors nearly a dozen giant cooking pots simmering on the commercial stove.
Just a few feet away, an assembly line of volunteers fills to-go boxes with turkey and dressing and the veggies, then hands the food boxes to a worker who scoops heaping helpings of mashed potatoes out of a huge cooler into them and then hands off the food to the "packagers."
They sack up the dinners, along with sides of gravy, rolls and pie, and put them on carts for other volunteers to wheel out to the parking lot and load into the backs of waiting volunteer drivers' vehicles for delivery to more than 900 recipients across three ZIP codes in the Sand Springs area.
Eighty turkeys were prepared for the effort, including some that were cooked by Rib Crib, organizers said.
But the church's senior pastor, the Rev. Stephen Cagle, said the communitywide project is about more than just the food.
"It's about giving them the opportunity to gather around their own table — without financial hardship — to enjoy a Thanksgiving meal with family," he said.
"With the cost of groceries — especially this year — it's a great service" to provide a prepared meal that can be shared in familiar surroundings, he said.
And it's not just families being served; it also tends to be families doing the serving.
Patti Pafford, who has been a member of the Sand Springs United Methodist Church for about 60 years and has volunteered for the Community Thanksgiving Dinner for about the past 15 years or so, said her whole family takes part.
Church secretary Tracey Ginn — who stressed that the church is merely the host for the communitywide project — said previously that it's a "tradition for a lot of families to come and do this. And it's over and done with in plenty of time to still go home and have your own meal."
But not everyone on hand Thursday was an old hand.
Matt Blacet of Sand Springs said he attends Reach Church and had heard an announcement there that volunteer drivers were needed for the effort.
So he brought along his three children — Maliyah, 14, Max, 11, and Marayah, 9 — to deliver meals Thursday morning.
"We had the extra time, so we might as well use it good," Blacet said.
The trunk of his red sedan loaded with sacks of food, the family headed out to make their deliveries.
Lisa Applegate also was new to the project, as well as to the city. She and her son Blake, 12, moved to Sand Springs in June for her job with the Tulsa Air National Guard.
Applegate said that with her family all back in Fort Smith, Arkansas, she went online to find something local to do, thinking "local" would mean Tulsa, but she was delighted to find a way to plug in right here in her new city.
"I thought this would be a good way to volunteer" and to "meet people and help out," she said.
Photos: Sand Springs Community Thanksgiving Dinner
Sand Springs Community Thanksgiving Dinner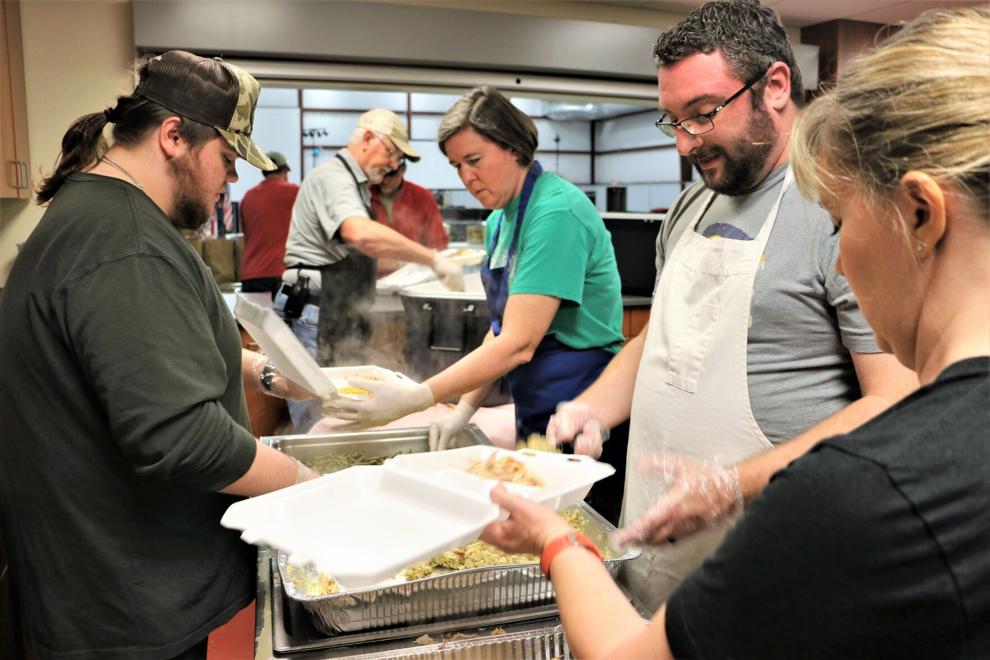 Sand Springs Community Thanksgiving Dinner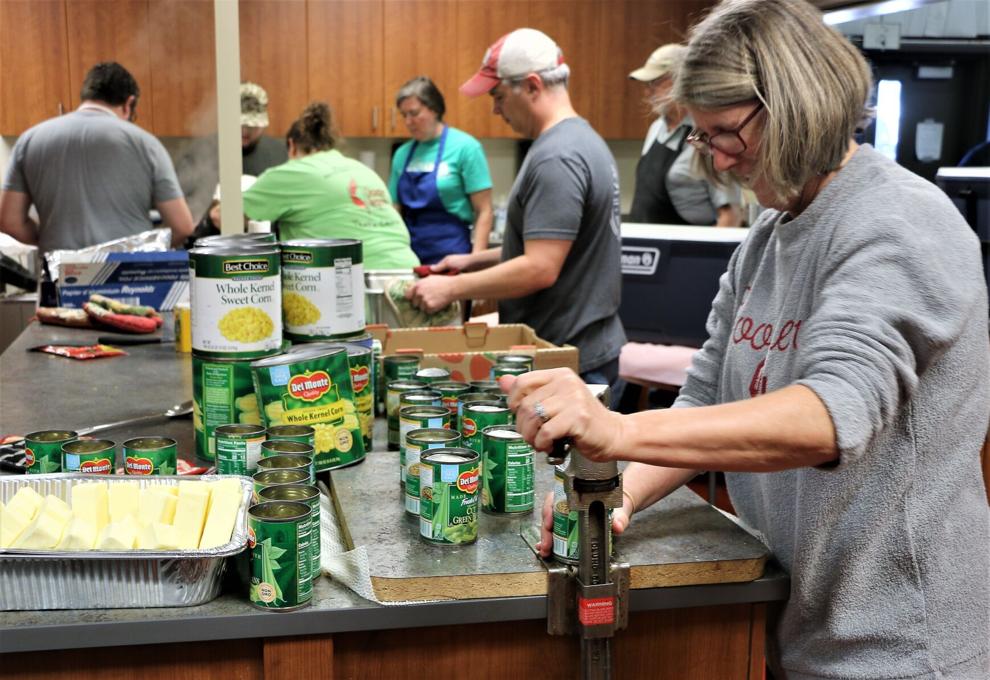 Sand Springs Community Thanksgiving Dinner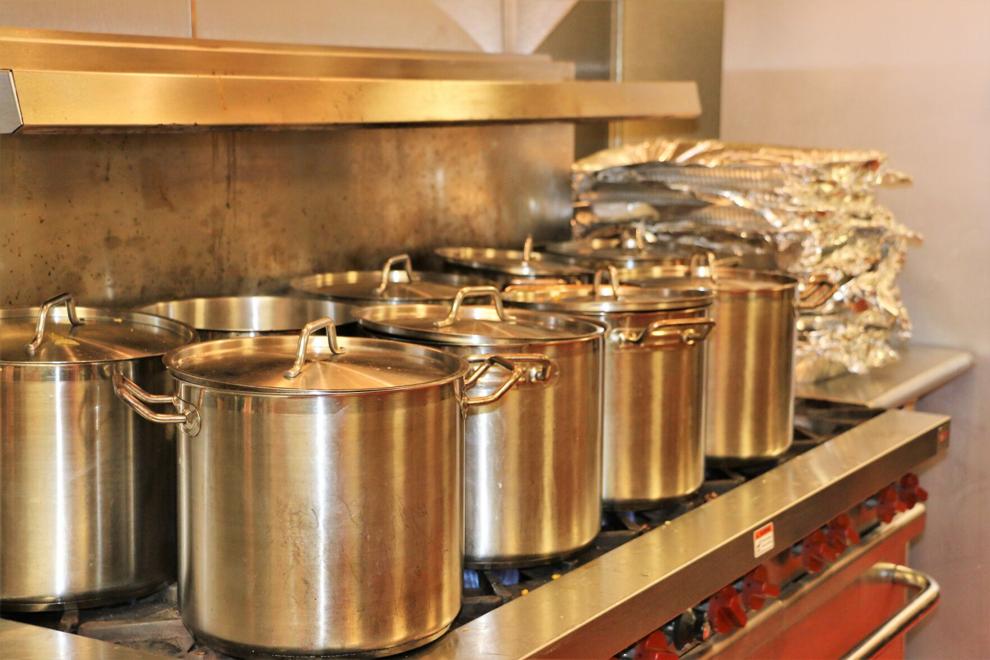 Sand Springs Community Thanksgiving Dinner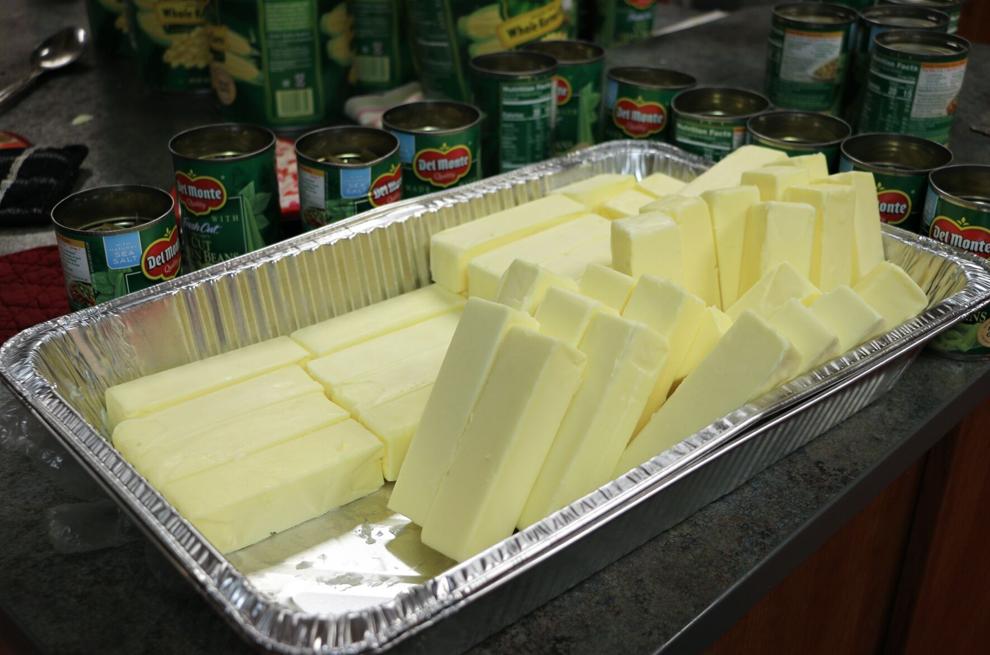 Sand Springs Community Thanksgiving Dinner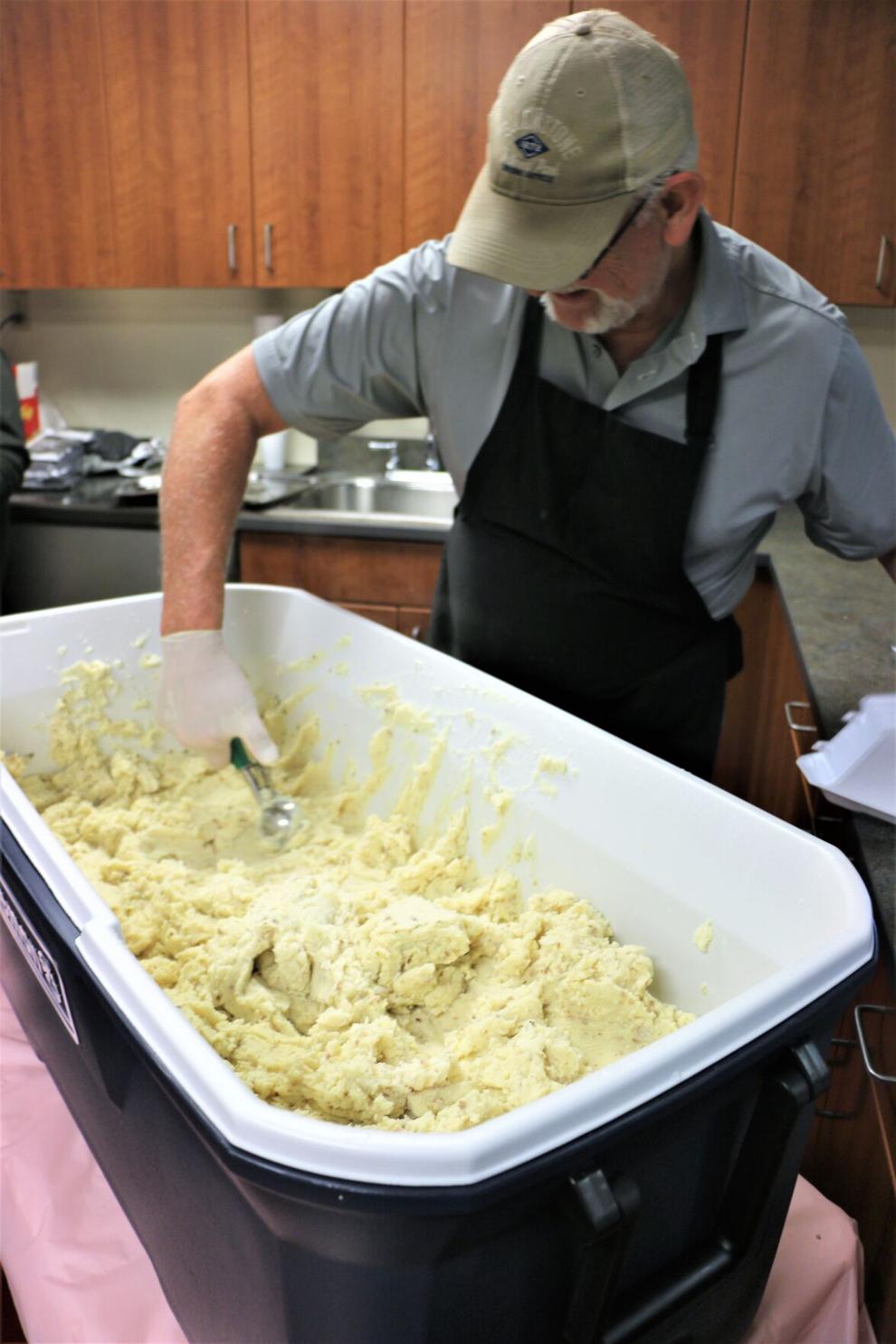 Sand Springs Community Thanksgiving Dinner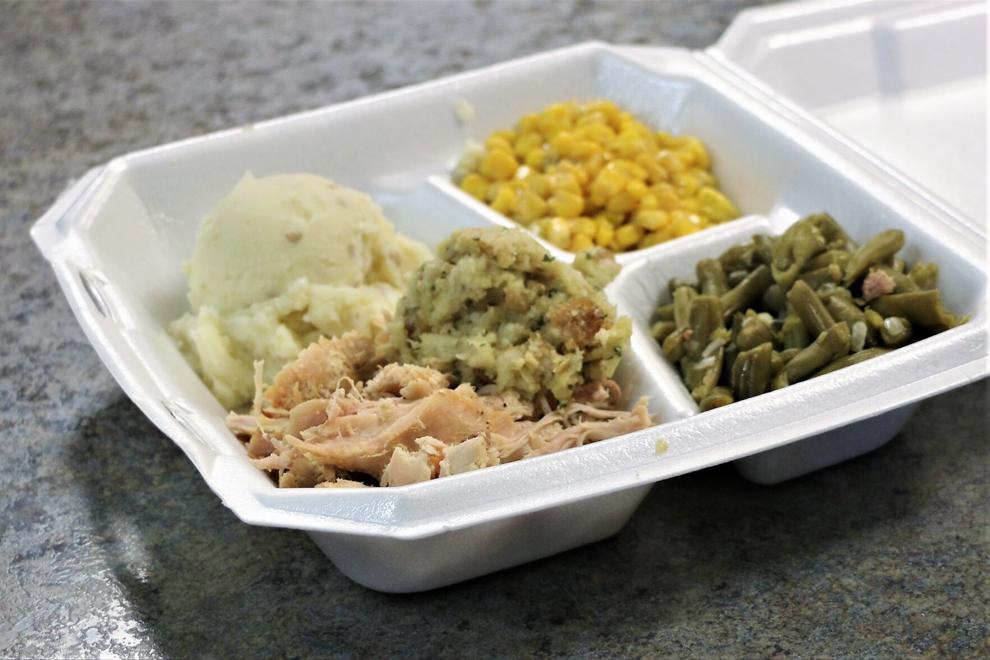 Sand Springs Community Thanksgiving Dinner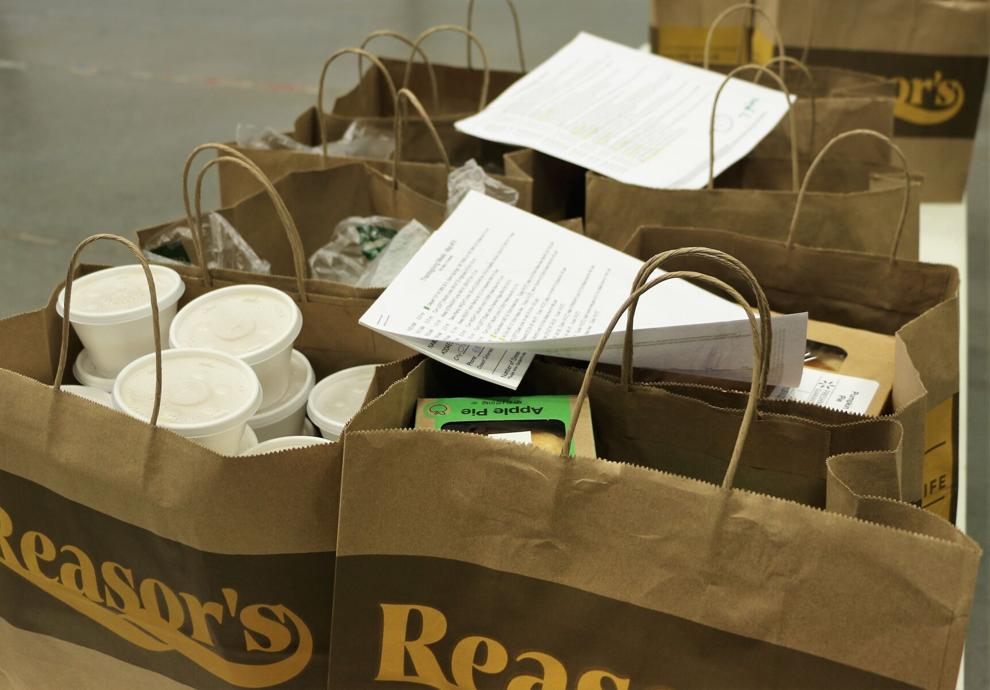 Sand Springs Community Thanksgiving Dinner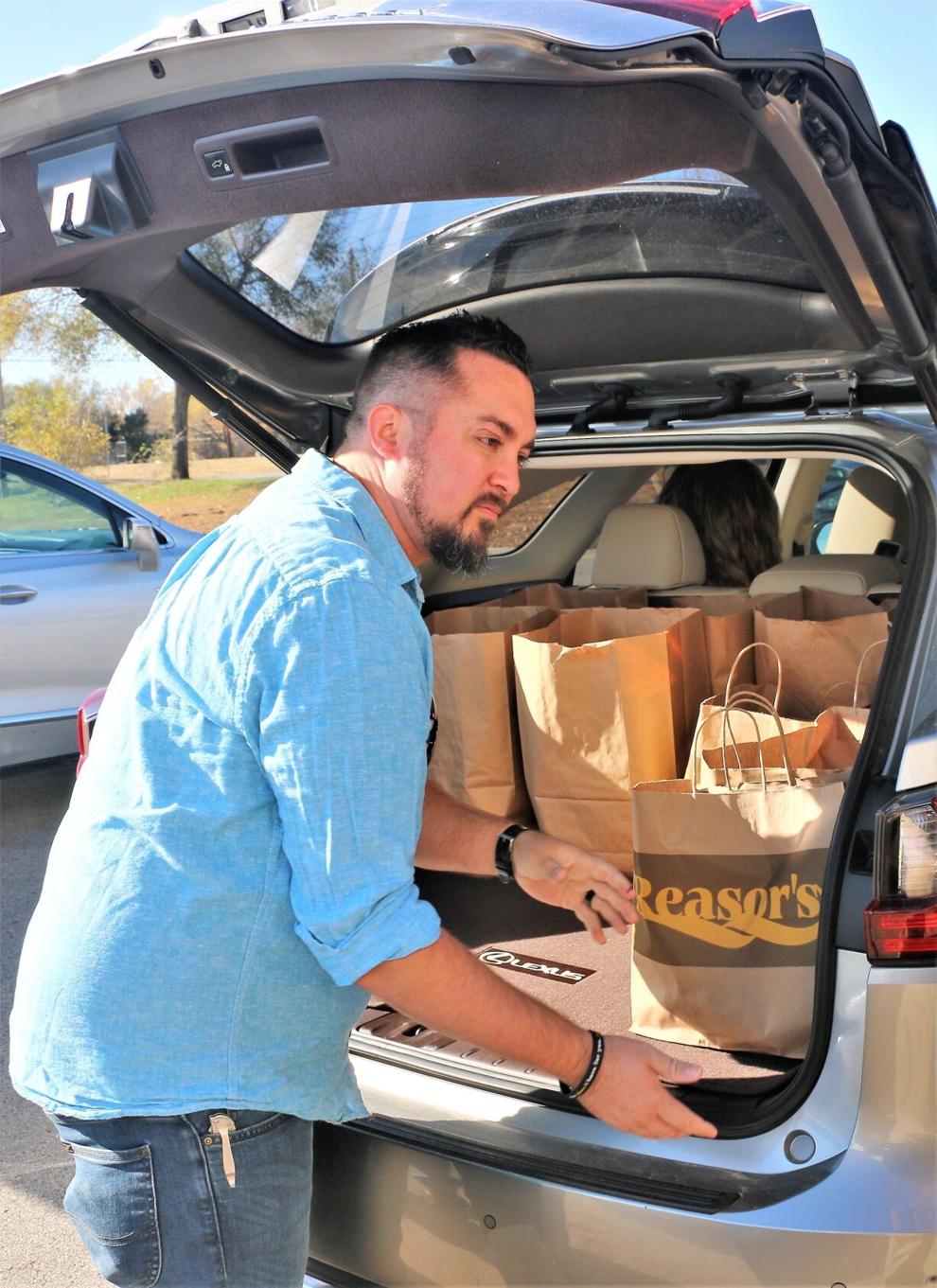 Sand Springs Community Thanksgiving Dinner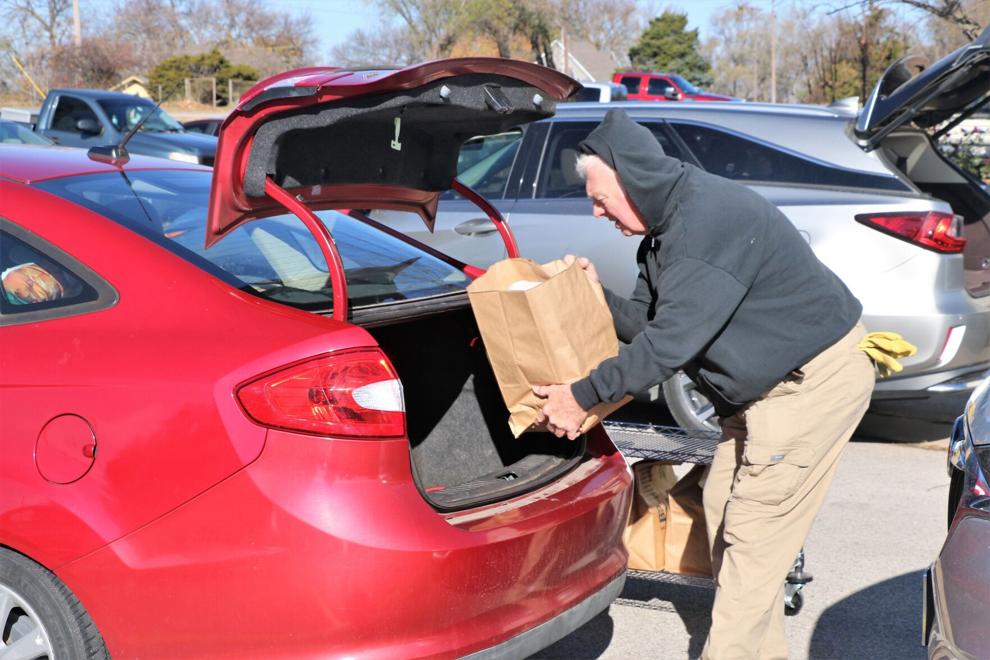 Sand Springs Community Thanksgiving Dinner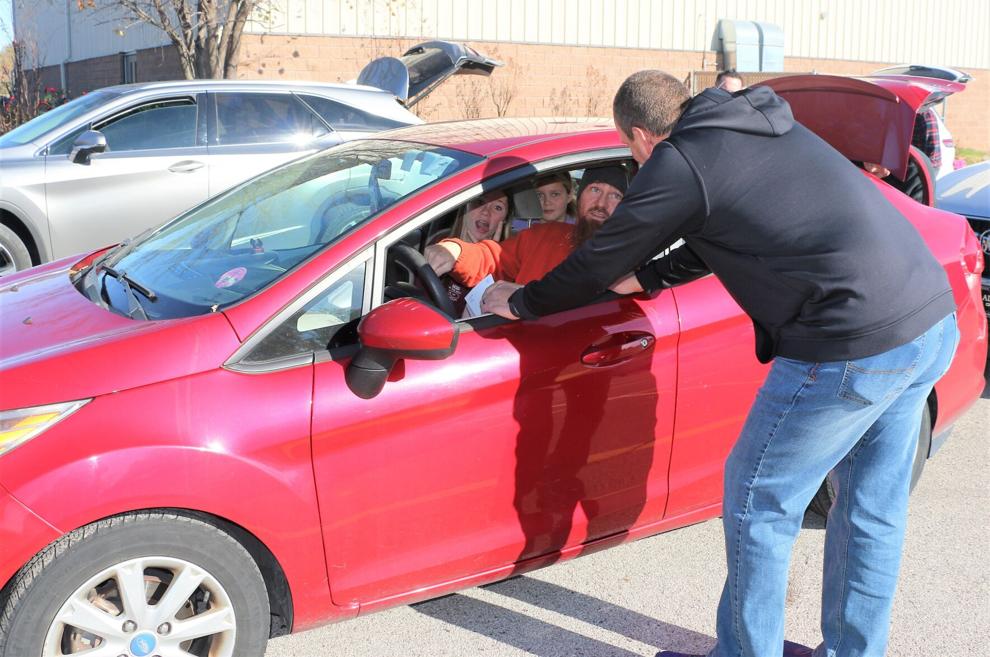 Sand Springs Community Thanksgiving Dinner