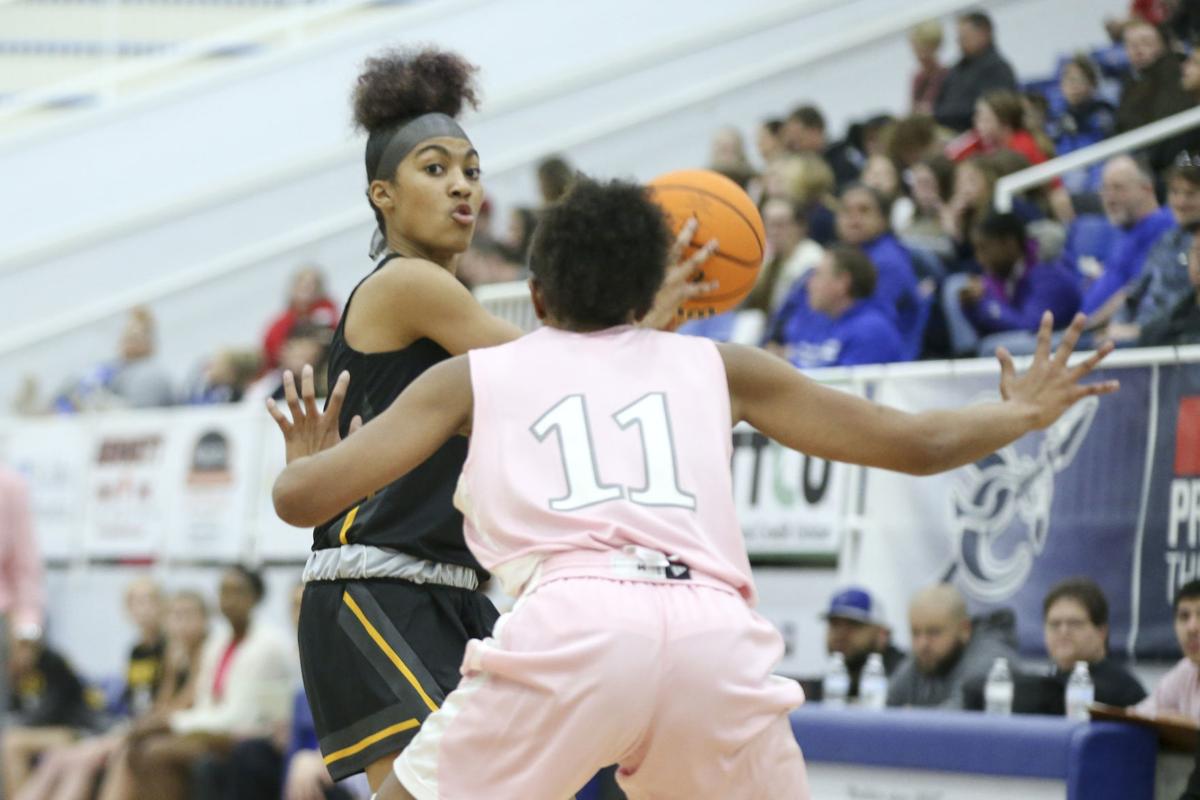 SAPULPA — Since the calendar flipped to 2020, the Sapulpa girls have been nearly impossible to beat. The Chieftains proved that once again on Tuesday night.
Sapulpa shot nearly 50 percent and dominated Charles Page High School on the glass in a 63-46 victory at the Chieftain Center for the Chieftains' 11th victory in their last 12 games.
Sand Springs, coming off a 64-43 loss at Bixby, suffered nearly the same fate against its Highway 97 rival. The Sandites were able to only connect on 16 of 48 field goals and only claimed 22 rebounds compared to Sapulpa's 34.
Plus, Sapulpa was able to leap out in front with a 15-6 first quarter and it was downhill from there for the Sandites (12-5).
Journey Armstead led Sand Springs with 18 points and Hailey Jackson added 10 points. Meanwhile, it was Temira Poindexter leading Sapulpa with 21 points, while Ray Osborn (15) and Alexis Lewis (13) also chipped in with double-digit scoring efforts.
"I thought we did some good things against a talented and well-coached Sapulpa team," Sand Springs coach Josh Berry said. "I'm proud of the girls for fighting. (Sapulpa) just played a little harder and made more plays than us."
Sand Springs will have a chance to snap its two-game losing streak at Union on Friday.
Sapulpa 63, Sand Springs 46
Sand Springs 6 16 13 11 — 46
Sand Springs: Journey Armstead 18, Hailey Jackson 10, Burris 7, Morris 5, Padilla 2, Regalado 2, Walker 2.
Sapulpa: Temira Poindexter 21, Ray Osborn 15, Alexis Lewis 13, Stailee Heard 7, Thomas 3, Rossman 2, Mason 2.
​Kirk McCracken 918-581-8315
Be the first to know
Get local news delivered to your inbox!