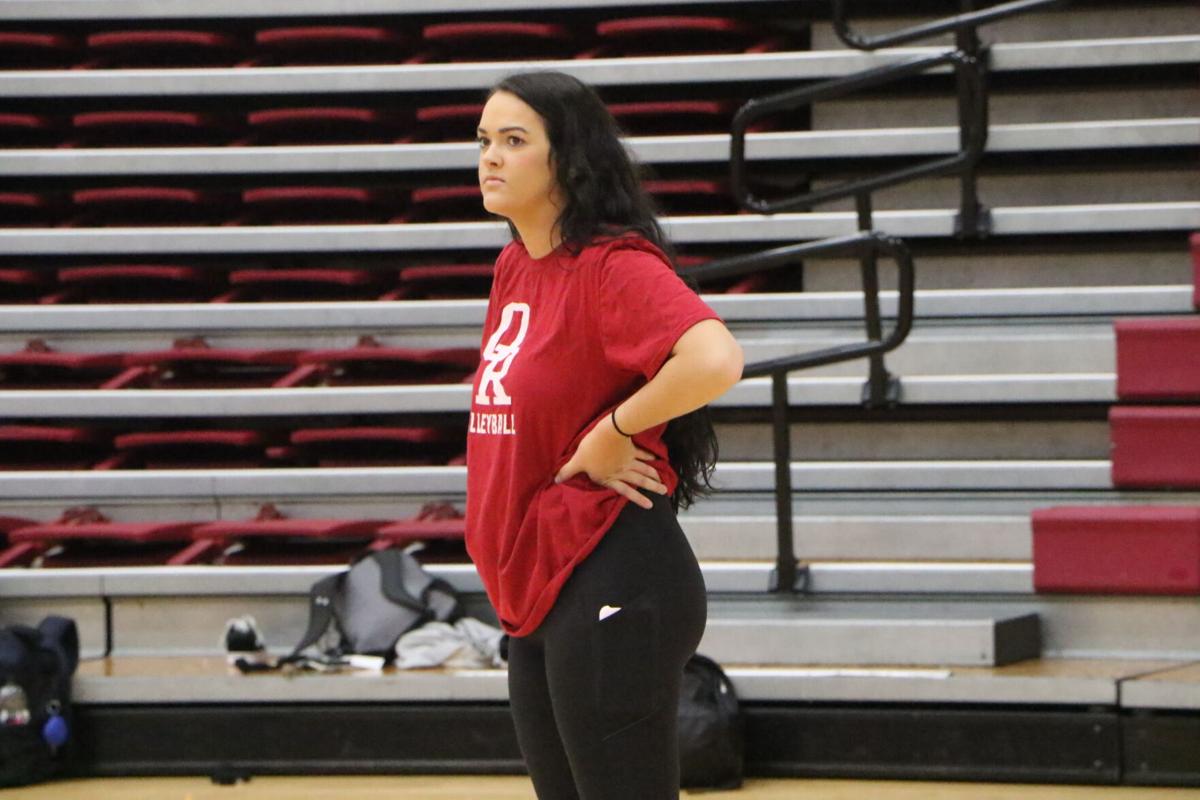 Meghann Kannett sees a little bit of herself in Emma Neighbors. So when the former Owasso standout expressed interest returning to the volleyball program as a coach, the Ram skipper was caught a little bit off guard.
A 2017 Owasso graduate, Neighbors was an All-State setter and played on two of Kannett's state-qualifying teams. In college, she decided to focus solely on her academic pursuit of a career in the medical field and quit playing volleyball.
Last September, Neighbors was in attendance to watch her alma mater take on Norman North. By the time the Rams had loaded up the bus to leave Norman, Neighbors and assistant coach Morgan Brewer had a conversation about her interest in getting into the coaching business.
"When (assistant coach Morgan Brewer) told me she wanted to coach, I was like whatever," Kannett recalled. "Then when she followed up with me, I was like 'do you really want to coach?" And she did."
Neighbors' first coaching gig was as a member of the Owasso Summit staff. She drove back and forth from Norman to Owasso twice a week for about three months last winter. Despite the late nights and the two-hour commute each way, Neighbors was smitten with the job.
"When I got the chance, I thought of course I wanted to do that because I love volleyball," Neighbors said.
In February, Neighbors reached out to Kannett about coaching once again, this time on the school team.
"I told her we only had an eighth grade position open and she was good with that, then the freshman job opened up and so she's coaching them," Kannett summarized. Along with coaching the freshman, Neighbors helps with the setters throughout the high school program.
Neighbors said returning to her alma mater as a coach has been an eye-opening experience.
"I didn't realize how much the coaches do for us and listen and watch us," Neighbors said. "It's a big difference. You're texting each other at all hours, trying to think of things to do for players or scouting the next opponent. I didn't realize all the extra hours put into it but I love it."
Kannett said the 21-year-old Neighbors has made an immediate impact in her first season coaching at a 6A program.
"She's done awesome," Kannett said. "She's young enough that she relates to the girls but old enough that they still respect her. She holds the freshman to a high standard. They respond to her … As a player, she understood it and coming through the program, I knew what kind of coach she would be. She knows our morals, our values, our expectations."
Neighbors plans to return to academic life in January. She wants to go to school for sonography at ATA College in Tulsa, but Neighbors wants to continue coaching as well.
"I want to do this long term, too," she said. "So I'm going to try to do this as long as I can."
Neighbors and Owasso (13-8) will host its annual invitational Friday inside the Owasso Gymnasium. The Rams, ranked No. 11 in last week's 6A coaches poll, will host an eight-team field that includes a quartet of top-10 6A teams, Norman North, Edmond Memorial and Broken Arrow, as well as 5A No. 1 Victory Christian. McAlester, Ponca City and Southmoore will round out the eight-team field.
Pool play begins Friday morning with bracket play set for Saturday.
With just three weeks until regional pairings are revealed, Kannett said the Rams are embarking on crunch time if they want to position themselves for a lengthy postseason run.
"We've told the team that if you guys want to move up (in the rankings), you've got to make a statement now," she said. "We can't wait until October 1st and then decide we want to play hard."
Be the first to know
Get local news delivered to your inbox!