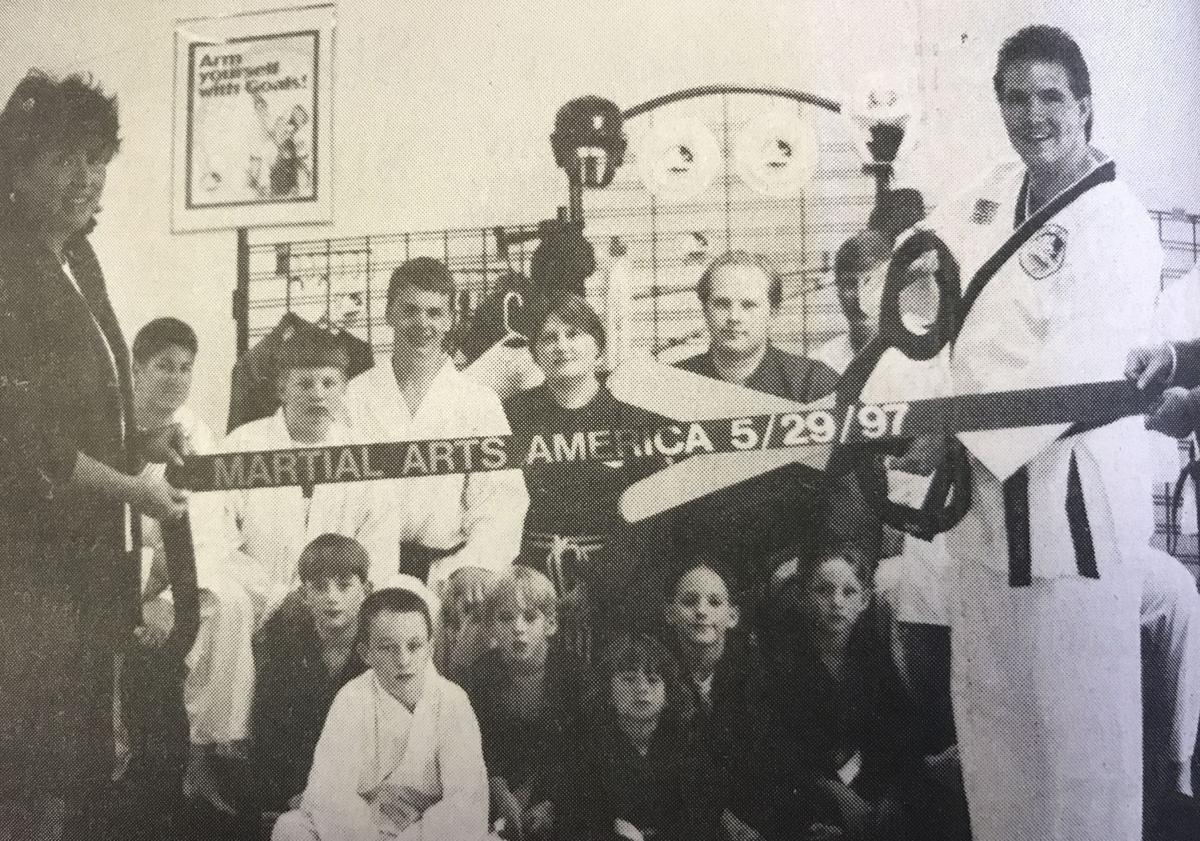 40 Years Ago – June 16, 1977
* Owasso to benefit from development of Cherokee Industrial Park
* Bill VanDall hands Lions Club Presidency to Bill Shanks; Benn Palmer recognized for 50 yrs. in Lions
* FAA Alumni plans to build barn facility
* Rita Bobino enlists in Air Force Guard
* New Methodist minister is Rev. H. Posey Gaines
* At Boys State: Cedric Spillers, David Hall, Brian Brazeal, John Riddles
* Assisting Ruth Evans in the annual Cancer Crusade are JoAnn Jones, Wanda Jameson & Linda Shieldnight
30 Years Ago – June 18, 1987
* Lloyd & Dorothy Hart celebrate 50th anniversary
* Norman Foster, State VICA Parliamentarian
* Bob Frazier newly elected VFW Commander
* Pat Winsby completes legal asst. exams
* Clarence Barton, pharmacist at Billies Drugs, elected Commander of 45th Dist. VFW
* Phyllis Howard wins "best legs" in aerobics "Jams, Gams" workout
* Dorothy & Jack Tumber Meals on Wheels Volunteers of Mo.
* 7th-grader Brad Bartley participates in Duke U. Talent Search
* Stacy & Cathy Lamb visit with VP George Bush on his visit to Tulsa
20 Years Ago – June 19, 1997
* Balloon Fest opens in field at Hwy. 169 & 96th
* Hugh Robert elected Pres. of TU Student Body
* Karen Bottoms at OK Summer Arts Inst.
* Ira Leach, 42-yr. resident & wrecker service owner, dies
* Stacy Axton attending Summer Science Academy at Cameron
* Gary Weldon, instructor, cuts ribbon on Martial Arts America
* Leslie Rutledge 1st in tap in Tulsa Co. Talent contest
* Derek Pittman to play professional indoor soccer
* Trent Owens helps Tulsa Redbirds, champs of All-Sports Complex
* Jessica Roberts Eta Mu Outstanding Student at Mills
10 Years Ago – June 12 & 14, 2007
* Former Supt. Dale Johnson given Lifetime Achievement Award by Oklahoma Association of School Administrators
* Pete Kozma firstt-round choice by St. Louis Cardinals in baseball draft; former Rams Josh Beal drafted by Cincinnati Reds & Matt Hoffman by Detroit Tigers
* David Gorham directs first performance of Community Band
* Craig Hunninghake appointed to U.S. Military at West Point, New York