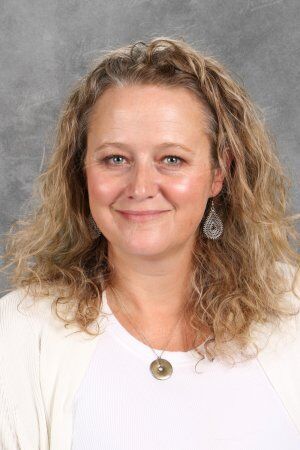 Why did you become a teacher?
The moment I knew teaching was my passion happened during a class I took in high school called "Teacher Cadet." We learned philosophies and stages of learning, studied teaching techniques and observed various levels of instruction, and then had the opportunity to work in an actual classroom. I was fortunate enough to be placed with a teacher who entrusted me with some of her first grade math instruction, and I got to work with small groups of students. I saw that how I presented the information changed how quickly the students grasped the concepts. I got to see the "light" come on when the kids understood what they were learning; I loved getting to see that. That was the moment I was sure I wanted to become a teacher.
What do you get out of teaching every day?
Every day brings the opportunity to see my students grow. I get to share literature with my students, and when we have emotional responses to books together, it's one of the best things ever! I also get to help them grow as writers, to find their style and voice; it's painful work sometimes, but it is supremely satisfying.
What unique elements do you bring to the classroom?
Enthusiasm, creativity, wit and a little bit of silliness. No matter what I'm teaching, I try to make it enjoyable for my students. I try to be cheerful and upbeat, whether we are in the middle of an exciting book or doing drab test prep. Also, since I spent half of my childhood living in Canada and grew up taking French, I teach my students a little bit of French throughout the year, too.
How have you overcome challenges associated with the pandemic?
The pandemic has made me realize how precious day-to-day interactions with my students are. There is no substitute for greeting a child in person every morning and being with them all day long. I am now far more deliberate about looking my students in the eye when we interact and make a concerted effort to connect with every student, every day. The spring quarantine and fall online schooling took their toll on all of us. I appreciate every in-person day like never before!
What does it mean to be named a teacher of the year?
Being named Stone Canyon's Teacher of the Year is an incredible honor. I work with some amazing educators, and it is humbling to have gained their admiration in such a short time. It encourages me to keep growing as an individual and a professional.