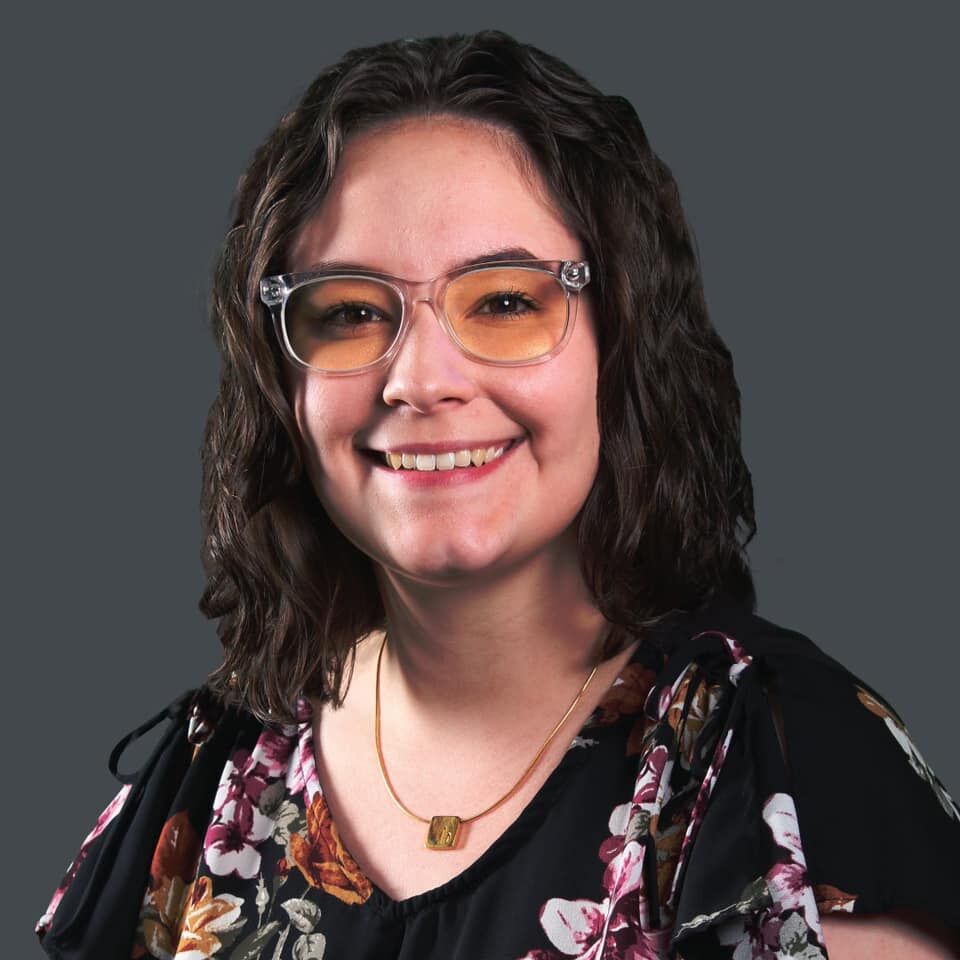 Rogers State University senior Brittany Baker is well-equipped to enter the workforce after she graduates thanks to a new program at the Claremore-based campus.
Baker, an Owasso native, serves as the account executive at Studio III Media, RSU's student-run public relations firm.
Studio III Media began as a pilot program in 2018 to mimic the logistics of college newspapers and yearbook staffs, and give students real-world experience in networking with clients while building their portfolios before graduation.
The initiative appealed to Baker, majoring in marketing and minoring in graphic design, who has her sights set on landing a job at a media firm once she graduates.
"I saw the advertisement and it just really intrigued me," Baker said, "so I figured it would be really good experience to kind of dip my toes in that kind of work and see if that's really what I want to do."
Studio III Media officially opened last January, and offers a range of student-led positions, including account executives, graphic designers, public relations and copy editors, photo and video crew and social media specialists.
Baker is now in her second semester as an account executive, where she helps oversee the logistics of the department and helps complete various tasks for the firm's clients. One recent project she worked on, for example, allowed her to design and write content for a booklet to help guide RSU students through the financial aid process.
"The biggest thing that I have gotten out of this is really learning how to effectively communicate what we need," Baker said, "and get the information from the clients so we can … complete the project for them, and them be happy with what we're giving them."
Former RSU Assistant Professor of Graphic Design Susan Rainey serves as a local mentor and partner to Studio III Media, and works alongside students like Baker as they advance in the program.
"Teaching students the business side of running a successful firm is extremely important," Rainey said in a news release. "Most of the design students are already freelancing and giving them insight into contracts, deliverables, and professional issues about their projects is something that goes beyond what happens in the classroom."
The digital media campaign and online auction for RSU's public television station earned the pilot program students a Silver Link award from the Tulsa Public Relations Student Association in the fall of 2019.
Like her predecessors, Baker is working to leave a lasting legacy behind through her efforts, stating, "I'm proud that I get to be involved in this program, and just kind of be a role model and show that you can do whatever you put your mind to."
The firm accepts on campus and off campus clients. Services are billed at a student rate. Funds raised from the firm are reinvested back into the program and are overseen by RSU administration.
Only in its third semester, Studio III Media is rapidly adding positions and clients. A physical space for the firm's location is currently under construction. Its debut and ribbon cutting is set for August.