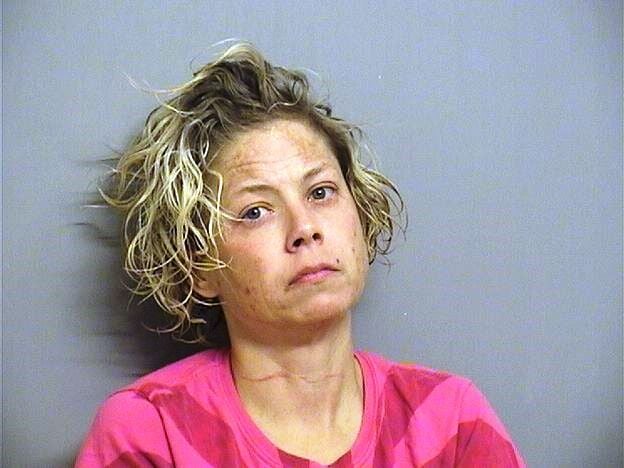 An Owasso woman is accused of attempting to set fire to a house with another person inside, police say.
The incident occurred around 7:10 p.m. on Sept. 7, at a home in a neighborhood behind Owasso AMC on East 86th Street North, where officers were dispatched to assist the Owasso Fire Department with an unknown disturbance related to a possible structure fire, according to the police report.
It states that officers met with a 60-year-old disabled man, who reported that a woman had allegedly attempted to set his bedroom on fire while he was asleep inside. He claims that she doused herself, along with much of the interior of the house, with gasoline.
Officers found a pile of smoldering newspapers and burn marks outside the victim's bedroom door, the report shows. A short time later, they located the woman, identified as 43-year-old April Lynn Sarver, hiding in a shed in the backyard, covered in a liquid that appeared to be gasoline.
When officers ordered her to come outside, Sarver allegedly ignored their commands and held a clear container of gasoline above her head, according to the report. After administering several pepper balls and pepper spray, officers were able to subdue the woman and take the gasoline away from her.
Sarver was arrested and transported the Tulsa County Jail following a decontamination by medics. She was jailed on counts of first-degree arson, first-degree attempted/conspiracy murder and obstructing/interfering with a police officer.
Be the first to know
Get local news delivered to your inbox!