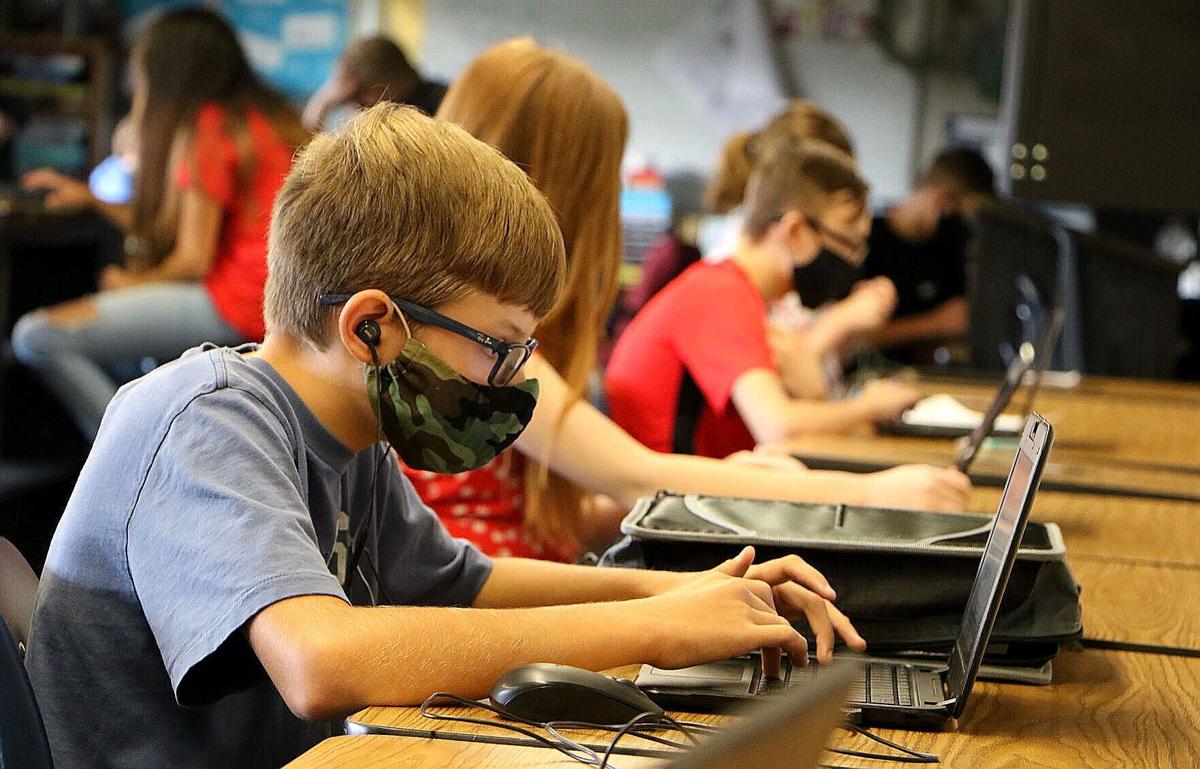 Owasso Public Schools saw an increase in enrollment at the start of the second full year of the pandemic, according to newly released state data.
The Oklahoma State Department of Education on Wednesday released its annual Oct. 1 student count, which shows 9,656 class seats filled at Tulsa's northernmost neighboring school district compared to last year's total of 9,035.
OPS's student body growth of 621, or 6.87%, is consistent with Oklahoma's overall increased count for the 2021-22 school year, which shows 698,696 students enrolled in Pre-K through 12th grade, up from 694,113 in 2020-21.
"We are pleased to see enrollment essentially return to levels that the district experienced before the beginning of the pandemic," said Jordan Korphage, director of communications at OPS. "There are likely many reasons for this; however, I think this especially speaks to the value that the members of our community place on an OPS teacher."
Collinsville Public Schools saw a similar trend, reporting an uptick of 113 students, or 2.96%, over the previous year, bringing the district's total count to 2,852. Venturing south, Tulsa Public Schools is now the state's largest district with 33,211 students, surpassing Oklahoma City Public Schools at 32,086 for the first time since 2013.
State Superintendent of Public Instruction Joy Hofmeister said in a press release that as enrollment builds, schools continue their focus on implementing Ready Together Oklahoma and other strategies to help children.
"For a vast majority of students, learning in the classroom with their peers is vital," Hofmeister said. "Despite the omicron surge, schools are committed to closing learning gaps, supporting mental health and accelerating academic growth."
Enrollment numbers, however, have continued to grow thanks in large part to instructors in the classroom — both in-person and virtual — who have pressed through the pandemic to bring quality curriculum to local students, Korphage said.
"We are very proud of the educators here in Owasso," he said. "What they have overcome, how they have persevered and the growth that they've experienced because of the many challenges of the past two years cannot be understated."
Other Tulsa districts reporting an enrollment increase include Broken Arrow, Catoosa, Claremore, Coweta, Glenpool, Jenks, Keystone, Kiefer, Sand Springs, Sapulpa, Skiatook, Sperry and Union.