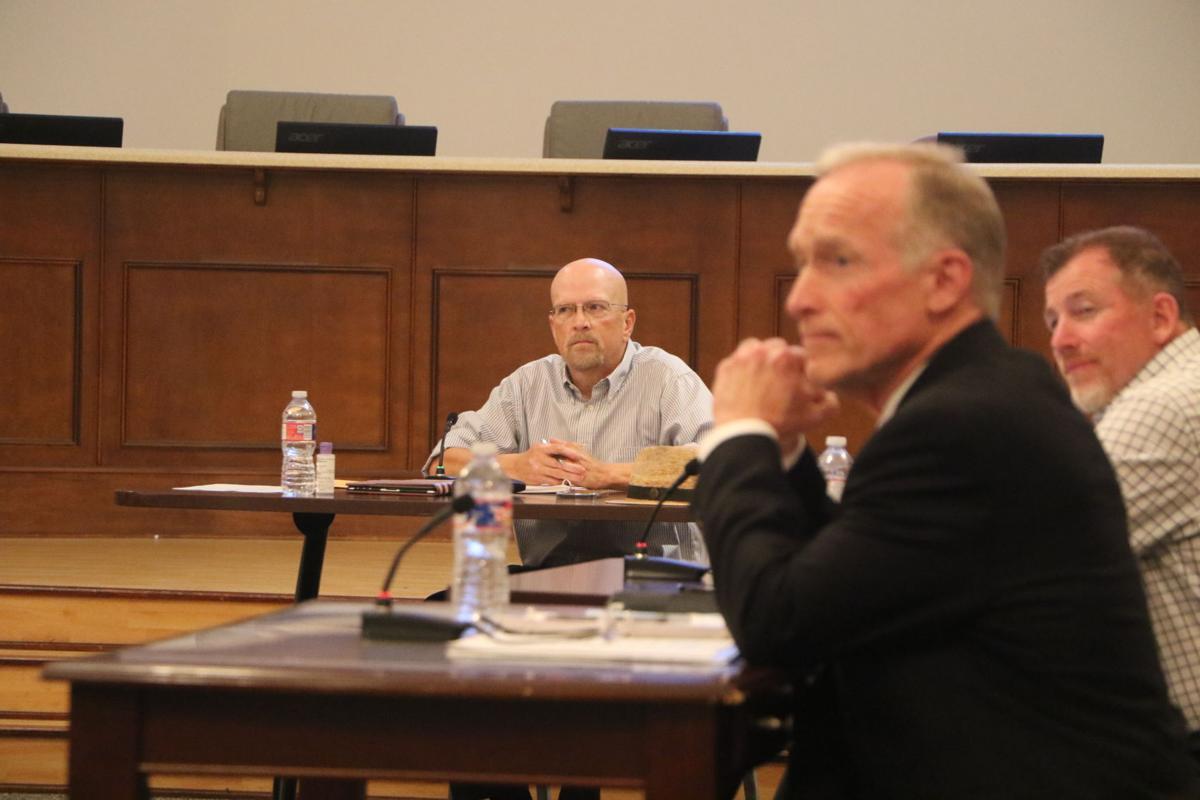 Owasso city leaders decided last week that they will not issue a city-wide mask mandate amid the COVID-19 pandemic.
City Council unanimously approved a resolution Tuesday, Nov. 17, encouraging all residents to wear masks or face coverings in public, and practice social distancing and other preventive steps to slow the spread of the coronavirus.
The measure implores all places of business, including retail stores, restaurants and bars, fitness centers, places of worship and medical and healthcare facilities continue requiring the use of protective gear on the premises.
Councilmen Doug Bonebrake and Chris Kelley said they believe a recommendation — rather than a mandate — to help curtail potentially increasing case numbers in the Tulsa area is the most effective decision for Owasso.
"…We're at a period here where we're trying to keep people's confidence in how the City is operating, and sensitivities to areas of not spreading the virus," Councilman Doug Bonebrake said, "and I think this does that."
Kelley added, "I think the citizens of Owasso, for the most part, have done a really good job of doing the things in this resolution. This is just kind of re-upping what we've been saying the whole time."
The latest statistics on the Oklahoma State Department of Health's web portal, as of Wednesday, Nov. 18, reflect that Owasso has recorded 1,697 confirmed total coronavirus cases and 1,358 recoveries, or 339 active cases. The city has also logged five virus-related deaths.
Owasso Mayor Bill Bush said at Tuesday's meeting that he feels the decision to mandate masks and face coverings should rest in the hands of Owasso citizens and the individual businesses themselves.
"That comes down to personal choice," Bush said. "If you don't want to go shopping at some place because they're requiring a mask, don't shop there. If, on the other hand, you're going into some place that aren't requiring masks and you feel they should, don't shop there."
Several citizens, including Mary Hayes and Jill Henry, weighed in with differing viewpoints about a mask mandate for Owasso during the meeting.
"… I hope you are not going to be caving to the pressure being applied by the leaders of our neighboring cities," Hayes, opposed to an ordinance, said in a letter addressed to council. "I urge you to continue to support personal choice and personal freedom."
Henry, for a mandate, added, "We limit our outings, but wear a mask everywhere we go, and it is discouraging seeing so many citizens who do not. Mask use has been proven to reduce exposure. If masks are mandated for our citizens, the spread can be greatly reduced."
The resolution passed on Tuesday also reiterates Owasso Police Department's pledge of support for businesses in instances where individuals refuse to comply with certain safety protocols within those establishments.
"This will enable our businesses to not be afraid to call the police if they have somebody that will not leave because of a mask … it's trespassing law," Bush said. "We fall back on allowing our police to come in and take care of that situation."
The City is also releasing a public health awareness campaign for citizens, businesses, schools and churches to help share protective health measures in reducing the spread of the virus. The campaign offers free images for anyone to print and post digitally. Visit cityofowasso.com/736/COVID-19-Digital-Kit for free access to those graphics.
Be the first to know
Get local news delivered to your inbox!