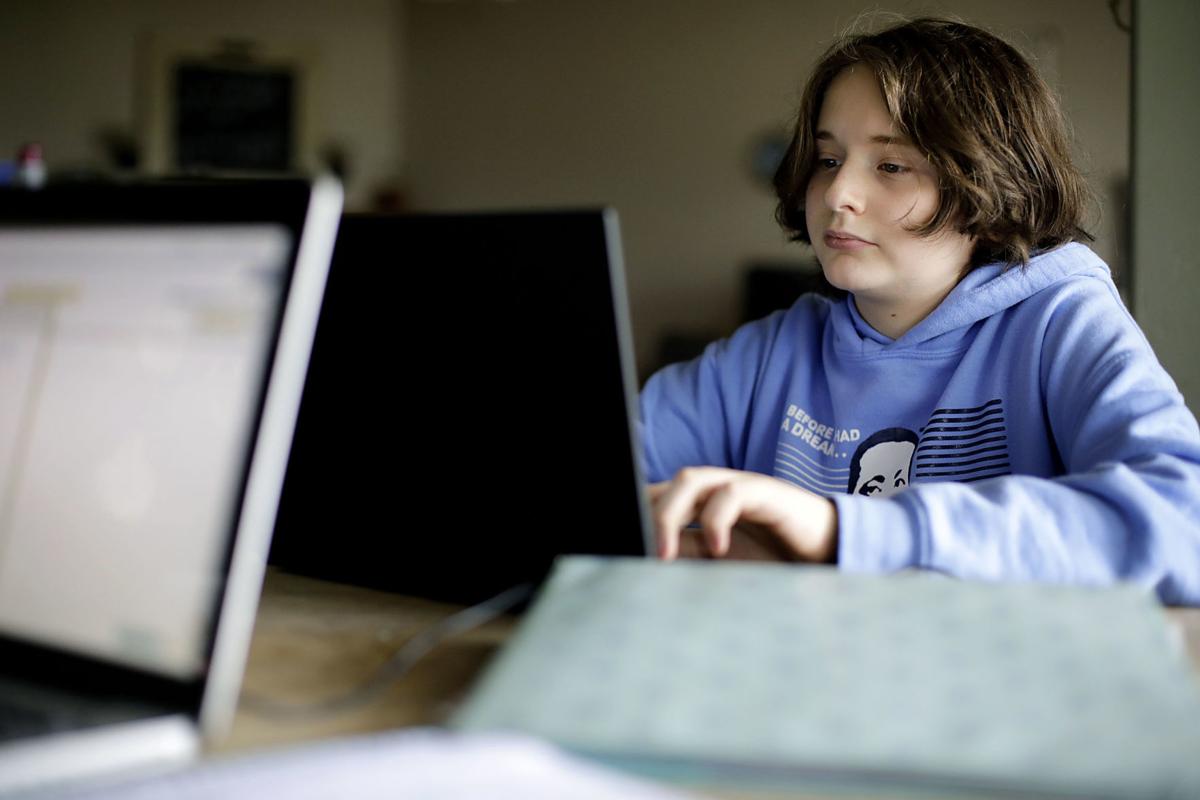 Owasso Public Schools reports a slight decrease in overall enrollment for distance learning as it nears the end of its first nine weeks of virtual instruction.
Over the last three months, OPS has transitioned solely from online courses, which began on Aug. 24, to in-person classes, which resumed on Sept. 17, due to complications related to the coronavirus.
Around 1,640 students, or 18% of the district's total population, stayed enrolled in distance learning after their fellow classmates returned to their respective school buildings last month.
OPS officials estimate they will enroll a little more than 1,500 students, or 16.5%, in virtual programming — down about 140 students, or 2% — as the district's second nine-week period kicks off on Oct. 21.
Through OPS' virtual learning program, students receive instruction and complete assignments independently using computer applications Acellus (elementary) and Edgenuity (secondary), with their grades fluctuating based on their academic performance.
Pivot to Home, used at the beginning of the year when students received live instruction from teachers via Google Classroom, could still be utilized during the school year for an individual class, a grade level at a certain campus, an entire building or even the district as a whole, if necessary.
"No matter the method of instruction, we will continue to work together toward the best possible backdrop for educating our community's students together," Superintendent Amy Fichtner said in a recent letter to parents.
OPS' distance learning model initially garnered waves of support and backlash from several parents in the community, leading some to demonstrate in favor of the school board and others to protest against its members.
More information about the district's Pivot to Home program can be found at owassops.org.
Be the first to know
Get local news delivered to your inbox!