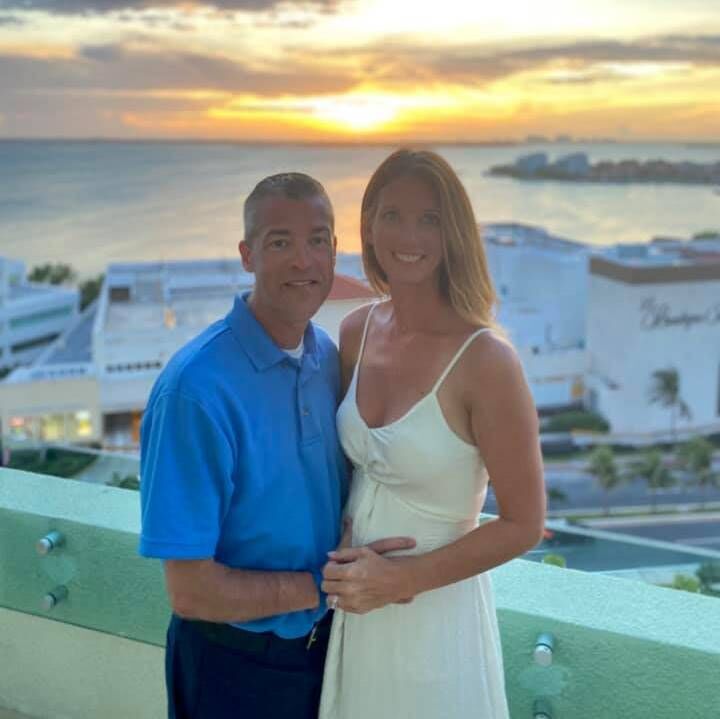 1. What do you do at the Collinsville Chamber?
2. What do you enjoy the most about what you do?
Getting to know the local community.
3. What do you do for fun outside of work?
I run, which I know most people don't consider fun! I really enjoy the quiet time. I also love to read.
4. What's a unique bucket list item you've always wanted to check off?
I have always wanted to hike up to Everest base camp. I do get altitude sickness, so this is very unlikely.
5. What's your favorite TV show?
6. If you could travel anywhere across the globe for a vacation, where would it be?
Gosh, that is so hard, one spot? The Amalfi Coast of Italy.
7. Tell us about your family.
I married the love of my life this summer. His name is Jarrod, and he works as a driving instructor and examiner at Tulsa Driving School. We have three kids between the two of us: Conley, 18, AnnaLynne, 8, and Truman, 6; they keep us busy!
8. How often do you think you pick up your phone every day?
Way too many times. My husband complains about it, so I am trying to be more aware.
9. What's your biggest pet peeve?
Seeing trash along the streets and highways.
10. What do you enjoy about the Owasso/Collinsville area?
I love the small-town feeling. I enjoy being able to walk around downtown.
11. What was the best advice you've ever received or given to someone?
My dad always says, "Find a way to make your avocation your vocation." I agree completely.
12. What's your favorite meal?
One that someone else fixes for me.
13. Do you have an unusual or hidden talent?
I consider it a talent to get the kids and myself out the door on time each morning for school.
14. What are three things you couldn't live without?
Aside from the obvious of family, good running shoes, coffee and wine.
15. How are you best handling the COVID-19 pandemic?
Our family wears masks and we do a lot more staying at home. We are living our lives, but choosing to be cautious at the same time.
Be the first to know
Get local news delivered to your inbox!