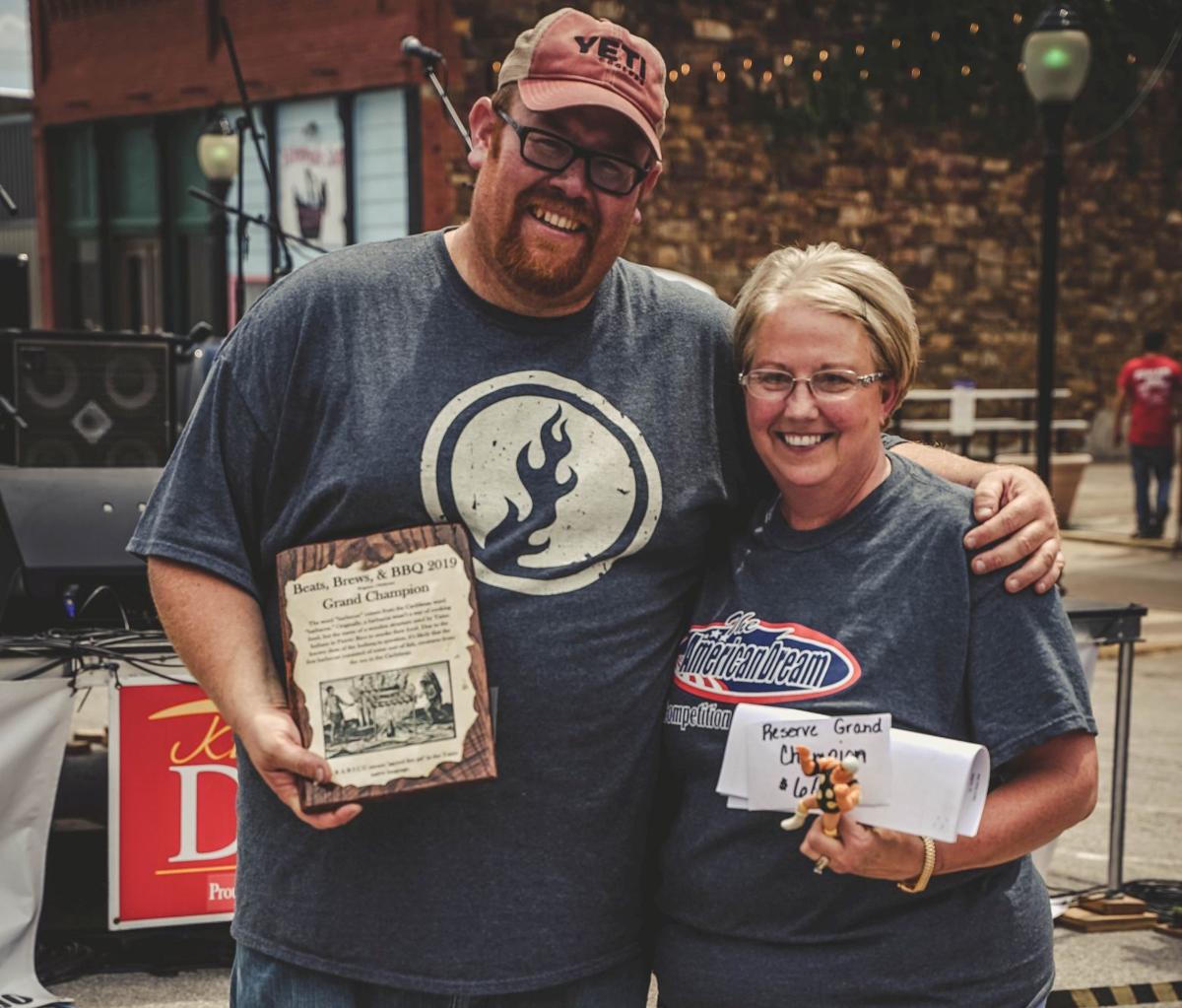 The first social gathering of the summer following a long spring of social distancing is planned June 12-13 when Downtown Wagoner, Corp. presents Beats, Brews & BBQ in the heart of downtown Wagoner.
The two-day event features a professional barbeque cook off sanctioned by the Kansas City Barbeque Society, the world recognized authority in barbeque.
Wagoner will host 48 professional cook teams that will arrive on Friday, June 12 to begin prepping chicken, pork ribs, pork butt and brisket for competition on Saturday. Among the participants will be the 2018 and 2019 world champions.
Competitors from Oklahoma, Texas, Missouri, Arkansas, Kansas, Colorado, Minnesota, North Dakota and South Dakota will compete for Team of the Year points and more than $8,000 in prize money that will be presented at an awards ceremony Saturday evening.
On Friday, local barbeque teams will compete for Wagoner County King of the Grill honors. Entries will be judged and there will be a People's Choice contest. Cash, bragging rights and a free entry into next year's professional contest will be up for grabs.
Taster kits are $5 each and will be available for the Friday night People's Choice contest.
To enter, go to the Downtown Wagoner website and click on the Beats, Brews, BBQ 2020 link.
Event organizers remind that Oklahoma's Open Up and Recover Safely (OURS) Plan allowed outdoor gatherings to resume beginning on May 15.
"We will be adhering to sanitation and disinfecting protocols and social distancing guidelines from the CDC," event committee members report. "We will develop, implement and maintaining our cleaning and disinfecting plan for any common surfaces."
Organizers assure with the event primarily taking place outdoors, there will be hand washing/hand sanitizing facilities for volunteers and attendees.
In addition, staff will monitor the temperatures of volunteers each day during the event.
They remind guidelines for being open to the public are subject to change depending on what decisions are made by state leaders.
Mark your calendars now and make plans to attend Beats, Brews & BBQ in Wagoner!
Be the first to know
Get local news delivered to your inbox!