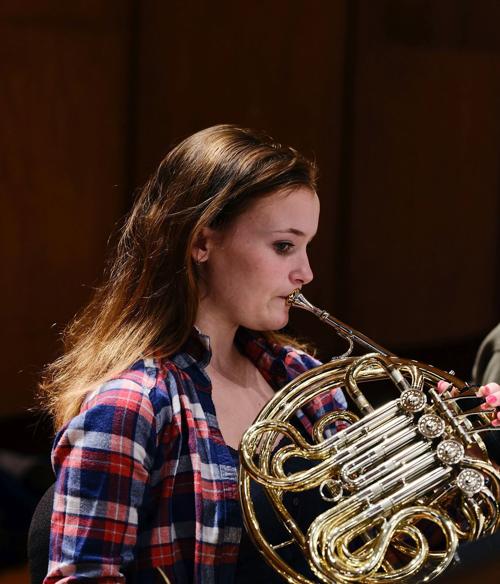 Three-time All-State musician Annie Smith of Coweta was among an elite group of young Oklahoma artists to participate in the 2019 Oklahoma Summer Arts Institute (OSAI) held June 8-23 at Quartz Mountain in Lone Wolfe, Okla.
The institute provides world-class instruction to Oklahoma's most talented high school students in the literary, visual and performing arts. Programs are taught by nationally renowned faculty artists from across the country.
Smith, who graduated from Coweta High School in May, was a member of the OSAI Orchestra and studied six hours per day in her respective discipline. She received a full scholarship to participate in the Institute.
Only 270 out of 1,000 students who auditioned were chosen for the program.
"Every student in Oklahoma deserves to have access to a well-rounded education, and I am proud of the work OSAI has done for many decades to set the bar high for intense study and practice in the arts," said Joy Hofmeister, Oklahoma State Superintendent of Public Instruction.
The program's distinguished alumni and faculty, including Megan Mullally, Tim Blake Nelson and Blake Bailey, have made an enormous impact on the culture.
"I have no doubt the talented young artists who attend the 2019 Summer Institute will make their own impressive mark," Hofmeister added.
Smith was involved with the Coweta Band program for seven and a half years, performing with the wind ensemble, Jazz I and the Tiger Pride marching band.
Throughout her high school years, she earned All-District band honors and superior ratings for both solo and ensemble performances. She has also performed with the Tulsa Youth Symphony Orchestra.
Smith is the daughter of Vance and Julie Smith.