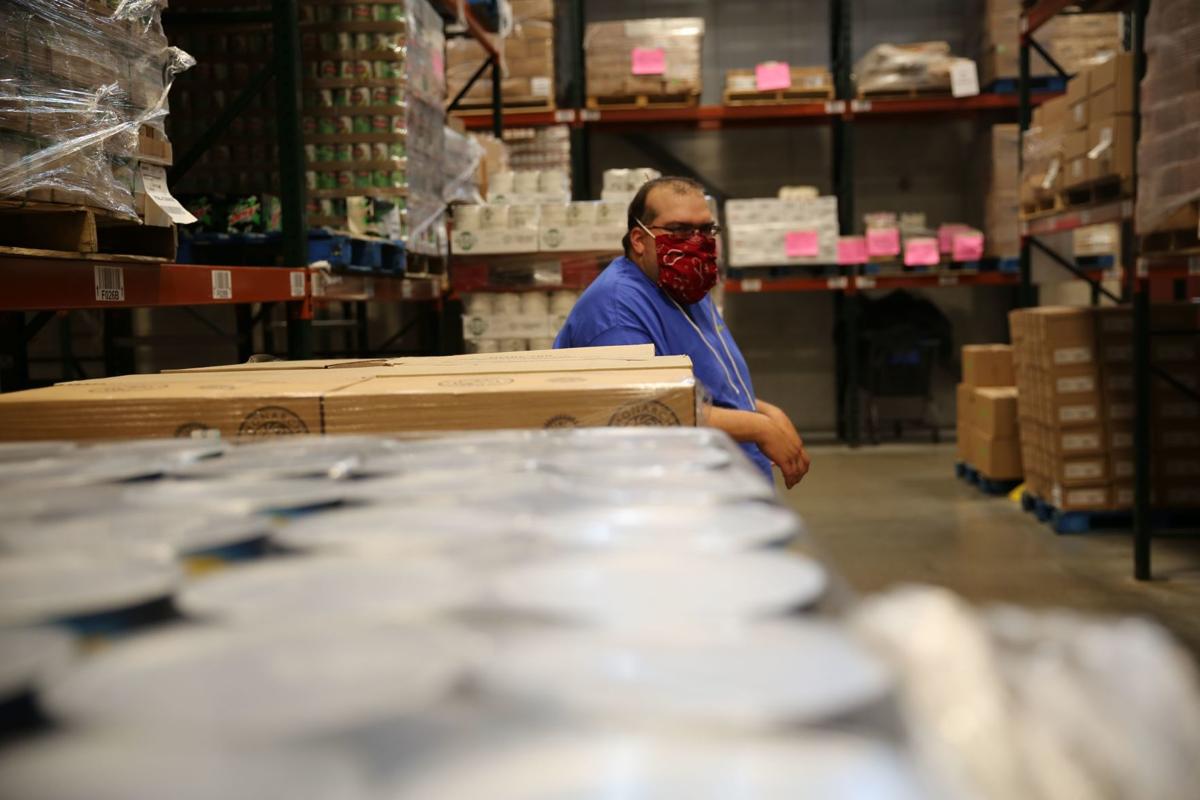 Food pantries in Coweta, Wagoner, Okay and Porter will be bolstered in the weeks ahead thanks to a truckload of food donated to the Community Food Bank of Eastern Oklahoma.
The Church of Jesus Christ of Latter-day Saints delivered 15,000 pounds of shelf-stable food items in late June. The gift was orchestrated through the Broken Arrow Stake of the church and will be distributed throughout a 24-county region.
Wagoner County food recipients include First Baptist Church in Okay, Kingdom Life Church and First United Methodist Church in Porter, Abundant Rain Ministries in Coweta and Wagoner Community Outreach and Wagoner Area Neighbors in Wagoner.
"During this time of unprecedented challenge, we want to help our neighbors and the great communities in Oklahoma meet their needs and provide them with hope and relief," said Mark Cluff, president of the Broken Arrow Stake and Scott Stratton, president of the Tulsa Stake.
Church leaders say the Community Food Bank of Eastern Oklahoma was chosen as a recipient because of its broad outreach across eastern Oklahoma.
"Delivery of large-scale donated food from retailers and many of our other sources has greatly diminished since the onset of COVID-19," said Lori Long, CEO of the Community Food Bank of Eastern Oklahoma. "Normal supply chains and patterns of donated food have affected our means of obtaining food.
"We are so grateful for this donation from the church," she added. "Seeing such a large amount of donated food brings a sense that the community remains fully invested in making sure everyone has access to food."
According to Community Food Bank of Eastern Oklahoma figures based on 2017 census numbers, out of 3.9 million Oklahomans, nearly 622,000 are food insecure. Oklahoma consistently ranks as one of 11 states where food insecurity is above the national average.