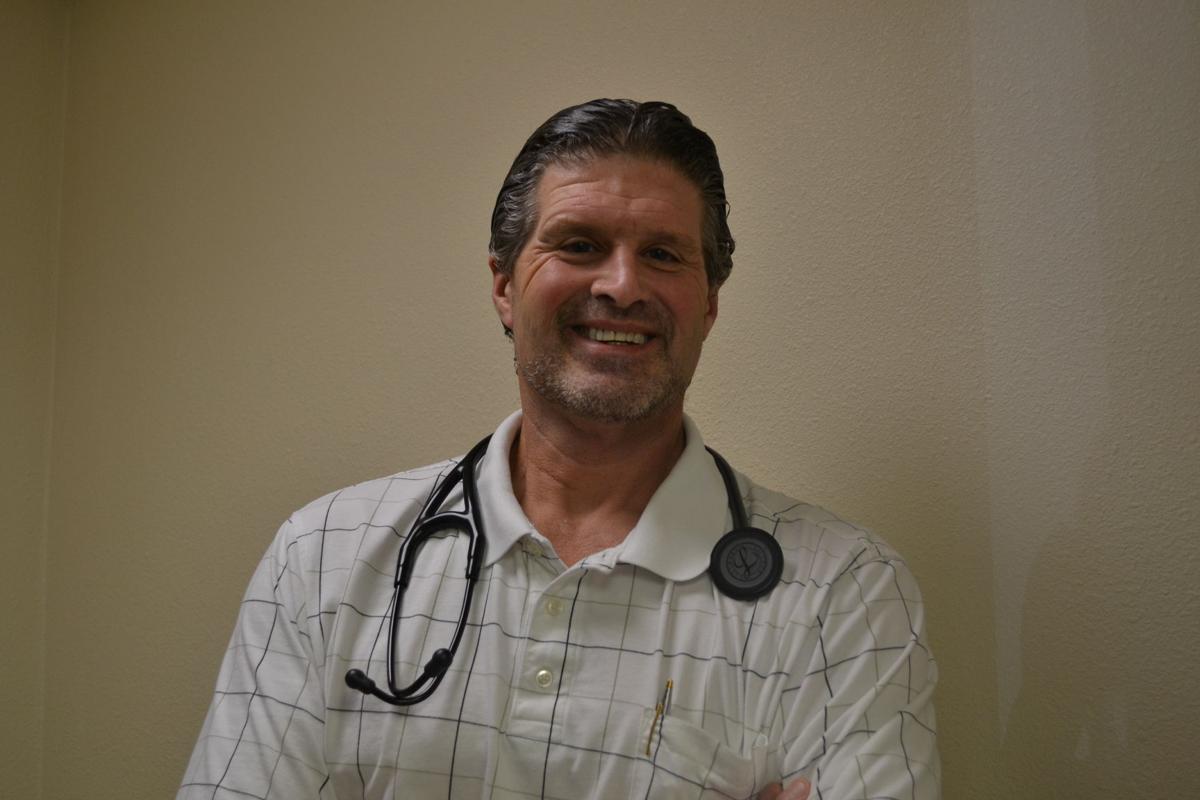 Wagoner's Jackson Family Clinic has added a new physician to its staff.
Michael Gorman, who was brought on two months ago, was working in Stilwell as a physician and in ER in Mayes County when he realized something about the smaller communities that he was serving.
"I was working in areas like Poteau, Sallisaw and Stigler, and I realized that so many rural areas are in need of family doctors," Gorman said. "So many doctors in those places are on the verge of retirement."
"Dr. Jackson gave me a shout and said they needed more doctors down here," he added. "And there is that need in every small town."
This was the end of 2015, and it didn't take long for Gorman to add the Jackson Family Clinic to his long list of duties as a physician.
"Richard Allen and Jimmy Leopard have been guiding, influential, kind and courteous," Gorman said of his transition to the area. "And Dr. Jackson has made us all feel like family."
He has had no trouble getting accustomed to the area, and currently works out of the clinic and at the ER at the Wagoner Hospital on Friday nights. Gorman also does home health out of Sallisaw.
Gorman also does nursing home and hospice care, serving as medical director for CIMA Hospice. He said he enjoys this type of work because he gets to get out of the office and into homes to help people, even if it means a drive across the state to take care of his patients.
With a background in both family and sports medicine as well as urgent level ER and chiropractics, Gorman considers his profession to have a well-rounded approach.
Gorman is from the Table Rock Lake area in Missouri, and attended chiropractor school in Kansas City. He was a practicing chiropractor in Tulsa from 1998 through 2002 before attending medical school at Ross University in the West Indies.
From there, he did rotations in Miami, Baltimore, Kansas City and Cleveland before coming back to Oklahoma in 2011.
He said he looks forward to becoming a part of the Wagoner community and possibly finding a piece of land to call home.
"I have found that Wagoner folks are very polite, working people," he said. "They are so appreciative of being seen."
"I enjoy taking care of people and being the best physician possible," Gorman said.
Jackson Family Clinic is located at 410 East Cherokee in Wagoner. For more information, contact 918-485-5591.
Madison Price 918-486-4444
The business news you need
With a weekly newsletter looking back at local history.