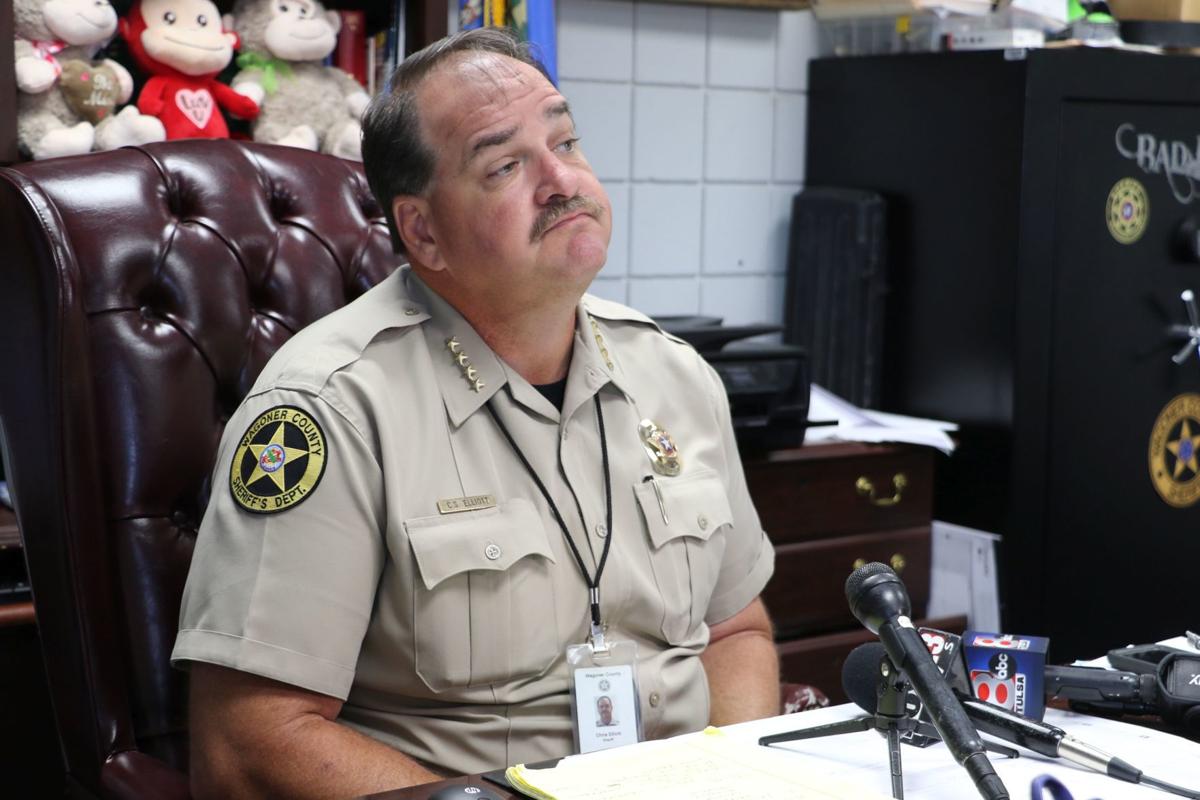 Wagoner County Sheriff Chris Elliott met with reporters Wednesday, June 24 to give them an update on the investigation into the disappearance of Tina Galloway. The Wagoner woman was reported missing on April 7.
Kore Bommeli-Adams, Galloway's roommate, is the last person who knew Galloway was okay. That was on March 27, according to the sheriff.
Elliott said Bommeli-Adams was "the best witness we have" on the case.
"We have interviewed many friends and acquaintances of these women. We believe Kore Bommeli has been very deceptive to investigators and has intentionally destroyed items in an attempt to hide potential evidence associated with Talina's disappearance," he noted. "She is a person of interest in this case."
A key piece of evidence is a white cargo trailer. The missing trailer had been sold and has since been located. The sheriff said the trailer may possibly have been involved in the case and is being processed for evidence.
Adams was taken into custody without incident on June 9 on complaints of carry or possession of firearm by convicted felon, destroying evidence, obstruction of investigation, use of forged, revoked or stolen credit card and larceny from a house. She is out of jail on a $150,000 bond.
"This is a missing person case with suspicious circumstances," Elliott reminded. "Rarely do people just drop off the face of the earth and disappear. Our job is to identify why Talina Galloway disappeared."