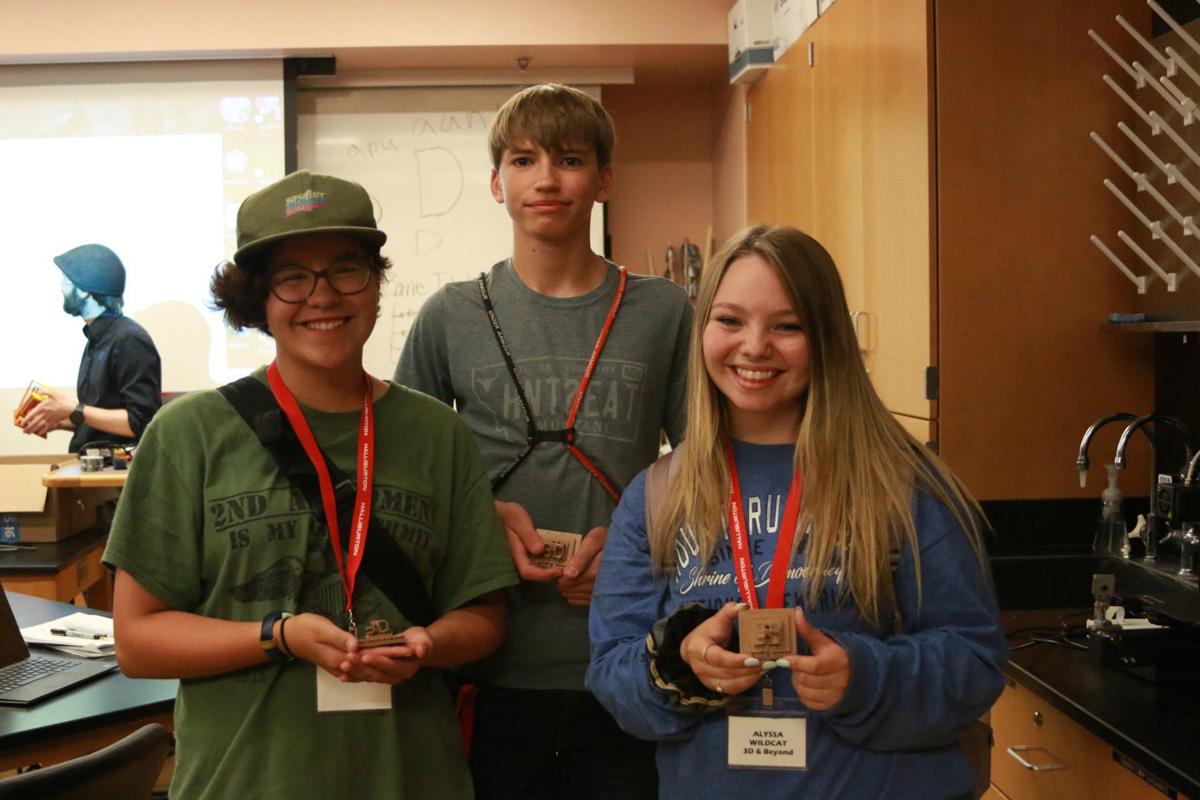 Alyssa Wildcat is determined to succeed.
The Sperry junior is Vice-President of the FFA, and is also a member of FCA and the National Honor Society. She is also hoping to join Key Club. Wildcat had a 4.33 GPA last year and shows no signs of slowing down anytime soon.
This summer Wildcat received a scholarship from the NSA to attend a crypto security camp at the South Dakota School of Mines & Technology and a full grant from the school to attend a 3-D printing class. Receiving the scholarship and grants is not given to every student. Wildcat applied for them and was given the highest financial awards available.
Founded in 1885, the South Dakota School of Mines & Technology is a science and engineering research university located in Rapid City, S.D., offering bachelor's, master's and doctoral degrees.
"Our focus is on STEM and we offer 20 undergraduate degrees in Science, Technology, Engineering, and Math. 77% of our students participate in at least one paid internship or research experience before they graduate, earning an average hourly wage of $18.73 an hour. Many of these experiences lead to job offers before graduation," said Ann Brentlinger, the Director of Marketing and Communications.
"Our small size allows professors to engage with students one-on-one, providing them with the support they need to be successful students and develop their personal goals. Mines is continually ranked as a great return on investment with affordable tuition, scholarships, and great starting salaries for our graduates. There is plenty to do on campus with over 100 student organizations and academic teams. And, to top off the college experience is lots of outdoor adventure. Mines is located in the beautiful Black Hills just minutes from hiking, biking, fishing, rock climbing and snowboarding."
Wildcat is considering attending Mines after graduation to study engineering, but also has several other schools that are interested in adding her to their student body.
She also shows Dexter cows and won first place at the Oklahoma Youth Expo last year. She plans to show cows again this year.
"She has done all of this herself," Brandi Wildcat, Alyssa's mother said. "She takes care of her animals on her own and has applied to attend these camps without any pushing from us. We are extremely proud of her."
Follow me on Twitter @SkiatookJournal.
E-mail lindsey.chastain @skiatookjournal.com
Follow me on Twitter @SkiatookJournal.
Be the first to know
Get local news delivered to your inbox!