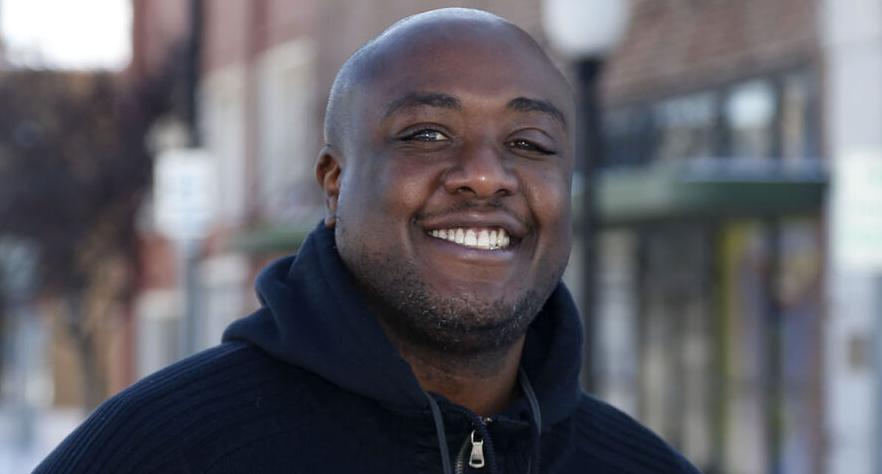 After only 10½ months on the job, Chamber of Commerce President Kyle Smith is leaving the position, he said Friday.
"My departure was not a planned departure," Smith said. "There was a clash of circumstances that I became faced with, and I had to make a decision from an integrity standpoint and for the person of Kyle Smith, both from a personal standpoint and as a professional."
Smith was a project director for Workforce Tulsa before taking the Sand Springs chamber's helm last June. He was hired by the chamber's Board of Directors in a unanimous vote, reports show.
Brent Kellogg, now the chairman of the board, said he is "sad to see Kyle go. He has been very good for me and he has done some great work for the Sand Springs chamber."
Kellogg said Friday that the chamber will post the job opening within a week and will begin accepting applicants soon.
He said a selection committee will make recommendations to the Board of Directors, which will then vote on a candidate.
Smith, who is originally from Chicago and also worked in Detroit before landing in Tulsa, said he hopes to stay in the area, although he does not have another job lined up yet.
"I love Tulsa. I love Sand Springs," he said. "Being newly engaged, I was thinking of moving to Sand Springs. But at this point, I just need to reevaluate.
"At this point I'm not planning to leave the area. If I could find something here, that's definitely the ideal choice."
Despite data showing that Smith brought 11 new members to the chamber in his first eight months on the job, he said his proudest accomplishment during his time in Sand Springs "is really just getting to know the people. I remember walking into meetings and not knowing anyone … to now feeling like I have forged real bonds with" the leaders of the city.
"It has been great just being a part of that organic growth."
The chamber under Smith's leadership also saw its largest fundraiser on record.
Last year's annual golf tournament, held Oct. 2 at the newly renovated Canyons at Blackjack Ridge Golf Course, featured 36 foursomes and grossed $25,000, which Smith told the Sand Springs Leader in February was nearly double the previous year's gross income.
Smith said his biggest challenge has been "building an infrastructure for the chamber that we could use to track and communicate more efficiently with our members."
He said he had begun "to shift the culture in the chamber to less of an exclusive membership."
He cited a community networking event on Thursday night sponsored by TTCU and held at Bright Morning Farm "that brought so many people from outside of Sand Springs to the city."
Asked whether community buy-in was an issue, Smith responded that "membership buy-in was an issue. Members said they had been with the chamber for years or decades and had never had any communication (from the chamber) except when it was time to renew" their membership.
Then, "when you run up against something like the pandemic," he added, "you have to ask yourself, 'Is this (membership) a need or a want?'"
Inevitably, some members' bottom lines were so impacted by the COVID-19 pandemic that they canceled their memberships.
Nevertheless, Smith strikes a positive tone about the city.
"I think Sand Springs is on the right track," he said. "I know there are some people who want to pull and some people who want to push. But if Sand Springs continues to be on the same page while embracing diversity — diversity of all kinds — we will be better for it.
"I still believe it's a hidden gem."
Smith said the city is "poised to grow. I wish I was going to be there to be along for the ride."
"I'm appreciative to the city of Sand Springs for embracing me," he added. "I've grown a lot since I've been here. I'm a better person and a better professional today because of Sand Springs, and I appreciate that."
Kellogg, meanwhile, said he is hopeful that the process of finding a successor to Smith can move quickly.
"There are a lot of exciting things going on in Sand Springs," he said. "We want to make sure the Chamber of Commerce is fully resourced and ready to help facilitate all of our members in the best way possible."
Kellogg said Smith "has been great to work with. Kyle brought many new perspectives and ideas to the Chamber of Commerce."
"In his tenure, he connected us with some great new partnerships we hope to continue," he said. "He has represented the Sand Springs Chamber of Commerce very well over these past months."
Kellogg said Smith also made great strides in improving the chamber's internal infrastructure and processes.
"We recognize life is full of seasons and transitions," he said. We are very grateful for the season that Kyle Smith served the Sand Springs Chamber of Commerce, and we are certain Kyle will find success in his next ventures."
Kellogg said potential applicants for the position of president of the Sand Springs Chamber of Commerce should email a resume to resume@sandspringschamber.org.