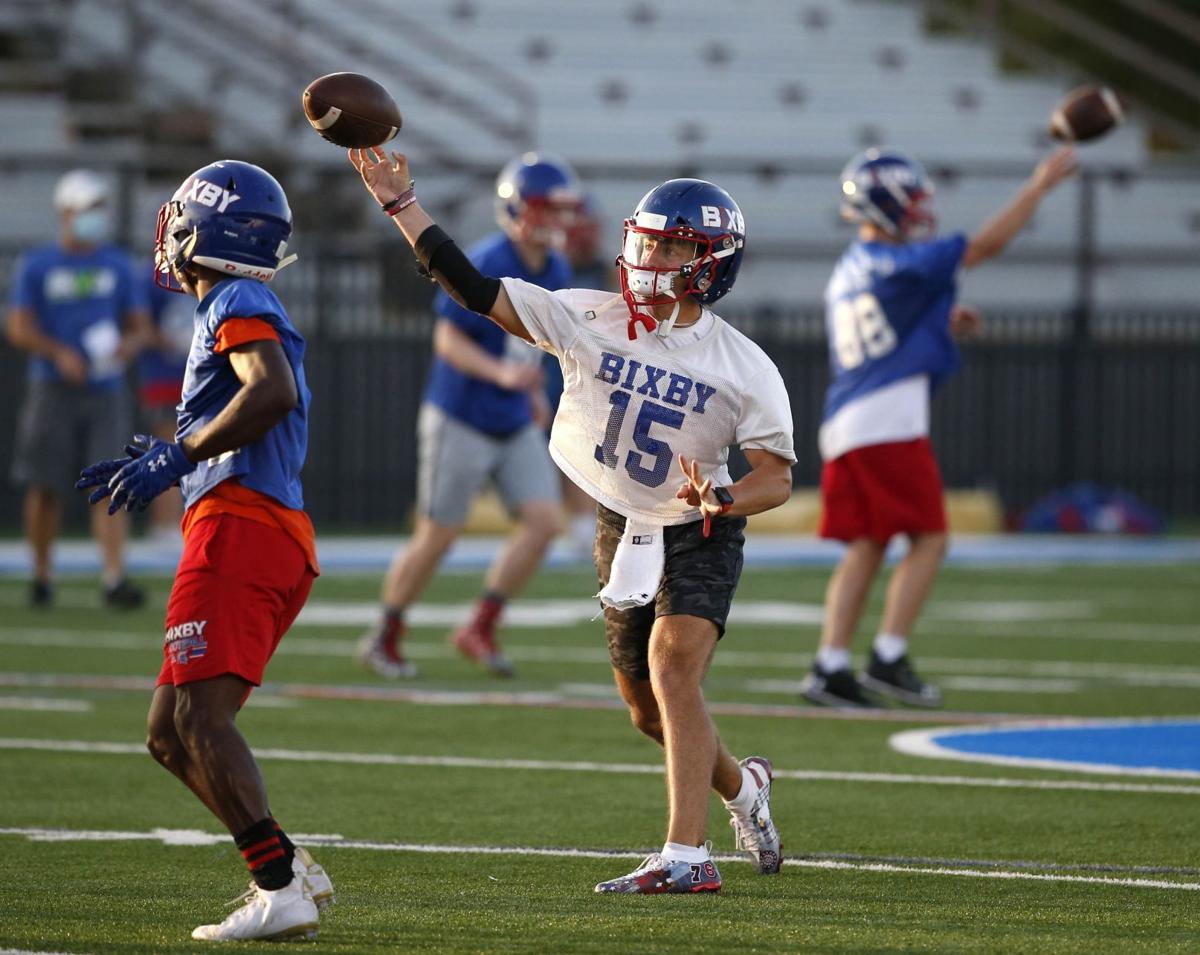 Coaches and players across Oklahoma can breathe a collective sigh of relief.
Fall high school athletic activities will be allowed to continue — for the time being.
On Wednesday, the Oklahoma Secondary School Activities Association's board of directors took no action following a 30-minute discussion on the continuing threat of the coronavirus in Oklahoma and its impact on high school athletics.
It means the fall regular seasons in cross country, fast pitch softball, volleyball and cheer may continue as scheduled, along with preseason football practice.
Football scrimmages will be Aug. 20-21 and the regular season starts Aug. 27-29.
Games this week in softball and volleyball are the first in any sport to count toward statewide rankings and championships since COVID-19 descended in March, cancelling the Class 6A-2A basketball state tournaments and all remaining spring sports activity.
Speaking to a large audience for the board's August Zoom teleconference, executive director David Jackson said a survey of member schools showed significant support for going ahead with activities as planned, even though he noted "the number of (COVID-19) cases and the number of deaths (in Oklahoma) has not improved."
Jackson cautioned that the situation could change and competition may have to be altered if conditions worsen.
"If we thought there was a big majority of schools that had to close, we're certainly gonna pounce on that right away and make adjustments," Jackson said. "If a large number of schools backed away from in-person learning and don't feel it's safe for their students to participate, we think that would be our trigger."
Thirteen state high school associations will not play football in the fall, and some administrators were speculating that upheaval in the major college football ranks could impact the state of play in Oklahoma.
On Tuesday, the Big Ten and Pac-10 conferences announced they wouldn't play football in the fall.
Jenks superintendent Stacey Butterfield, in her first meeting as a new board member, noted "a mixed bag of opinions about the virus and what we should be doing."
Butterfield thanked the OSSAA staff for gathering opinions and trying to make recommendations. For now, she surmised, it apparently is the responsibility of each individual school district "and our opponents to try and work this out."
In other action, the board approved the 2020-21 Average Daily Membership list. The compilation ranks schools from largest to smallest based on average daily enrollment and is used to determine athletic classification for Oklahoma high schools each year.
In one significant change from last season, Sapulpa's powerful girls basketball team is headed to the 5A level. The Chieftains rampaged to the Frontier Conference championship and earned a berth in the 6A state tournament last winter.
A longtime 6A member, Sapulpa fell out of the state's largest 32 schools in the ADM announced in January for the two-year football realignment.
The Chieftains also will play football at the 5A level in 2020. It will be their first year outside of the largest classification since 1977.
The board also approved a waiver for Hollis to scrap its Class A football schedule and play an independent eight-man slate without having to be independent in all other sports. Normally, that would mean a school's other sports were ineligible for postseason activity.
The Tigers had only 12 players out for football.
A look at images from the first day of high school football practice
Gallery: A look at images from the first day of high school football practice
HS FB Bixby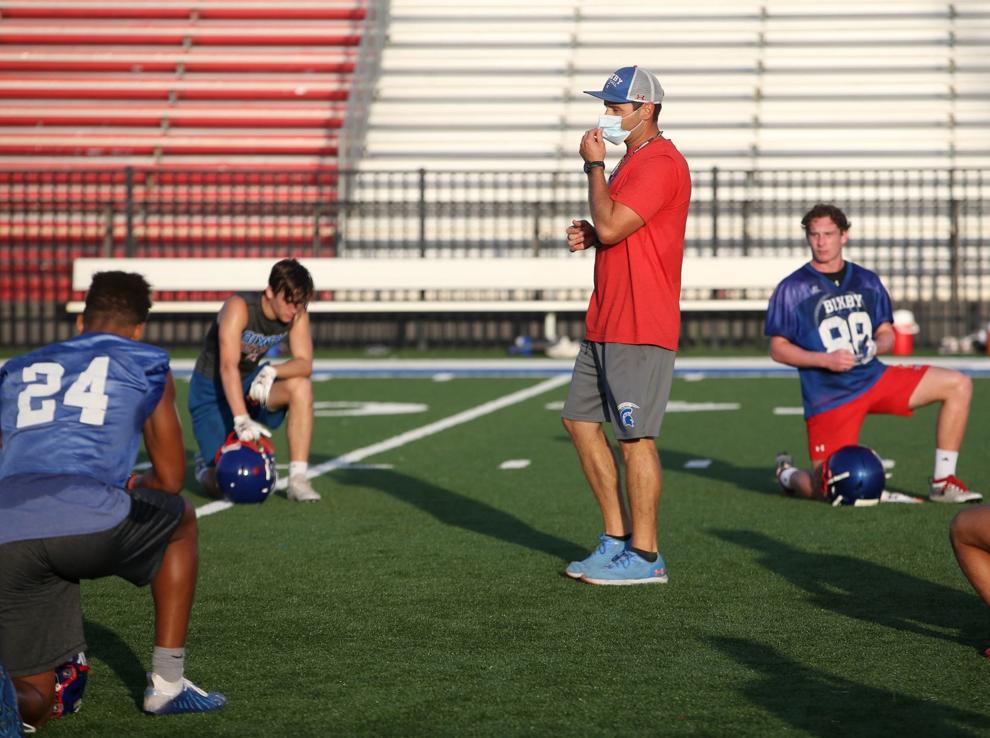 HS FB Bixby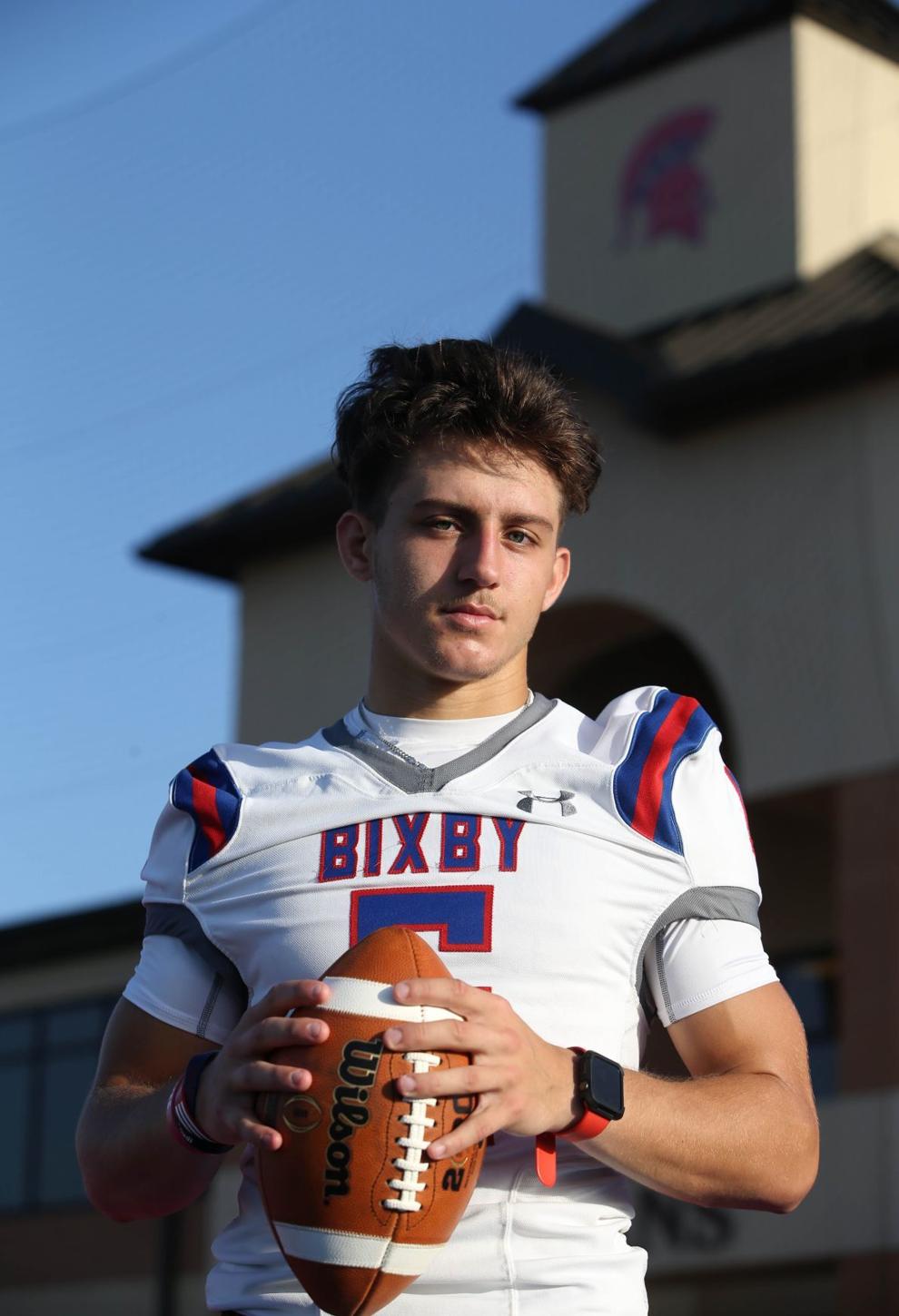 HS FB Bixby
HS FB Bixby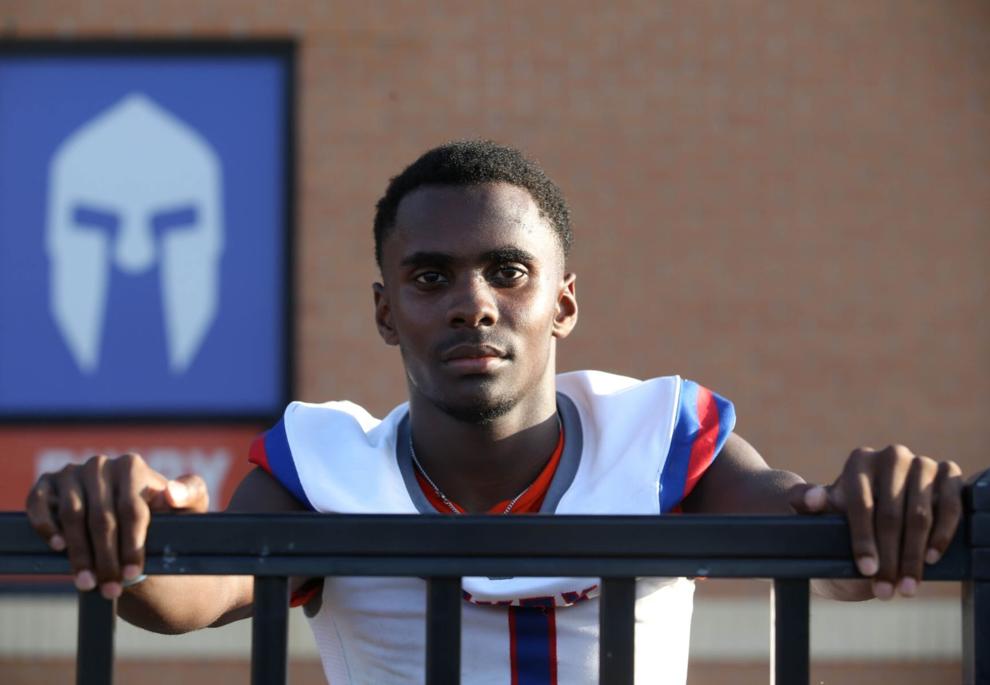 HS FB Bixby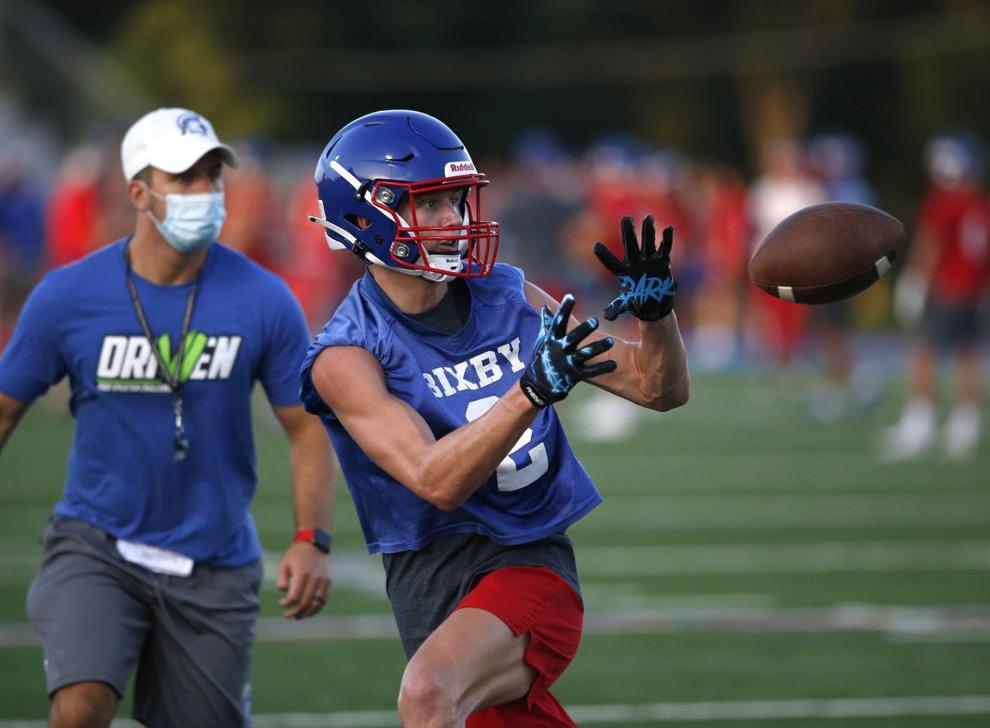 HS FB Bixby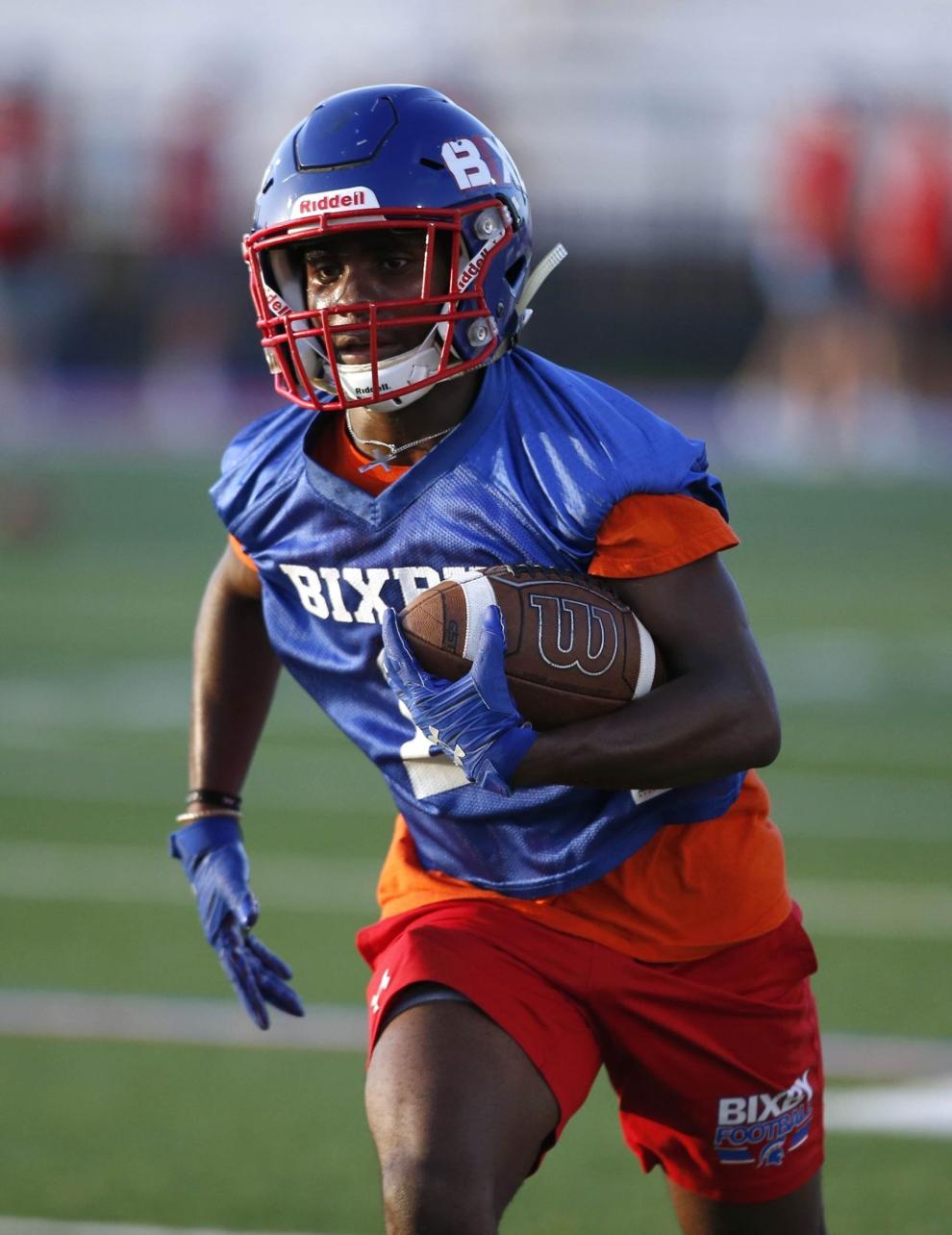 HS FB Bixby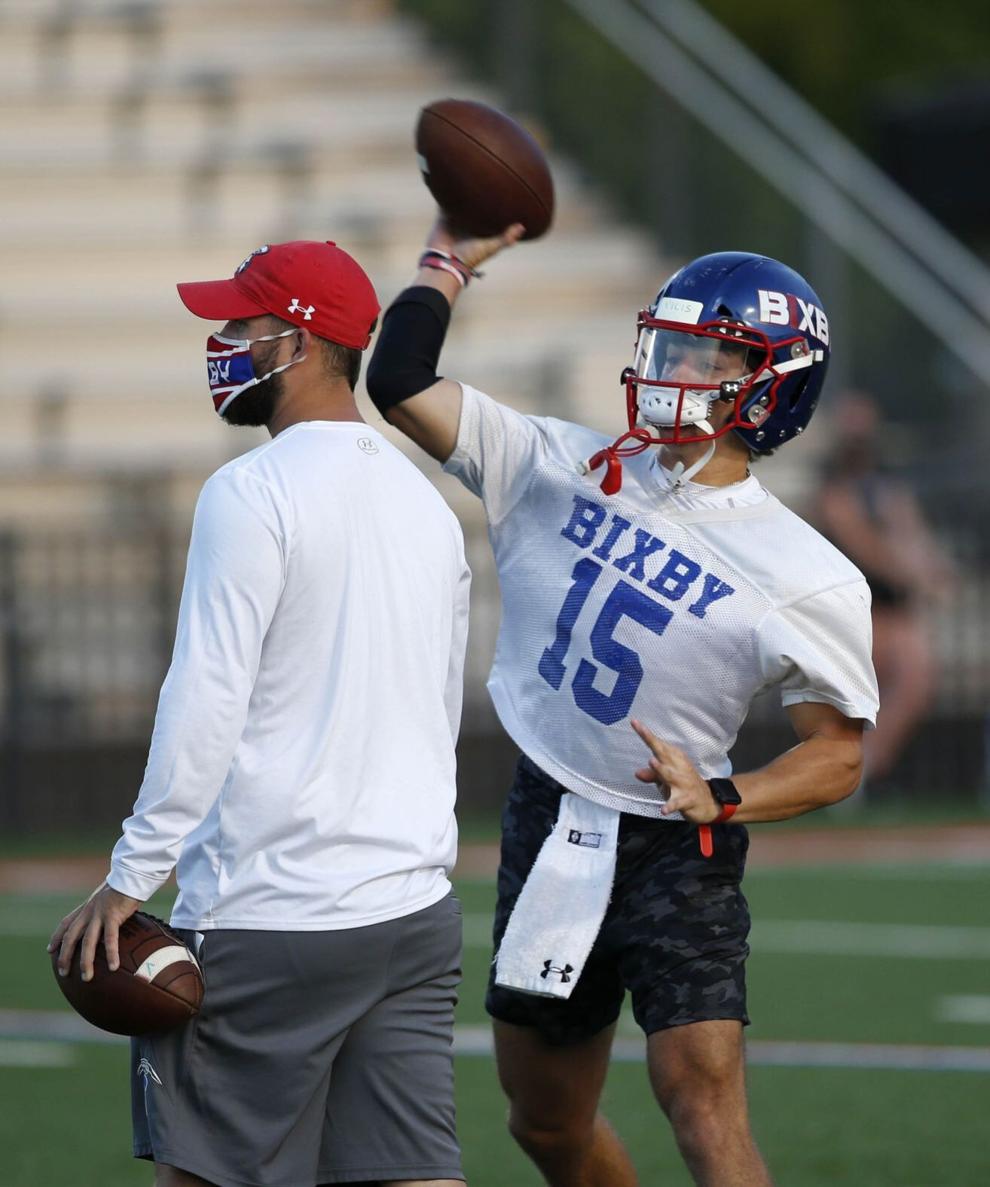 HS FB Bixby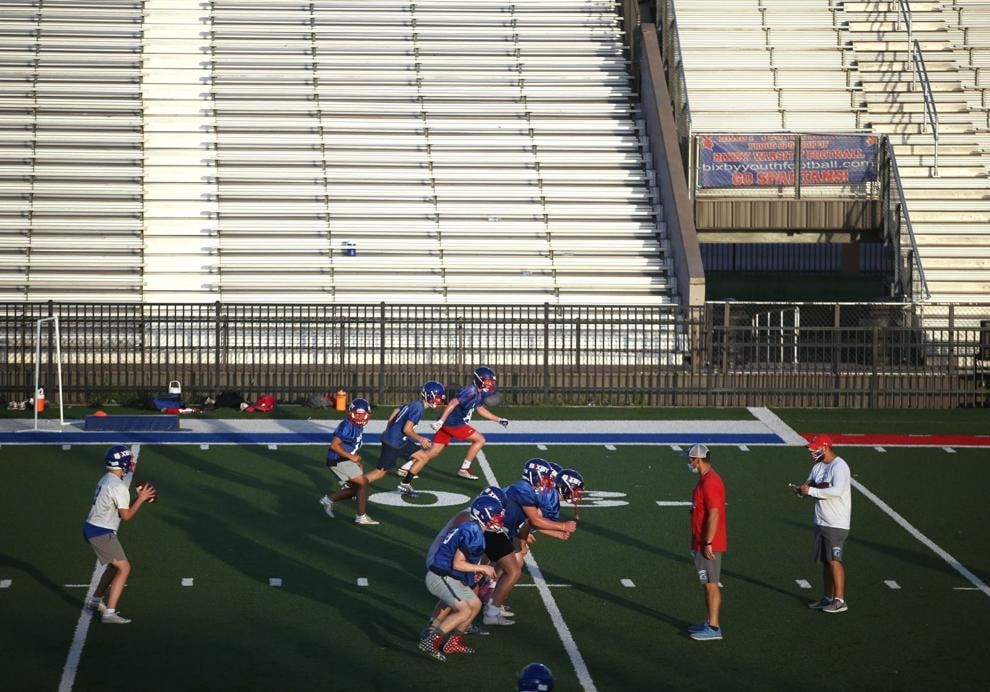 HS FB Bixby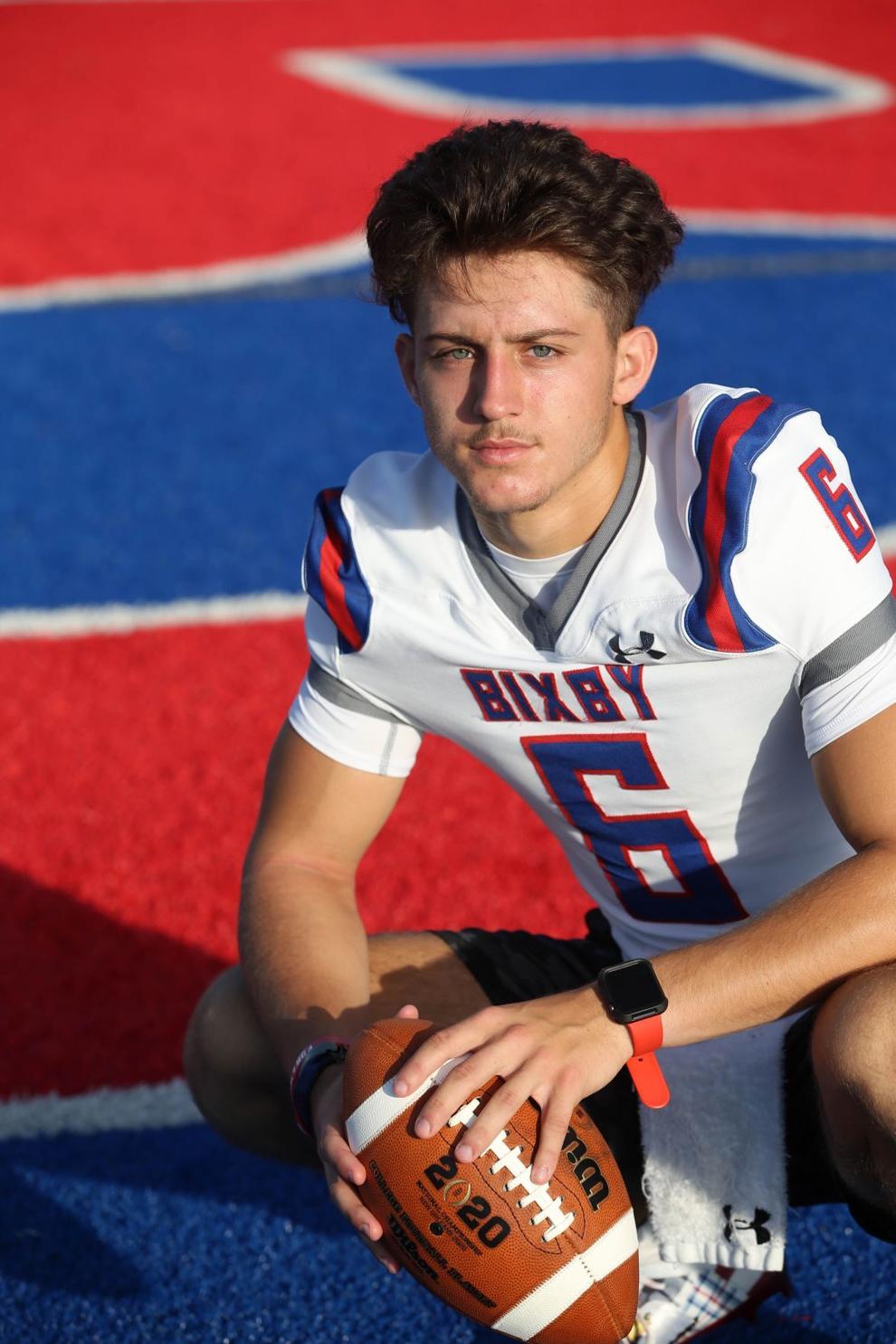 HS FB Bixby
HS FB Bixby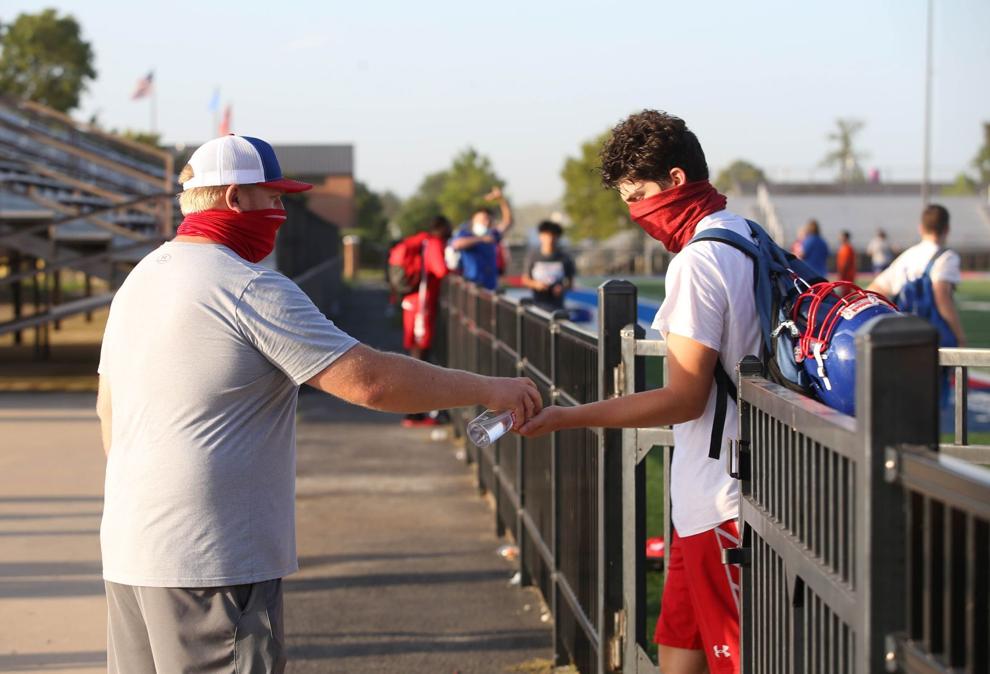 HS FB Bixby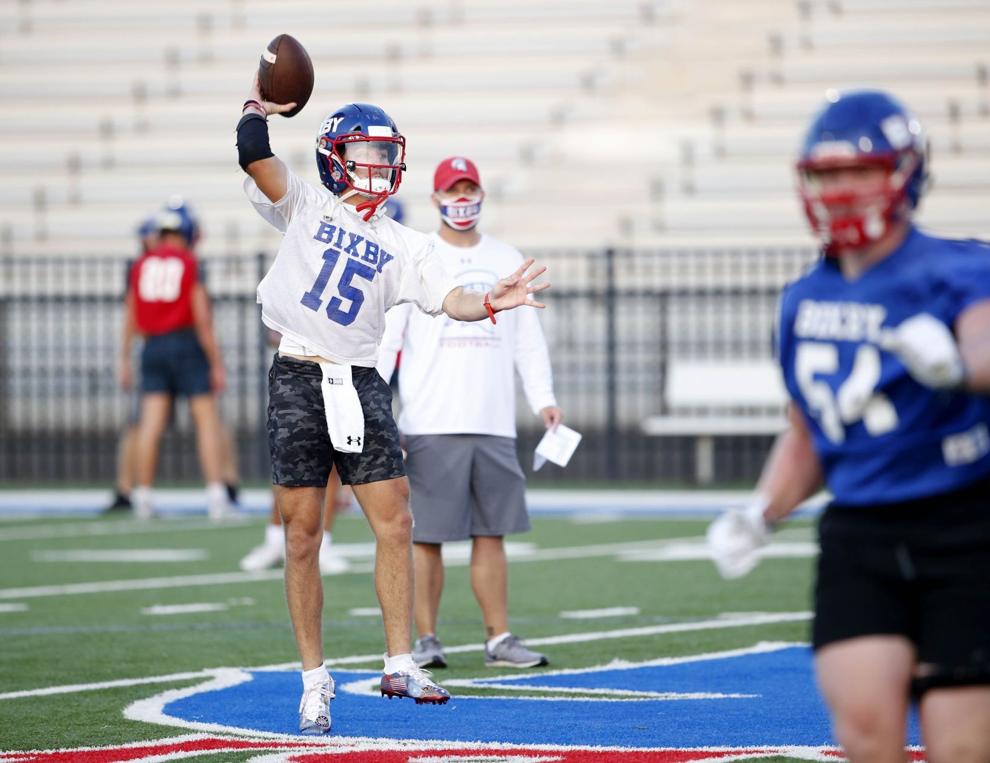 HS FB Bixby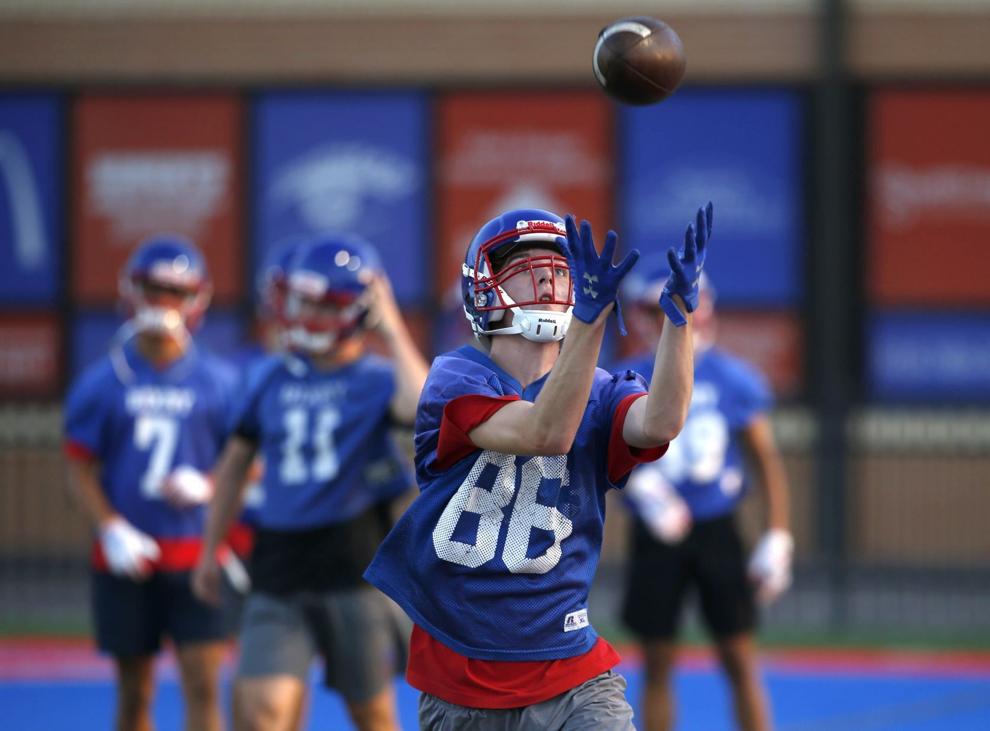 HS FB Bixby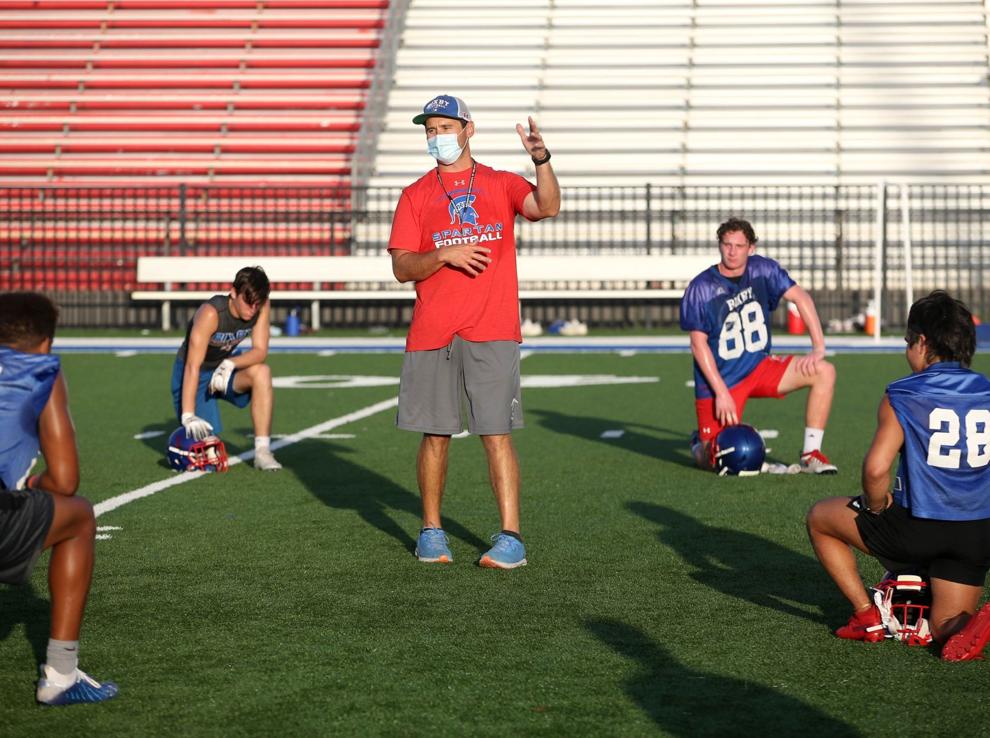 HS FB Bixby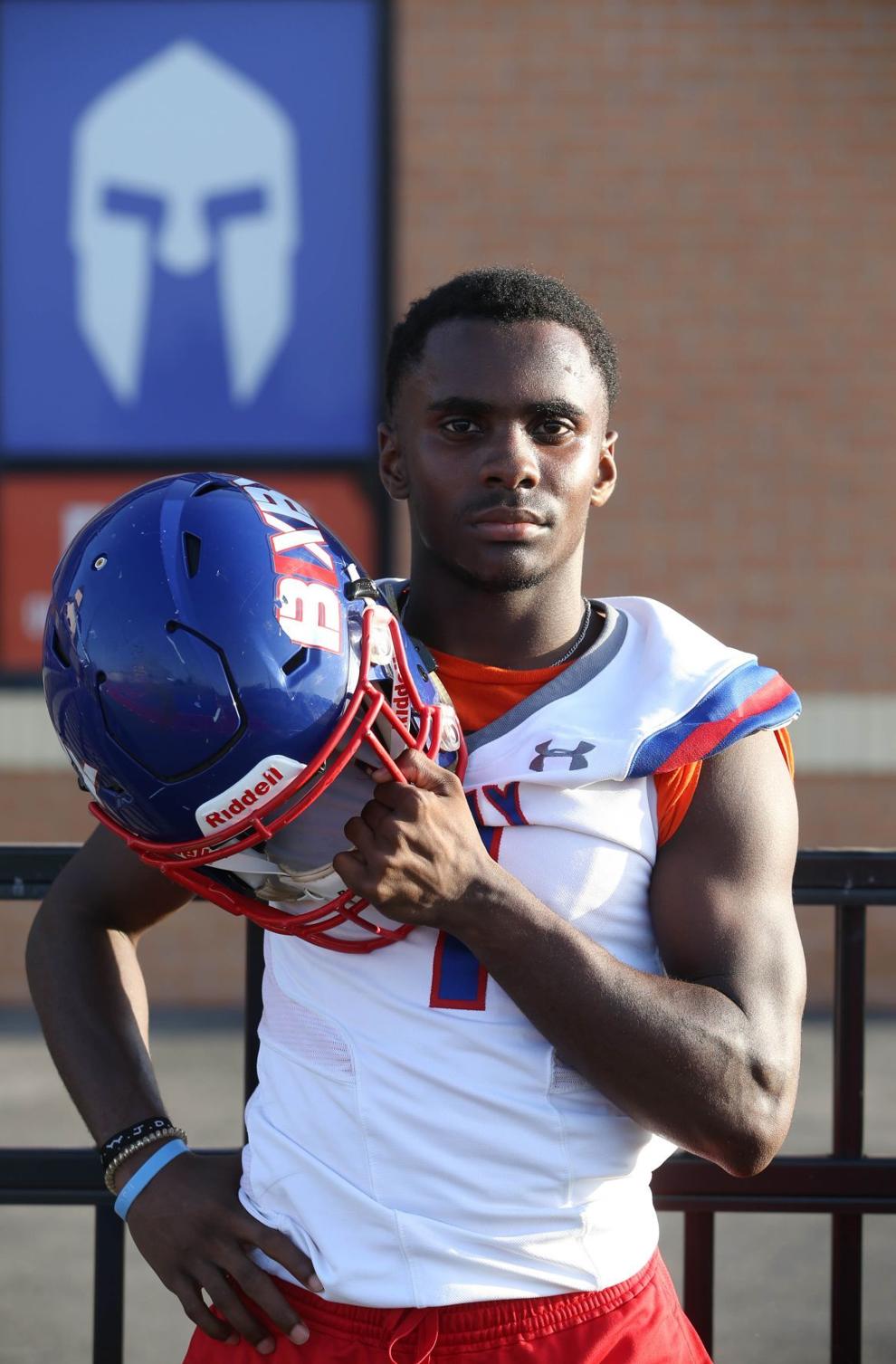 HS FB Bixby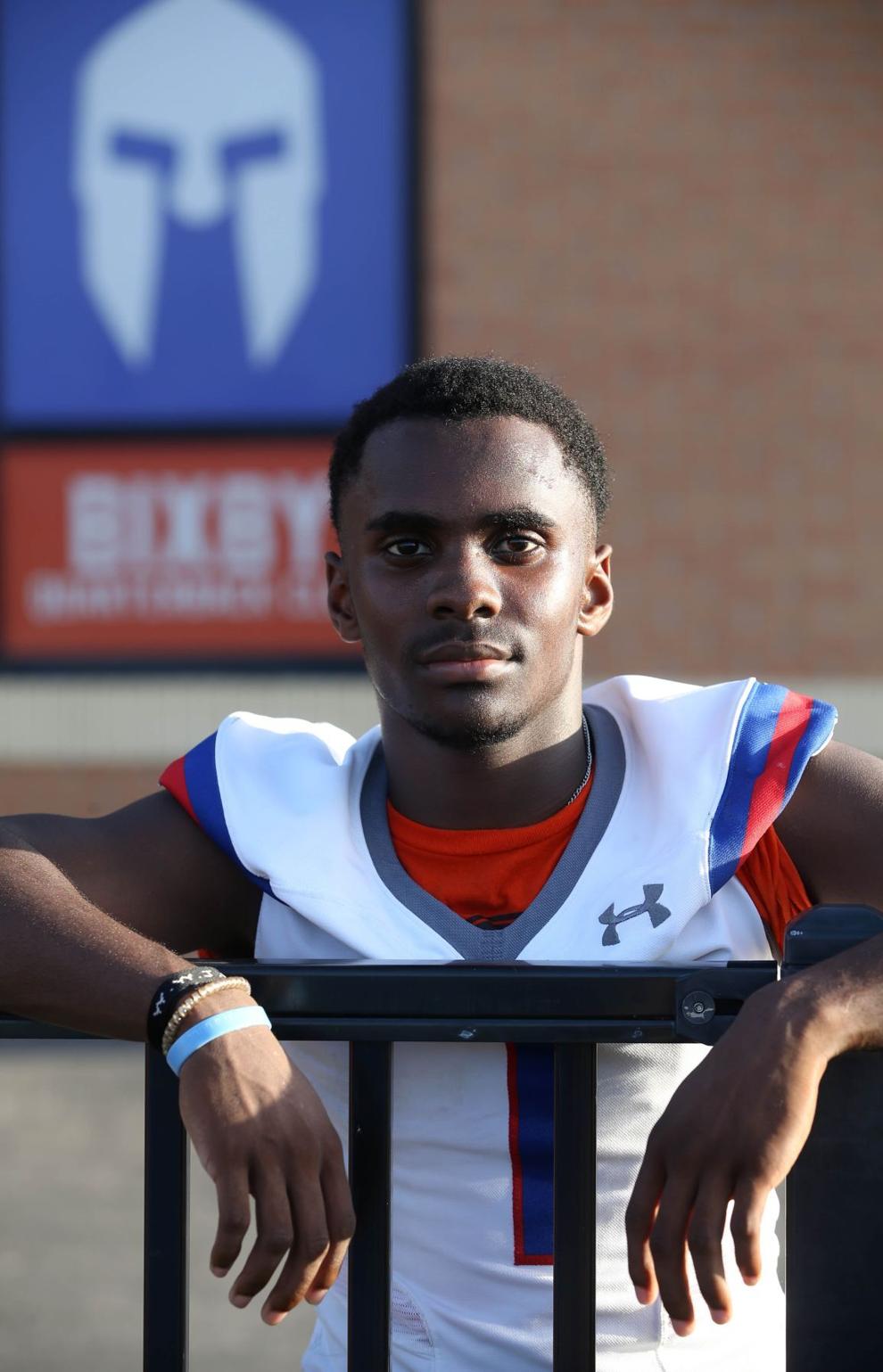 HS FB Bixby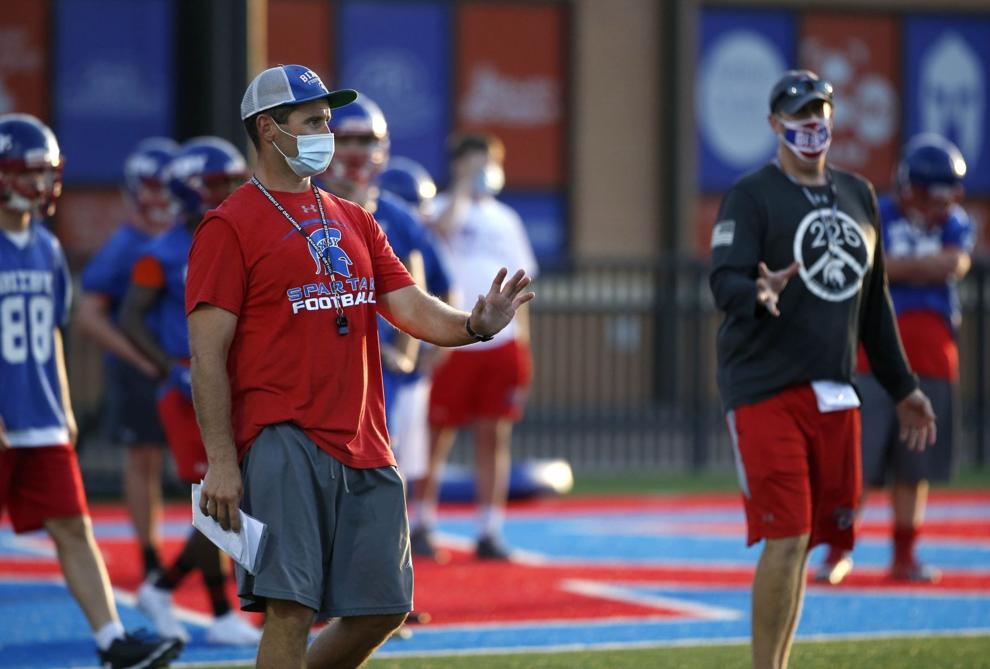 OWASSO FOOTBALL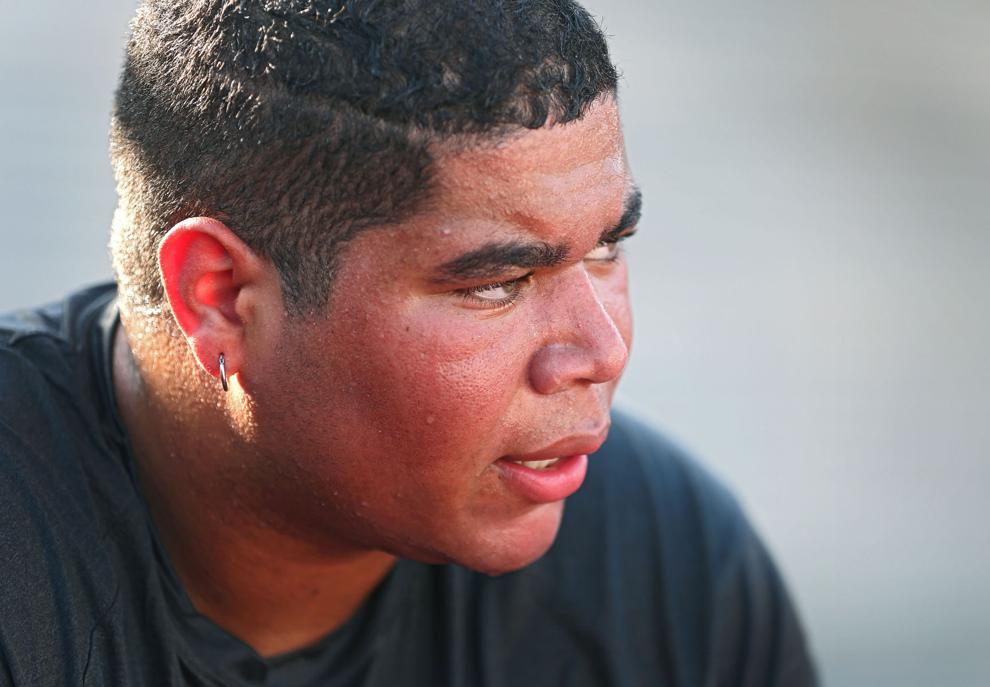 OWASSO FOOTBALL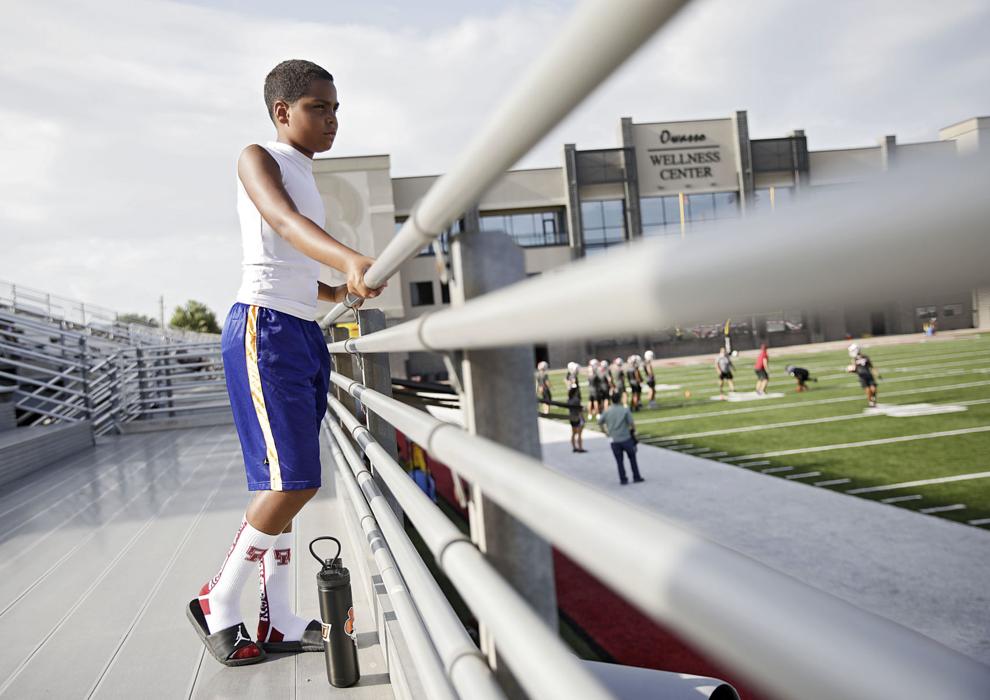 OWASSO FOOTBALL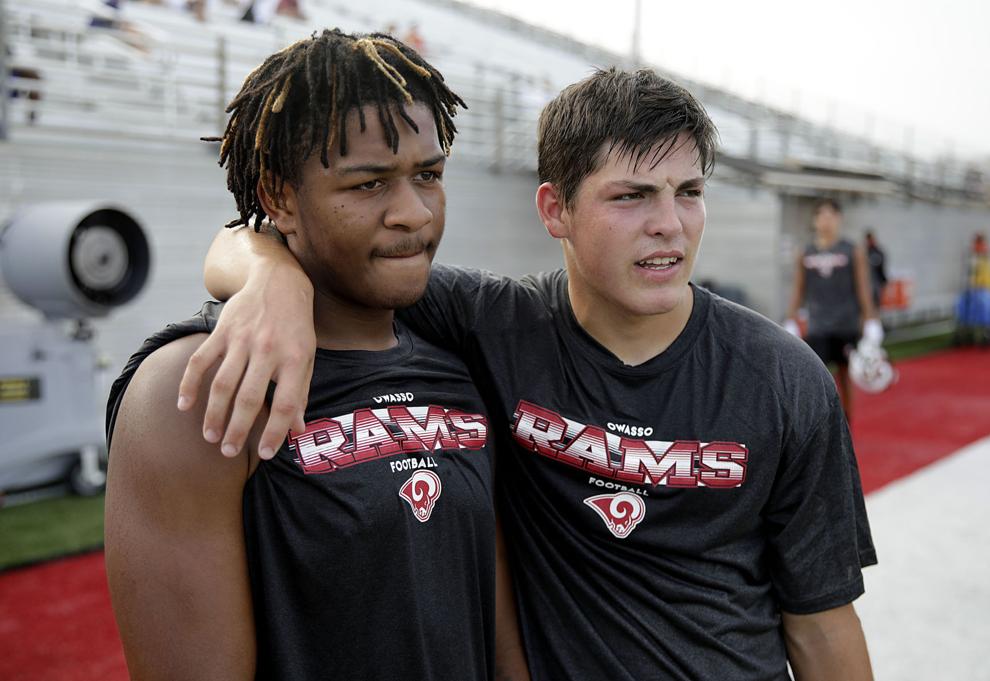 OWASSO FOOTBALL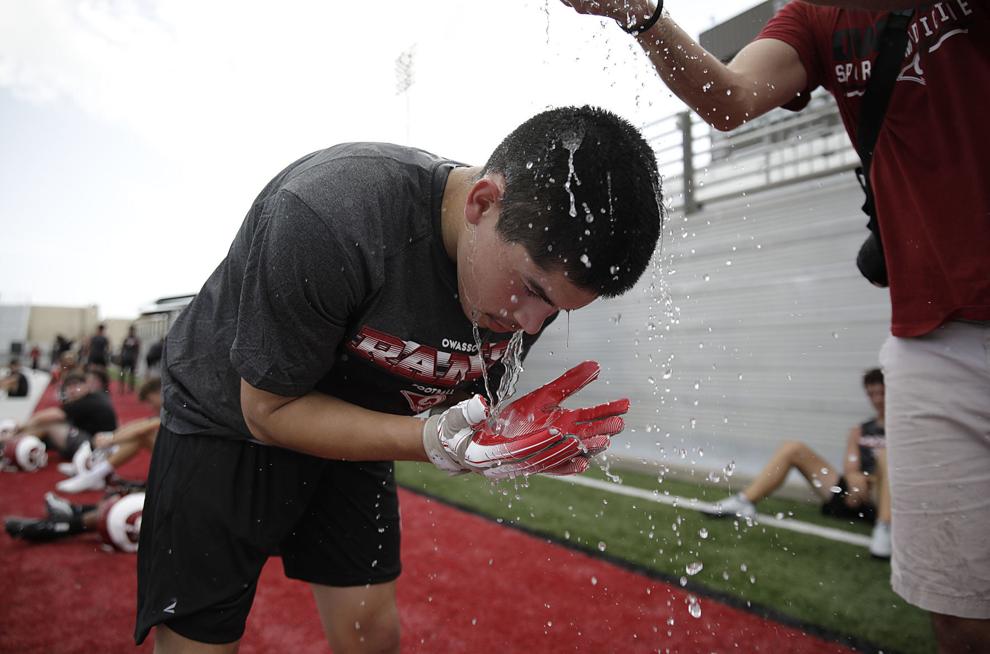 OWASSO FOOTBALL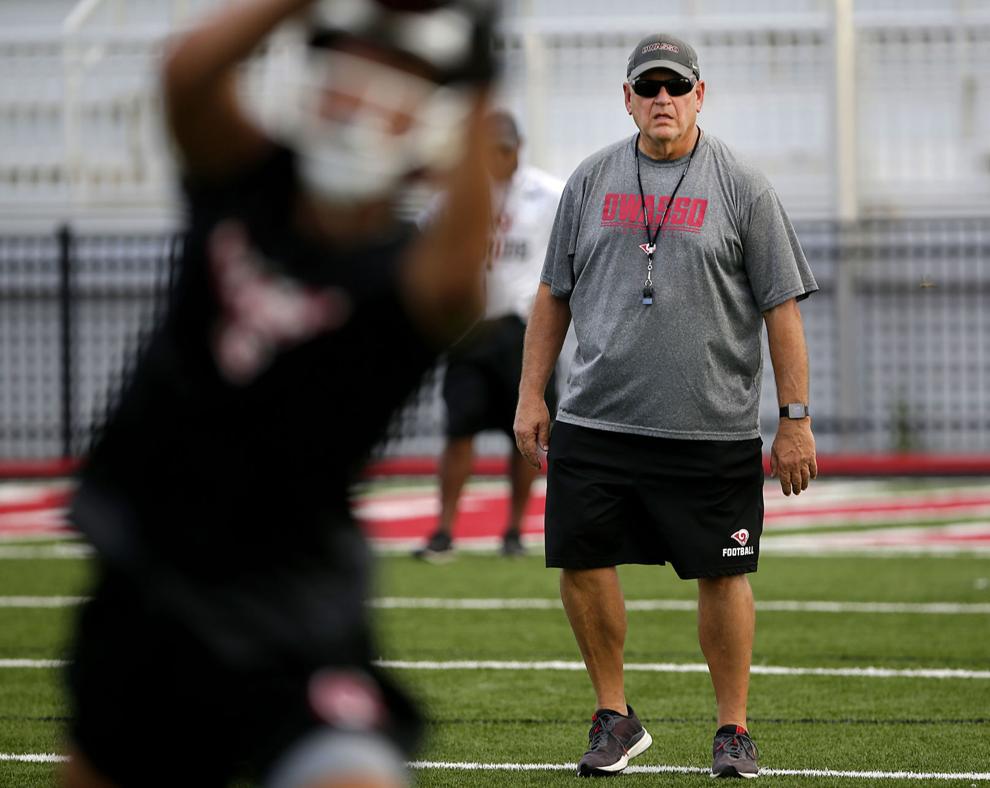 OWASSO FOOTBALL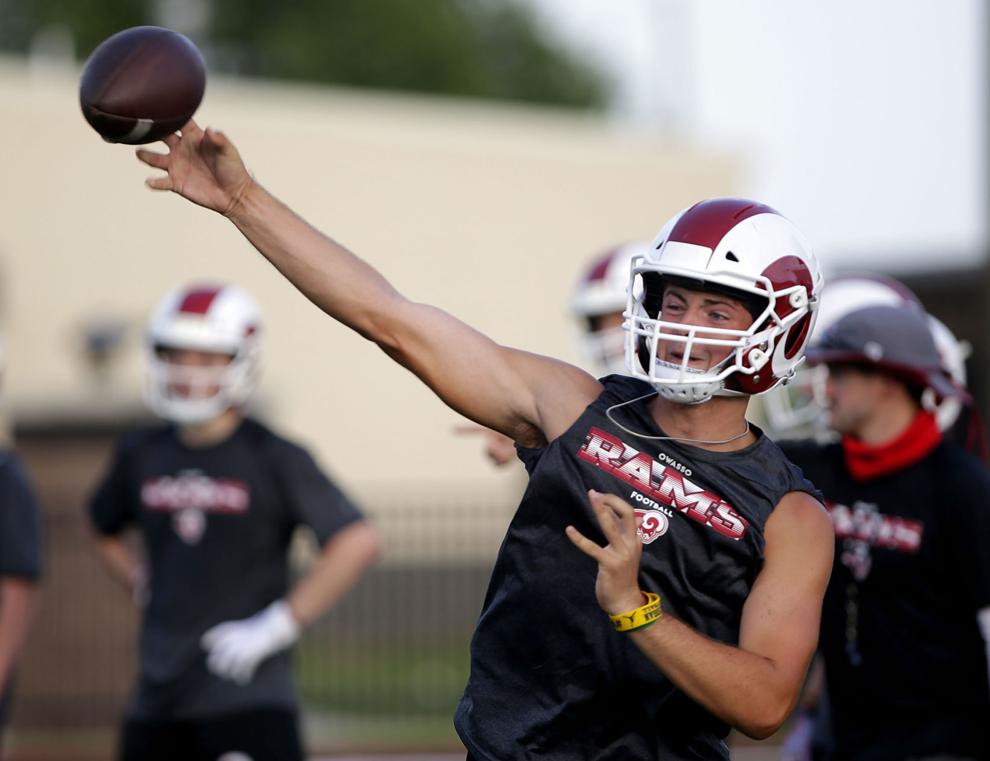 OWASSO FOOTBALL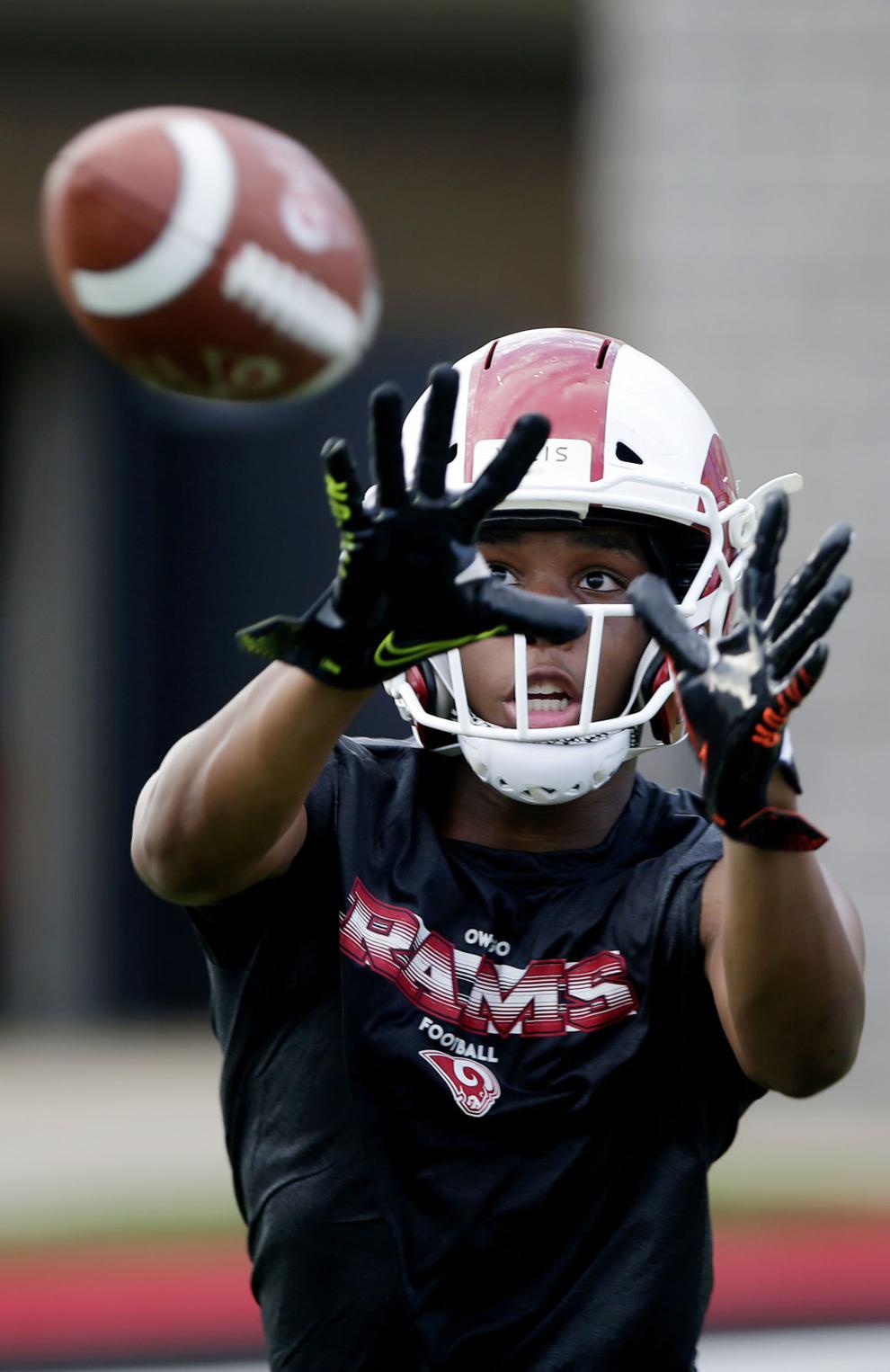 OWASSO FOOTBALL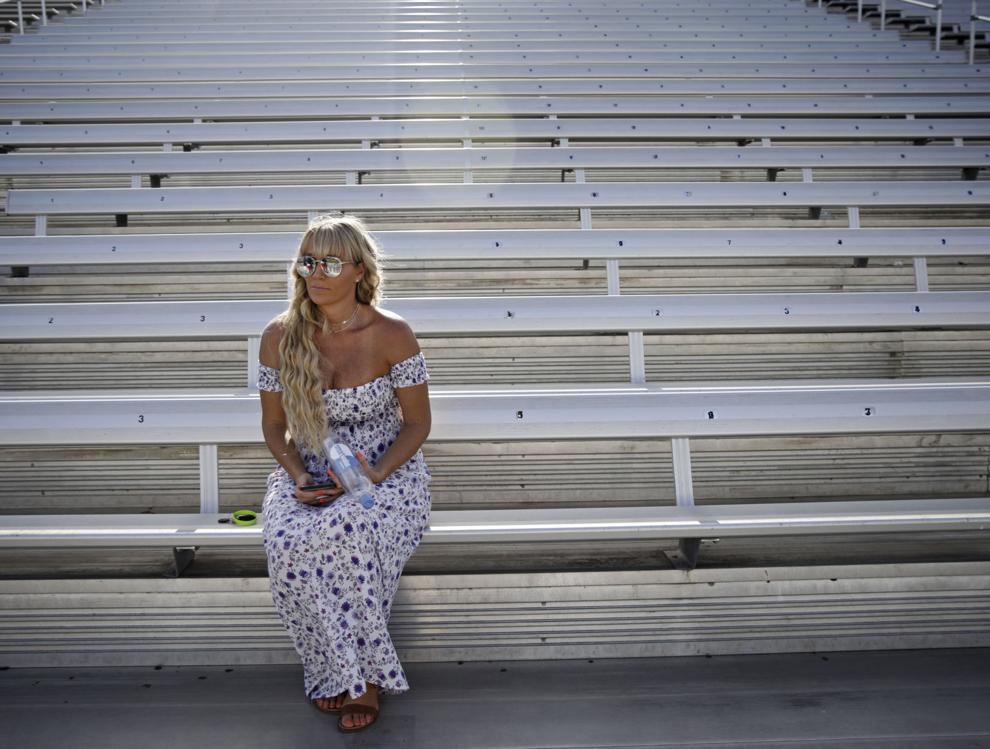 OWASSO FOOTBALL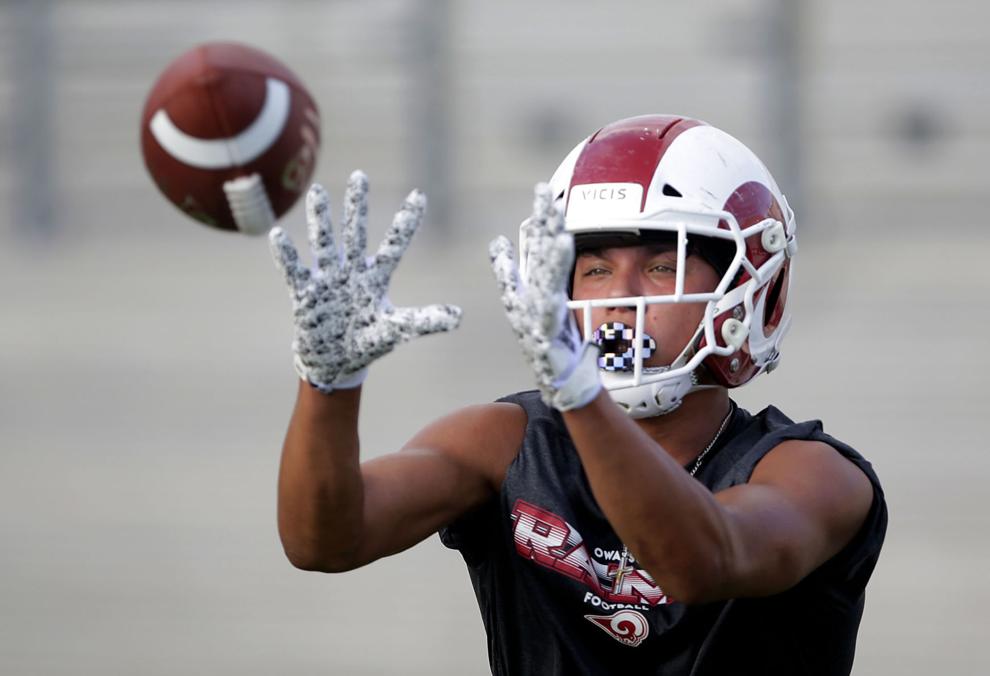 OWASSO FOOTBALL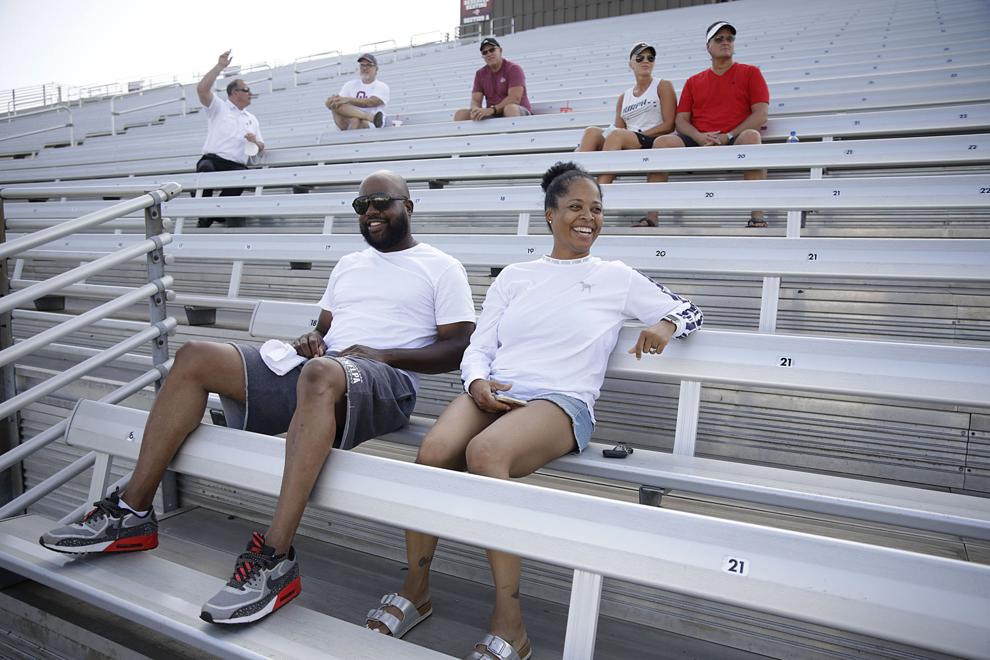 OWASSO FOOTBALL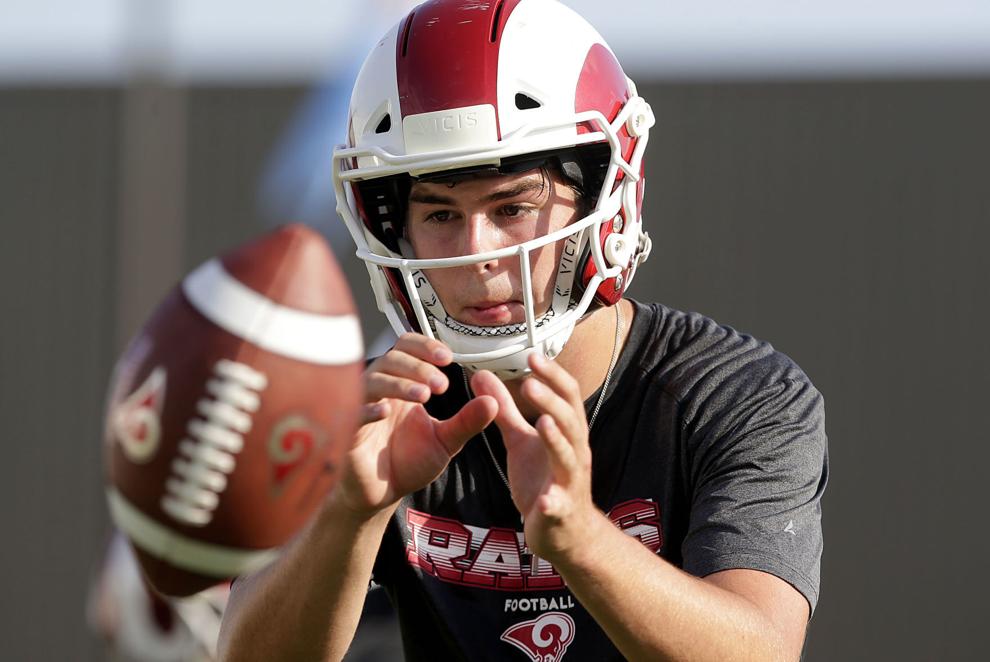 OWASSO FOOTBALL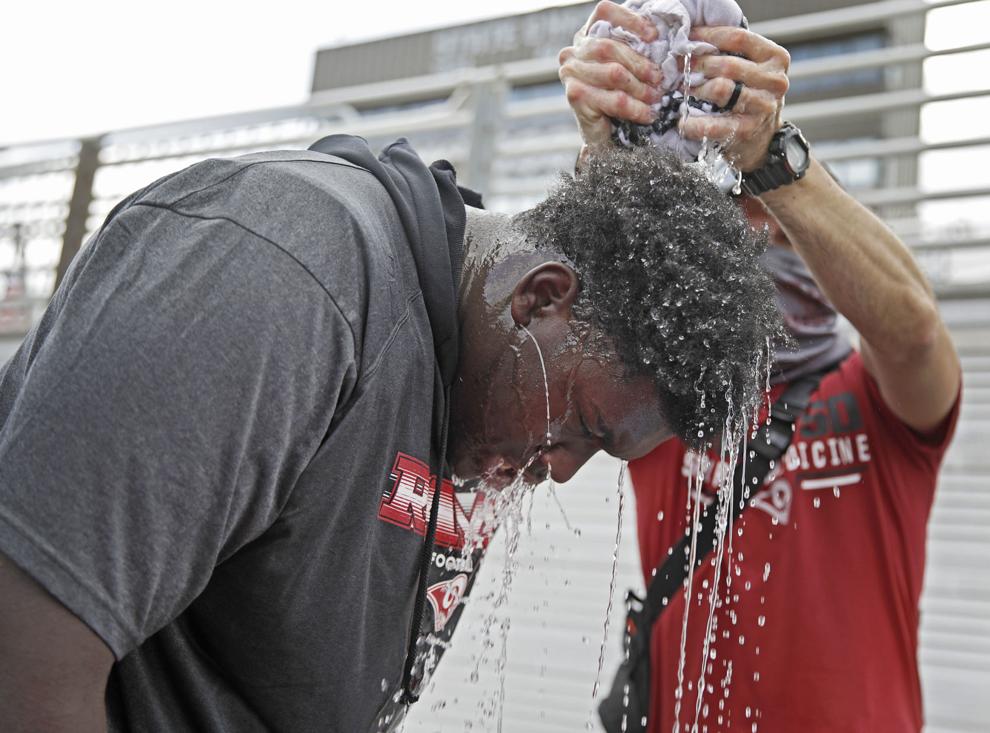 OKPrepsExtra.com: Home to everything high school sports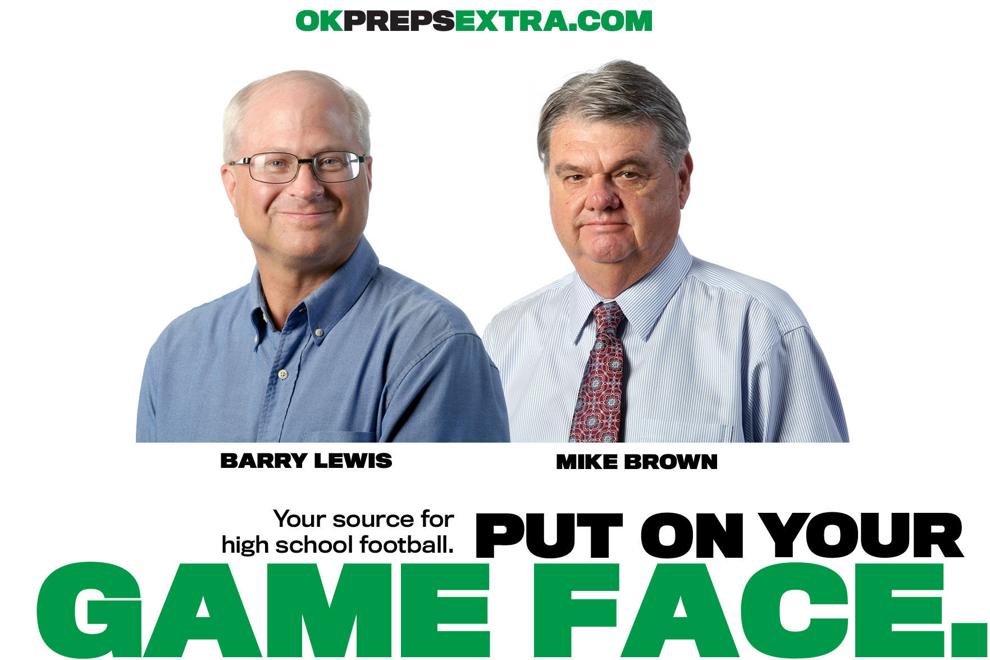 Mike Brown
918-581-8390
Twitter: @mikebrownTW