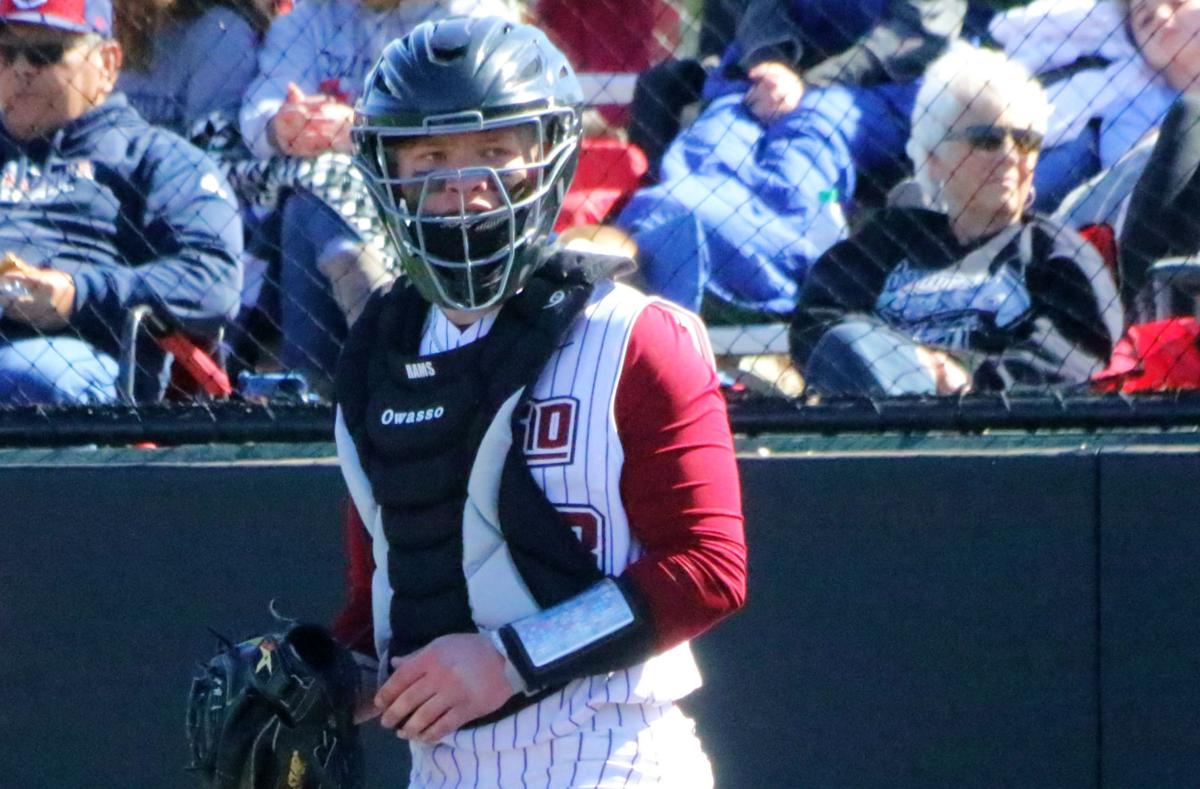 TULSA – Owasso looked to extend its season-long win streak to nine games on Tuesday night.
The first eight victories have included both blowouts, as evidence by five run-rule verdicts and including three straight while outscoring opponents 27-0 in that span, and a pair of walk-off decisions.
OHS' District 6A-4 finale on the road against Union included a little bit of both.
The Rams got out of the gate to an early five-run cushion and looked like they would be in store for another run-rule, only to see the Redskins rally back to tie. Fortunately for Owasso, catcher Trevor Martin continued his hot bat with a three-run home run in the top of the sixth inning which proved to be the difference in an 8-5 win.
Zack McCombs, who came in relief of starter David Sandlin, recorded the final two outs of the fifth to get the win and improved to a team-best 7-0 on the mound.
Owasso upped its record to 28-5 overall and concluded district play with an 11-1 mark. Union fell to 4-8 in district play and 10-18 overall.
The Rams collected seven hits from seven different players.
Owasso's fast start was highlighted by a four-run first inning.
Jack Hammond opened the game with a single. Cam Thompson followed with a one-out walk and both came around to score on Nate Ackenhausen's double to left center. Nate Wohlgemuth followed with a two-run homer.
Martin reached on an error with one out in the second and later scored on Brody Green's two-out double for a 5-0 lead.
But the Ram bats went silent as they were held hitless over the next three innings.
Meanwhile, Union got on the board with a run in the third on Trent DeSmet's one-out double. The Redskins scored four more times in the fifth, aided by three hits and two walks, and tied the contest at 5-5.
The Rams responded in the ensuing half-inning.
Pepe Casey and Jett Tucker had back-to-back singles with one out to spark the rally. Two batters later, Martin drove a 1-2 pitch over the right field fence and for an 8-5 lead.
Ackenhausen struck out five Redskins and allowed just one base runner over the final two innings to record the save.
Owasso returns to action Friday when it hosts Bishop Kelley and Blue Valley (Kansas) in a doubleheader beginning at 4 p.m. before Collinsville invades Stigall Field on Monday for Military Night.
Be the first to know
Get local news delivered to your inbox!