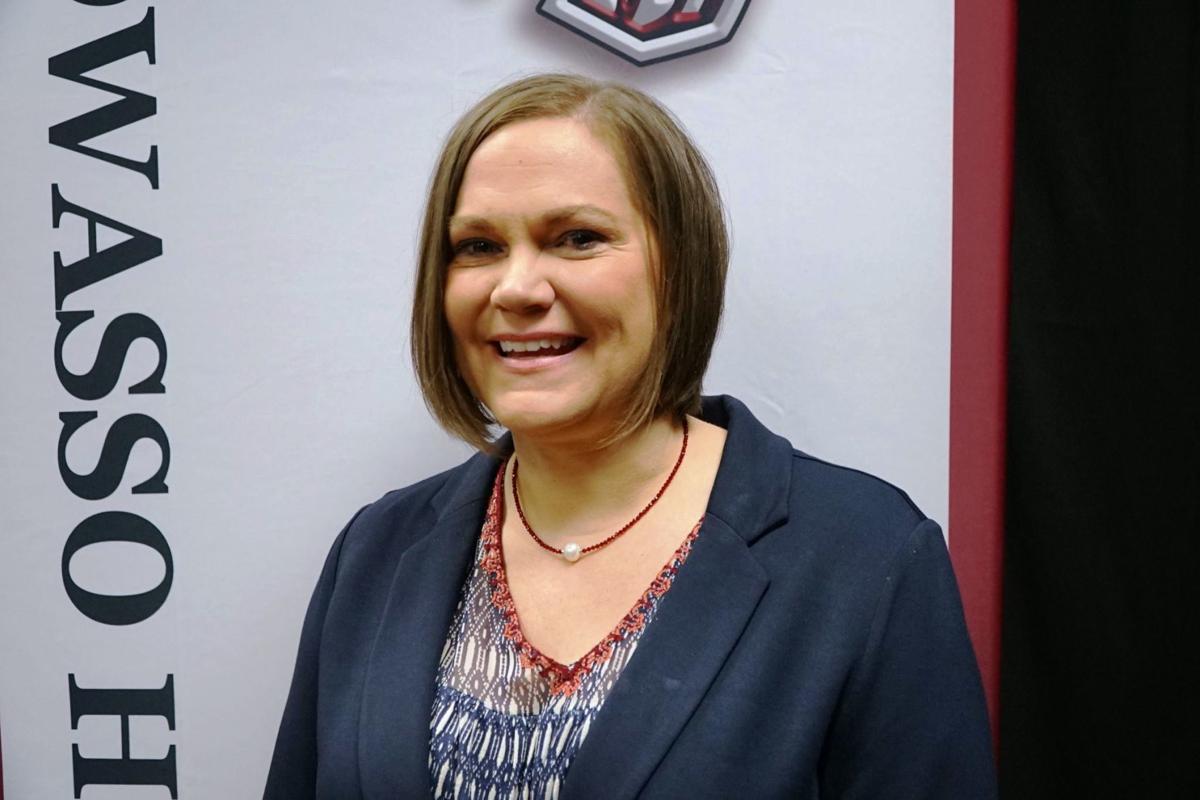 Why did you become a teacher?
"I really wanted to try to make a difference, so whatever vocation or field that I was going to go into, that was my goal. And I think really where I decided that teaching was where I belonged was the summer after I graduated from high school. My little sister was involved in a car accident and suffered a traumatic brain injury, and after that it was the school and the teachers that rallied around our family and took such great care of us. I really wanted to be a teacher and see if I can make a difference to someone else like these teachers did to our family."
What do you enjoy the most about teaching?
"I would have to say the relationships that I build — whether it be the relationships with my students, or the relationships that I have with the other staff in our building. I'm a people person, and so I've, over the years, really focused on relationships. That is one of my main focuses when I go to work every day is to build a relationship, foster a relationship, and from that I have found that everything else flows … with my students, other teachers, other people in the building."
How would you describe your classroom?
"I have students tell me, 'This feels like someone's house.' And so I want that to be what kids feel when they come into my classroom, is that it's not just a classroom, but it's a second home to them, somewhere where they feel comfortable, somewhere where … we can learn and that we can become that team, is what I really go for. I want them to feel invited in anytime."
How do you make yourself better for your students and fellow staff?
"I think it's really important to challenge yourself. No one knows you better than yourself. And so every single year, I try to make a list of things that I'm going to accomplish that school year. For me, it's always knowing, 'This is a weakness, this is something I need to challenge myself to do,' and then setting out to figure (it) out. I do not want to become stagnant; I want to constantly push myself to learn more material, learn how to deliver it in a different way."
How would you describe yourself in one word?
"The word that pops into my brain is 'love.' I want everything that I do — from teaching, to the relationships that I have, to who I am in the teaching community at the West campus — to flow from a place of love. From that, I've learned to offer myself grace, to offer my students grace; that's really important in the world that we live in today."
What does it mean to be named a Teacher of the Year?
"It's everything. The staff on the West campus have to be some of the most incredible, not just teachers, but people that I've ever worked with in my entire career. And so for them to look over and select me to be their teacher and to represent them, it just means everything to me; it's been an incredible honor."
Be the first to know
Get local news delivered to your inbox!