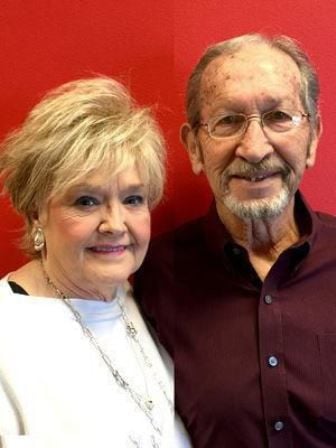 What do you do at Keller Williams Realty Premier/Sunday Edwards Group?
My daughter, Juli Edwards, and I are realtors and love to assist families either selling their home or buying that special home for their family.
What's your most memorable moment on the job?
This actually happens a lot, and that is finding a special home for folks and they are very happy and excited.
What's your favorite thing to do when you are not busy at work?
Being with our girls, grandkids and great-grandkids. It's so much fun watching them grow up!
What is one of the things you would put on your "bucket" list?
During our 62 years of marriage, we have just about emptied our bucket. God is good!
If you could travel anywhere in the world for a vacation, where would that be?
We think it would be an Italian river cruise for the old world charm and scenic beauty.
If you could get yourself anything in the world, what would that be?
I am not smart enough to answer that one.
Tell us about your family.
Ed and I have two beautiful daughters. Tami is a retired Smith Elementary teacher. Juli is a Realtor. They both have grandkids and are wonderful grandmas. We lost our son, Mark, four years ago. We have six grandkids and seven great-grand kids, and for a long time they all lived right here in Owasso. Most of them still do.
Do you live in Owasso? Where are you from?
We moved to Owasso in Aug. 1963. There were 23 kids on our street and they all congregated in our front yard. I have sold homes to some of them. I was raised in Stigler, but Ed ended up there too.
What do you like best about Owasso/Collinsville?
There are a lot of great things about these communities, but to me the best would be the folks who live here.
What was the best advice you've ever received or given to someone?
Let God have control. Live your life for Him and everything else will fall in place…just give it time!
Name a favorite moment in your life.
Our wedding day. We ran off and got married. What a day…62 years ago!
If you could only eat one food for the rest of your life, what would it be?
What is one thing you would like to see the Owasso area get?
More families buying homes, we have everything else.
What are the three things you could not live without?
God, Ed and my sweet family.
Be the first to know
Get local news delivered to your inbox!