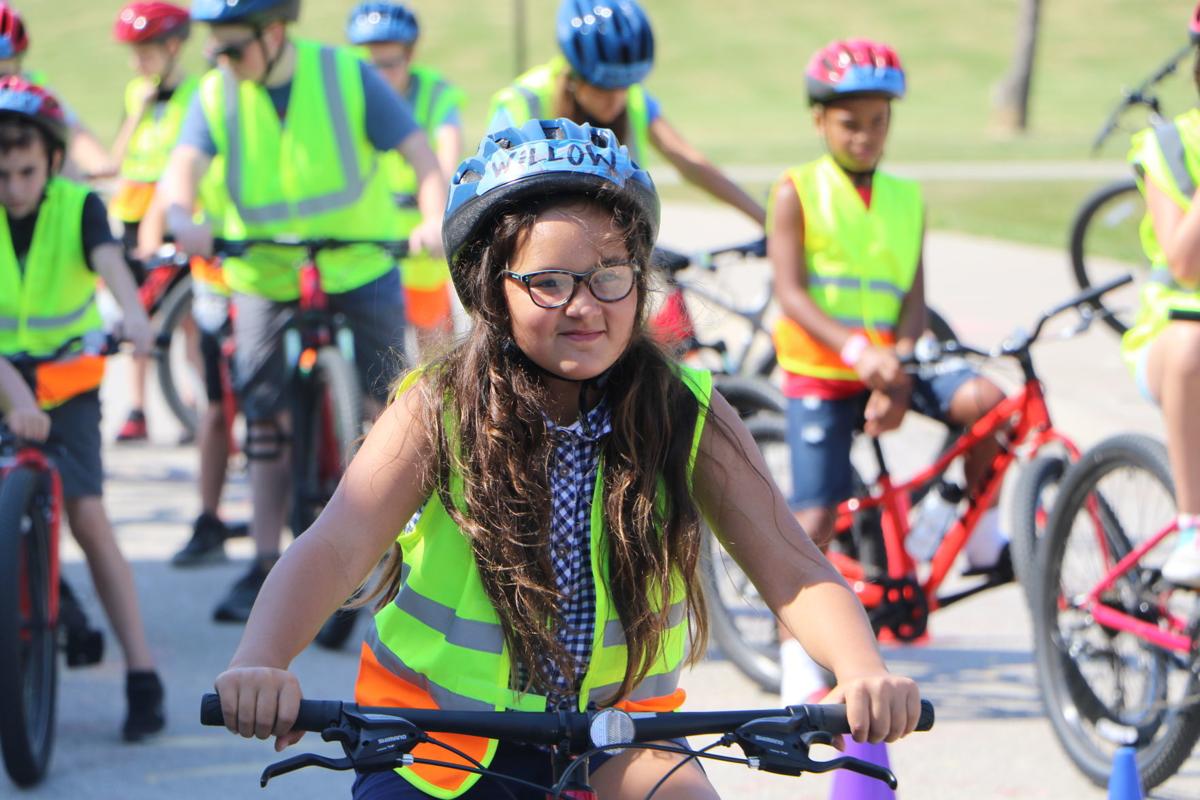 Helmets and hand signals were all the craze in Owasso this week.
A small group of local children got an opportunity to take part in Bike Club's Skills Camp at the Owasso Family YMCA, June 15-18.
Bike Club, a Tulsa-based afterschool program that teaches bike-riding skills and safety to students ages nine to 12, expanded its programming to include Owasso for the first time this year.
During the camp, instructors led the group through various exercises on how to start, stop, balance and steer their bicycles safely. They also practiced drills on shifting gears, avoiding obstacles and rules of the road.
Jason Whorton, executive director of Bike Club, said he wanted to bring the hands-on training to the Owasso Y as part of its summer camp activities to give kids an outlet to enjoy the outdoors while getting good exercise, particularly while social distancing during the COVID-19 pandemic.
"Hosting Bike Club Skills Camps is one way that we can reconnect with students," Whorton said. "There are more bicycles on area pathways than ever, which is another reason why it's important to teach them how to be safe and responsible operators."
After completing the four-day course, 18 young participants were able to take home a free bike helmet, a 20-ounce water bottle and a Bike Club Skills Camp certificate of completion.
Kyra Hallmark, director of summer day camps at the Owasso Y, said she was grateful that Bike Club chose her location as one of the sites to host its training this year.
"It's been really great, because especially (with) everything going on in the pandemic, kids have been at home a lot," Hallmark said, "and just being able to give them a day camp … where they get to get out and be active during this time is a really awesome thing."
Be the first to know
Get local news delivered to your inbox!