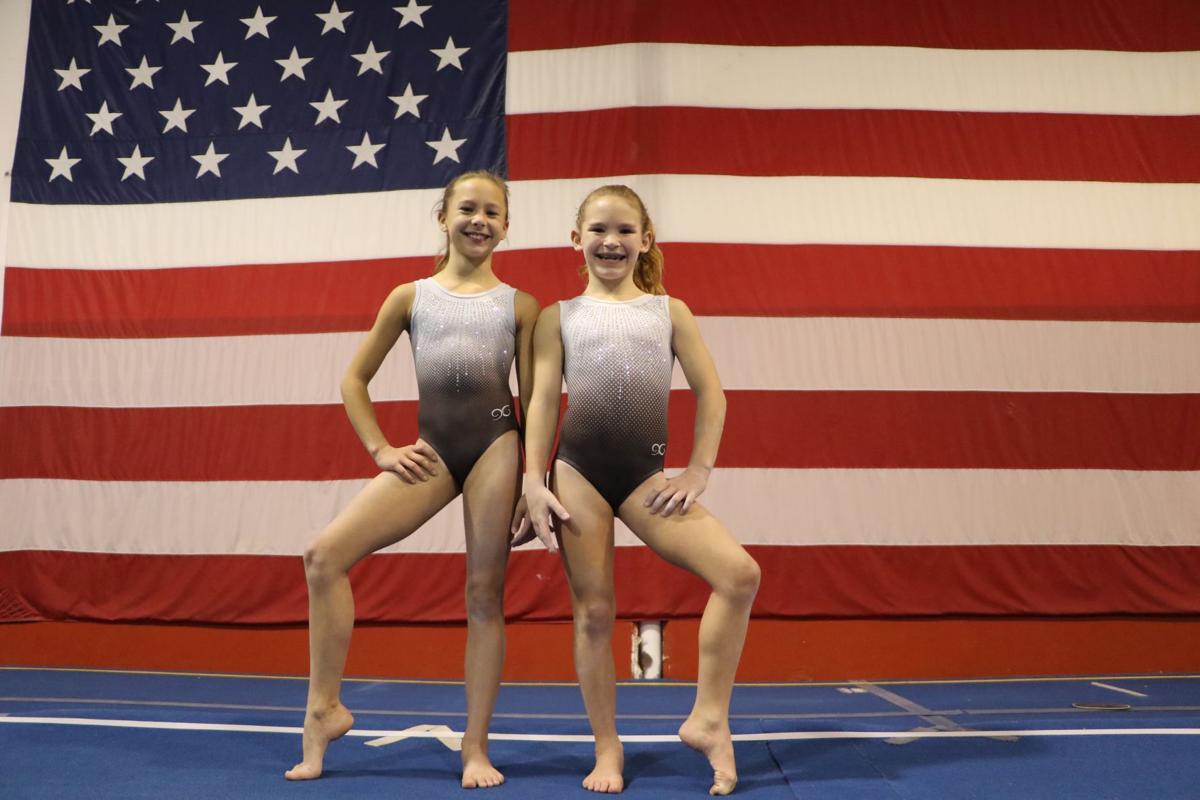 Two of the biggest trampolines in town can be found on the south side of Owasso at Elite Xtreme Gymnastics and Tumbling, a place as exciting as its name.
Gymnastic training has been offered in the gym at 302 E. Fifth in Owasso for about a decade, but Danielle Pennington's goals for the place began taking shape when she came into ownership in July.
She started by rearranging the furniture – tumbling mats, trampolines, balances beams, pommel horses – to make room for new classes and teams.
Cheerleading is climbing back into popularity, and Pennington's Elite Xtreme gym offers classes starting with the youngest children interested. There's also a pre-school gymnastics class starting at age 3, as well as four other teams, from compulsory to optional levels.
Titus Massey, cheer coach at Rogers State University, is Elite's tumbling coach. He, a few of the RSU cheerleaders, and gym coach Jamie Boatwright instruct, making this a diverse gym.
As competition is the name of the game in gymnastics, competing to win requires deep, deep commitment.
"These girls practice about six days a week," Pennington said. "They leave school early to come here by 3'clock. It's their whole life – go to school, then gymnastics."
In late autumn, three girls from the gym competed in a regional qualifier in Stillwater, which they hoped would get them into the National Judges Cup, held in Portland, Oregon.
The Judges Cup is unique in several ways, including the fact that participants do not compete in age groups. Two of the three girls from Elite Xtreme qualified. Macy Pennington, 10, and Payton Seal, 9, advanced from a group of about 30 gymnasts to represent Oklahoma in the Judges Cup.
It was their first time to compete as Level 7 gymnasts and the first event of the competitive season.
Needless to say, the girls were excited when they learned they would advance.
"I went to my room and started jumping," Macy Pennington said.
The Judges Cup was held Saturday, Jan. 6. The event serves as a fundraiser for the National Association of Women's Gymnastics Judges, and it lays claim as the only traveling invitational in the country.
When the girls return to their gym in Owasso, they will bound into yoga and dance classes and their tumbling mats and spring boards.
Yoga is fairly new at Elite. So are the dancing classes. So far, they're a hit. Cheer and tumbling and gymnastics tend to consume all of a child's time – they're not small hobbies. Because of that, Danielle Pennington likes to break up the workmanlike feel in the gym and make it about more than just chasing results.
"My main thing was to make sure the girls were having fun and learning quality skills," Pennington said. "But they spend so much of their time here, I wanted to make sure this place didn't feel like work for them, they need to be able to have fun here."
The newest class is maybe the most surprising offering at Elite – ninjas. Think game show, not Samurai.
Pennington fielded a lot of interest in people who wanted to try the obstacles they saw on television shows such as American Ninja Warrior, for example, and it fit nicely with her vision for the gym.
Massey also conducts those classes.
They gym is also open for booking parties or group celebrations. More information can be found online at owassoelite.com or by phone, 918-274-6600.
Follow me on Twitter @CFavalora