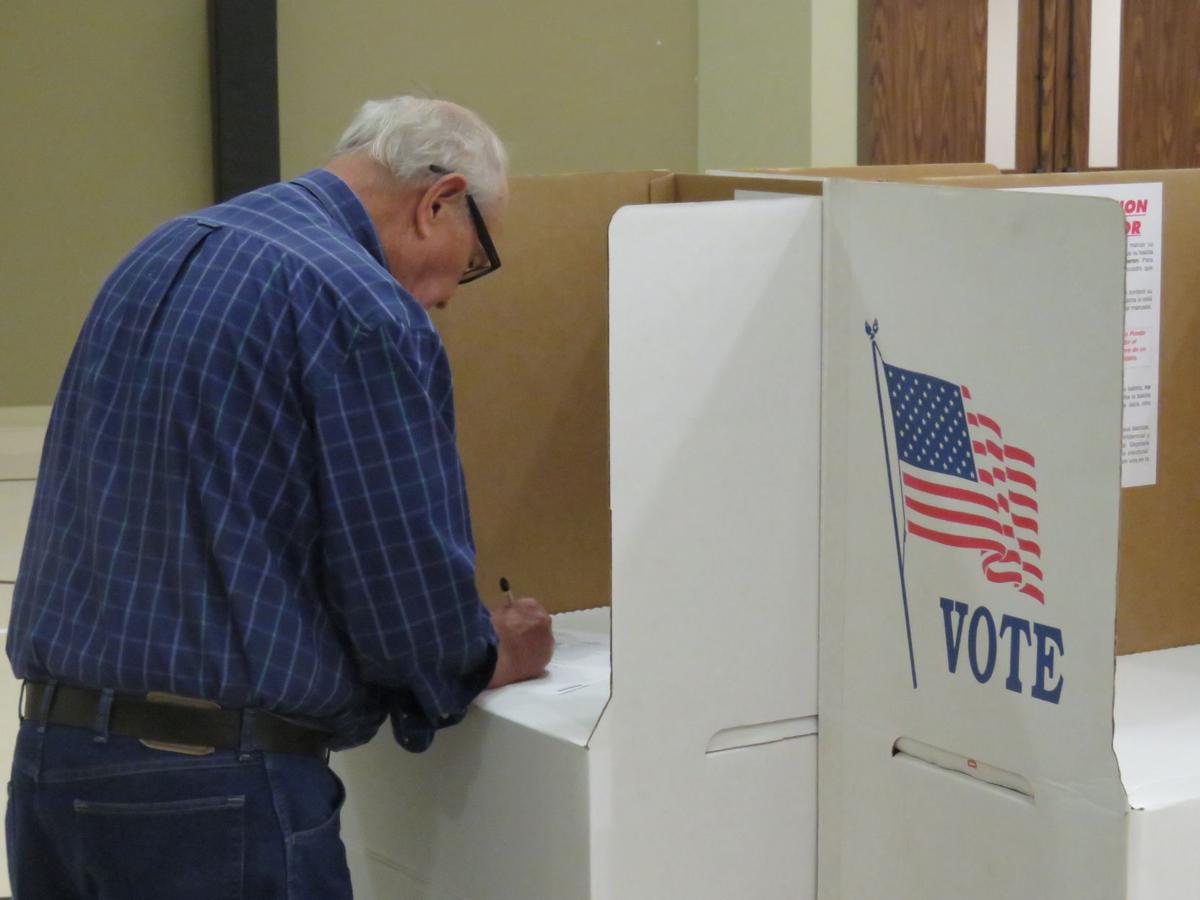 Owasso voters turned up at the polls Tuesday, Oct. 10 to pass the school district's historic $57 million bond issue by an overwhelming margin.
In unofficial results, Proposition No. 1 passed with 1,548 votes for and 474 against. The measure is the largest bond issue in Owasso Public Schools history, covering 13 areas of installations and improvements throughout the district.
Proposition No. 2 on the ballot, which covered $2 million for transportation needs, passed 1,572 to 446.
"We are grateful for the great turnout and the strong support as indicated by today's vote," said OPS Superintendent Dr. Clark Ogilvie.
The bond approval will pave the way for building a new elementary school, constructing three new tornado shelters and making critical upgrades to campus facilities, to name a few.
Leading the agenda at $23.5 million is Morrow Elementary, the district's ninth elementary school, planned to be built with an F-5 safe gym near U.S. 169 and 116th St. N.
Ogilvie said OPS is rapidly approaching its student capacity, and the need to accommodate this ongoing growth served as a strong incentive to include Morrow as the primary item on the measure.
"The district's student capacity with the existing buildings is 10,400 students; this year, we're just under 9,800," he said. "If Morrow Elementary is built with this bond issue, we immediately gain 700 seats."
The second largest item is the $8.7 million High School West Science Wing with another F-5 safe gym, which, if built, will also help increase student capacity by adding 10 classrooms, or 250 seats, to the district.
The other F-5 safe gym is set to be constructed at Smith Elementary, with a price tag of $3.3 million.
Now passed, the bond issue will also allow OPS to install new athletic turf at the High School for a total of $5.45 million, which Ogilvie said will replace outdated material, but more so ensure the safety of students.
"On these turfs – for example, on the football field, which is going on nine years, and on the indoor turf, that turf is 15 years old – it gets really slick," Ogilvie said. "When this turf gets slick, your injuries go up, so you have to replace it."
Other big-ticket items include the $4.71 million renovation and expansion of OPS's Administrative Center, technology upgrades coming in at $3 million, and a $2 million item for transportation needs.
Ogilvie said bond issues like this cannot, by law, be used to increase teacher pay or provide raises, as this is met by the district's general fund.
"Our success has been these bond issues because this takes the pressure off our general fund," he said, "and when you don't have to use the general fund to buy textbooks or technology or buses, then you can use that money to pay teacher salaries."
The new bond issue has the potential to raise residents' ad valorem taxes, taking their millage rate from 25 to 27 mills, with a mill representing one tenth of one penny.
However, Ogilvie said with Owasso's ad valorem standing at around 5 to 6 percent per year, there's also a potential of no tax increase with the city's continued growth.
"Let's say you had a $150,000 home in Owasso," he said. "If I increase the millage by two mills … you would see an increase of about $32 a year, if there were no ad valorem growth."
Ogilvie said OPS has passed every bond issue over the last 12 years. The district's passage rate has averaged over 70 percent and reached its peak of 84 percent with the approval of its $23 million bond issue in 2015.
"The last decade's bond elections combined with today's election reflects over $200 million invested in the students of Owasso Public Schools," he said.
Be the first to know
Get local news delivered to your inbox!