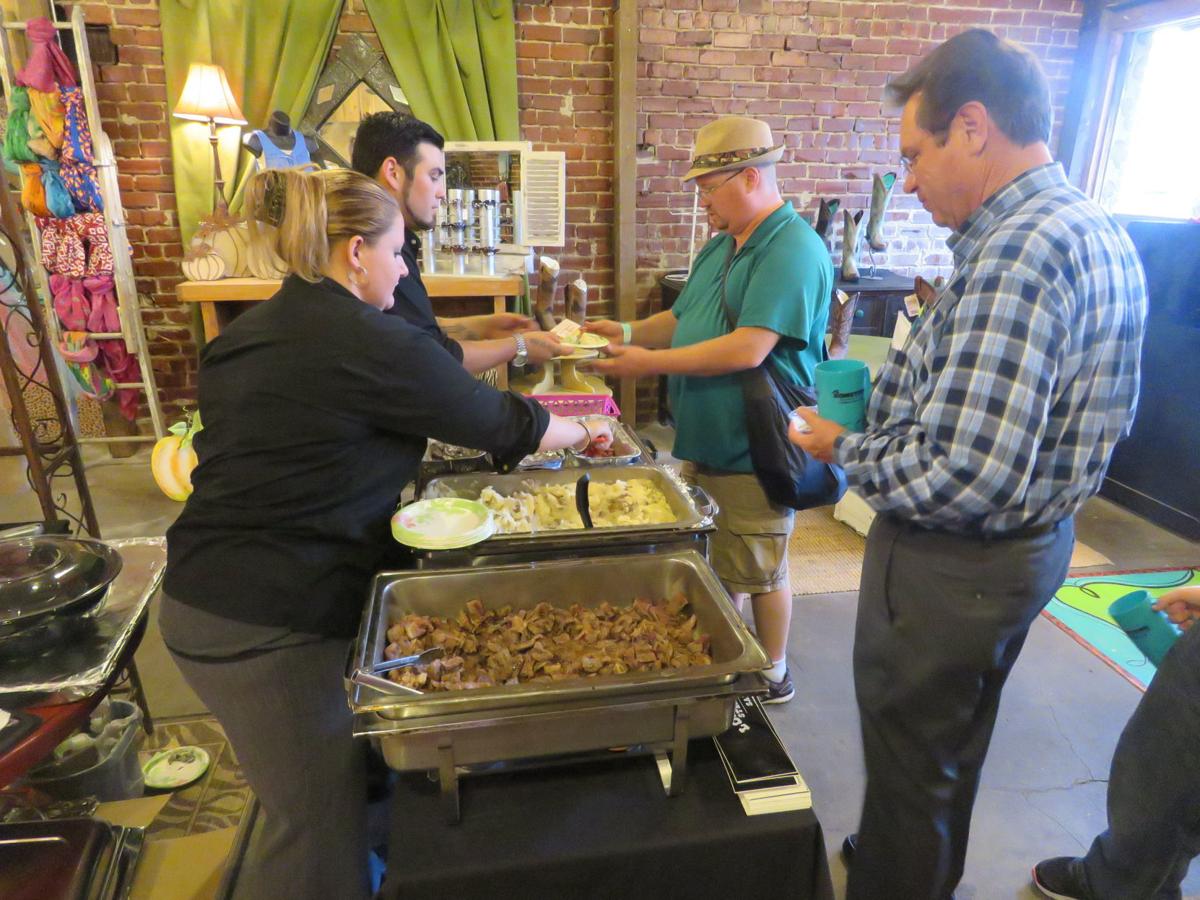 A plateful of simple foodstuff is all that's needed to bring locals together for a night on the town.
And Collinsville Downtown Inc. (CDI) has received statewide recognition for doing just that.
The organization, a local nonprofit promoting the renovation and preservation of the city's business district, has been honored by the Oklahoma Main Street Center for its annual Taste of Collinsville event.
CDI's Taste of Collinsville was named a winner in the category of "Premier Special Event Under 1,000 Attendees" during the 29th annual Main Street Awards Banquet on Tuesday, May 8.
Held every September, the Taste of Collinsville gives residents an opportunity to stroll the sidewalks of historic Main Street and sample different types of food inside the town's various storefronts.
"It gets people that haven't necessarily eaten at that particular restaurant a chance to taste their food," said Kimberly Miller, CDI program manager, in a previous story. "It also gives (those) people a chance to go into a business they might never have been in before and see if they have some things they like."
Now in its 17th year, the Taste of Collinsville hosts local vendors such as The Cake Lady, Baja Jacks, Doug's Grill, Karen's Country Kitchen and El Jalapeno Grill. Other major chains include Chili's, Olive Garden, Charlie's Chicken and Hideaway Pizza.
Each award on Tuesday fell under one of four points in the Main Street Approach: Organization, Promotion, Design and Economic Vitality. CDI placed in the Promotion category.
Collinsville was also named a finalist in the "Premier Special Event Over 1,000 Attendees" for its annual Hogs 'N' Hot Rods event, but came in behind Claremore's Food Truck Thursday, which took the final win.
CDI also vied for the title of 2018 Outstanding Main Street Program of the Year, going up against Altus, Cherokee, Claremore, Enid, Newkirk, Okmulgee, Ponca City, Sapulpa, Stockyards City and Tulsa Route 66, with Ponca City placing first.