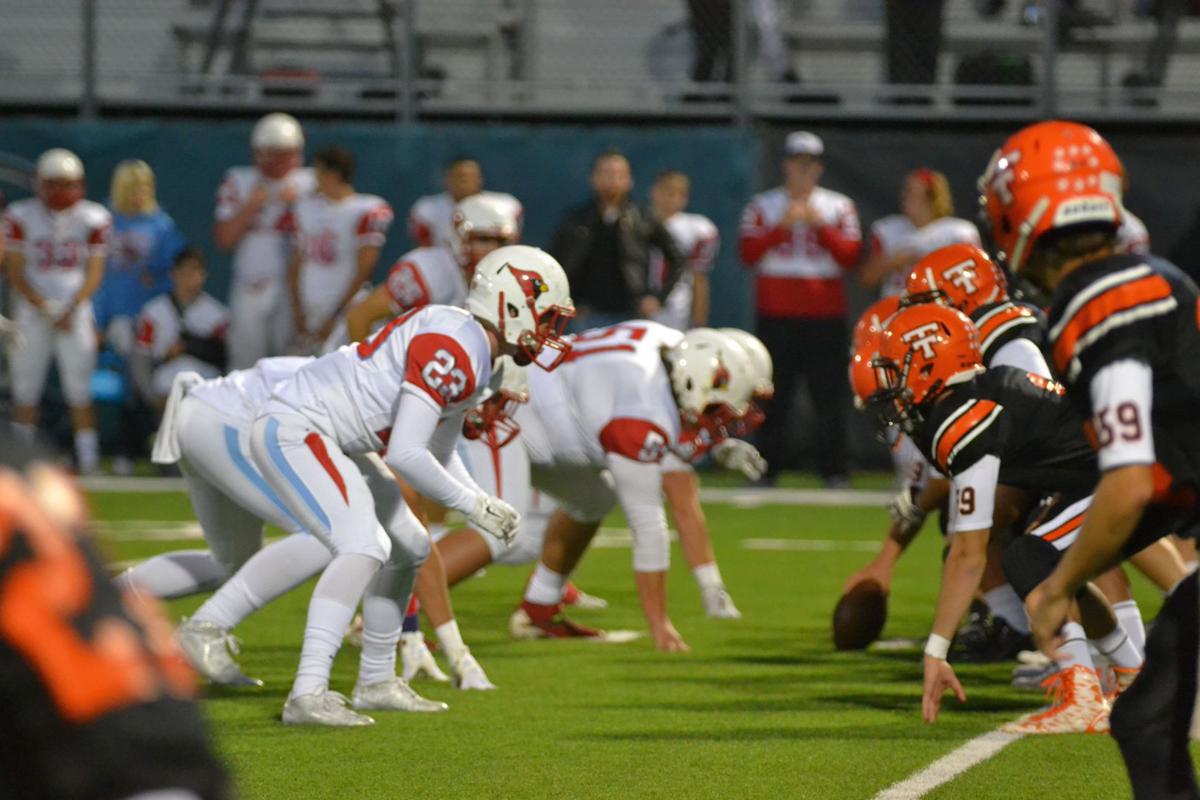 TAHLEQUAH — Collinsville stole a homecoming victory from Doc Wadley Stadium when it was badly needed a year ago, but this time they'll face a Tahlequah team more familiar with its mission.
In 2015, the Tigers reached an historically significant eight-win season. This time around, they're in search of more than mementos. The Tigers are 2-2 overall and 1-0 in district 5A-4 after beating Skiatook 22-6 Friday night.
They scored on the first three drives, assisted on the opener by a long kickoff return from Strauss Springwater.
Junior quarterback Cayden Aldridge is in his first season leading the Tigers, and he tallied another rushing touchdown against Skiatook. As primarily a running threat, Aldridge was 6-of-7 passing for 67 yards in the game, and the Tigers did not score in the second half.
In some ways, Collinsville (2-2, 0-1) has seen this all before. It's homecoming in Doc Wadley Stadium, again, and the Cardinals are two steps shy of where they expected to be, again. That was part of Jones' message to his team after the loss to Bishop Kelley.
"We've just gotta keep grinding and fixing mistakes we have," he told the Reporter. "I've gotta get it in these kids heads that it's not the end of the world, it's not about where we're at now, it's about where we finish. We were in a very similar situation last year."
In 2015, Collinsville started the season 1-3 before a game at Tahlequah. The Cards won there and the next week against Grove but suffered another avoidable loss to Edison.
They needed a reboot then, and the good news is that doesn't look necessary this time around.
Collinsville already has an offensive identity, already has an established passing game, and it already knows what it can expect out of its offensive line. Bishop Kelley brought out the worst in those facets, though.
"Offensively, running the ball, you can look at it two different ways," Jones said. "we didn't play very well, but they're a big part of the reason we didn't play very well. They won the line on both sides of the ball last night."
Follow me on Twitter @CFavalora