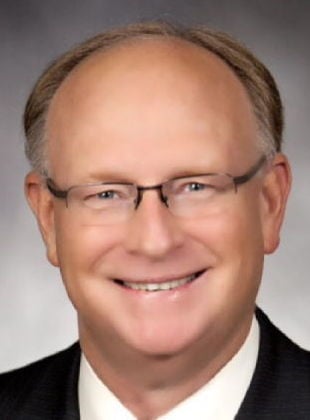 WPX Energy Inc. is acquiring 26,000 additional acres of oil play in the San Juan Basin while also selling all of its remaining mature coal bed methane holdings in the Powder River Basin, the Tulsa-based oil and gas producer announced Monday afternoon.
WPX reported that the separate transactions are part of a focus on margin improvements. WPX is selling the Powder River holdings for $155 million in cash while increasing its San Juan oil position.
"We're moving quickly to build scale and create additional shareholder value," WPX CEO Rick Muncrief said in a statement. "These transactions largely offset and demonstrate our commitment to deploy capital where we can generate the highest returns."
The company's release did not mention the buyer on the Powder River Basin deal nor the sellers or dollar figures for the multiple deals in the San Juan's Gallup oil play. The Powder River positions are in the Wyoming while the San Juan Gallup oil play is in New Mexico.
WPX estimated that it now has 74,600 net acres and close to 426 gross drillable locations for oil in the latter area. The Tulsa firm will add a third rig and possibly a fourth next year in the San Juan region.
The Powder River Basin reserves totaled 222 billion cubic feet equivalent in natural gas at the mid-year point, according to the report. Last year's production totaled approximately 14 percent of WPX's overall production, and generated 5 percent of adjusted raw earnings results for 2013.
WPX has not actively drilled in the Powder River Basin since 2011. Muncrief presumably will discuss the transactions Tuesday when he speaks at the Enercom Oil and Gas Conference in Denver.
The company, once the exploration and production wing of Williams Cos. Inc. before a 2011 spinoff, has been seeking ways to improve cash flow and results even before founding CEO Ralph Hill's departure went public in late 2013. The assets sales and acquisitions are part of a plan to rebalance the production portfolio toward more oil and less natural gas.
WPX reported a $135 million net loss for the second quarter. Low natural gas prices have impacted the company's bottom line, forcing a $1.4 billion writedown on the carrying value of those assets last year.