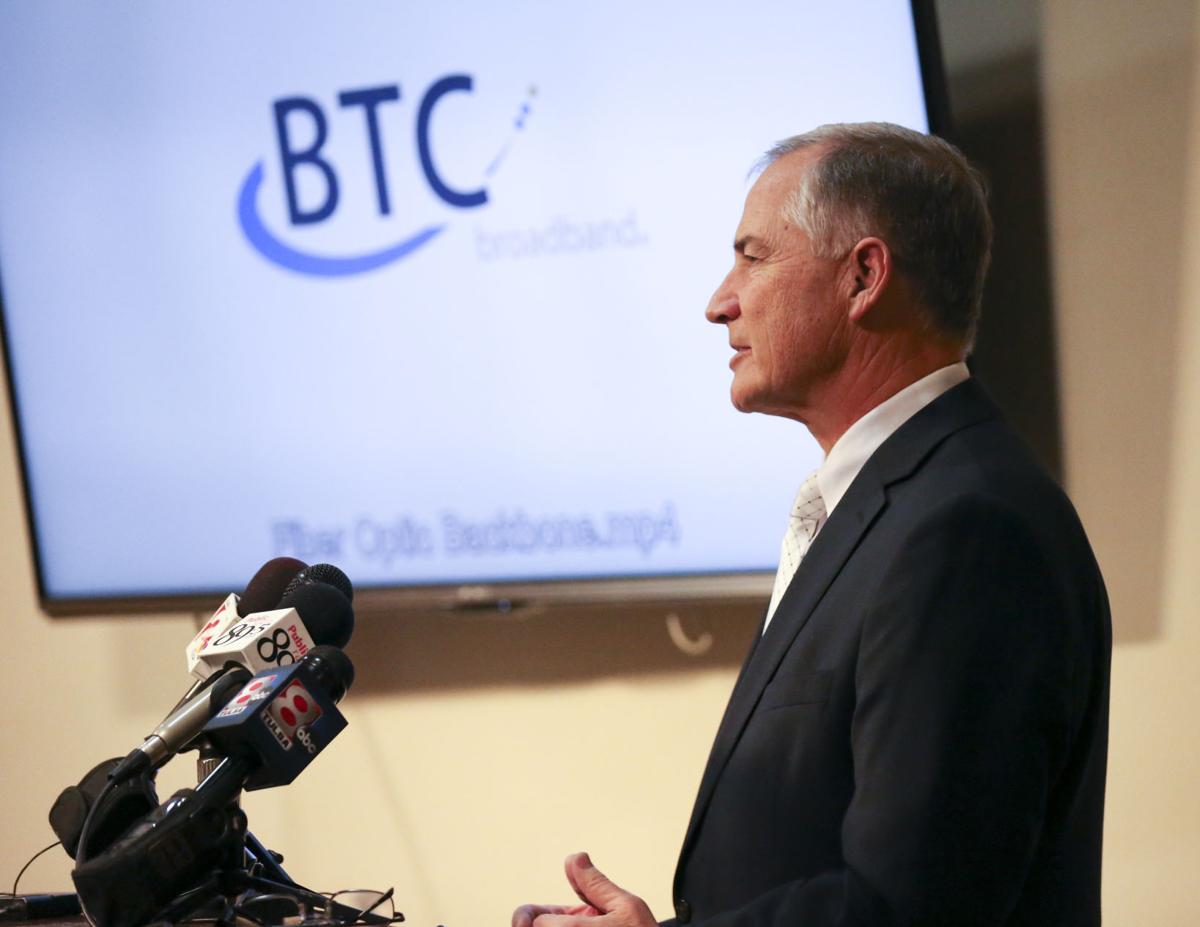 BIXBY — Officials with Bixby-based BTC Broadband announced the company's support for net neutrality this week along with plans to offer residential fiber customers symmetrical upload and download speeds.
BTC president Scott Floyd spoke of his support for net neutrality, which was voted down in December by members of the Federal Communications Commission with a 3-2 vote. The move allows internet service providers to slow or block websites and apps as they see fit or to charge customers more for faster speeds.
The broadband industry has promised that the internet experience for the public isn't going to change. But its companies lobbied hard to overturn the rules, contending they are too heavy-handed and are discouraging investment in broadband networks.
"BTC Broadband supports open and equal access to any content of the consumer's choosing, provided all activity is legal," Floyd said in a statement. "Our business model is influenced by free market principles.
"Consumers are demanding greater amounts of usage at faster speeds, and streaming preferred content over a robust Internet connection is a viable and rapidly growing option over cable. Savvy consumers will not respond well to service providers who favor certain content or engage in paid prioritization of content."
BTC, which also said it has eliminated bandwidth-usage charges, is also offering symmetrical upload and download speeds on all of its residential fiber internet plans.
Customers with Gigabit, which offers internet speeds up to 40 times faster than basic broadband, will get the same speeds either downloading or uploading data, the company said.
"We believe this is a game-changer for area residents," BTC Broadband COO Scott Lowry said. "Customers are really beginning to take control of their entertainment options by cutting the cord and streaming content. They can still enjoy live TV, sporting events and movies, but all that bandwidth adds up fast. Lifting data caps ensures our customers never have to worry about overage charges or throttled speeds."
In business for over 100 years, BTC Broadband is a fiber-based broadband communications company and was the first to offer residential Gigabit service to the Bixby area. It says it has the largest fiber-to-the-home footprint in the state.
The Associated Press contributed to this report.