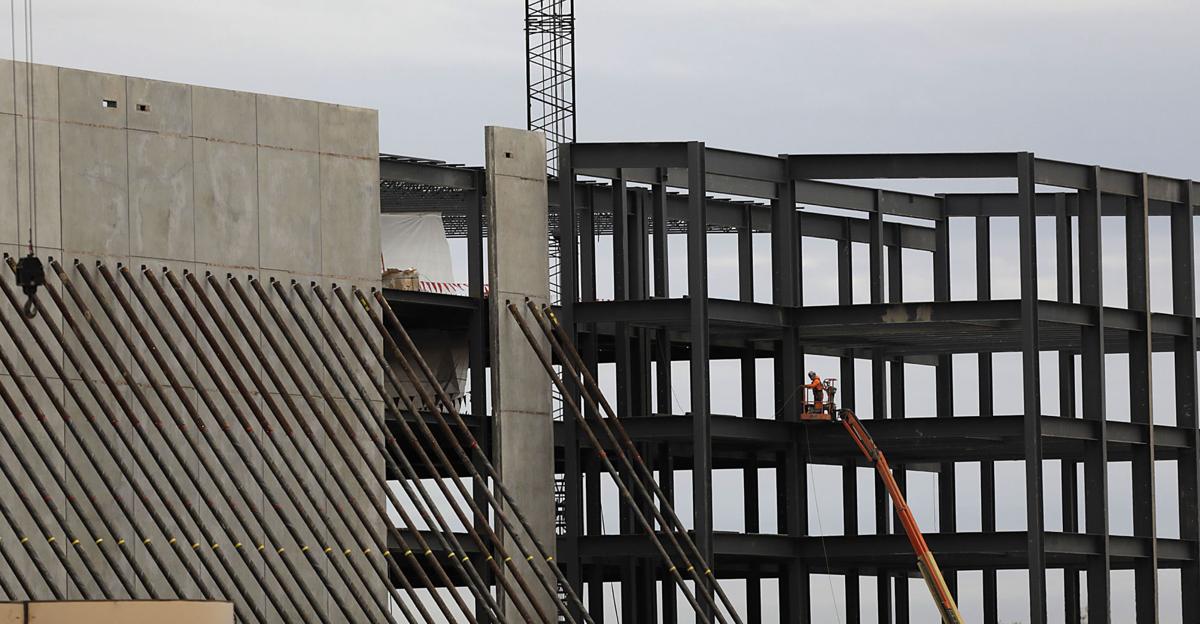 A Tulsa Regional Chamber-led economic development plan recently surpassed its goal of generating $1.1 billion of new capital investment in northeastern Oklahoma between 2016 and 2020.
Tulsa's Future, a regional economic development partnership of public and private investors, has more than $1.107 billion in capital investment projects under way in the region.
"When we devised our five-year goals, we certainly considered $1.1 billion in capital investment an ambitious mark to hit," Brien Thorstenberg, senior vice president of economic development for the chamber, said in a statement.
"Our partners throughout the region, which include municipalities, counties, tribes, educational institutions and workforce development organizations, have really embraced the collaborative foundation of Tulsa's Future," he said. "Their efforts and commitment to regional prosperity have exceeded our expectations and allowed for this incredible amount of capital investment in such a short period of time."
Major economic development projects announced in 2018 include Sofidel Group's $360 million facility in Inola, with 300 jobs; Amazon's $130 million fulfillment center near the Tulsa International Airport, with 1,500 jobs; Whirlpool's $55 million expansion, which will add 150 jobs; Spirit AeroSystems' planned $80 million expansion, which will create 250 new jobs; and phase two of Greenheck Group's $100 million Tulsa manufacturing campus, which will add more than 600 new jobs.
Through Tulsa's Future, the chamber provided direct support in 2018 for the creation of 5,089 new jobs, which includes 2,045 new jobs with salaries greater than $50,000 and 3,044 new jobs with salaries less than $50,000.
"We only track direct, primary jobs at companies in our region with which we have actively worked," Thorstenberg said. "The Tulsa's Future partnership focuses on supporting new primary jobs, which in turn create other jobs in our economy. Every engineer or manufacturing employee we help bring to Tulsa then supports more secondary jobs, such as cashiers, restaurant workers and others that thrive on a growing economy."
Now in its third phase, Tulsa's Future has supported the creation of 66,640 new jobs in the Tulsa region since its inception in 2005.
Since the third phase of Tulsa's Future began in 2016, the Chamber has supported the creation of 13,773 new jobs.
"We had a tremendous, record-breaking year with more than $823 million in capital investment announced," Thorstenberg said. "Sofidel's announcement in Inola earlier this year got us off to a terrific start.
"We've had the opportunity to work on significant projects all year, and my entire economic development team is really proud to be a part of it. Our entire region should be excited about the economic growth and stability that comes with new investment and job creation."
Tulsa Regional Chamber President and CEO Mike Neal applauded the record-breaking year and the extraordinary collaboration that made it possible, particularly from the Governor's Office.
"Gov. Mary Fallin played an exceptionally active role during her years in office to recruit new companies and help retain and expand existing regional employers, and that was certainly the case in 2018," Neal said in a statement.
"We also praise Oklahoma Secretary of Commerce and Tourism Deby Snodgrass and her entire team who work every single project, along with Chamber staff and our regional partners."
Neal commended Tulsa Mayor G.T. Bynum and Kian Kamas, chief of economic development for the city of Tulsa, for their active engagement with many projects, as well as his economic development team, Cherokee Nation Principal Chief Bill John Baker, and other tribal and regional partners who represented northeastern Oklahoma.
Rhett Morgan
918-581-8395
Twitter: @RhettMorganTW