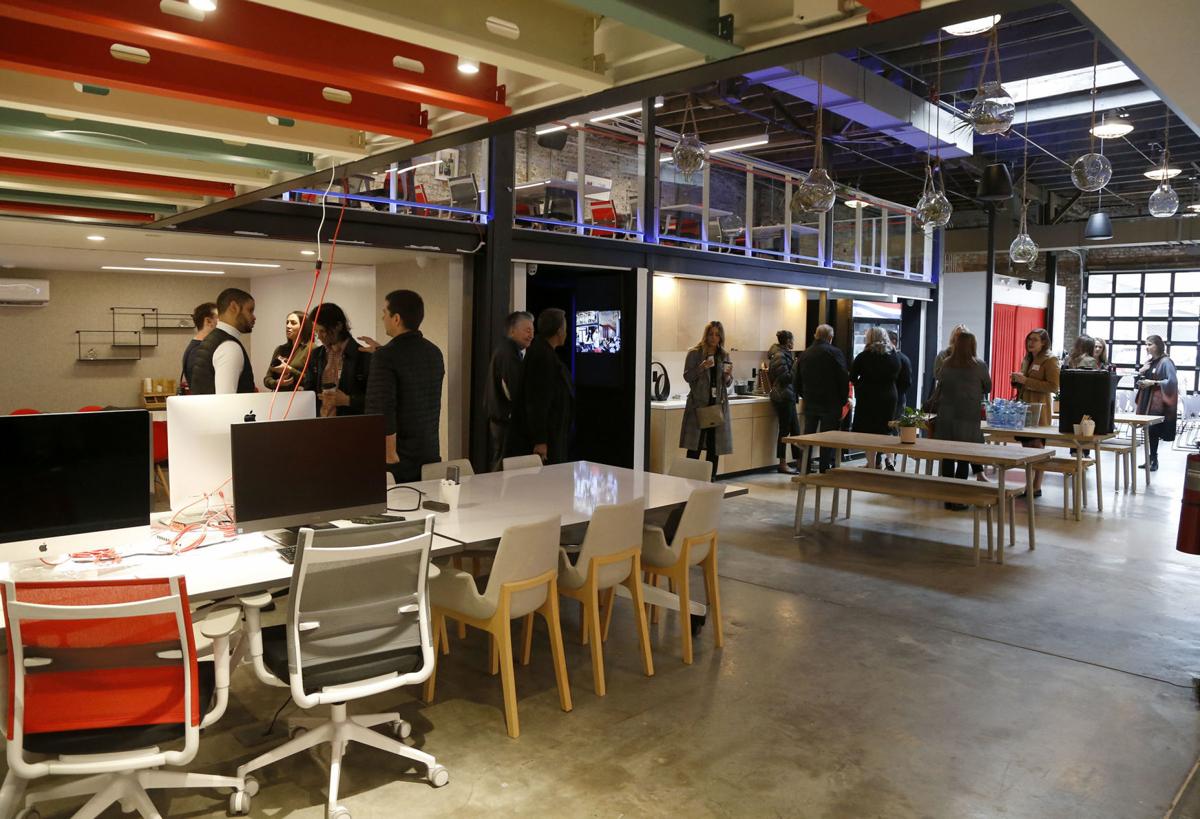 Tulsa has been listed as an "up-and-coming" North American tech-talent market, according to national commercial real estate services company CBRE.
Tulsa joined Oklahoma City on CBRE's Scoring Tech Talent Report, which rates 75 U.S. and Canadian markets according to their ability to attract and expand technology talent.
Twenty-five up-and-coming markets are separate from the 50 larger tech markets CBRE lists. In the secondary group, Tulsa ranked 15th overall, with its tech labor force growing by 34% to about 13,040 employees in a recent five-year period.
Tech salaries in Tulsa also have steadily increased, with total wage growth rising by 12% over that same span, according to the report.
Ranked No. 17 on the up-and-coming list, Oklahoma City saw its tech talent labor force grow 7% over five years to a total of 19,540 employees. Tech wages have increased by 13% since 2014.
The up-and-coming markets were ranked by a narrower set of criteria than the top 50, including tech talent supply, wages, tech-talent concentration, recent tech talent growth rates and outlook.
The report outlines how tech-talent jobs are positioned to weather COVID-19 and related shutdowns and the ensuing recession because, more than ever, companies across all industries need the technical skills that this talent base offers. Many tech products and services such as streaming, remote communications and social media now are in higher demand to support remote work and social distancing.
Historically, tech employment has shown that it can withstand economic shocks. In the 2008-10 recession, tech-talent employment declined by 0.5 percent while overall U.S. employment registered a 5.5 percent drop.
"We expect that most tech-talent markets and professions will thrive after the pandemic subsides, and many that facilitate remote work, e-commerce, social media and streaming services may have even greater growth opportunities accelerated by the COVID-19 disruption," said Colin Yasukochi, executive director of CBRE's Tech Insights Center. "Markets that have strong innovation infrastructure — leading universities and high concentrations of tech jobs — will lead the next growth cycle."
As for employment growth in the secondary markets, Tulsa had the fifth highest total, trailing the Waterloo region of Ontario, Canada; Tucson, Arizona; Las Vegas; and Boise, Idaho.
Tech wages averaged $77,701 in Tulsa last year and $80,863 in Oklahoma City, increasing 12% and 13.8%, respectively, since 2013.
The narrower category of software developers posted larger salary increases overall over a five-year period, with developers averaging $83,371 in Tulsa last year (13.8% increase) and $86,601 in Oklahoma City (14.6% increase).
Consistent with the results of the CBRE report, Tulsa has had several positive developments on its tech front over the past year.
Over the winter, Holberton, a tuition-deferred software engineering school, held its grand opening in the city.
In June, it was announced that the George Kaiser Family Foundation was earmarking $50 million over multiple years toward making the city of Tulsa a technology hub.
The announcement coincided with the release of a GKFF-backed Tulsa Innovation Labs report that identifies the city's five most promising technology clusters: virtual health, energy tech, drones, cyber and analytics.
The $50 million sum is derived from several ongoing commitments — such as Tulsa Remote — and other long-term initiatives centered on workforce, education and talent recruitment and development, a GKFF official said.
---
Rhett Morgan 918-581-8395
Twitter: @RhettMorganTW