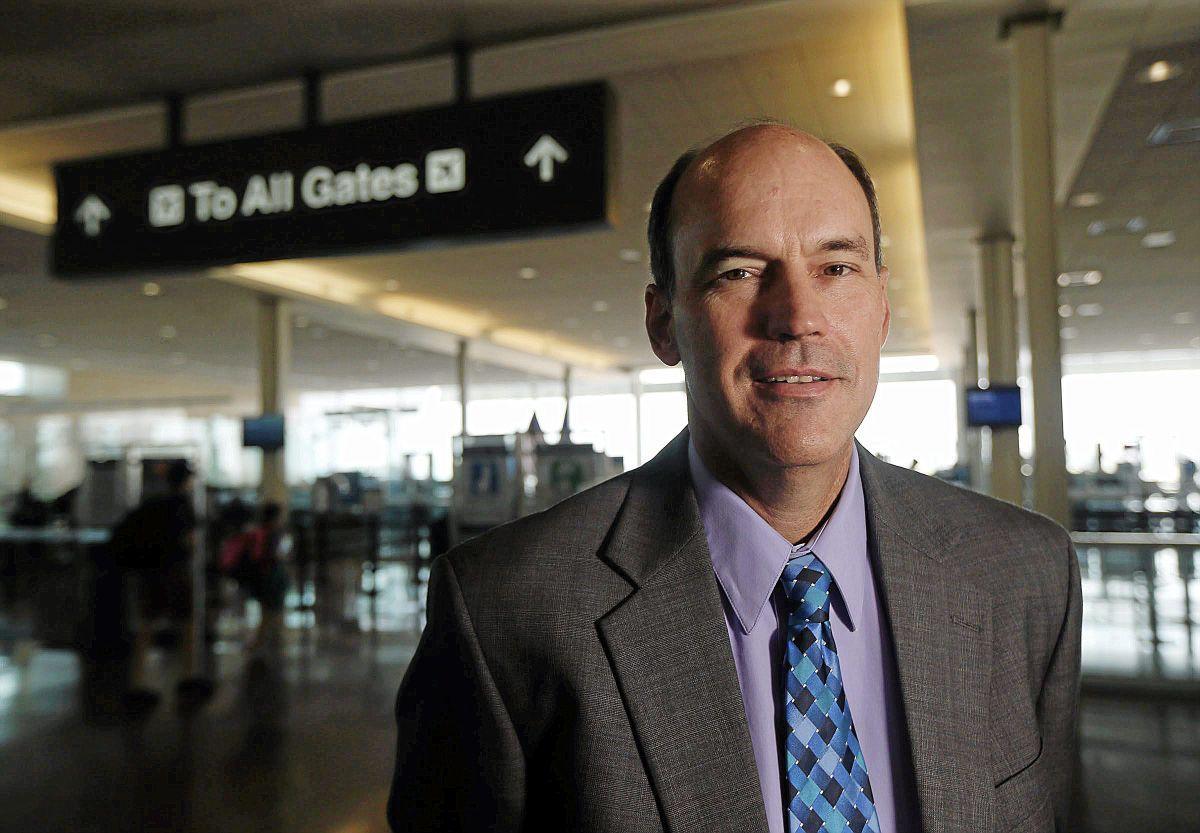 Jeff Mulder, the director overseeing Tulsa International Airport and R.L. Jones Jr. Airport, has resigned.
Mulder submitted his resignation on Friday to the Tulsa Airports Improvement Trust Board effective Dec. 31, according to a Tulsa International Airport statement. The resignation is contingent on Mulder being offered the post of director of two airports in Fort Myers, Florida.
The trust named Alexis Higgins, deputy airports director of marketing and community relations, as interim director beginning Jan. 1 and will initiate a search for a new director.
Mulder's successor will receive an annual salary of more than $150,000, and the trust will probably concentrate on a deputy director at an airport similar in size to Tulsa or larger, Mulder said.
Mulder became Tulsa's Airports Director in May 2005 and led numerous projects, including the opening of the airport's centralized security checkpoint and the creation of a multijurisdictional TIF district, the first in the state of Oklahoma.
He also recently completed a one-year term as chairman of the American Association of Airport Executives, composed of 5,100 members who represent 850 airports and 500 corporations.
"The value of his experience is immeasurable," said Tulsa Mayor Dewey Bartlett Jr. "Jeff served in an advisory capacity on several big financial issues we faced during the national recession, and then began to lead the airport into a new era. We will be hard pressed to find another director of his caliber, but we wish Jeff the best in his new position."
Other major airport projects under Mulder were reconstructing the two passenger concourses, reconstructing the mail runway with minimal airline traffic disruption, completing the 10-year, $84 million noise mitigation project, transitioning TIA and Jones-Riverside Airport from a city department to an independent agency and obtaining support from rental car operators to finance a $24 million third-level to the parking garage, which could be complete by the time he leaves.
"Jeff was a strategic leader who initiated several creative solutions to maximize airport resources and growth opportunities," trust chairman Jeff Stava said. "We appreciate his commitment to serving our community and wish him the best as he moves forward in his new role."
The Fort Myers airports have about 8 million passengers each year compared with about 1.3 million at Tulsa in recent years.
Mulder is the eighth person to head Tulsa's airports since 1928. He had been directer of the Outagamie County Regional Airport in Appleton, Wisconsin, before coming to Tulsa. A native of Michigan, he had previously served in various positions in New Orleans, Evansville, Indiana, and Milwaukee.
Higgins has been with the airport for 16 years and is also active with the American Association of Airport Executives.
Casey Smith contributed to this report.
Casey Smith of the Tulsa World contributed to this report.
The business news you need
With a weekly newsletter looking back at local history.