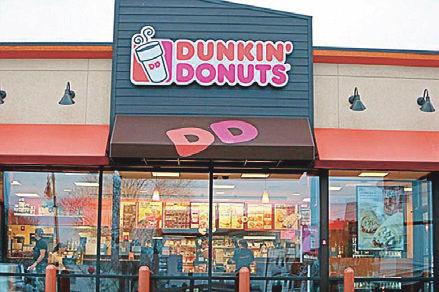 ---
Starting in 2017, popular quick-serve restaurant chain Dunkin' Donuts plans to open 10 Tulsa locations, according to a company news release.
The company signed a development agreement with a new franchise group, Hyde Park Ventures. The group also plans to add four stores in northwest Arkansas.
"We are thrilled to expand the brand's presence in Oklahoma and Arkansas and play an important role in the daily lives of people who live, work and visit these states," said Greg Vasey, managing partner at Hyde Park Ventures. "We have a passion and loyalty for the Dunkin' Donuts brand and look forward to opening our restaurants in the years to come."
Hyde Park Ventures operates quick-serve restaurant franchises in Massachusetts and Vermont, according to the news release.
Ten might seem like a lot of locations in Tulsa, but it's a number that's been out there before. In 2012, the company said Tulsa could support about 10 restaurants and that it planned to open those stores over five to six years.
Now, five years later, it seems like the stores on the way.
"Over time, we can certainly exceed that number, but our first wave, if you will, would be to secure commitment to open ten stores that would probably open over the next five to six years, depending on some of the nuances that we would work out," Grant Benson, vice president of global franchising and business development for Dunkin' Brands, told the World in 2012.
In a news release Wednesday, Benson said, "We are thrilled Greg and Jody have joined the Arkansas and Oklahoma markets and know these new Dunkin' Donuts restaurants they are developing will satisfy a growing consumer demand in the communities they'll serve."
Dunkin' Donuts locations would present a substantial challenge for existing retailers. Daylight Donuts, QuikTrip, Kum & Go and Krispy Kreme offer menu options similar to Dunkin' Donuts.
It would be more competition for McDonald's, too. Tulsa, partly because of its market demographics, has been a testing ground for the company's all-day breakfast roll-out.
Samuel Hardiman 918-581-8466