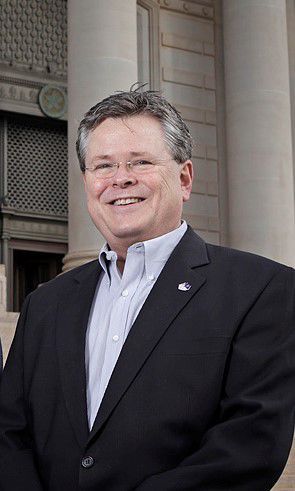 Drillinginfo Inc., an Austin, Texas-based energy industry software as a service and data analytics company, announced this week that it will purchase Oil-Law Records Corp.
Oklahoma City-based Oil-Law Records compiles, analyzes and abstracts state-level oil and gas filings and distributes that information to thousands of end users.
"The pairing of these two highly complementary systems clearly demonstrates that the sum is greater than its parts," said J. Brad McPherson, CEO of Oil-Law Records Corp.
The two companies have worked together for more than 10 years, and the acquisition will allow Oil-Law Records' data to be provided to customers through Drillinginfo's technology.
"There is nobody better than Drillinginfo in creating customer experience in terms of visualization tools and user interfaces that make sense," McPherson said. "That customer experience loaded with Oil Law-Records' incredibly rich data gives this perfect synergy that is going to be a game changer for our end users."
Oil-Law's "Source" spacing database allows users to tie together historical spacing information up and down geological strata — across geography and across time — to reveal opportunities for well development and in-fill drilling, according to its website.
Oil-Law Records maintains historic well data for Oklahoma and New Mexico.
"Bringing our two resources together reinforces our commitment to meticulously capture data and produce meaningful intelligence. This serves a diverse mix of stakeholders — from landmen to lawyers and planning to permitting teams — and drives efficiencies for those focused on doing more with less, a critical goal of every company in energy right now," said Jeff Hughes, CEO of Drillinginfo.
Oil-Law Records, a 62-year-old company, will maintain its current location and staff in Oklahoma City and the acquisition will allow that staff to grow over time, McPherson said.
Mike Averill
918-581-8489
Twitter: @Mike_Averill