Ending a months-long impasse, the city of Tulsa and Navistar/IC Bus of Oklahoma on Thursday announced a new 20-year agreement that will keep the bus manufacturer and 1,600 jobs at Tulsa International Airport.
"This agreement establishes a win-win partnership between the City of Tulsa and IC Bus for decades to come," Tulsa Mayor G.T. Bynum said in a statement. "The industry leader in school bus manufacturing will have a home to build products that are trusted all around the world, while local jobs are secured and the taxpayers' facility is properly maintained for the long term. I am excited for the future of IC Bus in Tulsa."
Navistar says the nearly mile-long, 1-million-square-foot plant is the world's leading producer of school buses, making about 75 buses daily. The business also provides annual direct income of more than $60 million and spends $750 million each year on vendors and suppliers, including more than 100 Oklahoma-based businesses.
The new lease prioritizes current and long-term investments in plant maintenance and upgrades and creates an automatic process for establishing a multiyear investment program every five years of the lease.
"We'd like to thank Mayor Bynum for his personal involvement in resolving these negotiations," Phil Christman, president of operations for Navistar International Corp., parent company of IC Bus, said in a statement. "Thanks to his leadership, we have a decades-long framework to stay, invest and grow the IC Bus plant and our supply chain in Tulsa and the state of Oklahoma. Tulsa is a great community with a talented workforce. We're very pleased to be remaining in Tulsa, and look forward to keeping it what it is today — the school bus capital of the world."
The municipality and bus manufacturer had been at odds for months.
In January, the city found IC Bus in default of its lease at the city-owned Air Force Plant No. 3. It notified Navistar of its intent to terminate the contract on Feb. 14, but a date to reach an agreement was extended to May 29.
Initiated 20 years ago, the previous lease allowed Navistar to rent the facility for $1 per term of the lease so long as it assumes comprehensive maintenance responsibilities at the facility.
A 250-page site assessment by engineering firm Cyntergy, which examined items such as the roofing, heating, electrical and structural systems, found the need for "millions of dollars" in deferred maintenance that violated the lease's terms, Bynum said earlier this month.
Also in May, Bynum said Navistar, through a Chicago-based public relations firm, was "grossly misinforming employees" about negotiations, which he said at the time were continuing in good faith. He added that while Navistar had met goals on employment — it was to employ 1,200 workers by the end of 2005, according to that lease — it had fallen short on maintenance.
Bynum said weeks ago that he wanted to renegotiate a 10-year, roughly $28 million lease that has specific maintenance benchmarks going forward. Navistar had claimed the city wanted it to spend about $20 million on upgrades and repairs by 2024.
The annual base rent for the restated lease is $2.78 million, said Kian Kamas, the city's chief of economic development.
For the three, five-year renewal terms, the annual base rent will rise 4% each period, equating to $2,898,475.84 for the first term, $3,014,414.87 for the second term and $3,134,991.47 for third term, according to documents.
IC Bus may deduct a maintenance investment credit from base rent for each year, and it must maintain a minimum of 1,200 qualifying employees each quarter.
"So long as IC Bus is making investments into maintenance items outlined in maintenance plan, they can essentially count the value of those investments or the cost of those investments as a credit toward the rent," Kamas said.
Money spent on all aspects of maintenance, which includes electrical, mechanical and structural, will be deposited into a fund from which the city can make broader improvements to Air Force Plant No. 3, Kamas said.
Every time a lease option is exercised, a new maintenance plan must be developed through an independent engineer agreed upon by both parties, she said.
"We want to make sure these buildings continue to be invested in and that they are maintained for the full term," Kamas said.
---
Video: IC Bus employees share concerns
---
Gallery: IC Bus of Oklahoma plant in Tulsa
IC Bus of Oklahoma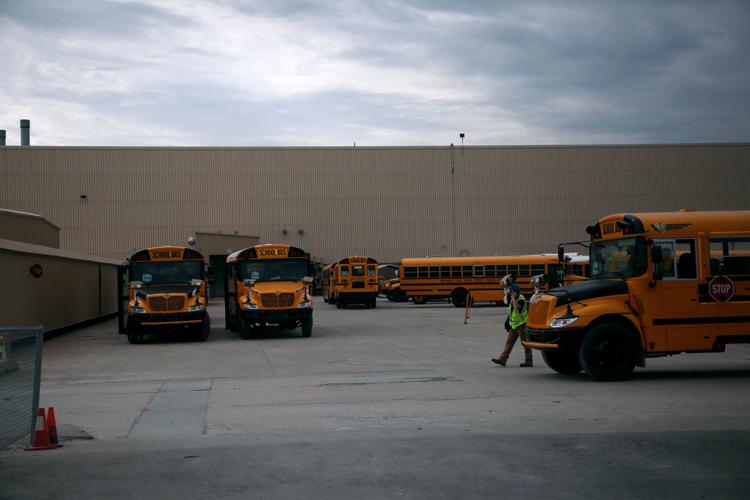 IC Bus of Oklahoma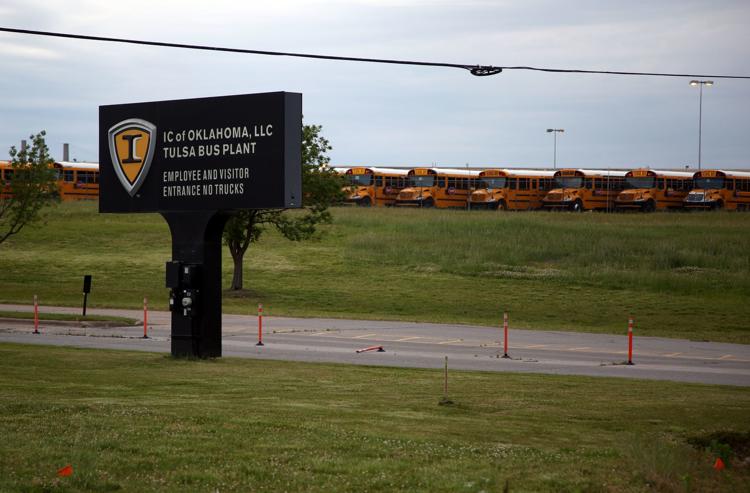 IC Bus of Oklahoma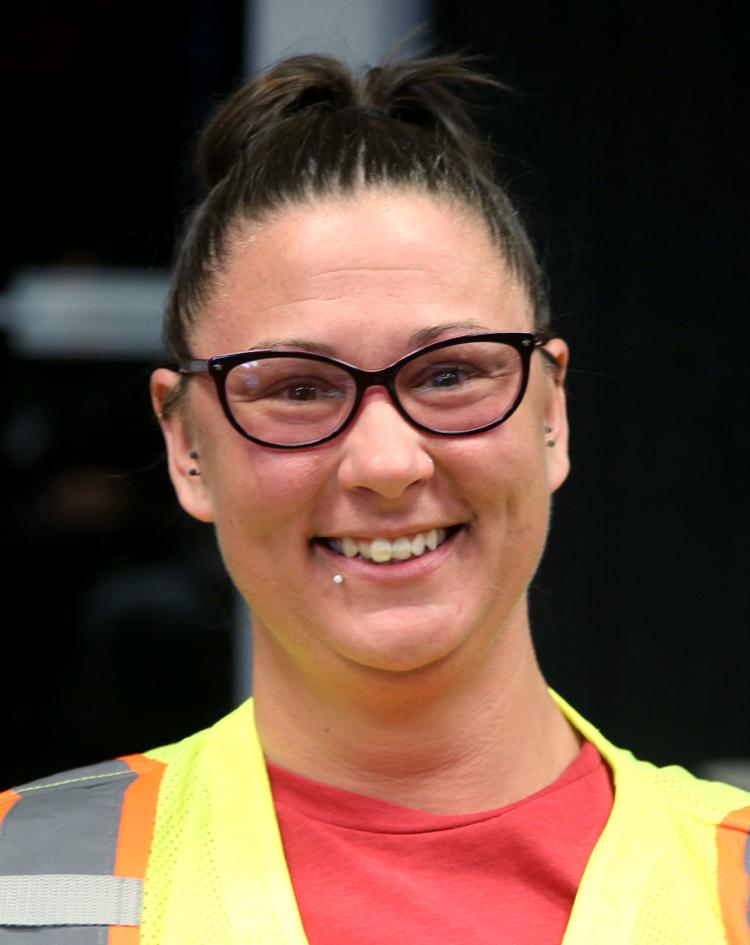 IC Bus of Oklahoma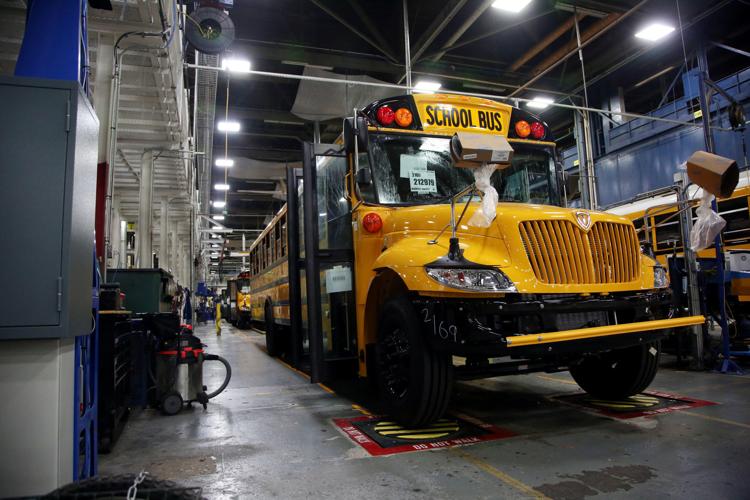 IC Bus of Oklahoma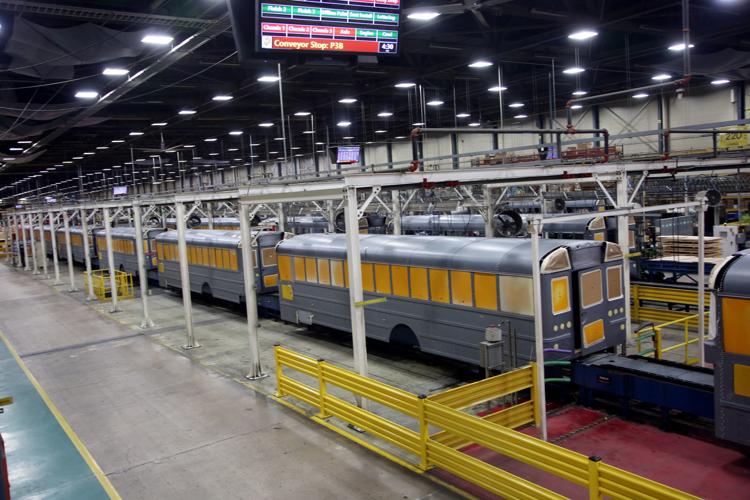 IC Bus of Oklahoma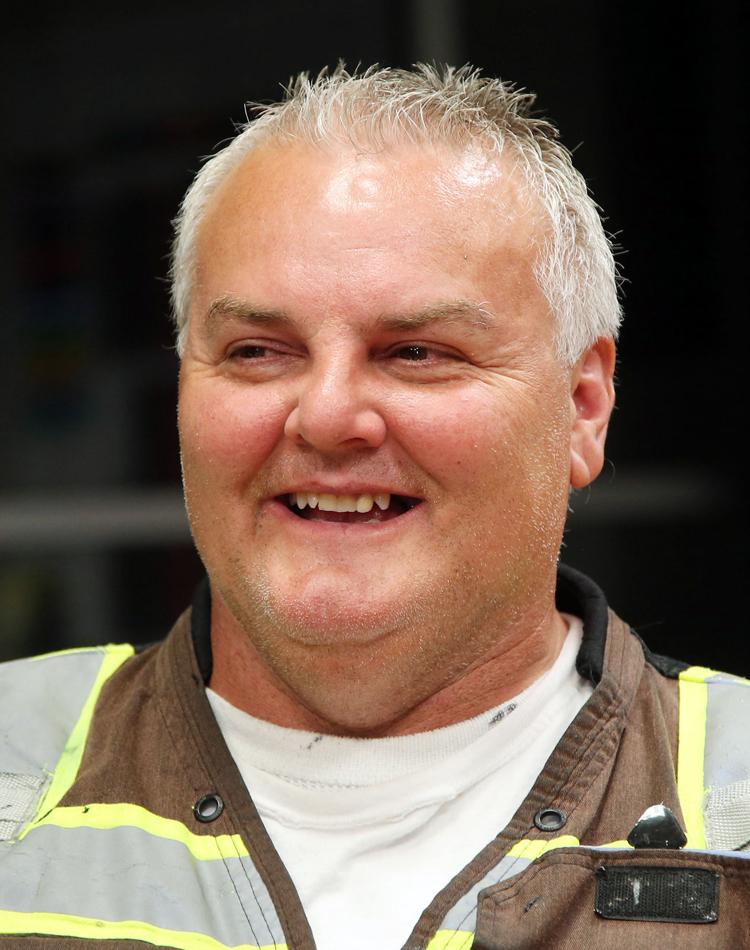 IC Bus of Oklahoma
IC Bus of Oklahoma
IC Bus of Oklahoma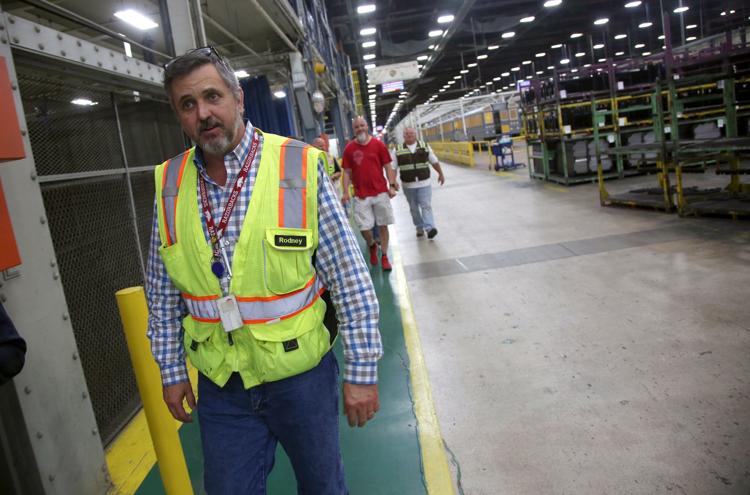 IC Bus of Oklahoma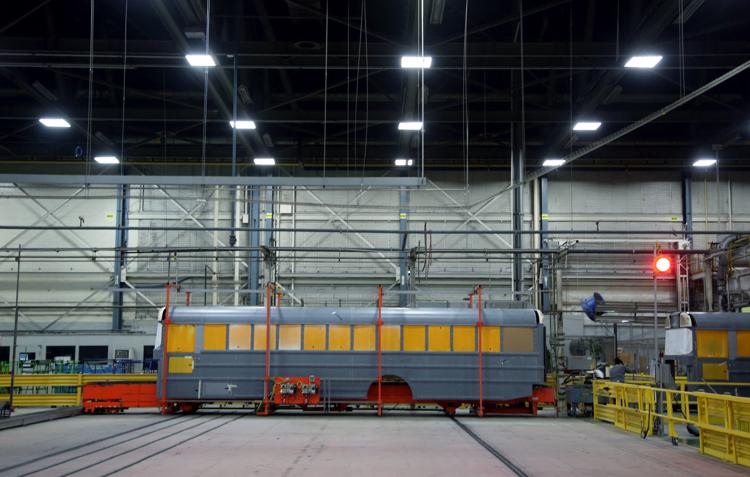 IC Bus of Oklahoma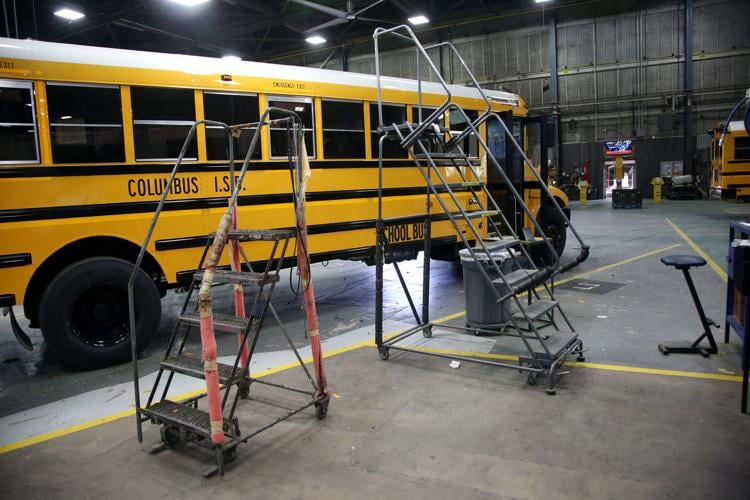 IC Bus of Oklahoma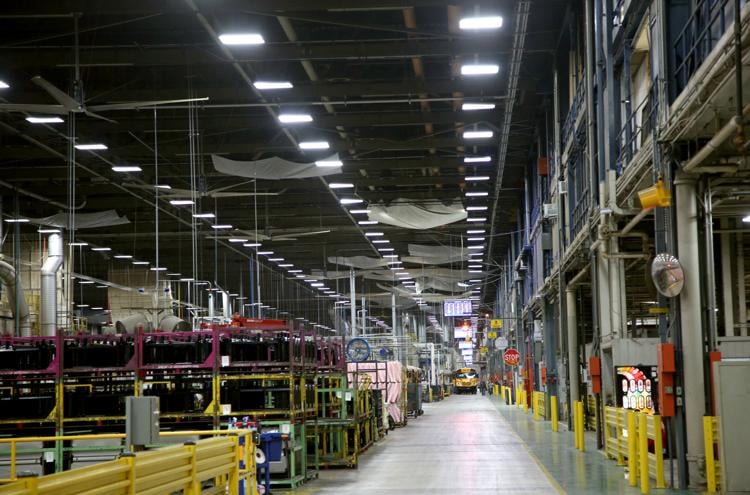 IC Bus of Oklahoma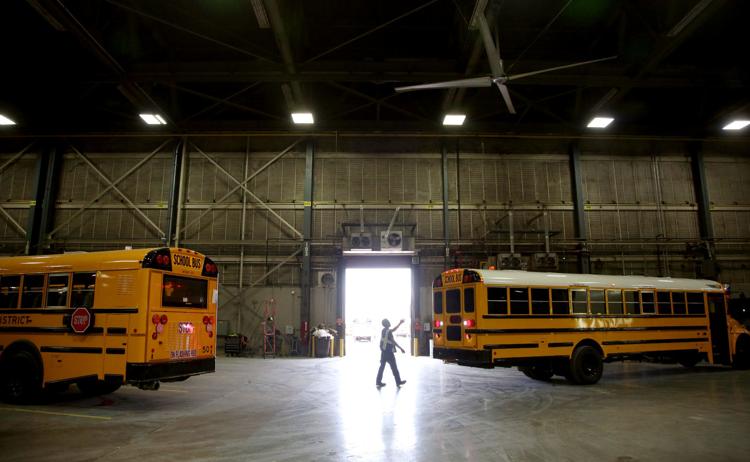 IC Bus of Oklahoma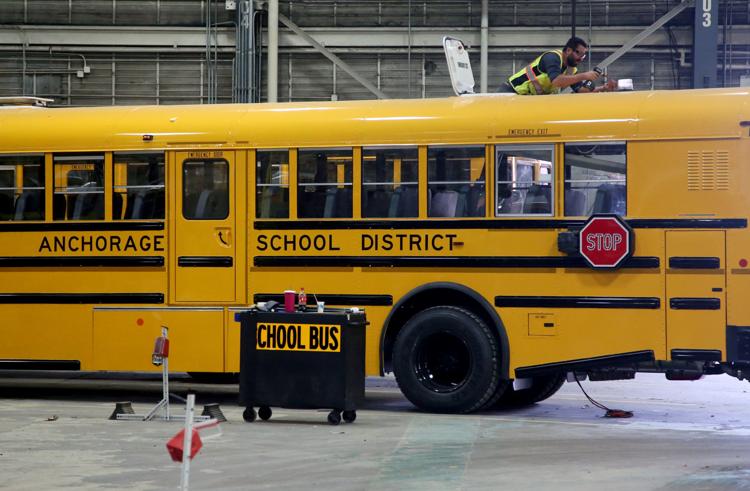 IC Bus of Oklahoma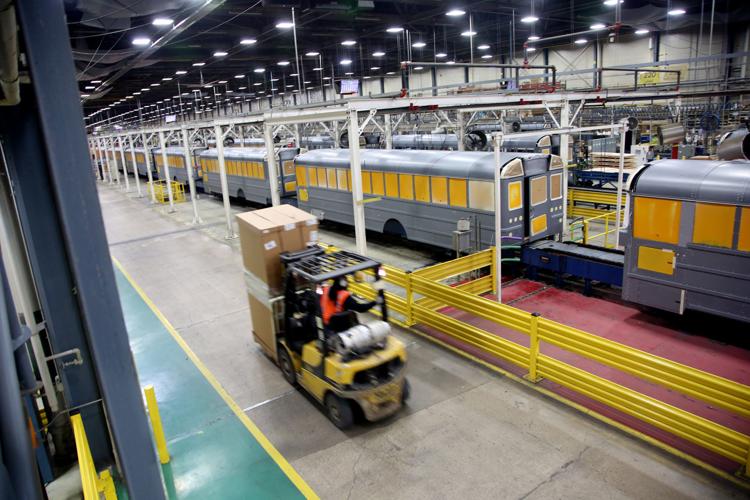 IC Bus of Oklahoma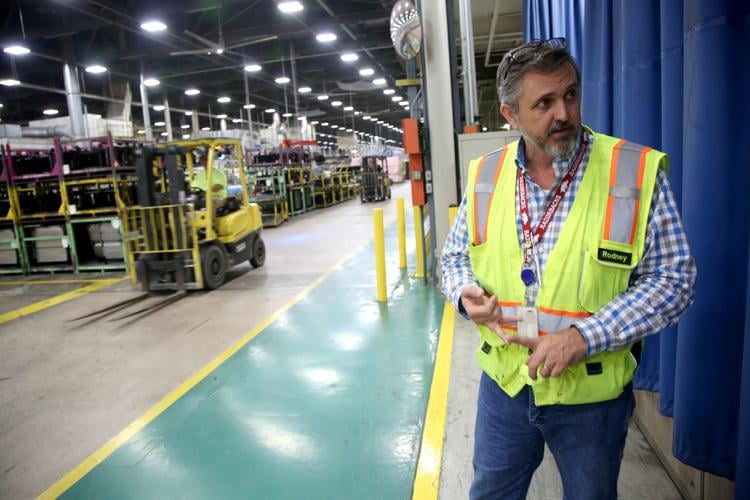 IC Bus of Oklahoma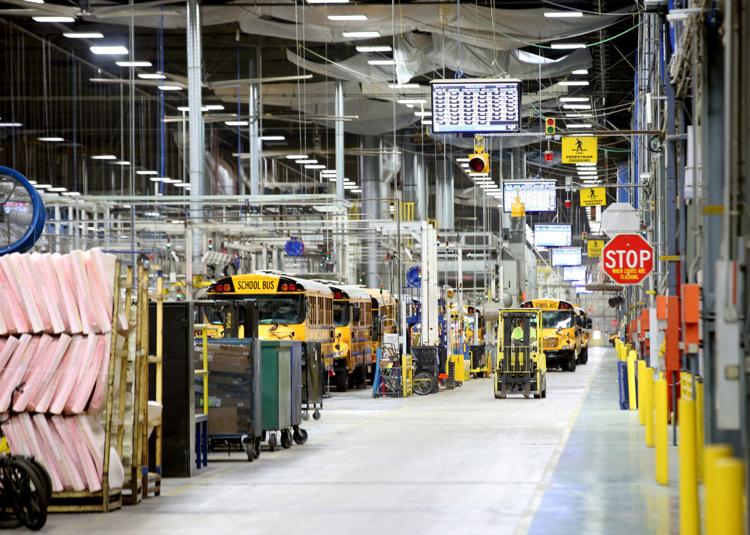 HIDE VERTICAL GALLERY ASSET TITLES