Before he spoke Tuesday at a news conference, local developer Antoine Harris asked attendees to take a moment and drink in their surroundings: a wooded, undulating landscape with a direct view of Tulsa's downtown skyscrapers.
"This location is very unique," Harris said of the site at 36th Street North and North Martin Luther King Jr. Boulevard. "There is no other place in Tulsa where you have the skyline views and the access to the city."
Harris is CEO of Tulsa's Alfresco Group LLC, which is developing the $35 million Stradford21 Hotel on the property. He called it a cornerstone project for the 36th Street North corridor, adding that the "Frank Lloyd Wright-esque" development will change the narrative for north Tulsa and the entire city.
The first project in the recently established 36th Street North tax increment financing district, the boutique hotel will pay homage to J.B. Stradford's original hotel at 301 N. Greenwood that was destroyed in the 1921 Tulsa Race Massacre. At the time, it was the largest Black-owned-and-operated, Black-guest-only hotel in America.
"North Tulsa again, as we know, has been under-developed and left out of the conversation for pretty much a century," Harris said. "But today, we have set a new precedent for private-public partnerships with the city of Tulsa and TAEO (Tulsa Authority for Economic Opportunity) to help Alfresco Group."
The hotel, scheduled to be completed in March 2023, will feature 109 guest rooms, 6,000 square feet of conference/meeting space and 10,000 square feet of retail space, as well as a chef-owned restaurant.
A few years ago when Mayor G.T. Bynum met with members of the North Tulsa Economic Development Initiative (NTEDI), he asked them who could make the biggest economic development impact in north Tulsa.
"Without hesitation, those leaders said Alfresco Group," Bynum said of the majority Black-owned firm. "They said with Antoine Harris, you have a developer who does world-class projects. He does it the right way. He has an amazing vision for this location. Any major city in America would kill to have this guy in their city, and he's local. We have to pounce on that opportunity.
"I am so thankful that we have a leader in Mr. Harris with all of those attributes. He has put together a remarkable team at Alfresco to follow through on his great vision for this site and for this part of our city. I'm also really thankful for the team that we have at the city of Tulsa at the Tulsa Authority for Economic Opportunity that could find how we can best partner with them to bring this to fruition and make it what I think everybody in Tulsa would love to see right here, which is a beautiful mixed-use development."
Lana Turner-Addison is president of NTEDI.
"The fact that we are standing here today is a tribute to the many Black Tulsans who have gone before," said Turner-Addison, a former Tulsa school board member. "The entrepreneurial spirit of Greenwood and Black Wall Street lives on.
"As a Black Tulsan, I realize that as we have taken steps forward, we have often been pushed back two steps or more. But when we stay the course, stay in the right spirit, we can accomplish what we set out to do, as exemplified by this project."
A TIF is a public financing method that diverts property tax revenues from the TIF district to pay for public improvements there over a specified span. The roughly $16 million 36th Street North TIF will mitigate costs for an $80 million, three-phase project that includes the Stradford Hotel.
Subsequent phases will address multifamily housing and retail, said Kian Kamas, executive director of TAEO.
"TAEO has been created to establish a powerful partner to spark private development," she said "This project is a prime example of how public finance tools can spur that growth and development.
"Often times, economic progress is far slower than we might hope. For too long, we have lacked the tools and the resources to make transformative investment in north Tulsa. Our commitment today and moving forward is to continue to bring these types of partnerships and additional innovative finance tools to spur further, equitable development."
Tulsa Race Massacre: This is what happened in Tulsa in 1921
In 1921, white mobs invaded Greenwood and burned it down
A growing but divided city had tensions rising. How World War I influenced residents.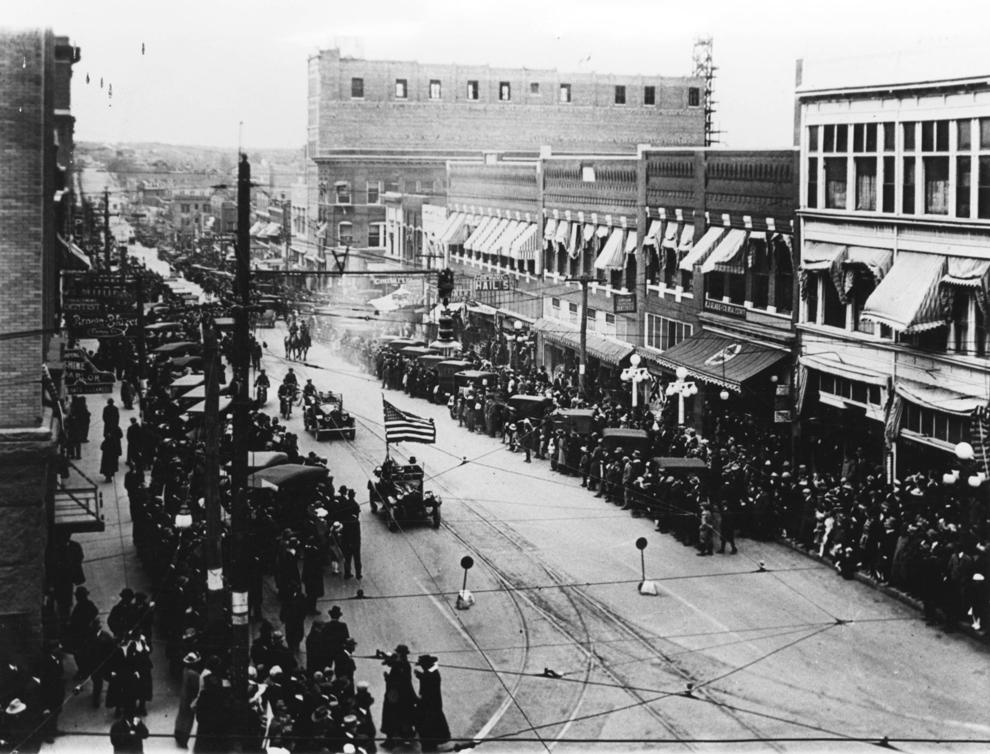 Key figures in 1921
Greenwood was defined by freedom and opportunity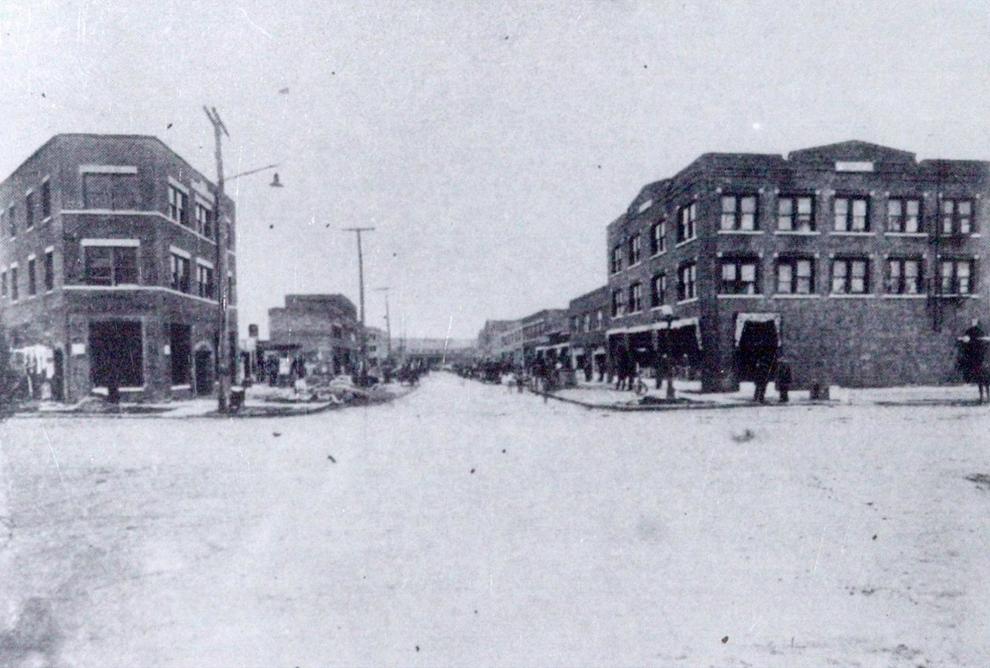 An encounter on an elevator and concerns about a lynching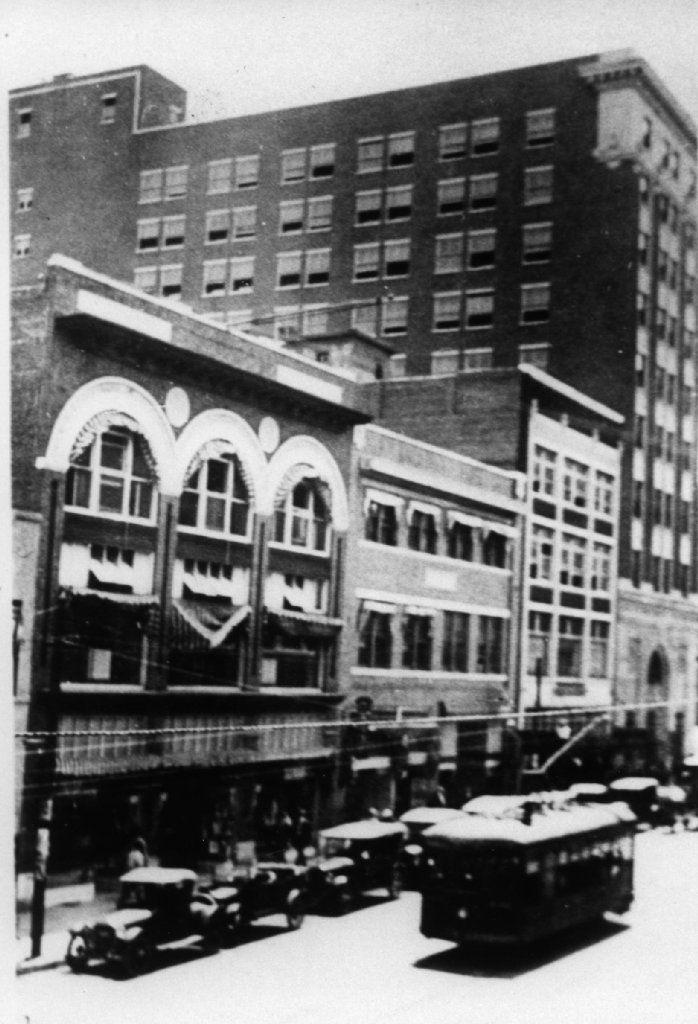 Tulsa Tribune article cited for sparking massacre
Dick Rowland's life threatened while jailed as crowd gathers outside
Tulsans take up arms and there are issues with special deputies
Fighting begins in Greenwood and the neighborhood is soon overrun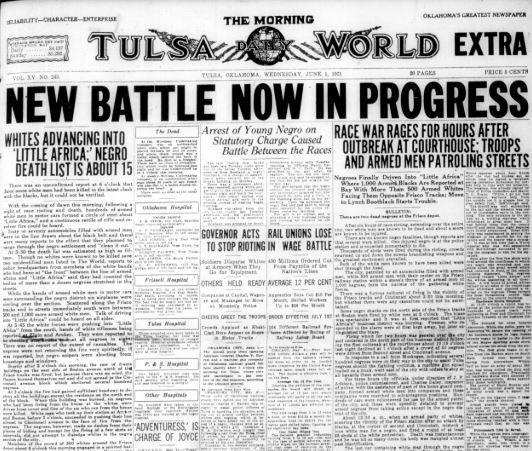 Mobs won't let firefighters douse the flames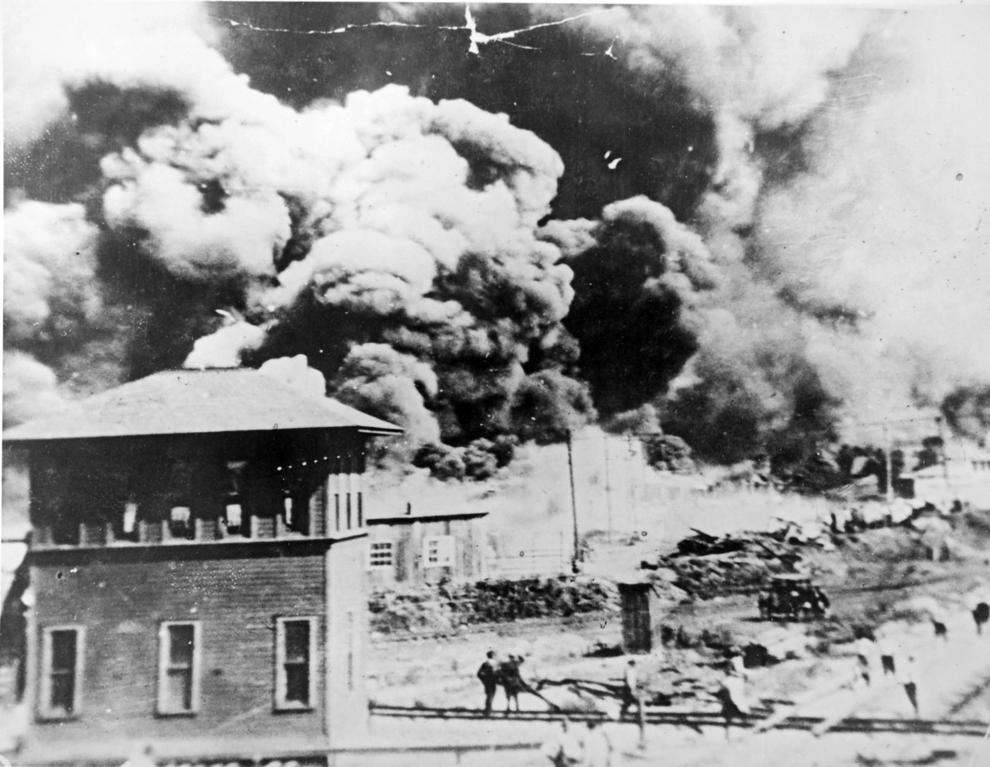 Airplanes flew over Greenwood as it was attacked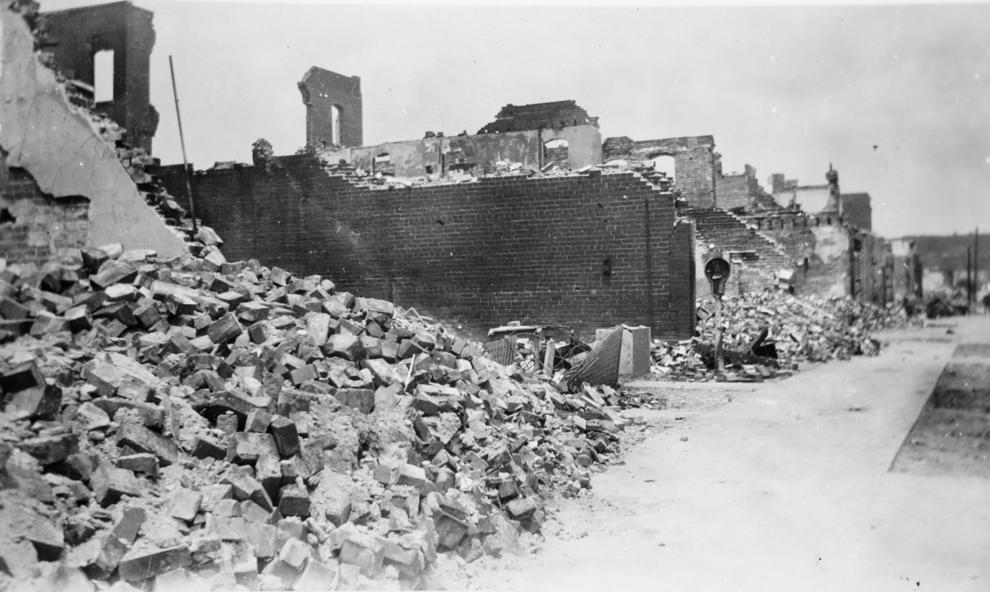 National Guard called in, denies report that machine guns were used to kill dozens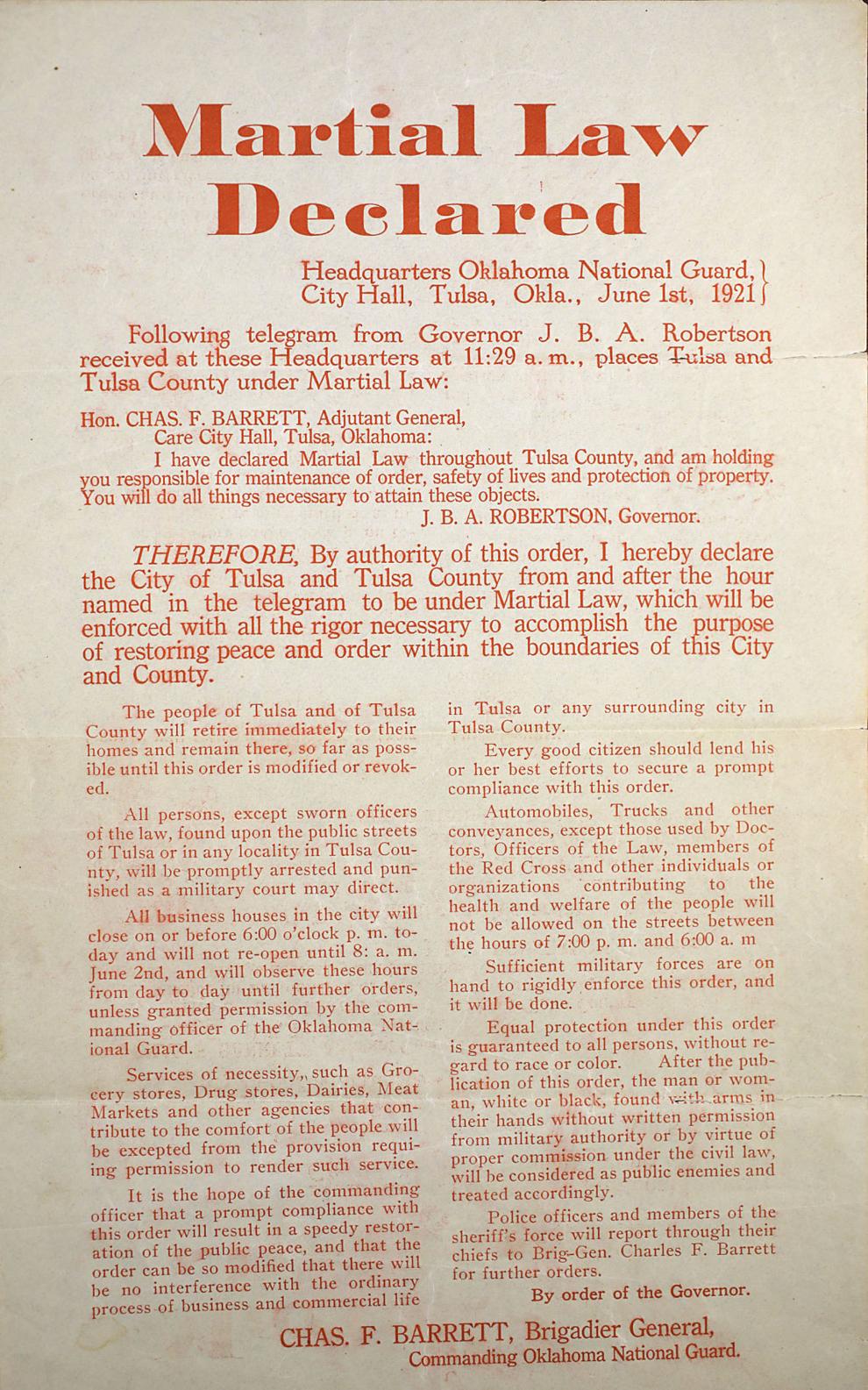 Dr. A.C. Jackson was killed as he tried to surrender in his front yard
Death toll remains unknown; search for graves continues today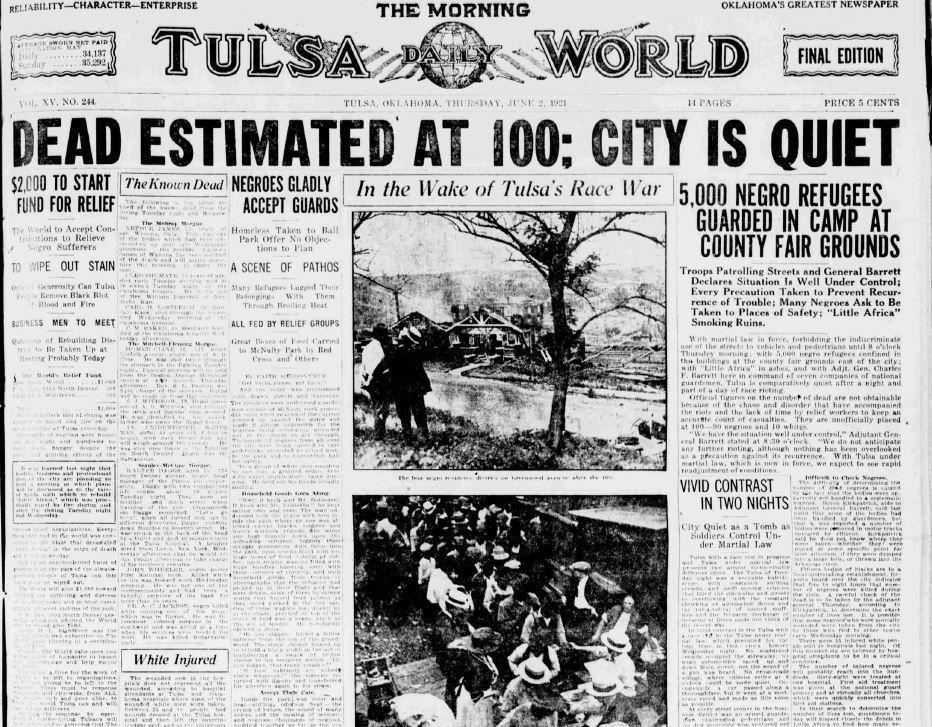 Black Tulsans were marched through the streets and detained at camps throughout city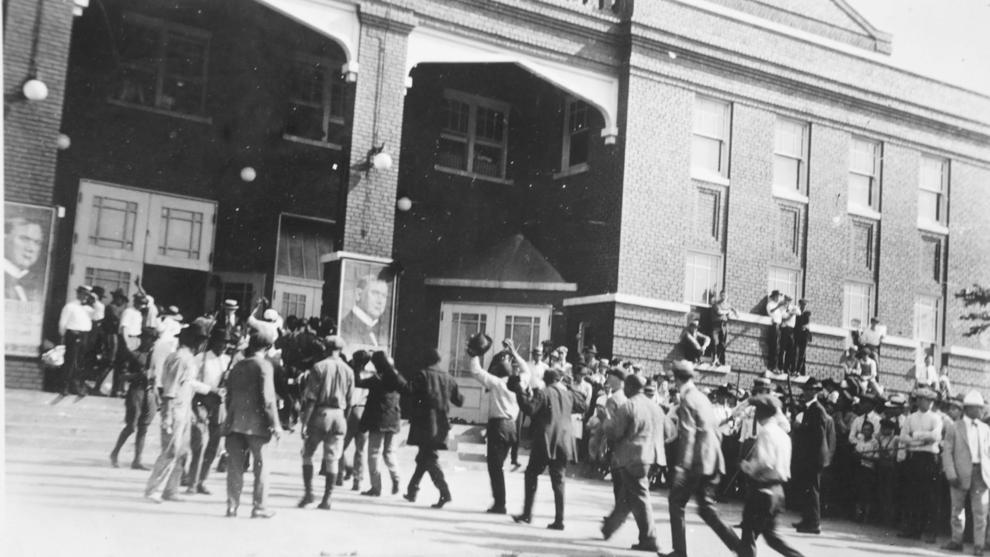 Red Cross reports the massive devastation in Greenwood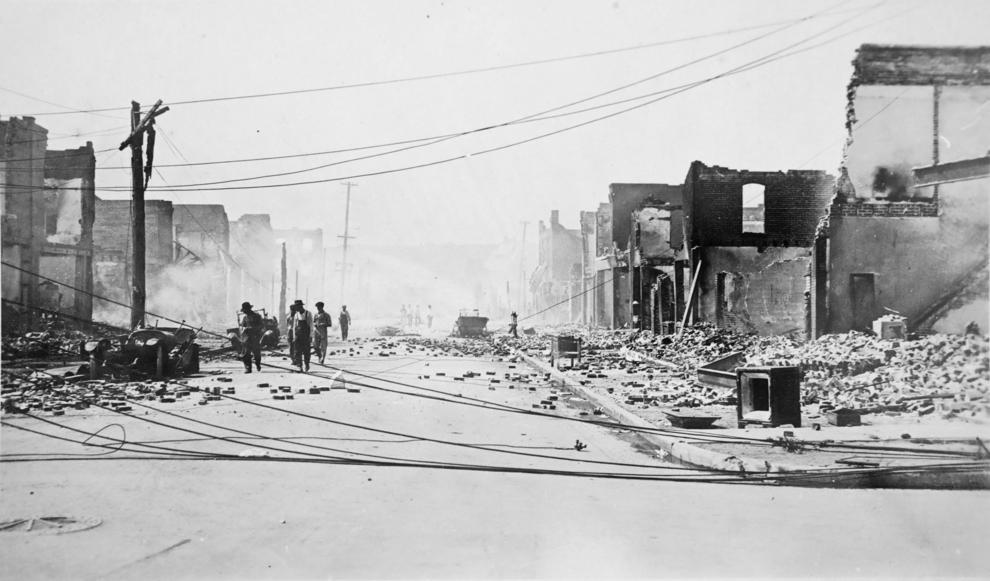 Key locations in Tulsa during the 1921 Race Massacre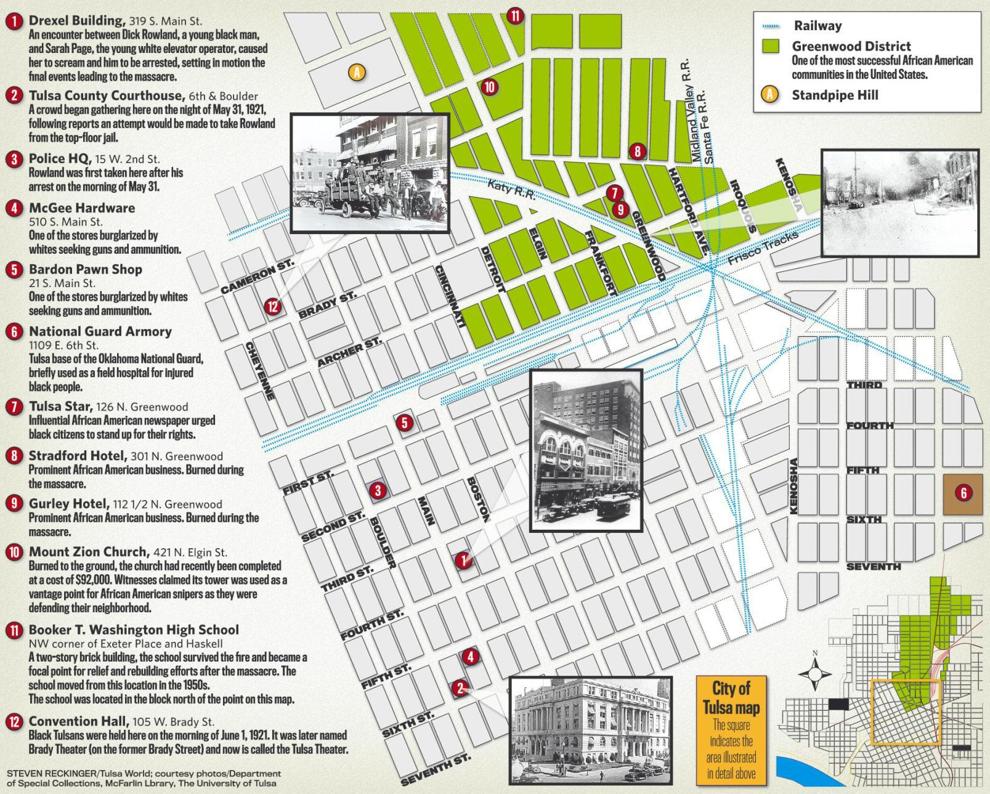 Mount Zion Baptist Church was burned down but, like Greenwood, persevered and rebuilt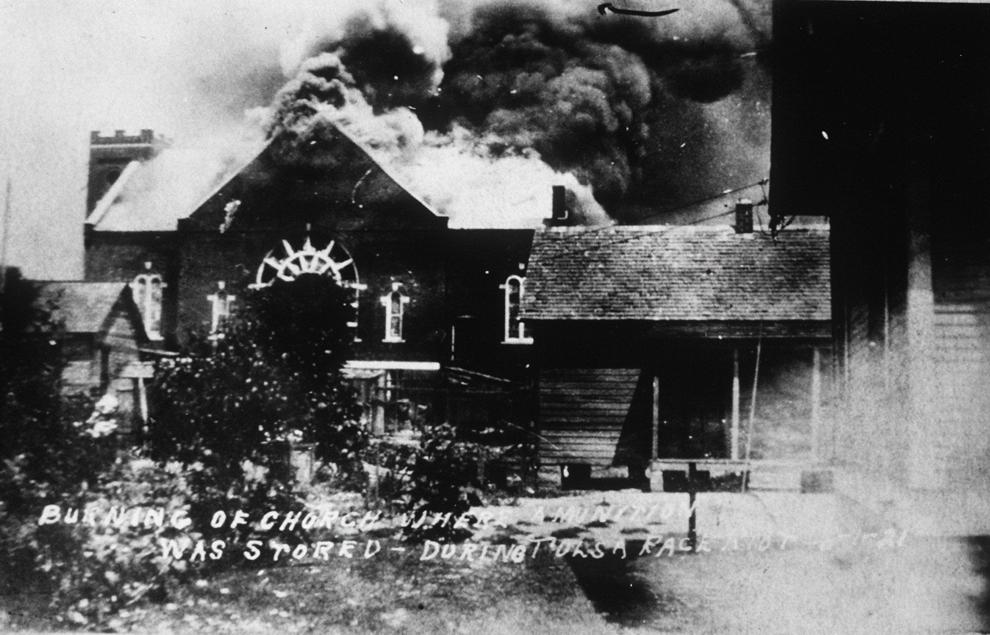 Tulsa Race Massacre: Quotes from survivors, officials and others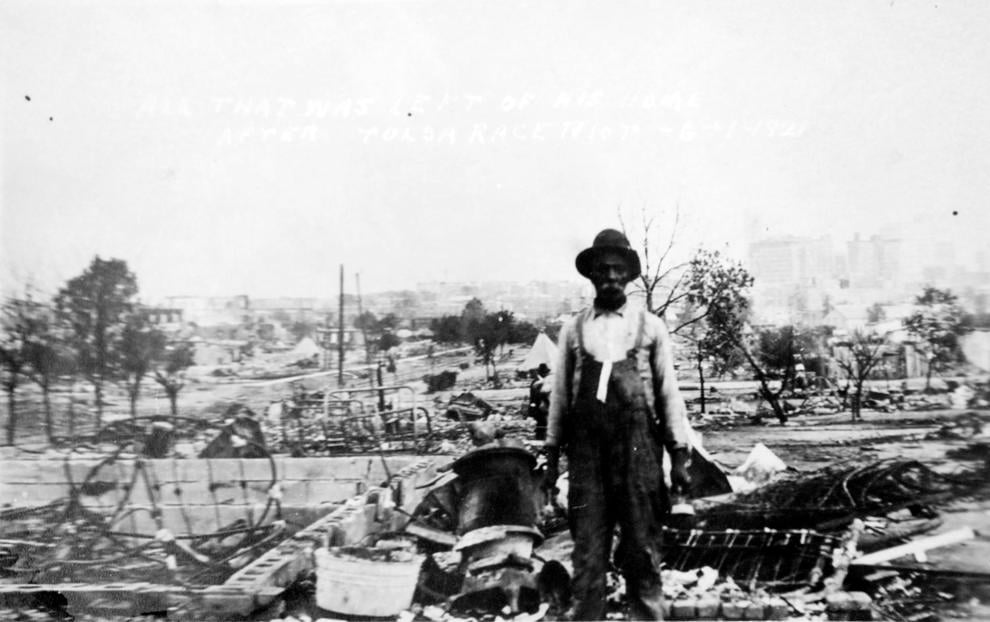 Tulsa Race Massacre: Recommended reading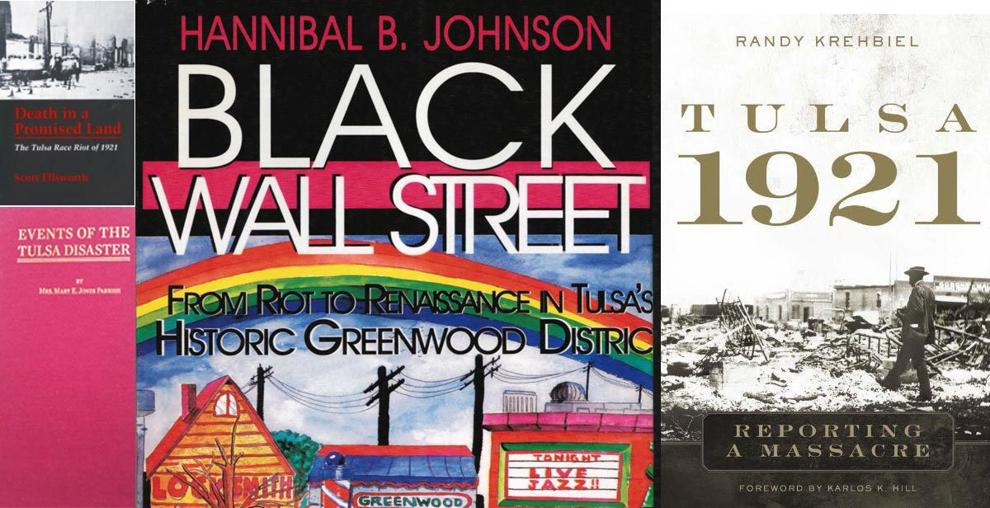 Tulsa Race Massacre / The Tulsa World Library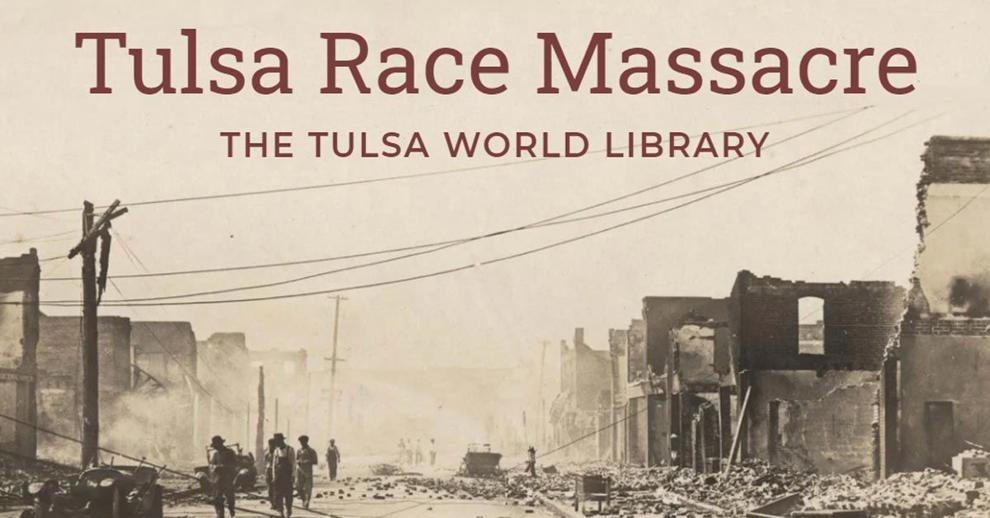 Tulsa Race Massacre: Was 1921 the first aerial assault on U.S. soil?
---
"The first time Americans were terrorized by an aerial assault was not Pearl Harbor," a CBS News story says leading up to coverage this weekend of the 1921 Tulsa Race Massacre.
"Scott Pelley reports on a race massacre in which an estimated 300 people, mostly African American men, women and children, were killed, and aircraft were used to drop incendiary devices on a black neighborhood in Tulsa, Oklahoma. The Greenwood Massacre of 1921 has been largely ignored by history, but Pelley finds a Tulsa community seeking to shed more light on what's been called the worst race massacre in history," a preview reads for a "60 Minutes" story airing 6 p.m. Sunday on CBS.
Context for viewers: Six airplanes circled the Greenwood area during the morning hours of June 1.
What they were doing, and why there were so many, has long been a matter of passionate debate. Many people believe they were used to shoot at people on the ground and bomb Greenwood.
Officials said the small craft, generally thought to be two-seat, single-engine Curtis "Jenny" biplanes, were merely keeping track of activities on the ground and relaying the information through written messages dropped in weighted metal cylinders attached to streamers.
To what extent this explanation was initially challenged is unclear, but in October 1921 the Chicago Defender published a story in which it said Greenwood had been bombed under orders of "prominent city officials."
The story cited a Van B. Hurley, who the newspaper said had given a signed statement to Elisha Scott, a Kansas attorney.
Scott filed dozens of lawsuits on behalf of victims but doesn't seem to have ever entered the Hurley affidavit into the record. There is no record of a Van B. Hurley living in Tulsa around the time of the massacre or that anyone by that name ever belonged to the Tulsa police force.
But that doesn't mean the story did not have substance. Many people believed city officials were behind the burning of Greenwood, and the explanation that the squadron of planes was only used for surveillance struck some as suspiciously thin.
Certainly the planes had a great psychological impact on many. For example, Mary Jones Parrish wrote about them in her account, as did prominent attorney B.C. Franklin in his.
The Defender story said the planes dropped "nitroglycerin on buildings, setting them afire."
But nitroglycerin is an explosive, not an incendiary. It is also highly unstable and dangerous.
That has caused some to speculate that something like Molotov cocktails might have been used, or "turpentine balls" — rags soaked in flammable liquid and wrapped around the head of a stick.
There are several practical reasons why trying to light and throw incendiary devices from an open cockpit airplane of that era would seem a difficult, dangerous and even foolish idea.
But that doesn't mean it wasn't done.
---
---
Tulsa Race Massacre: This is what happened in Tulsa in 1921
Tulsa was home to one of the most prosperous African American communities in the country. Businesses flourished along Greenwood Avenue — dubbe…