Legalized sports betting in Oklahoma could again be on the table amid COVID-19 cash-strapped state budgets and a growing number of states approving it.
But the odds are iffy, at least for now.
On Nov. 3, voters in three states — Louisiana, South Dakota and Maryland — approved legalized sports betting. And by the end of next year, it may be available in more than half the of the United States, less than three years after a U.S. Supreme Court ruling cleared the way for all 50 states to adopt it if they chose.
In Oklahoma, the issue periodically has been discussed but so far has failed to gain any traction, despite a months-long legal dispute in which some speculated that sports betting could be a bargaining chip.
In October, Gov. Kevin Stitt decided not to appeal a federal court ruling that the state's tribal gaming compacts automatically renewed for 15 years at the beginning of the year.
Stitt was seeking to negotiate higher "exclusivity fees" to the state from tribes. Tribes pay the state between 4% and 10% for the exclusive right to operate Class III gaming, which includes slot machines.
A few lingerling legal issues remain in that months-long fight, including a dispute amid state legislative leaders, Stitt and the federal government — over whether the governor has the sole authority to renegotiate compacts.
But now that the compacts are mostly considered renewed, legalized sports betting — a potential additional revenue source for both the state and tribes, amid pandemic budget woes — could be taken up.
"There's no clock ticking on when this needs to get done," said Matthew Morgan, chairman of the Oklahoma Indian Gaming Association.
"I guess it could come up next legislative session, but it may not," he said.
"I don't think you'd see most tribal leaders in a hurry to get this done. It needs to be done correctly. And that's probably going to take time."
Morgan said a first step toward legalized sports betting could be to mend soured relations between the tribes and Stitt over the compact renewal dispute.
"That relationship between the governor and tribal leaders needs to be repaired," he said.
"The governor has been supportive of negotiating with Oklahoma's tribes in good faith to expand opportunity for all parties and remains committed to working with all Oklahomans on top ten solutions that deliver a stronger, more prosperous future for our state," Stitt spokeswoman Baylee Lakey said in an email.
Stitt had authorized "event wagering" in new compacts he negotiated with the two small tribes earlier this year, which were later rejected by the Oklahoma Supreme Court over Stitt's claim of his sole authority to negotiate compacts.
"In April 2020, Governor Stitt negotiated new gaming compacts with the Otoe-Missouria Tribe and Comanche Nation. The new gaming compacts demonstrated the state could offer unique, thoughtful opportunities for each tribe while also achieving fair-market rates, as high as 13%, for Class III gaming operations, Lakey said.
"Among other provisions, the compacts stated sports betting would be permitted to the extent it was authorized by law," she said.
In Oklahoma, legalized sports betting would almost certainly require legislative approval.
"I've consistently said that I think sports betting or wagering is a potential negotiating point for the state in its compact negotiations with the tribes," Oklahoma Senate Pro Tem Greg Treat, R-Oklahoma City, said in a statement to the Tulsa World.
"If an overall compact agreement is reached that is beneficial to all Oklahomans, I will consider it," he said.
"The Oklahoma Supreme Court made clear ... that any such change would require action by the Legislature to amend state law."
"I would agree with Mr. Treat," Morgan said. "I think he reads the landscape correctly. It has to be an agreement that benefits everyone."
Though not bordering Oklahoma, Louisiana is home to dozens of casinos, including several in the Shreveport–Bossier City area — 5½-hour drive from Tulsa and a six-hour drive from Oklahoma City.
It will take at least a year before people there can place bets on pro and college sports. The Louisiana Legislature still has to work out the rules and regulations.
But when that happens, according to BossierNow, Louisiana could generate between $237 million and $332 million in sports betting revenue annually, according to a 2019 analysis by Spectrum Gaming Group, a gambling industry consulting firm, prepared for Louisiana Economic Development.
That estimate incorporates significant spending by visitors from outside the state to Louisiana casinos, BossierNow reported.
But it's not clear how much money sports betting could bring to Oklahoma or tribal casinos in the state.
An Associated Press analysis of sports betting revenue and U.S. state budgets in 2019 found that numerous states missed their revenue projections.
The AP found previously that taxes on sports betting would generate just a fraction of 1 % of most states' budgets if they met their estimates.
Morgan said sports betting should not be seen as a "panacea" in terms of revenue, because it offers a "low margin" for operators.
"You're hoping for 3 to 4 percent at the end of the day," he said.
"I don't like people talking that 'We're going to get hundreds of million dollars,'" he said, … "But it would help.
"Gaming customers are willing to drive and are willing to travel and get to the games they want to participate in. We see that from the opposite effect of many people who want to come here to Oklahoma," Morgan said.
Earlier this month, the AP reported that huge holes in state budgets due to the coronavirus pandemic and the demonstrated eagerness of fans to bet on sports are likely to spur a further expansion of sports betting and online casino gambling, citing experts at the Betting On Sports America online conference.
Gambling executives, analysts and lawmakers at the conference agreed that the lure of new tax revenue could prove irresistible to cash-strapped state governments facing large deficits due to the pandemic, the AP reported.
As previously reported by the Tulsa World, at last year's Oklahoma Indian Gaming Association convention at the Cox Business Center in Tulsa, no fewer than four sessions were devoted to sports gaming, more than any other subject.
Jay Finks, executive director of the Oklahoma Lottery, said legalized sports betting has been on the minds of many for the last couple of years.
"It's a matter of time," he said. "We have so much gaming here in the state already. It's kind of logical ... it's the next step."
Finks said he's seen estimates of significant revenue for legalized sports betting — even while in agreement with Morgan that it has a relatively low profit margin for operators.
Morgan also said there's no doubt legalized sports betting has been on the minds of many.
Asked what he thought the chances of sports betting being taken up by the Legislature this year, Morgan said:
"I don't like to predict ... I think tribal leaders are willing to have that conversation, but it has to benefit everyone. And there has to be respect. And it has to be in the parameters of what our markets will bear. That conversation has to be very precise of what that will look like."
He added, "Sports betting, whatever form it might be … a very important aspect is: What would that revenue fee-sharing will look like.
"Everything helps, when the state's looking for money, when the tribes are looking … something like sports betting could help."
Finks said the Oklahoma Lottery has been approached in the past about possibly playing a role in legalized sports betting, but not yet for the upcoming legislative session.
He said that ideally, tribes could set up sports betting at casinos, while the state lottery could manage online and/or sports betting through smart phones, as is done in some other states.
But tribal exclusivity gaming rights might prevent that here.
"It's not like 'Here it (sports betting) comes' … but it is additional revenue. It will be interesting to see where it goes," Finks said.
"It's been legal internationally for a long time. There's dollars to be made and opportunities there," Finks said.
"If you wait ... you're going to lose money to those other states. Why not take advantage of it? Why be the last?"
---
Throwback Tulsa gallery: Creek Nation begins building Margaritaville in 2014
Throwback Tulsa: Muscogee (Creek) Nation announces hotel on Riverside Drive in 2003
November 2014: Margaritaville Construction Begins
Margaritaville Casino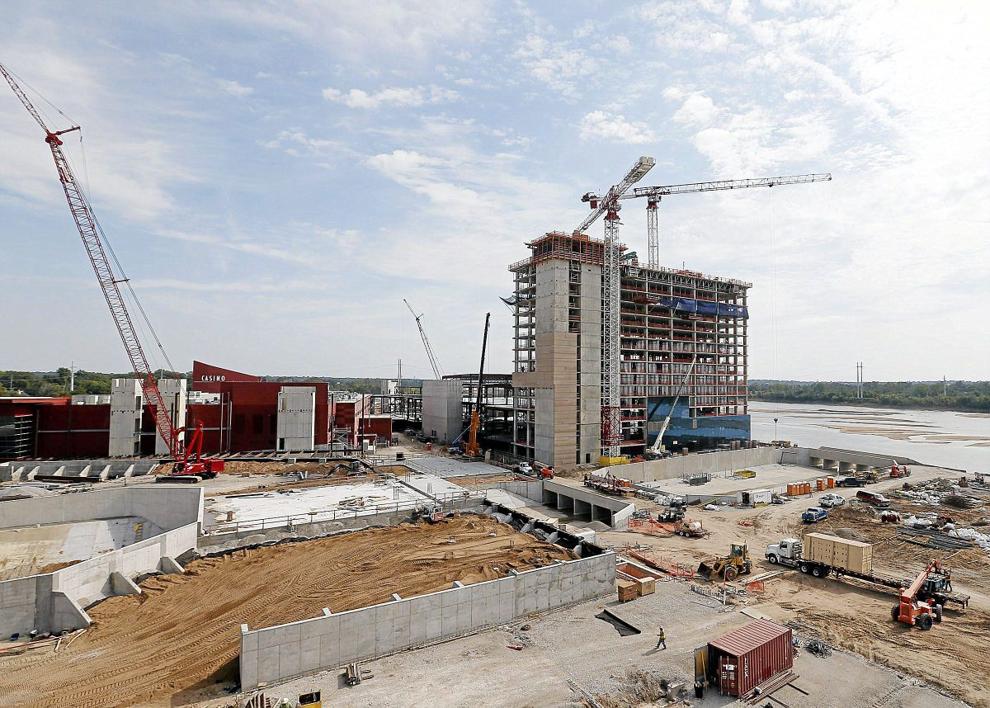 Margaritaville Casino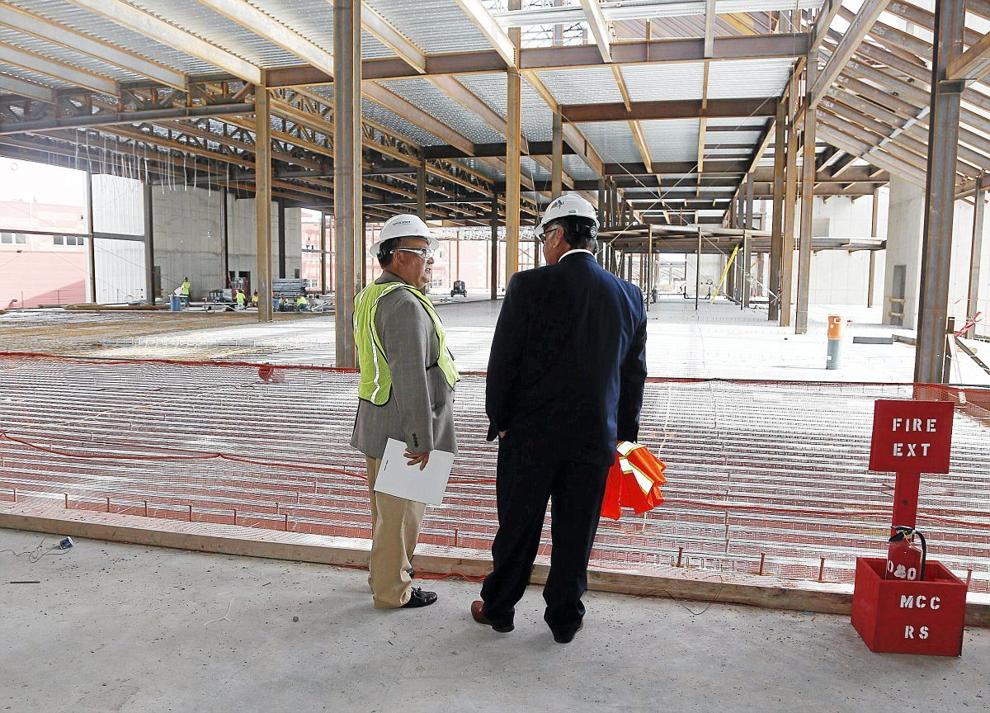 Margaritaville Casino
Margaritaville Casino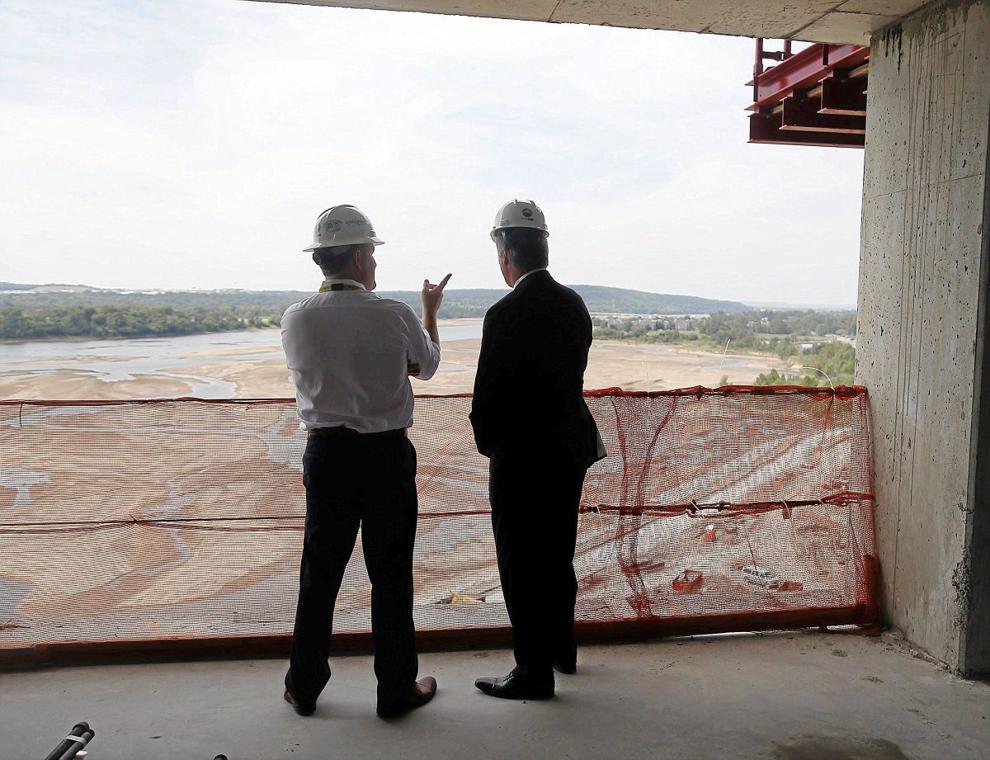 Margaritaville Casino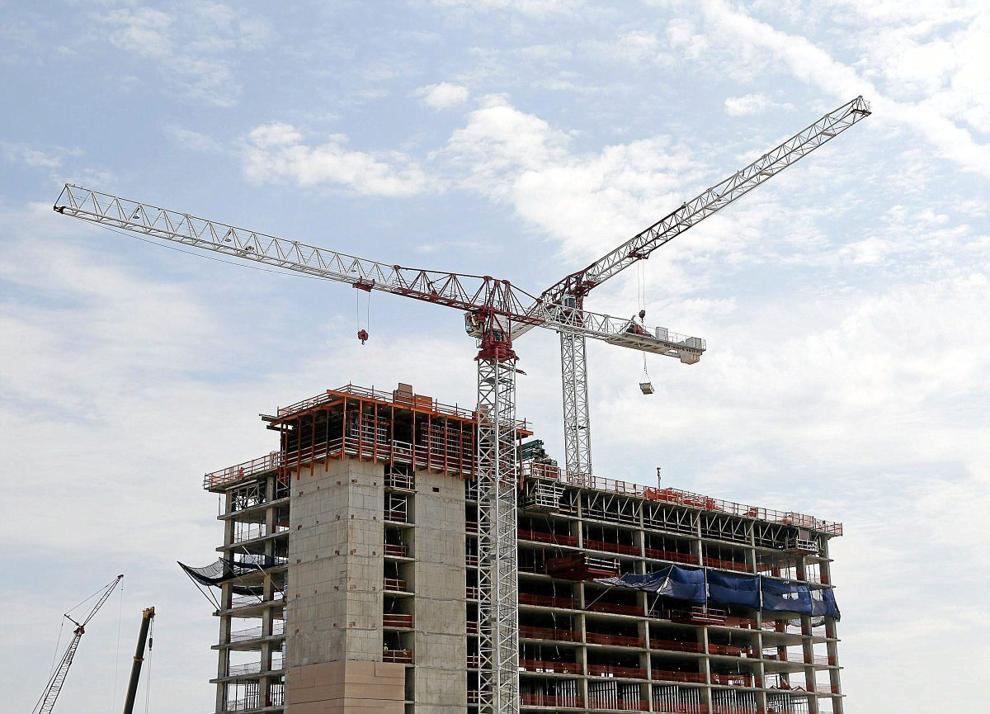 Margaritaville Casino
Margaritaville Casino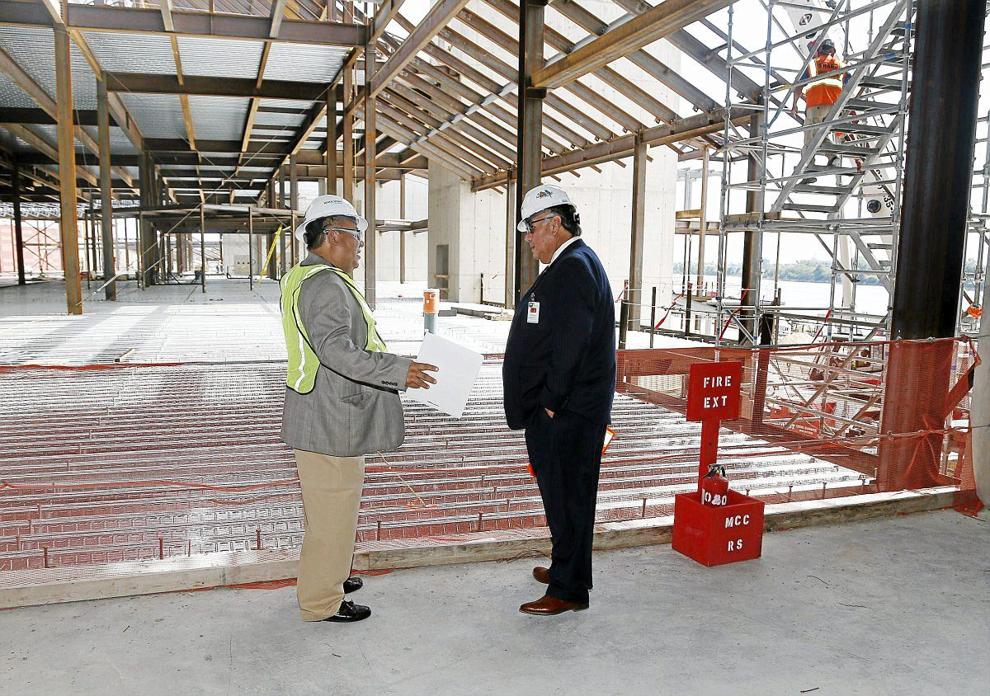 Margaritaville Casino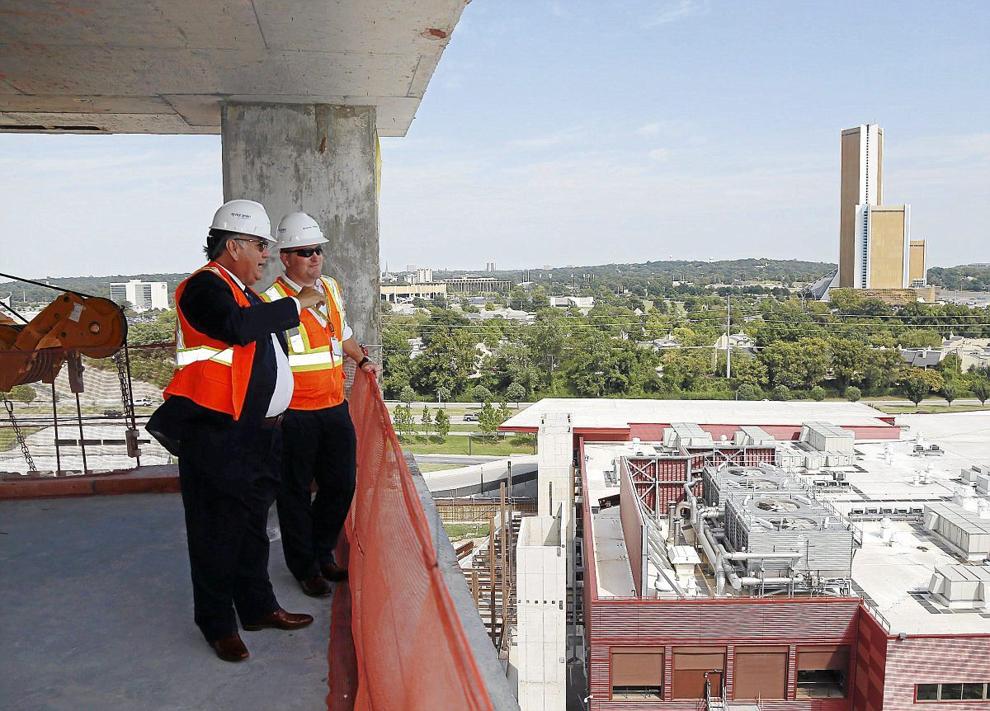 Margaritaville Casino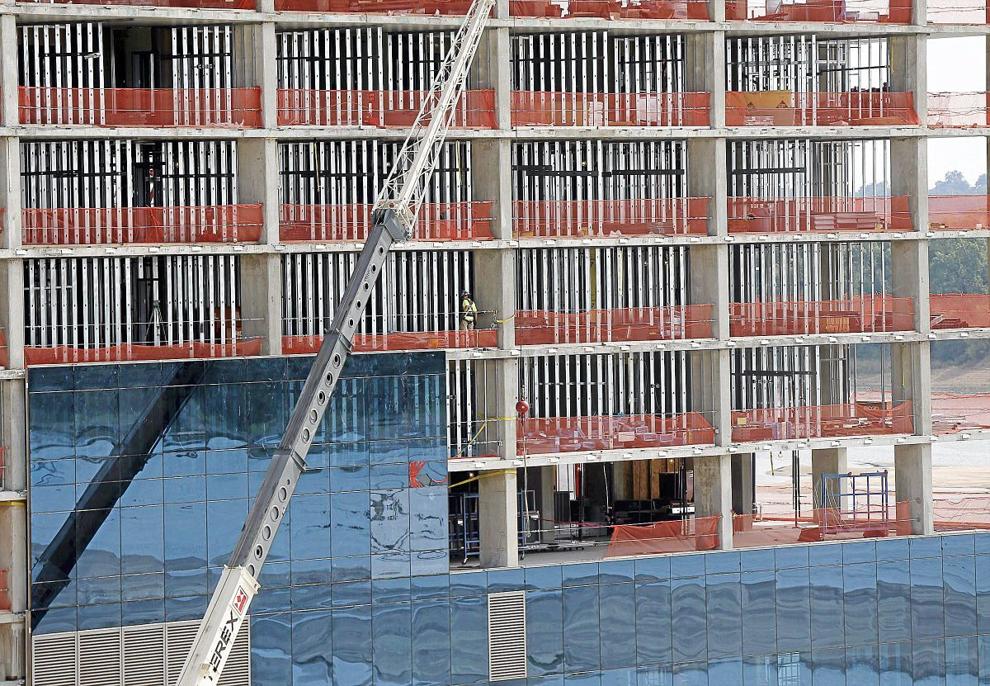 Margaritaville Casino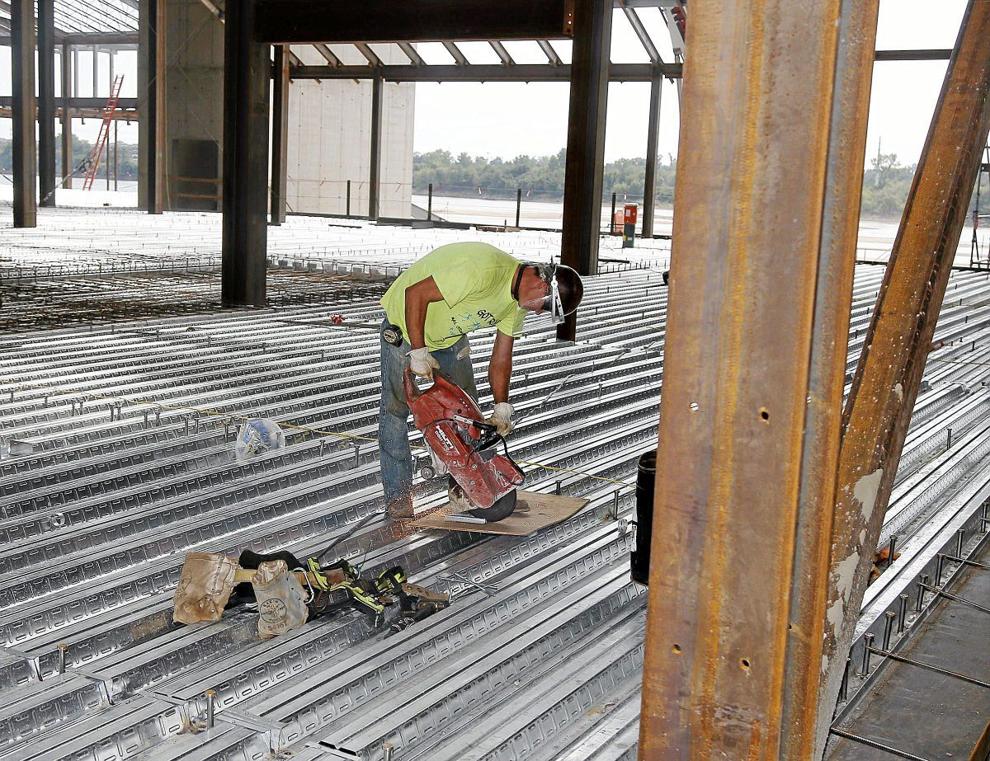 Margaritaville Casino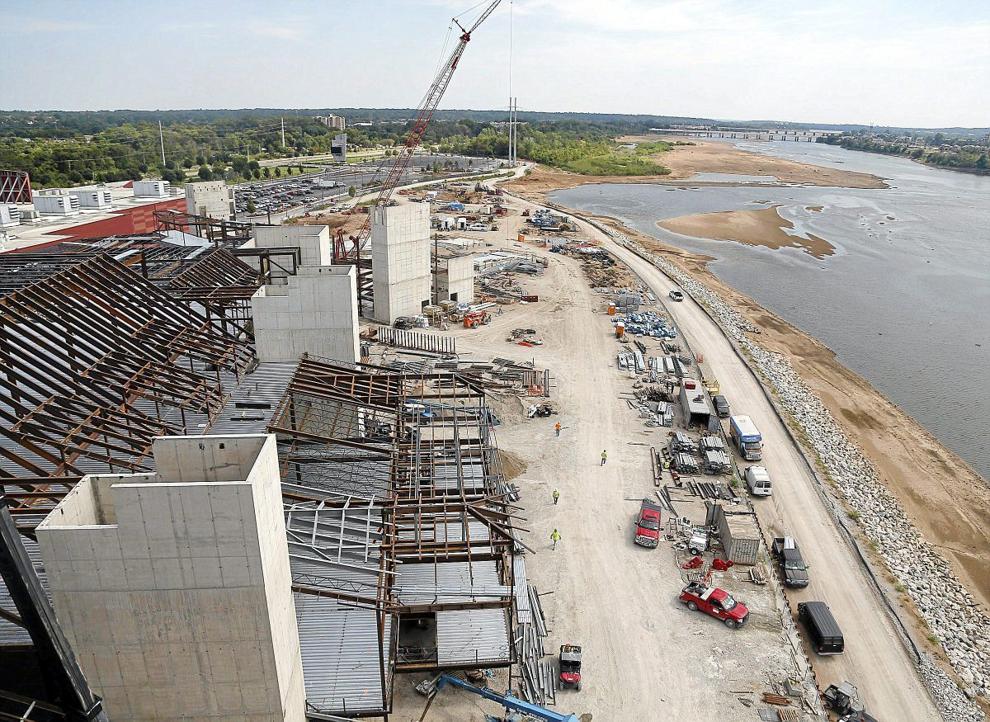 Margaritaville Casino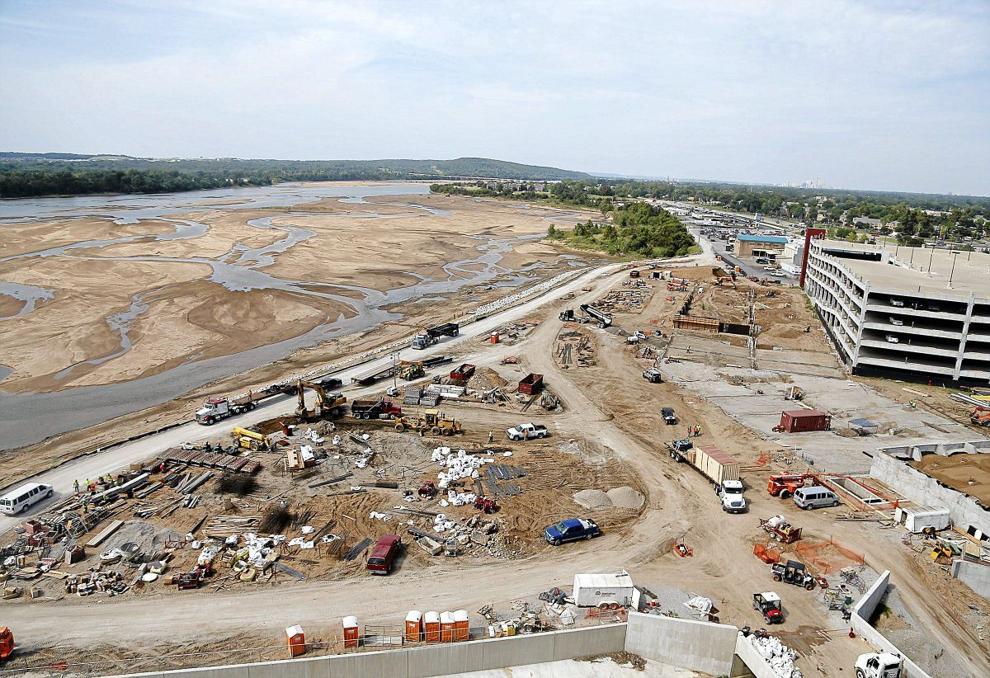 Margaritaville Casino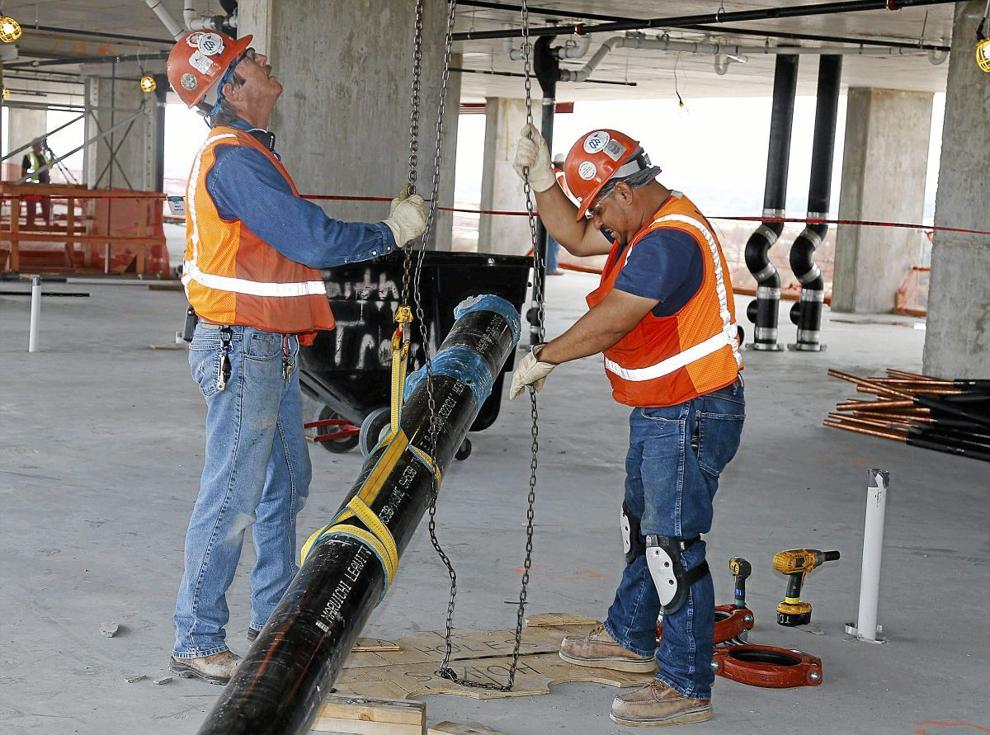 Margaritaville Casino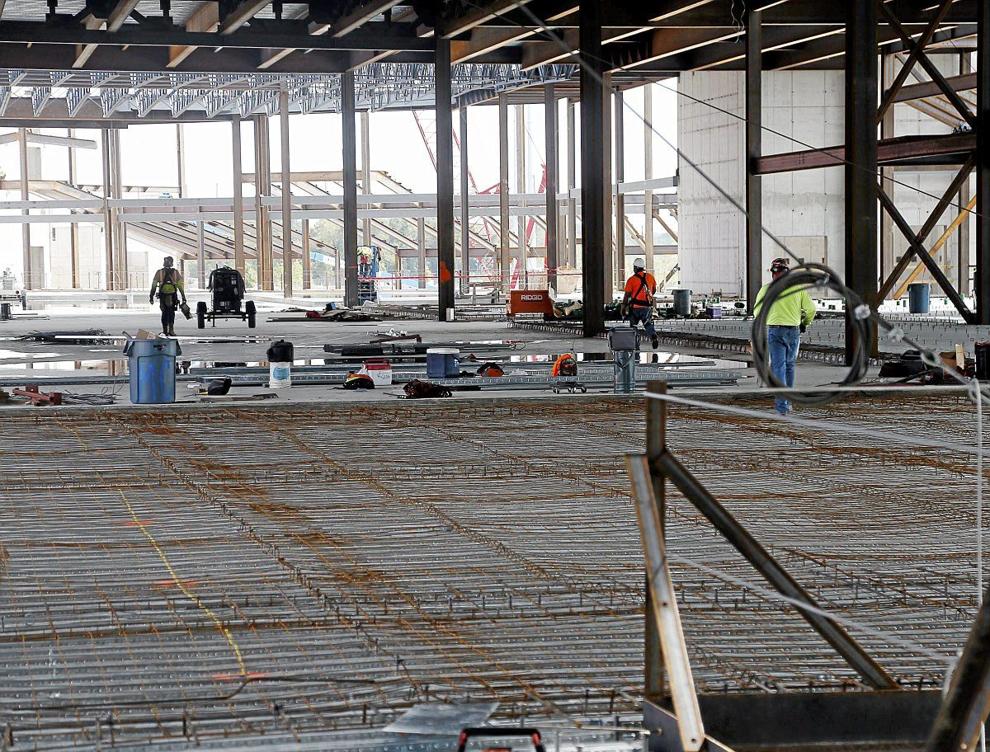 Margaritaville Casino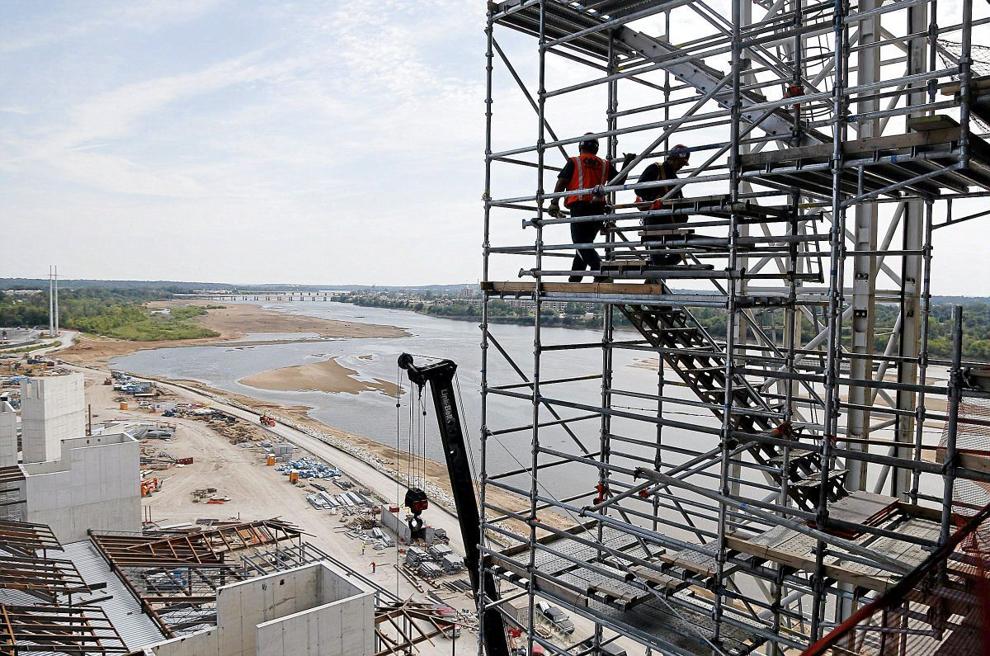 Margaritaville Casino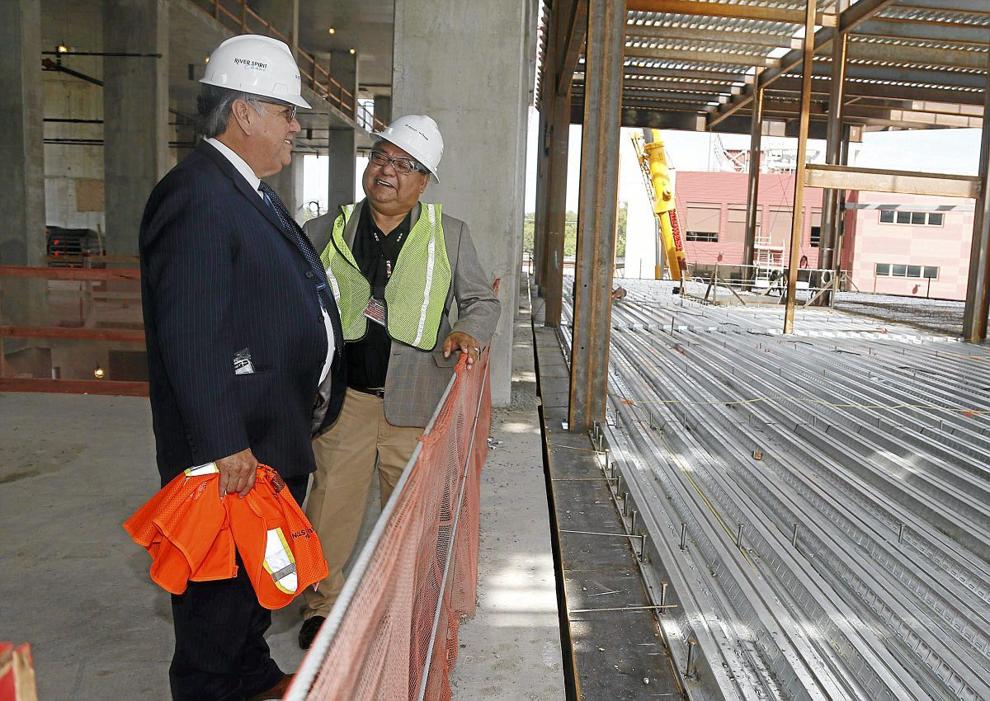 Margaritaville Casino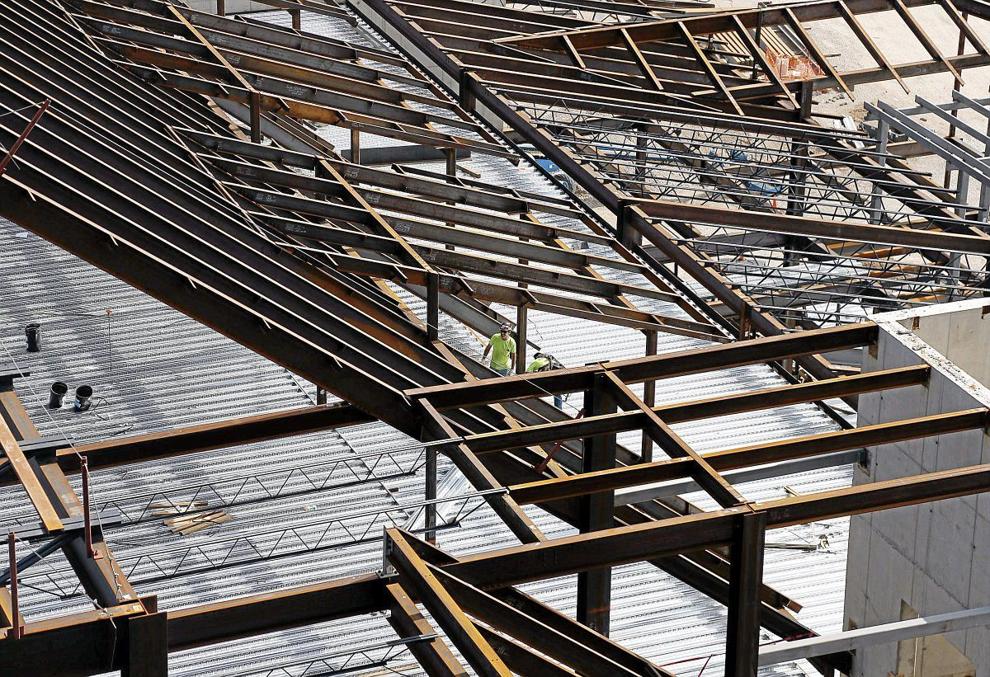 Margaritaville Casino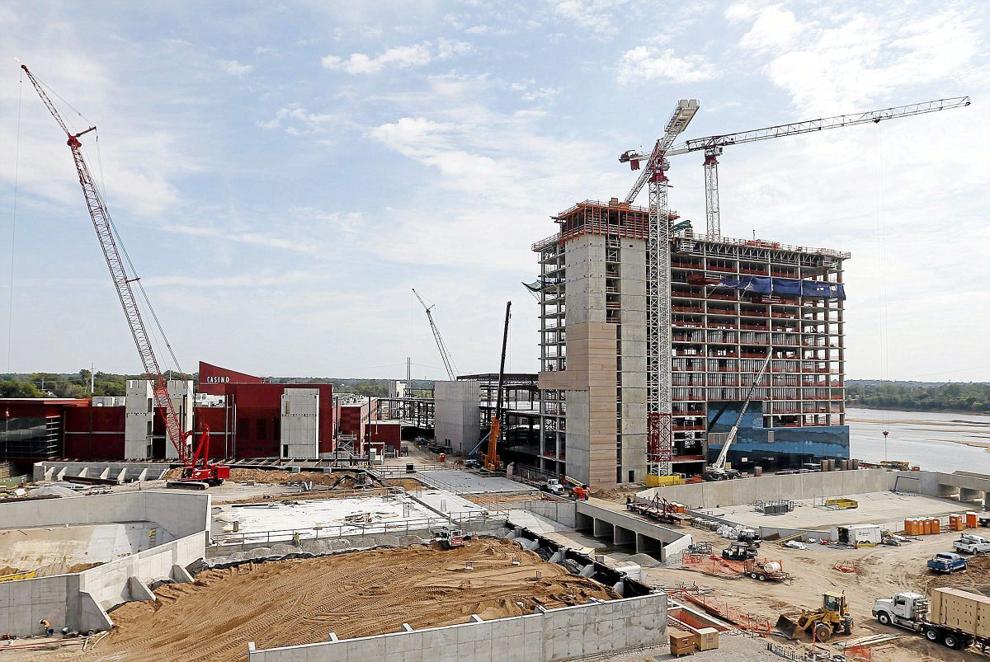 Margaritaville Casino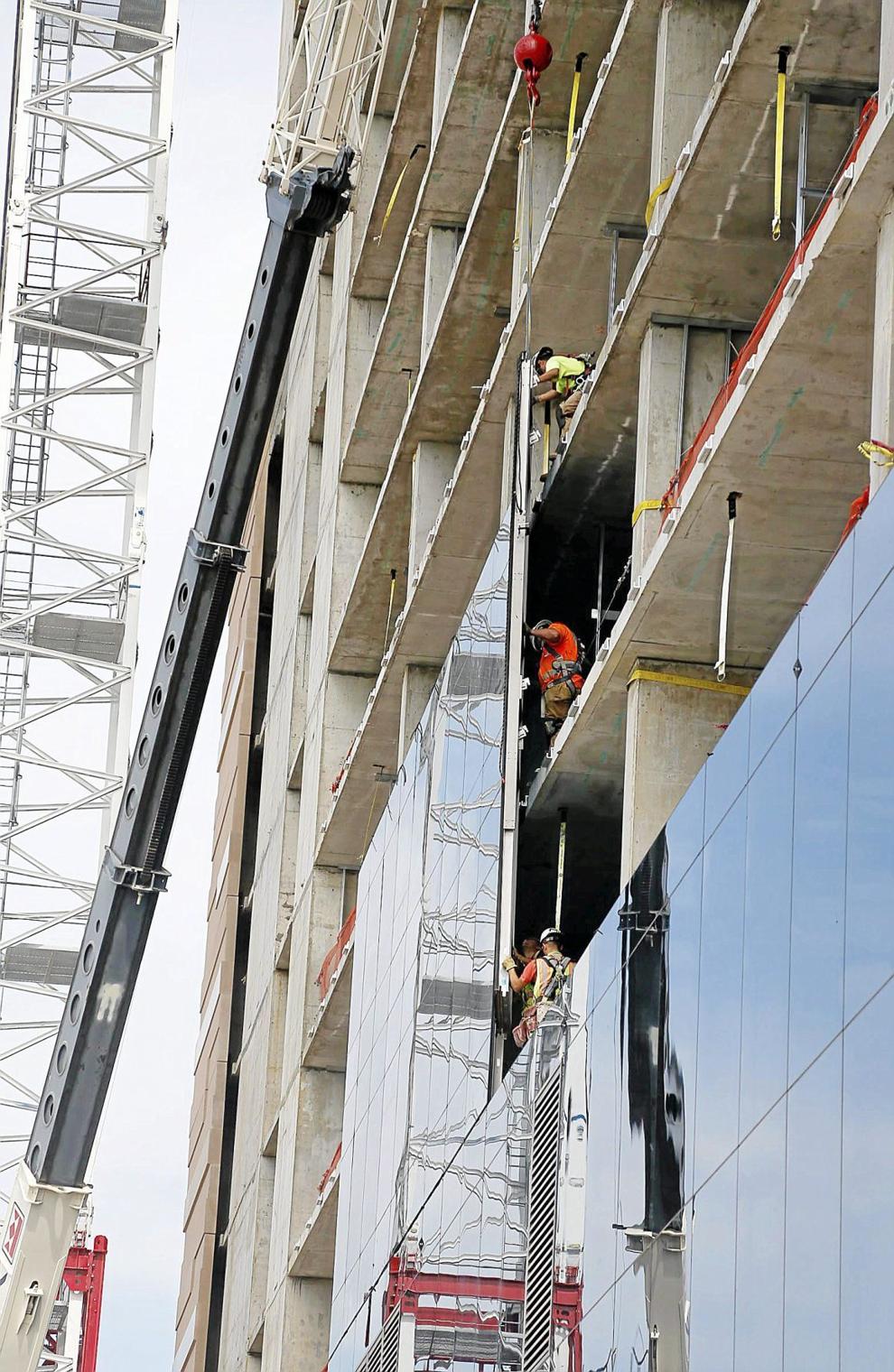 Margaritaville Casino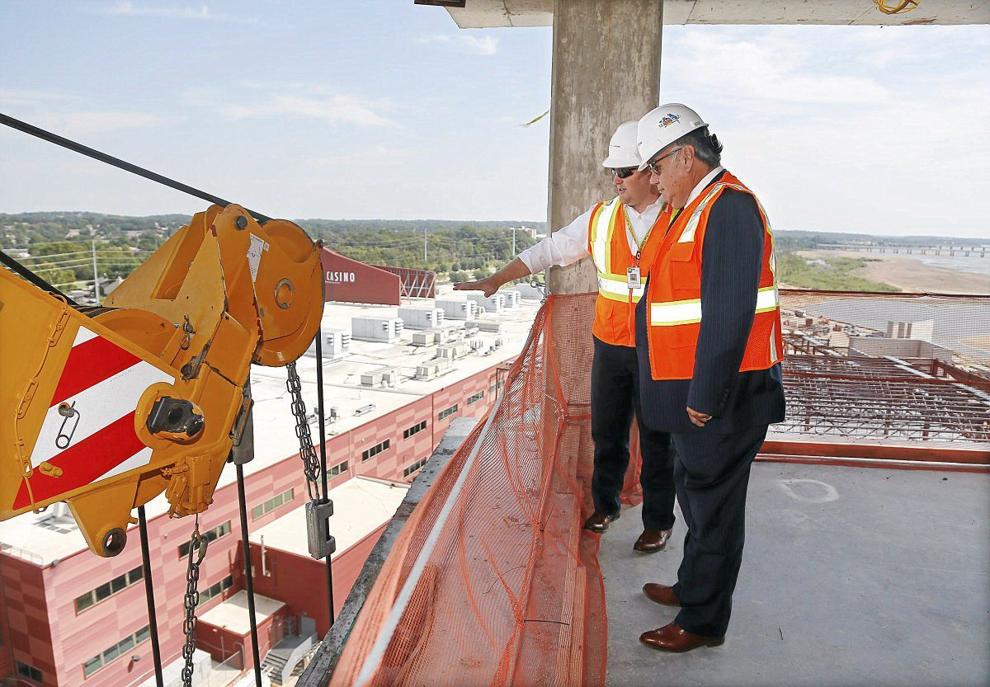 Margaritaville Casino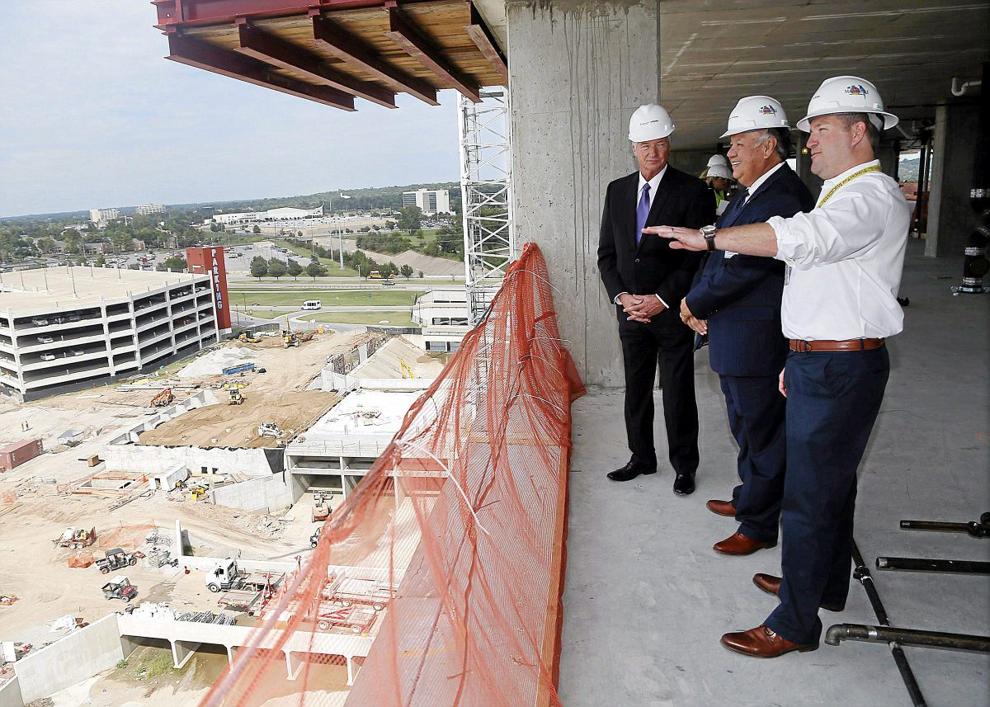 $3 for 3 months