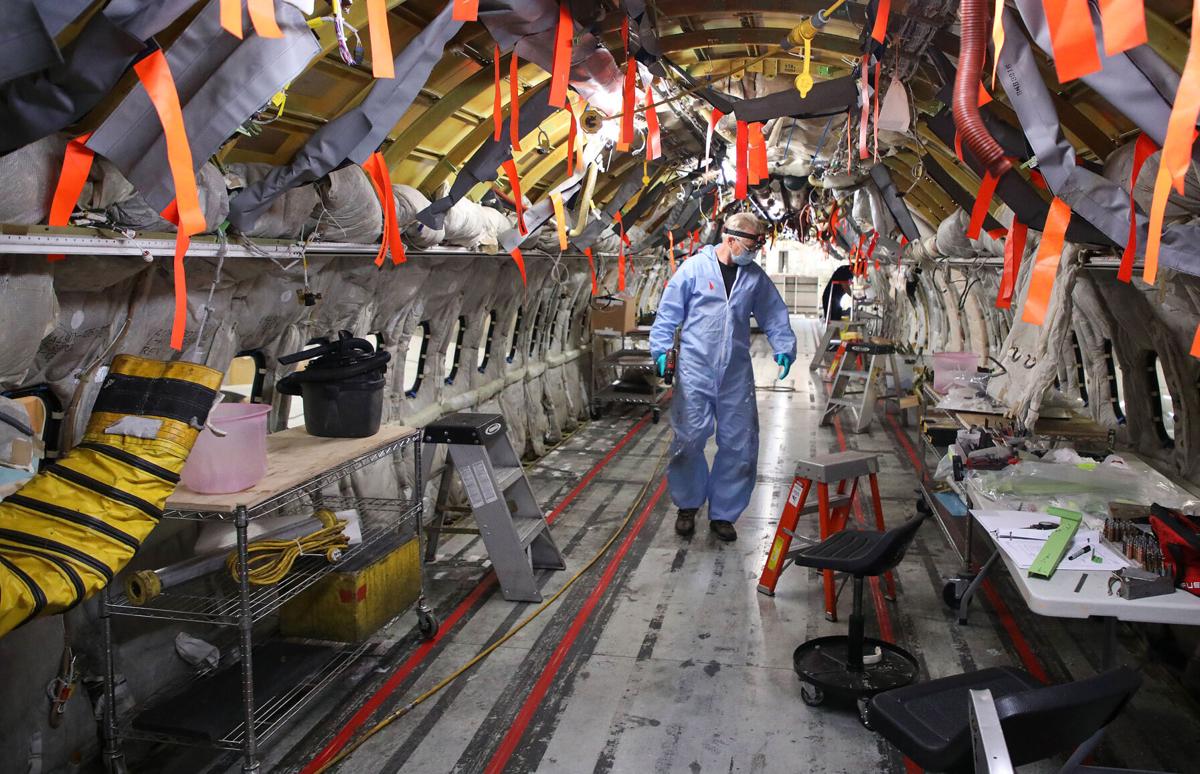 Suffering from headaches and head congestion, Dale Danker, president of Transport Workers Union Local 514, has been laid up with a breakthrough case of COVID-19 all week.
And it remains his stance, and that of Local 514, that Tulsa employees of American Airlines shouldn't be forced to get a COVID vaccination.
The Fort Worth, Texas-based airline told employees in an email Wednesday night that its workers in the United States must be fully vaccinated by Nov. 24 or face termination.
Although Danker said people on "on both sides of the coin" have spoken out to him, "it's an overwhelming majority of people who believe it should be a choice."
Local 514 represents about 4,100 of the roughly 5,200 people who work at Tech Ops-Tulsa, American's largest maintenance base.
In an Oct. 1 letter, American CEO Doug Parker and President Robert Isom told workers that the U.S. government had recently released additional guidance on the COVID-19 vaccination requirements for federal contractors and subcontractors.
"Due to several of our agreements, including the City Pair Program, the Civil Reserve Air Fleet program and our Department of Defense cargo contracts, American is classified as a government contractor," Parker and Isom wrote.
"While we are still working through the details of the federal requirements, it is clear that team members who choose to remain unvaccinated will not be able to work at American Airlines. Team members who cannot be vaccinated because of a disability or sincerely held religious belief can request an accommodation …."
American will provide an extra day of vacation pay and other incentives for those vaccinated by the Nov. 24 deadline.
"We have consistently advocated that all American Airlines team members — and all eligible individuals around the world — should get vaccinated, and we appreciate the tens of thousands of team members who did so during our incentive program," Parker and Isom said in last week's letter.
"For those colleagues who did not, we realize this federal mandate may be difficult, but it is what is required of our company, and we will comply."
No deadline for vaccination was set in that Oct. 1 letter.
At the urging of his physician, Danker completed his COVID inoculation in February.
"I followed my doctor's orders," he said. "I didn't follow the orders of some company and some government telling me to go get it.
"It just seems odd to me and a lot of people out there that you get this mandated to you irregardless of whether you have the COVID, irregardless of whether you have immunity to it. They give no thought to whether you, as an individual person, are better off with it or without it."
Other major airlines such as Southwest Airlines and United Airlines also have instituted a vaccination mandate. Citing the success of its voluntary vaccination program, Atlanta-based Delta Airlines remains a holdout.
"I have a large group of people in Tulsa who are strongly convicted," Danker said. "They have no trust in government. They say, 'I have an immunity to it because I've already had COVID, and I shouldn't have to take the vaccination.'"
A petition protesting American's mandate has been circulated in Tulsa, Danker said. Many unvaccinated workers at the maintenance base are close enough to retirement age that they may let the airline fire them and take their chances with a Title VII discrimination lawsuit, he said.
"It's a big stink nationwide, not just here in Tulsa," he said.
Featured video: More major airlines mandating employees get COVID vaccinations
COVID-19 information Oklahomans need to know
When can children get vaccinated?
COVID consequences: What can unvaccinated people expect if they get infected?
Primary care physician Brad Hardy discusses post-COVID syndrome
What do pregnant women need to know?
OSU Medical Center doctor on Regeneron: 'The only effective therapy that we have for COVID-19 right now'
When can Oklahomans get a booster shot?
'Continued death rates high for some time to come' despite decreasing cases in Oklahoma
Can schools mandate masks?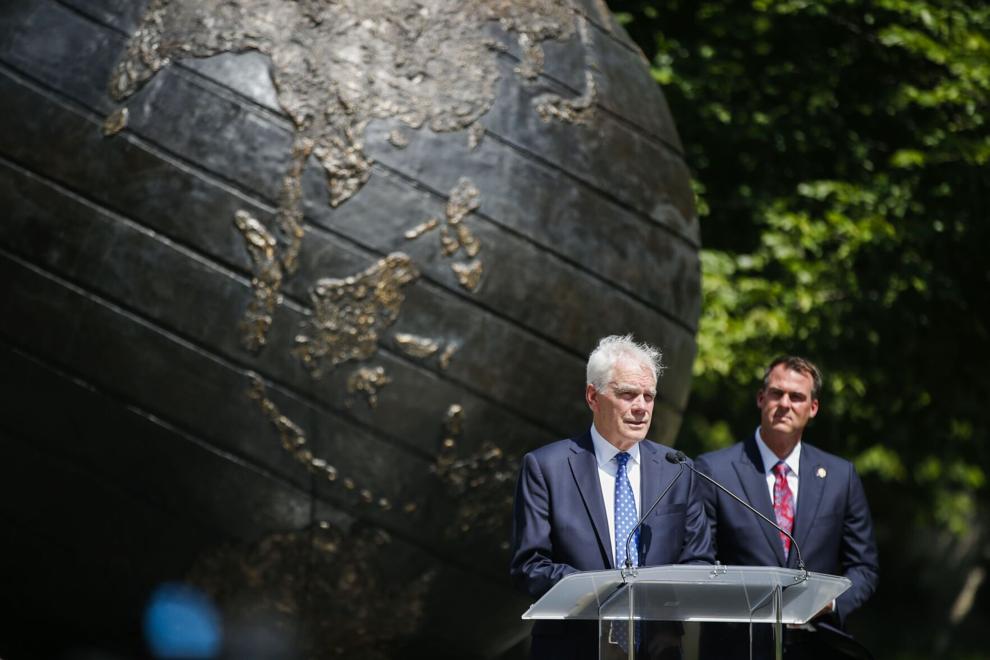 Explainer on COVID testing in Oklahoma schools funded through early-detection grant
Isolation and quarantine guidance for classroom exposures
Details on delta variant
Why aren't COVID-19 patients receiving the vaccine while hospitalized?
"Go get your shots." Unvaccinated COVID patient talks about his illness
Can unvaccinated people be immune due to a previous COVID infection?
COVID data expert: 'We're moving into a bit of an endemic situation'
How long might Oklahoma have COVID-19 'population immunity'?
Post-COVID infection expectations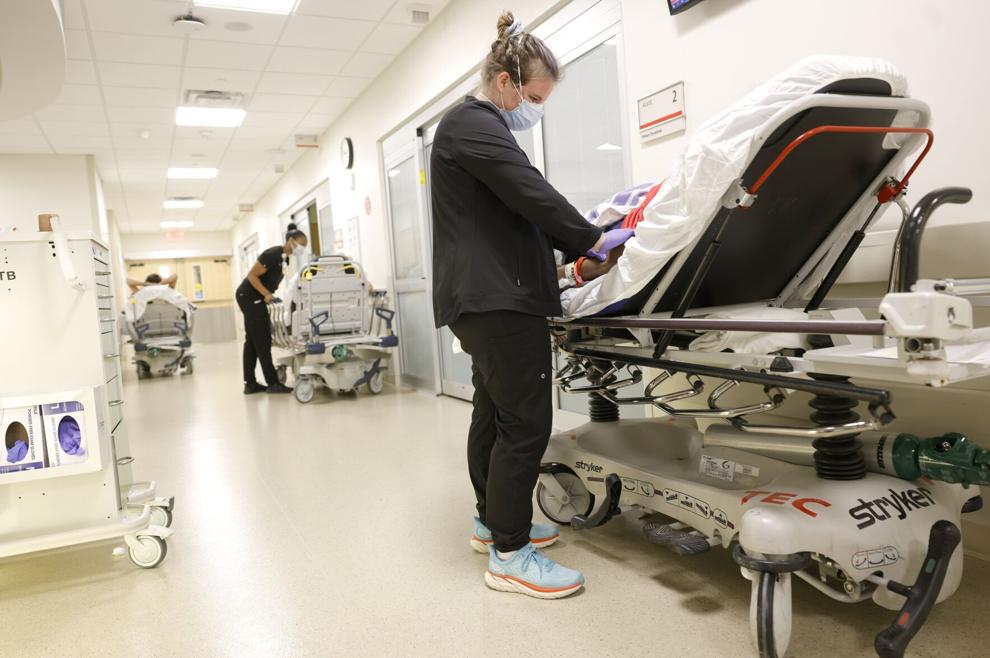 Most updated mask guidance from CDC, WHO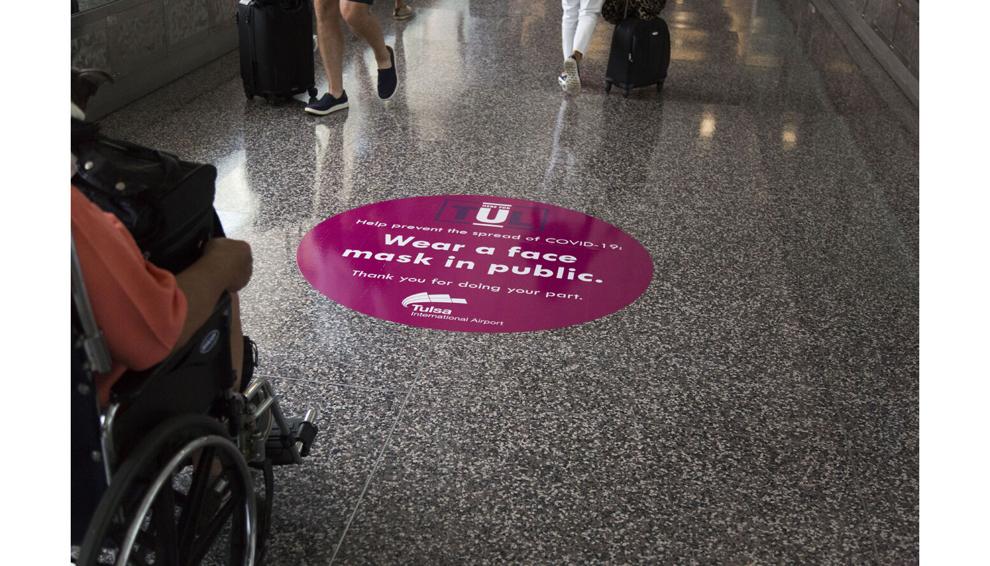 Where you can find COVID testing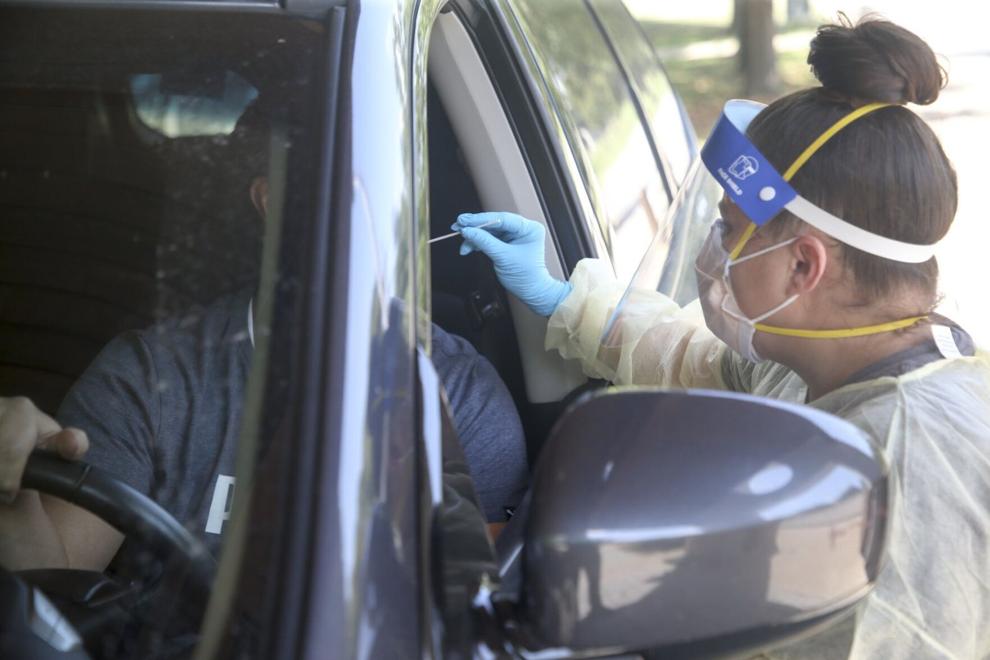 Where to find a vaccination
$5 for 5 months