If the coronavirus taught companies anything, it is that much of this nation's business can be conducted in sweatpants and house shoes.
The global consulting firm McKinsey & Co. questioned 25,000 Americans in a 2022 survey and found 87% of people offered at least some remote work relish the chance and spend an average of three days a week doing so from home. Of that number, 35% reported having the option to punch a clock remotely five days a week.
Nearly three years removed from the outset of the pandemic, the Tulsa World sampled a number of local companies, including some of the largest, to determine how they are tackling the office work dynamic.
"You have to have a reason for people to want to come into the office," said Williams CEO Alan Armstrong, addressing an audience last week at a Friends of Finance luncheon at the University of Tulsa. "It's really important that people have a place to learn and observe others and have more ad-hoc conversation. ... I think that's incredibly important."
Close to 32,000 people work for companies located in downtown Tulsa, the city's business hub, according to the Tulsa Regional Chamber.
An energy firm that handles 30% of the country's natural gas, Williams employs about 1,000 people at its headquarters at One Williams Center (BOK Tower), Williams spokesman Tom Droege said. Most office-based roles at Williams allow working from home one to two days a week, he said.
"If I was a young person out there and I knew what I knew today, I would be asking, 'Do your senior people that I'm going to learn from, ... do they come into the office every day? Because I want to come into the office and learn from them,'" Armstrong said. "That's an issue that we have to take on.
"But as companies, we have to check ourselves up and say, 'Why is there such a fight about this? Why do people not want to be in the office?' We have to listen and learn to make sure we're making an environment that people see as valuable in terms of people being in the office."
Attorney Shawn Dellegar is vice president of administration at the law firm Crowe & Dunlevy in Tulsa.
"The last three years have certainly proven you can work from home, you can work from a cafe, you can work in the office," he said. "All of our systems now are basically in the cloud. No matter where you are, you log in and it looks basically the same. The screen size is really the only key factor."
The majority of the company's 30-35 local employees have returned to in-person work at Crowe & Dunlevy, which last year moved into 222 North Detroit Avenue, a new high-rise.
"The face-to-face, collaboration and teamwork is important," Dellegar said. "Here at the Tulsa Crowe office, we kind of pride ourselves on having a pretty good family-type environment. We all get along real well, know each other's families and what everybody's doing.
"It's been good from a personnel and attorneys' standpoint to get everybody back in and talking. We're human. We're social creatures."
Giving its employees and tenants another reason to commute, Williams recently poured millions into renovating the main plaza level of the 52-story skyscraper it owns downtown. The gem of the refurbishing is Center Court, a 20,454-square-foot food hall unveiled last year.
Stacy Kymes is president and CEO of BOK Financial, home to about 2,200 employees in the BOK Tower. He said the company's leadership team spent the first quarter of 2022 examining where it wanted to be on the in-person/remote spectrum.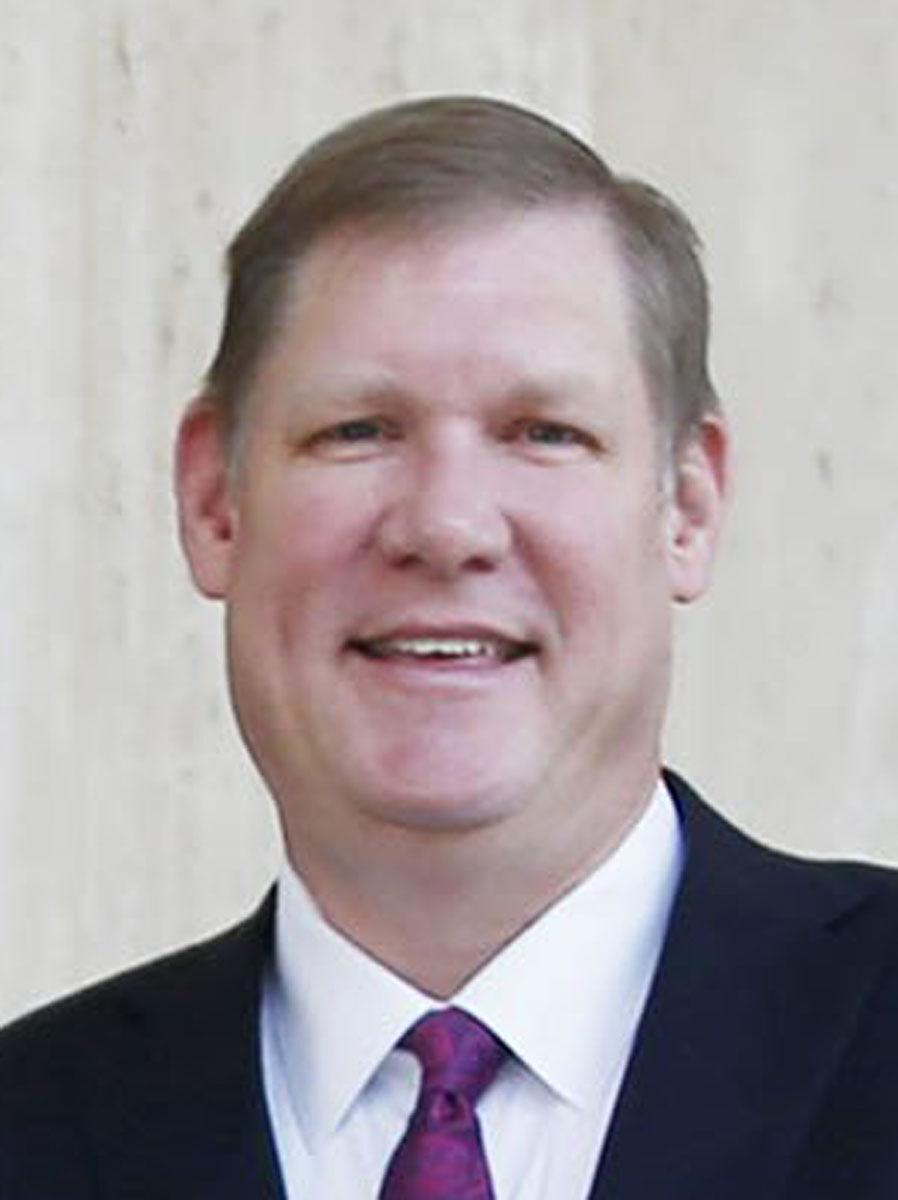 "If you have a fully remote workforce over time, you don't have a culture that is sustainable," he said. "But if you're dedicated to having everybody in the office all the time, it may limit the quality of candidate you can get from a hiring perspective."
To help in its deliberations, BOKF leaned on the writings of such authors as Malcolm Gladwell and Adam Grant, a professor at Wharton School of the University of Pennsylvania. Ultimately, in the second quarter of last year, BOKF rolled out a hybrid option: three office days and two at home with some designated collaboration days thrown in.
"You have to be in the office on these collaboration days, so you have these accidental collision points where you run into people and talk about things that are going on that you may not have thought about if you were fully remote," Kymes said. "Some groups ended up migrating to four (office days) to one. That seems to have worked well. At the end of the day, we're a service organization. We have to serve our customers exceedingly well to continue to earn their business."
BOKF will continue to monitor its policy, he said.
"I don't know that the book is written on what the hybrid work environment looks like," Kymes said. "It is still evolving. We want to make sure we're doing the things we need to be doing to be successful while also giving ourselves the best chance to hire great people."
ONEOK, another large company in the central business district, began bringing its close to 1,000 employees back to the office in phases in early 2022. Mondays, Tuesdays and Thursdays are now mandated as office work days.
"I think we have created the best of both worlds," said Janet Hogan, senior vice-president and chief human resources officer for the energy firm. "We've heard from our people that although they enjoy working from home a couple of days a week, they really, really miss the face-to-face interaction, as well as they hallway conversations, which can be very valuable to people."
To attract new employees and help keep its current ones, ONEOK also has enhanced its in-office perks.
It has an on-site physicians clinic for employees on the company health plan, and ONEOK this past summer opened The Hub, a 4,800-square-foot space where associates can socialize and grab refreshments. The company also has developed an in-house app that dispatches online food orders to specific floors at no delivery charge.
"I'm really proud of what we do offer, and our employees are very appreciative," Hogan said. "We treat our people very well."
---
Video: Study supports arguments for four-day workweek