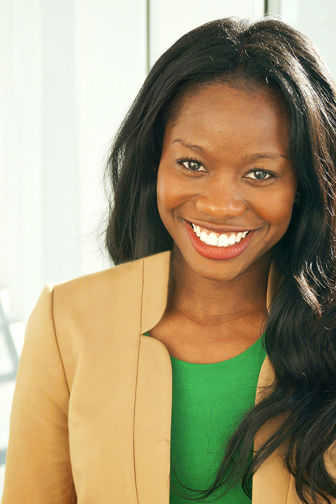 Bentonville, Arkansas-based Heartland Forward has chosen 10 Tulsans to participate in an accelerator program.
Each of them will receive a $5,000 Pebble Grant and participate virtually in the Washington, D.C.-based Builders + Backers Idea Accelerator program. They will receive funding, training and assistance to run a rapid, small-scale test of their ideas.
The Idea Accelerator is the first of many programs that will be available to Tulsa residents through Heartland Forward's new Community Growth Program and Toolkit (CGPT), which aims to provide training, tools and resources for aspiring entrepreneurs in Heartland communities.
Brought to Tulsa by Heartland Forward and run by Builders + Backers, with partner Accenture, the program is supported locally by the George Kaiser Family Foundation.
Persons selected to the summer 2021 cohort are Shakori Fletcher, Annika Gacnik, Jackiez Gonzalez, Cheryl Lawson, Chantelle Lott, Amanda Morrall, Michael Mbaluka Mutinda, Terrie Shipley, Cheyenne Smith and Kristin Towles.
"The Idea Accelerator is designed around the premise that everybody can be equipped to learn the entrepreneurial tools needed to become a builder," Donna Harris, CEO of Builders and Backers, said in a statement. "By starting with a challenge they care about and then, through an entirely new type of training program, learning how to develop and test ideas with small experiments, residents can create positive change for their community while also potentially scaling a business."
Applications for the program were open to anyone living in Tulsa. Applicants were asked to articulate a problem or challenge they care about and wish were solved, their new and creative idea for tackling it and some possible small ways those ideas might be tested quickly and inexpensively to see if they hold merit.
Forty-five applications were received for the first cohort, with ideas ranging from building up new forms of local news, helping the homeless and opening new pathways to higher education to building the creative economy, helping Black-owned businesses thrive and stimulating entrepreneurship.
Ross DeVol is president and CEO of Heartland Forward.
"Tulsa has many of the characteristics of what it takes to have a thriving entrepreneurial ecosystem," he said. "When determining communities to launch our programmatic work, Tulsa was an easy decision to be among the first. This decision has only been reinforced by the sheer number of applicants wanting to participate in this program and make a difference for their Tulsa community. We look forward to seeing what they accomplish."