Communication and transparency are essential for leaders as businesses reopen and employees begin to return to office environments, members of the Tulsa Regional Chamber heard Tuesday.
The chamber's Business Support Series features regular webinars on topics related to the COVID-19 pandemic, with the latest focus on how to safely and effectively manage employees re-entering the workplace.
Jeff Wilkie, a consulting executive with business advising firm HoganTaylor, said defining "why" employees are returning is essential to determining the "when" and "how" that should be accomplished.
He said employees must be assured protocols are in place. He noted that HoganTaylor's CEO does a video each Monday of the company's status and offers his own viewpoints.
"The communication and transparency at this time is really, really important — that we are talking with (employees)," Wilkie said.
He outlined his four guidelines for "SAFE" returns:
• Site management and protocols. This encompasses space planning and prioritizing physical distancing; defining guided pathways or directional flows; scheduling regular cleanings; and availability of hand sanitizer, disinfectants and personal protective equipment.
• At-risk population (essential/vulnerable workers). There must be an understanding of where employees are on the spectrum; consideration of a person's age, health, and co-habitation situation; and a flexible but consistent process for exceptions.
• Facility operations. This includes establishment of pre-screening questions for employees; a plan for a phased or staggered return; and consideration of outside visitors.
• Employee communication and transparency. Leaders must communicate plans and strategies to employees, as well as consider contact tracing protocols and awareness of ADA and HIPAA compliance.
"It's OK that things are not perfect. I don't think anyone expects that we are running a playbook that is tried and true," Wilkie said. "This is a new playbook for everybody, and I think employees understand that it doesn't have to be perfect right now because it just has to be right now."
Wilkie also addressed a submitted question about gathering employee feedback on the reopening processes.
He said that within productivity questions in workplace surveys, he thinks employers should ask how are individuals doing, which means getting into feelings.
"While I don't think anybody here is Dr. Phil, nor should be Dr. Phil, I do think that finding out where people are is going to be very important and really listening to them is going to be critical," Wilkie said. "That whole thing of feeling safe is a varying emotion. Would you feel safe coming to work? Would you feel safe going to a client location?"
---
Featured gallery: What Tulsans need to know about Tesla and Elon Musk
Q&A
Who is Elon Musk?
What else does Elon Musk own?
What is Elon Musk 's connection to Tesla?
What does Tesla do?
What about that popular flame thrower?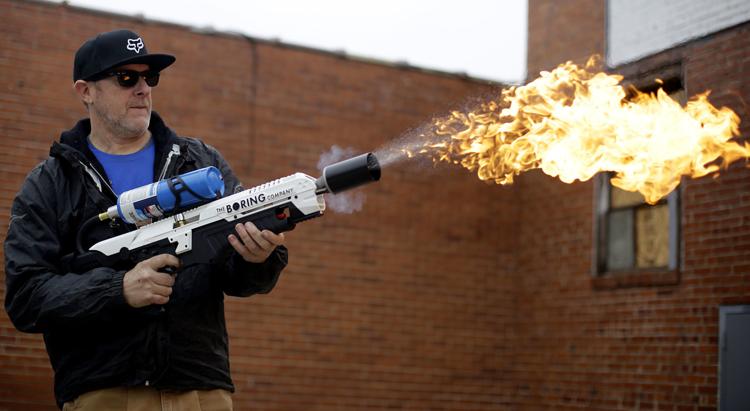 Why is Tesla talking about coming to Tulsa?
Where does Tesla have plants now?
When have we heard about Elon Musk making news before?
What's the deal with Elon Musk's baby's name?
What does Musk do with his billions?
Where does Musk live?
Why are there no Tesla dealerships here?
COVID-19 complete coverage