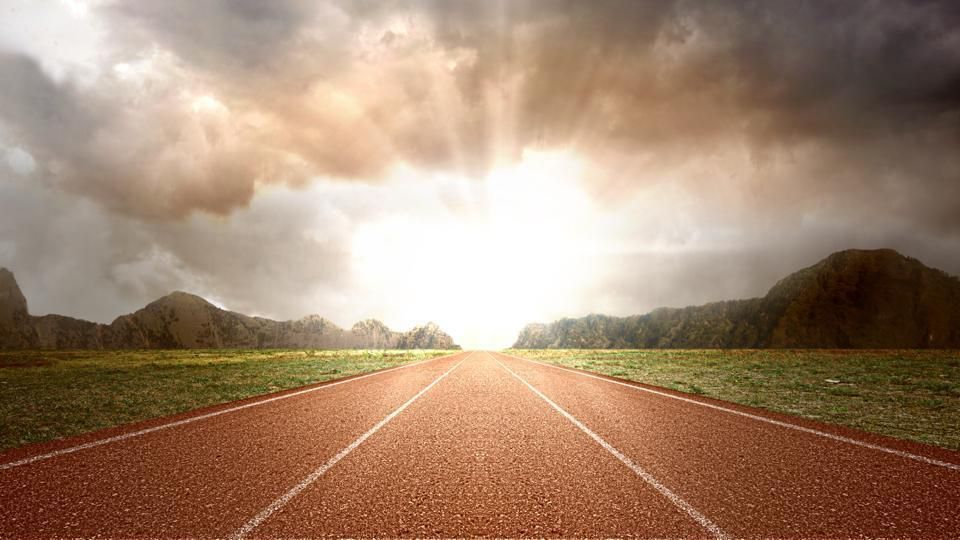 Just about every industry is continuing to suffer from the economic fallout of the Covid-19 pandemic, and many workers may experience layoffs. For a student loan borrower in this situation, does it make sense to refinance student loans now before your financial situation changes? Here's what you need to know.
Why Refinance Your Student Loans Now
If you think you're about to lose your job and want to refinance, you should start the process as soon as possible. Because interest rates are so low, more borrowers than usual may be considering refinancing, leading to a potentially high number of applications at each lender.
Also, in general, most lenders won't approve a refinance application from someone who is unemployed. If you suspect that layoffs are around the corner, now might be a good time to refinance. However, if you have federal loans and are worried about job cuts, avoid refinancing them. Federal loans have more relief options, like income-driven repayment and longer deferment and forbearance programs. Refinancing private loans only is a safer bet.
The loan approval process is usually conditional based on employment. If you lose your job while you're still in the process of refinancing, the refinance offer could be revoked—even if you were already approved.
Should You Refinance Private Loans?
If you already have private student loans, refinancing to a lower interest rate can help you save money. This can make it easier to survive unemployment.
For example, let's say you have $50,000 in private student loans with a 10-year term and an 8% interest rate. You can refinance to a 10-year term at 4% interest and pay $100 less per month. You'll also save $12,049 in interest over the life of the loan.
You may also refinance to a longer term than your current loan to lower your monthly payment. This can help free up cash flow while you're in between jobs, or if you become self-employed and have a variable income. However, this will mean paying more interest over the life of the loan.
For example, if you have $50,000 in student loans with an 8% interest rate and a 10-year term, you could refinance to a 20-year loan with a 4.5% interest rate. You would save $290 each month, or $190 more than if you refinanced to a 10-year loan.
However, you would end up paying $3,120 more in interest over the life of the loan because of the extended term. Because student loans don't have prepayment penalties, you could avoid some of this interest burden by paying extra when you can afford it.
Deciding what kind of loan term to choose depends on how quickly you can find another job, what your other fixed expenses are and how substantial your emergency fund is.
How to Choose a Private Loan Refinancing Company
If you think you're going to be laid off and want to refinance, you should pick a student loan refinance lender that provides a deferment or forbearance program for unemployed borrowers.
Here's what some popular student loan refinance companies offer:
SoFi
SoFi's unemployment protection program lets borrowers defer payments in three-month increments for 12 months in total. This program is only for those who lost their job through no fault of their own. If you get fired, you won't be eligible for their unemployment program.
Interest will continue to accrue during forbearance and will be capitalized, or added to the principal balance, at the end of the forbearance period. Borrowers who can afford to make interest-only payments will be able to reduce the amount capitalized.
CommonBond
CommonBond offers a special forbearance period under its Natural Disaster Forbearance program, which allows borrowers to defer loans for one month at a time. You can reapply for this program every month until the federal government declares that the Covid-19 pandemic is no longer a national disaster.
Interest will continue to accrue and will be capitalized at the end of forbearance, but borrowers can make interest-only payments to avoid this. CommonBond also offers a 24-month forbearance program for borrowers experiencing financial hardship.
Laurel Road
Laurel Road offers an economic hardship deferment program for three-month increments, up to 12 months in total. Interest will continue to accrue and be capitalized when forbearance ends.
Earnest
Earnest has a forbearance program for those who are furloughed or lose their jobs. To qualify, you must not have gotten fired for cause.
The forbearance program lasts up to 12 months in total. Borrowers need to make three consecutive, on-time payments to qualify. Interest will continue to accrue during this time.
PenFed Credit Union
Splash Financial
Why You Shouldn't Refinance Federal Loans
The federal government does not have its own refinancing program, so refinanced federal loans automatically become private loans. That decision is irreversible.
Here's what you should consider before refinancing federal loans:
More Access to Income-Driven Repayment
If you don't have any income coming in, you'll likely receive a $0 monthly payment. This lets you remain current on your loans without having to apply for deferment or forbearance.
Plus, you can fill out a new IDR form on studentaid.gov whenever you want. For example, let's say you're already on an income-driven repayment plan, and you have a $200 monthly payment.
If you get laid off, you can resubmit your information to be approved for a $0 monthly payment. When you find a new job, you can fill out a new IDR application and get your new monthly payment.
Loan Forgiveness May be Available
Many student loan and policy experts believe that President Joe Biden will issue some kind of loan forgiveness as part of his Covid-19 relief efforts. While his stimulus plan does not currently include loan forgiveness, Biden has expressed support in the past for legislation that would forgive $10,000 worth of federal student loans.
That means if you refinance your federal loans and convert them to private loans, you may lose the ability to have those loans forgiven by the federal government, if forgiveness is part of any legislative action to come.
More Access to Deferment and Forbearance
Even though many private lenders offer deferment and forbearance programs, they have more rules and stipulations than the federal government's programs. For example, some lenders limit deferment or forbearance to those who are laid off involuntarily. So if you're fired due to cause or you quit your job, you may not be able to defer a private student loan.
Federal loans don't have these kinds of requirements. Also, many private lenders have to manually approve deferment and forbearance requests, but federal loans have a more formalized process through your student loan servicer. When your ability to make student loan payments becomes compromised, you won't want to be waiting around for deferment approval from your lender.
Plus, if you have subsidized federal loans, you will not be charged interest while your loans are in deferment. This could save you a substantial amount of money in interest.