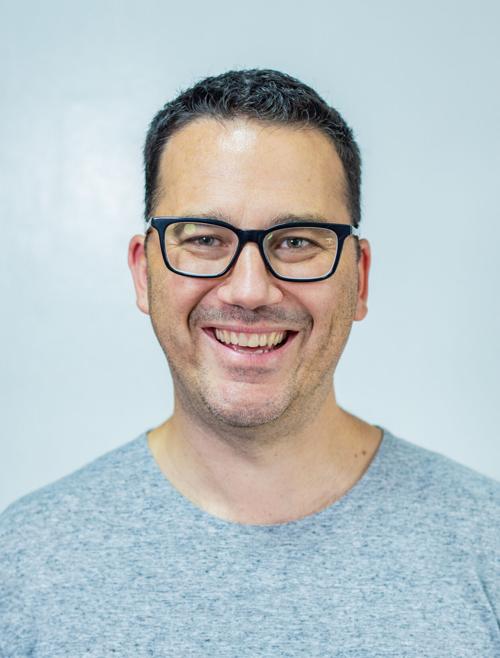 As Chris Waldron was graduating from the University of Michigan, he read a story about how the state was losing its brightest emerging professionals to areas with better opportunities.
"Philosophically, I was like 'Why am I staying here when everybody who is quote unquote smart is moving away?'" he said.
So Waldron left the Great Lakes region about 20 years ago, establishing himself as a entrepreneur on the West, and then East coasts.
Today, however, he is bent on mitigating that intellectual seepage, also know as "brain drain."
The resident of Brooklyn, New York is co-founder and CEO of Satellite, which trains and places people into jobs in remote tech sales. Backed by the George Kaiser Family Foundation and Tulsa-based investment fund Atento Capital, the program launched nationally in Tulsa in late November.
The $1,995 tuition for training is being covered by George Kaiser Family Foundation. The program requires no college degree and anyone accepted from Tulsa will pay nothing.
"The premise is we want to democratize access to tech sales jobs," Waldron said. "… I wanted to be able to give back to the tech sales community in a way where I can leverage my network of start-ups and convince them to hire people in small, up-and-coming cities like Tulsa and de-risk it for them by creating a sales training program that creates a strong foundation for a career in sales."
Tech sales focus on identifying companies who can benefit from a particular solution. Satellite has partnered with 36 Degrees North for its virtual launch and the company plans on moving into a physical headquarters in downtown Tulsa soon.
"… I think about the number of people who like the city they grew up in and aren't interesting in leaving or have a partner that has them locked-in locally or they are taking care of a family member," Waldron said. "Just because somebody lives in Tulsa, Oklahoma, doesn't mean they are not really talented and a really hard-working person who could do really well in a distributed, remote sales job."
"What I saw in the GKFF and Atento organizations was an alignment with the local governments, the local chambers. Everybody had mutual alignment and initiatives going that weren't sometimes conflicting. It was a whole bunch of people who were interested in leveling Tulsa into a second-tier city that people are interested in moving to."
Of 192 applicants, five were accepted for Satellite's first cohort, which will be completed later this month, Waldron said. Interviews have begun for the second eight-week bootcamp, which will start in mid-January.
"We want it to feel inclusive, not exclusive," Waldron said. "Take Harvard for example, it's exclusive. There are a lot of companies and colleges that are gatekeepers. Our goal is to not be a gatekeeper. It's to give people access."
"It's about being able to have a curious mindset so someone can succeed at a entry-level sales position. It's about having a hard-work mentality and an ability to persevere. We're vetting for those types of things."
Josh Miller is a program officer with GKFF.
"The civic side of our mission is to make Tulsa a more vibrant and inclusive place," he said. "And providing economic opportunity is a very central tenet to that. Having a workforce training tool such as Satellite, which provides inclusive and accessible workforce training for careers of the future that provide skilled, sustainable wage jobs is an very important project toward achieving that goal."
Michael Basch, managing partner at Atento Capital, said even before the COVID-19 crisis, companies were finding coastal cities such as New York and San Francisco "insanely expensive" for operations. Moreover, the rise in remote work has made those locales less appealing, he said.
"… A lot of companies were kind of already setting up secondary offices in places like Salt Lake City or Austin and Denver or Nashville," Basch said. "Even those places have gotten increasingly more expensive.
"Here, Chris and Satellite are going to be developing folks who have a variety of backgrounds. Some of them are college grads. Some of them are not college grads. Some of them are right out of high school. Some of them are mid-career professionals that want to do something else. This can put them in jobs and continuously develop them at a really good salary for Tulsa, hopefully at $60K and beyond."