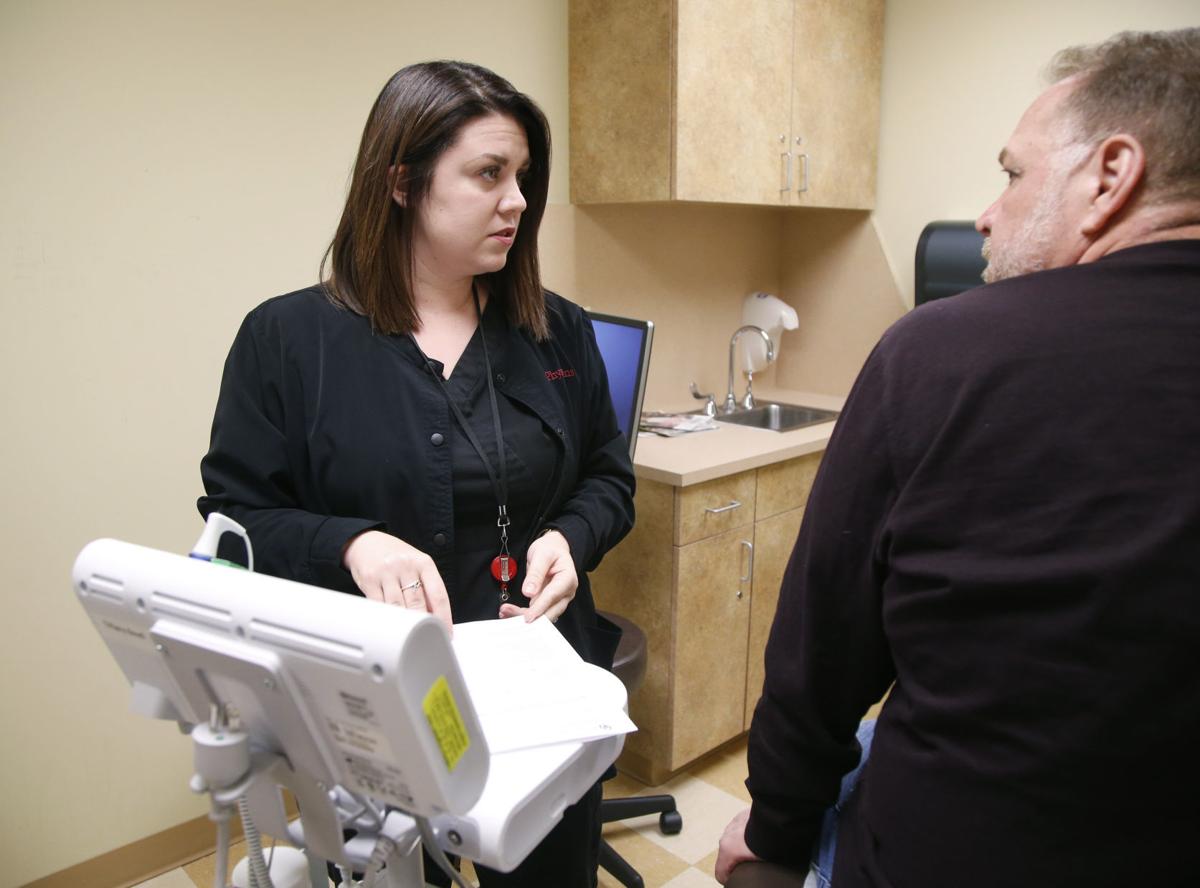 The state's nursing workforce is in a unique predicament as it deals with its aging workforce.
The "Silver Tsunami" brought on by baby boomers leaving the workforce is well documented, and employers in most sectors are struggling to fill resulting vacancies.
The health care workforce has the added difficulty of an increased workload brought on by the aging population.
The result of those retirements and heavier workload is a nursing shortage that could get worse before it gets better.
Oklahoma, according to the National Council of State Boards of Nursing, has a ratio of 700 registered nurses for every 100,000 people. That is well below the national average of 1,150 per 100,000.
"There is definitely a need for a greater nursing workforce," said Gary Loving, interim dean of the University of Oklahoma Fran and Earl Ziegler College of Nursing. "All the hospitals have vacancies in their nursing workforce. It's both a matter of supply and demand."
How did we get here?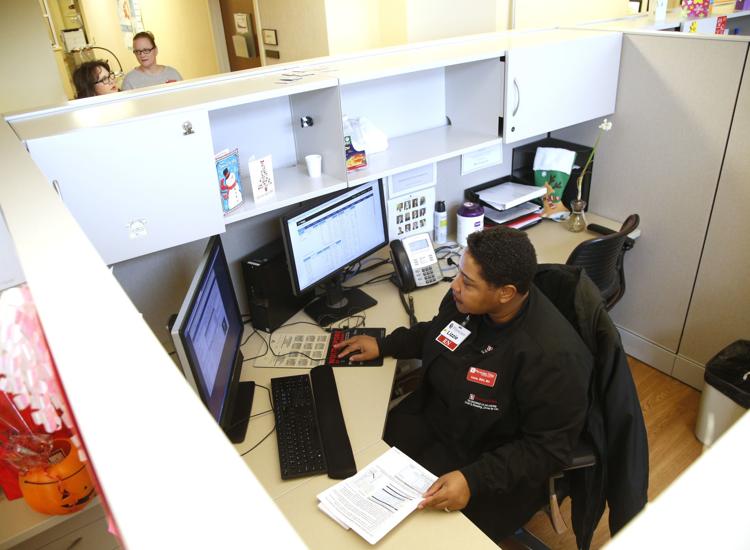 An aging population, an older nursing workforce and an increase in retirements of nurses from both the clinical setting and from teaching are all part of the issue.
Nearly 60 percent of the total licensed practical nurse workforce is 40 and older, and 35 percent is older than 50. With registered nurses, 63 percent are over the age of 40 with 40 percent 50 and older.
"The significance of that is if you are working a 12-hour shift in a hospital, the physical demands of that job on your body are greater than any other profession," said Jane Nelson, CEO of the Oklahoma Nurses Association. "You are not only standing on your feet for 12 hours — you are moving, lifting and assisting patients. There are also the emotional and mental demands."
Gina Mullins, a registered nurse and quality manager with OU Physicians, said the clinic is definitely feeling the shortage and that, from her experience as a direct care provider, a shortage of nurses means a shortage of time.
"There's never enough time to take care of patients the way that you feel you should take care of them, and patient safety definitely suffers, especially in a hospital setting," she said.
An academic problem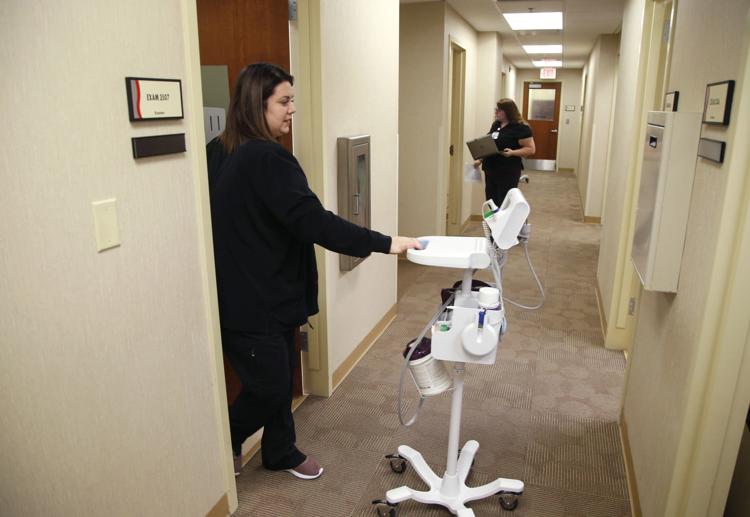 The average age of nursing professors is in the late 50s, Loving said.
On top of that there is already a 7.9 percent vacancy rate among nursing faculty. Nationwide, that's about 1,600 vacancies.
A lack of competitive salaries compounds the problem because nurses can fetch a much higher salary in clinical settings than in the classroom.
"There is no incentive to leave your direct patient care job to teach because we don't pay faculty in (Oklahoma) well enough to do that," Nelson said. "There are a lot of new grads making more than their faculty members when working in a hospital."
Another problem on the academic end is a lack of clinical training spots.
As Loving pointed out, hospitals are in need of nurses but have less time and fewer resources to provide training.
"Nurses in hospitals nowadays have tremendous demands on their time and energy because people in the hospital are sicker than they use to be and have multiple chronic conditions," he said.
"Hospitals are reticent to open too many spots in fear of burning out the nurses they do have because it is a very demanding profession."
Mullins said she always enjoyed having the opportunity to train and mentor students, but it does slow you down.
"I don't think you'd find a nurse anywhere who would say, 'I want less nursing students,'" she said. "In an ideal situation you have plenty of nurses to take care of the patients and you have nursing students involved because you are able to give optimal care to the patient and the student can see that optimal care, and it snowballs forward."
Cuts in funding, particularly state higher education funding, have also made it difficult for schools to enroll more students.
At the same time, there is a push on a national level for 80 percent of nursing workforces to have bachelor's degrees.
"We need, in Oklahoma, to stop looking at higher education as a luxury," Mullins said. "I think investing back into higher education is paramount to addressing our nursing shortage."
---
By the numbers
18,000 licensed practical nurses
3,572 advanced practice registered nurses
2,517 certified nurse practitioners
713 clinical registered nurse anesthetists
277 certified nurse specialists
65 certified nurse midwives
Source: Oklahoma Board of Nursing and the National Council of State Boards of Nursing
---
Mullins herself had an associate degree for most of her career. When she joined OU Physicians, she was given the encouragement, time and money to earn a bachelor's degree and to begin a master's program while working.
"Studies show that bachelor's-degreed nurses provide better care," she said.
A popular career path
And there is no shortage in applicants for nursing programs.
Because the profession offers early opportunities for a livable wage and the hours while long, are flexible, it is an attractive career path.
But the majority of those seeking admission to a nursing school are unable to get in. Across the country, nursing schools are able to accept only 35-40 percent of qualified applicants.
Of 790 qualified applicants, only 279 were admitted in 2017 to the OU College of Nursing, which has about 500 undergrad and 150 graduate-level students.
Loving said the plan is to slowly increase enrollment size, beginning with about 20 additional undergrad students and 10 graduate students next year.
Addressing the issue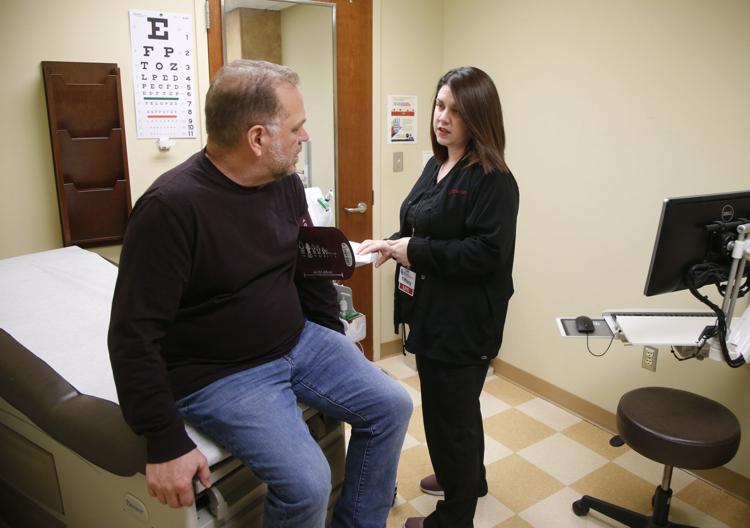 The state's Health Workforce Subcommittee of the Governor's Council for Workforce Development recently released two reports on the nursing workforce.
Among its recommendations are increasing training capacity through program partnerships and financial incentives for nursing faculty; offering tuition reimbursement, loan repayment and funding for nurse preceptors and residency programs; and expanding protections against workplace violence.
The committee also recommends improving the understanding of workforce needs through information gathering about nurse supply, demand, education levels, turnover, and rural and urban distribution.
"All of our research has shown the state must take several steps to overcome our health workforce challenges, including a focus on data collection and analysis, recruitment and retention, capacity building among education and training institutions and health workforce and policy and evaluation strategies," said Shelly Dunham, CEO of Okeene Municipal Hospital and chairwoman of the Health Workforce Subcommittee.
Mike Averill
918-581-8489
Twitter: @Mike_Averill
The business news you need
With a weekly newsletter looking back at local history.