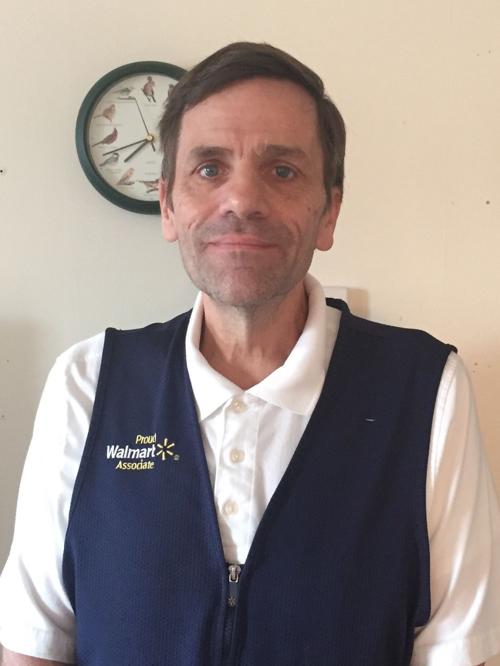 Two former Wal-Mart associates have separately sued the company, alleging that it violated the Americans With Disabilities Act by firing them because of their disabilities after they worked there for a combined 37 years.
John Mashburn, a former Wal-Mart employee, filed a lawsuit Thursday that claims the company fired him on the basis of his disability after more than 20 years with the mega-retailer.
The lawsuit, filed in U.S. District Court for the Northern District of Oklahoma, claims that Wal-Mart fired Mashburn, a 58-year-old man with mental disabilities, after he was given tasks — making displays and scanning items — that he couldn't accomplish because he can't read.
"No one at Wal-Mart attempted to reasonably accommodate Mashburn's disability and remove these two tasks which he could not perform as a result of his disability," the lawsuit states.
Wal-Mart spokesman Randy Hargrove said Friday in a statement: "Respect for the individual and acting with integrity are two of the cornerstones of our company. We take claims like this seriously. We will closely review the allegations as soon as we receive the complaint and will respond appropriately with the court."
Mashburn's lawsuit is seeking more than $10,000 in damages for what it says are violations of the Civil Rights Act and the Americans with Disabilities Act.
It also alleges that the retailer cut the man's hours from full-time when he was hired to work at the Sand Springs store. He had been laid off briefly following the closure of the Wal-Mart Supercenter at Admiral Place and Memorial Drive, where he had worked for about 20 years.
Mashburn, according to the lawsuit, began working at the Admiral Wal-Mart in 1995 as a cart retriever and then inspected shelves to make sure products were facing outward.
When Mashburn began working at the Sand Springs Wal-Mart, things started to go downhill, his attorney Jeff Nix said in an interview with the World. In addition to giving him part-time hours, his scheduled was changed. The store asked him to work on Sundays, which forced him to hitchhike to work because Tulsa Transit's Lift system doesn't operate on Sundays.
Gradually, Mashburn was asked to perform tasks that were beyond his ability, according to Nix and the lawsuit. One day in February, he expressed frustration with his task. After that incident, he was let go.
The lawsuit noted that Mashburn made $15.21 an hour. The average full-time Wal-Mart associate in Oklahoma makes $13.13 an hour, according to the company's website. That figure is about a dollar higher than it was in 2015. Wal-Mart has invested more than $2 billion in wage increases and training for its workers in recent years.
"John was making $15 an hour just because he'd been there so long," said Nix. "They're not paying everybody that much money. Money could've been the problem."
A lawsuit similar to Mashburn's was filed Friday in U.S. District Court. In it, plaintiff Harry Johnson claims that he was fired after being admitted to an in-patient facility to treat "manic-type symptoms."
The lawsuit claims that the day before a filing deadline to extend his medical leave in March 2014, the company's third-party administrator informed Johnson that his employment was terminated.
"Motivating factors for Plaintiff's termination was Plaintiff's disability and/or his requests for accommodation," the complaint says. Johnson, according to the lawsuit, has schizophrenia, bipolar depression and related emotional disorders" and had worked for Wal-Mart for about 17 years.
Both Johnson and Mashburn recently received notice from the Equal Employment Opportunity Commission of their right to sue.
Wal-Mart has faced similar accusations this year. In January, the Equal Employment Opportunity Commission sued the retailer for disciplining a worker with Down syndrome when her schedule was changed after 15 years.
Curtis Killman contributed to this story.