The months-long free fall of crude oil could have far-reaching ramifications for Oklahoma, a local energy executive said.
On Monday afternoon, May futures for a barrel of American benchmark West Texas Intermediate tumbled below zero dollars.
At the start of the year, a barrel of WTI cost about $60.
"Unless we get beyond that very quickly, it will have a very permanent effect upon our national economy," said Dewey Bartlett, chairman of the Oklahoma Energy Producers Alliance. "We're at a fairly fast pace approaching that point in time where it's too late."
Monday's nosedive in crude was exacerbated by a May futures contract that expires Tuesday, resulting in a sell-off among traders without access to storage during the oversupplied market crippled by the coronavirus crisis.
WTI crude for May delivery dipped below negative-$40 per barrel on Monday, meaning that sellers of the commodity were paying people to take it. WTI for June delivery remained in positive territory, holding above $21 a barrel.
WPX Energy is a Tulsa-based company in the process of enlarging its footprint by building an 11-story, 260,000-square-foot headquarters downtown at 222 N. Detroit Ave. The depressed economic climate will force the company to scrutinize all expenses, spokesman Kelly Swan said.
"The severity of the situation isn't lost on anyone," he said. "These are historic, sobering, challenging times.
"Our hedges give us some breathing room for 2020, and we're focused on protecting the health of our balance sheet. We've weathered storms before, and we're going to rely on that experience as we aggressively manage the company day-to-day and week-to-week as we keep our eye on the long term."
The energy industry's profile in Oklahoma is profound. Oklahoma was the fourth-largest crude oil producer among the states in 2019, and it accounted for nearly 5% of the nation's crude oil production, according to the U.S. Energy Information Administration. Oklahoma also had the fourth-largest gross withdrawals of natural gas among the states in 2019, accounting for about 9% of the nation's marketed production.
President of Keener Oil & Gas and a former mayor of Tulsa, Bartlett recognizes that the health of oil and gas is paramount to the well-being of the state's economy.
"There will be some very big problems," he said. "The oil and gas industry has been one of the most philanthropic-oriented groups. That will immediately go away.
"Political types that have been counting on the industry to pay some of their campaign expenses, that will be gone. The retail business … all types of things are going to be hit very, very hard."
Operators have cut the number of drilling rigs they are using to search for oil and natural gas. The count in Oklahoma is 24, a drop of 78 from a year ago.
"It's similar but I think worse than it was in the 1980s, when oil hit just a little bit below $10," Bartlett said. "Fortunately then, it was for a fairly short period of time because the demand started improving somewhat and OPEC decided to make a change. There is no free market in the oil and gas industry when a country or a consortium of countries can decide whether to produce more oil or less oil. They control the price of oil.
"The situation we're in now, the world is awash in crude oil, and we're close to running out of storage capacity. The virus is having a huge effect because demand for oil and natural gas is much, much lower."
Mike Neal, president and CEO of the Tulsa Regional Chamber, spoke Monday about oil prices at a city briefing, during which the creation of an Economic Advisory Recovery Committee was discussed.
"Over the last 20 years, Tulsa has lessened its dependence on oil and gas," Neal said. "But we're still an energy town.
"The unprecedented decline in the price of oil over the past month and the unbelievable lows (today) just add to our challenge."
---
---
Gallery: 150 Tulsa restaurants offering curbside service and delivery following closures
***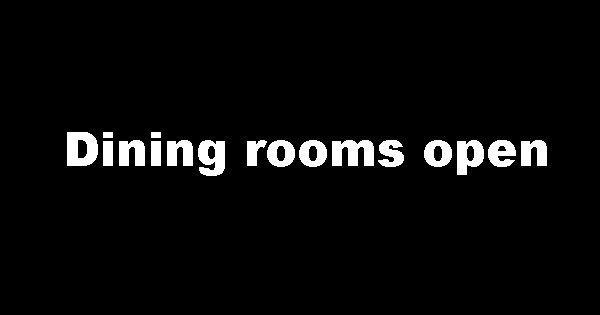 Rib Crib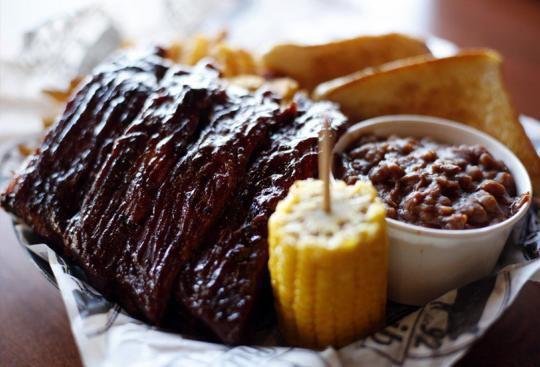 The Bistro at Seville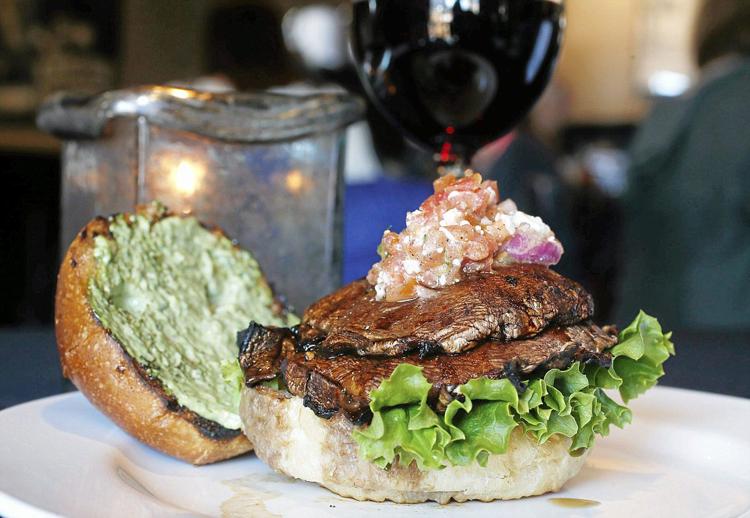 Mahogany Prime Steakhouse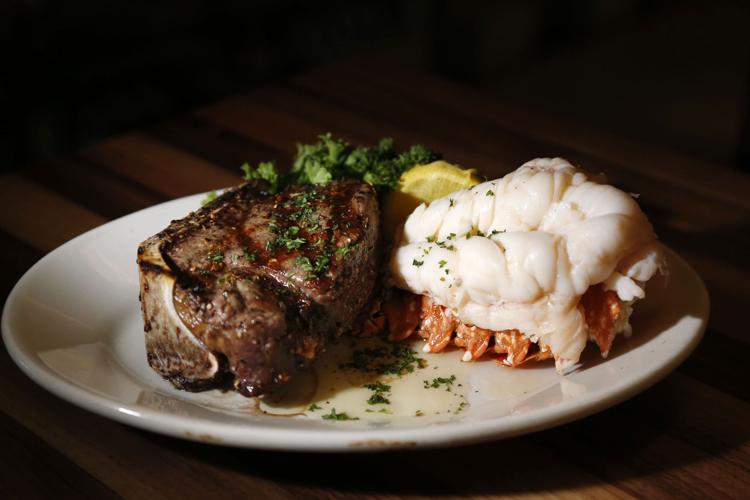 Bluestone Steak House & Seafood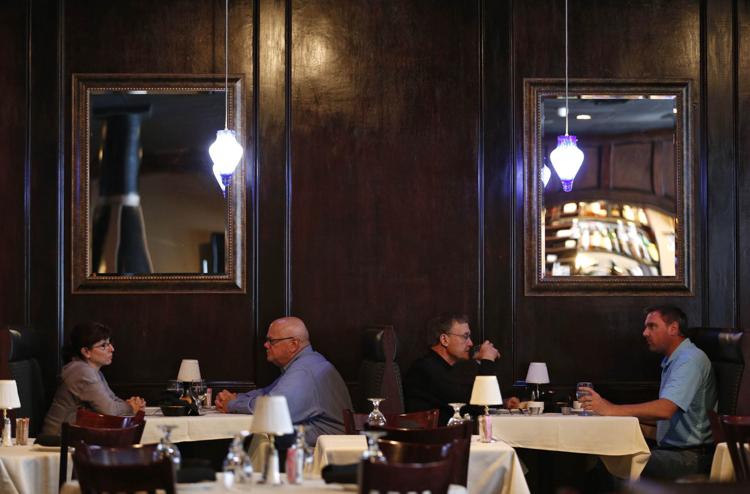 Texas de Brazil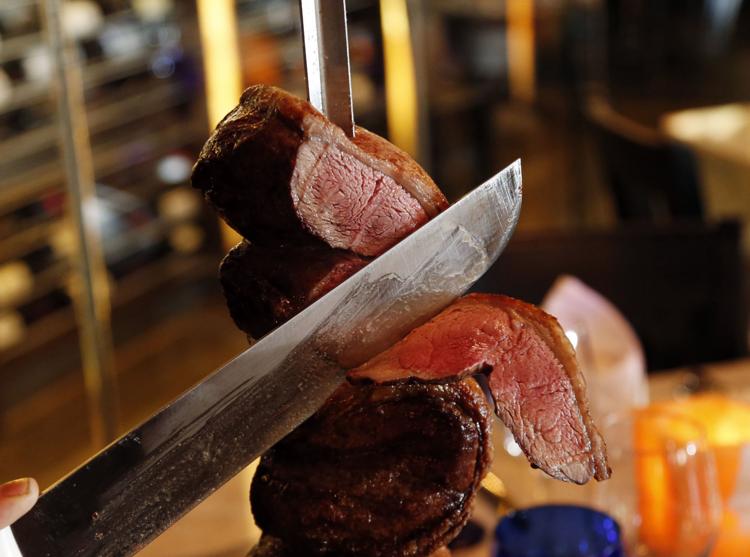 Billy Sims BBQ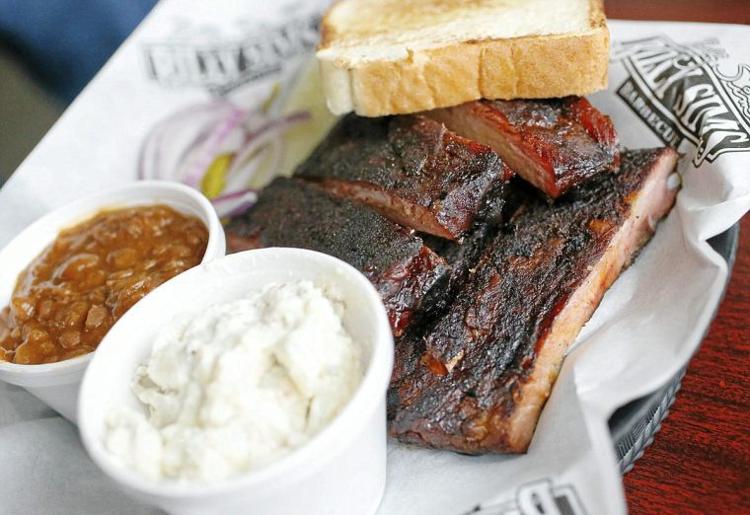 50's Diner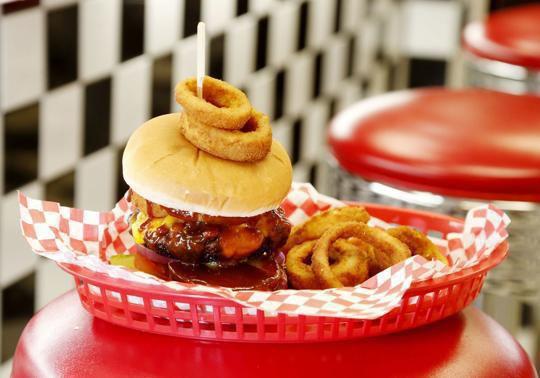 Brookside Diner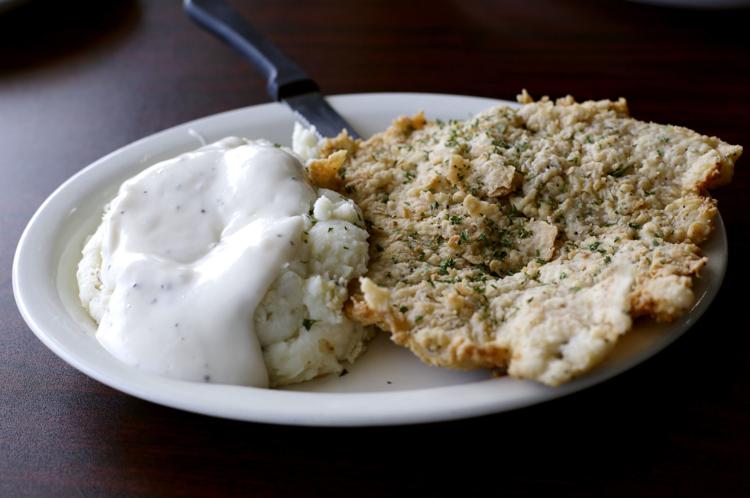 ***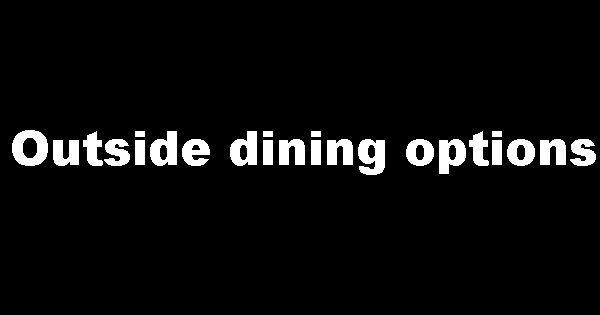 McNellie's Pub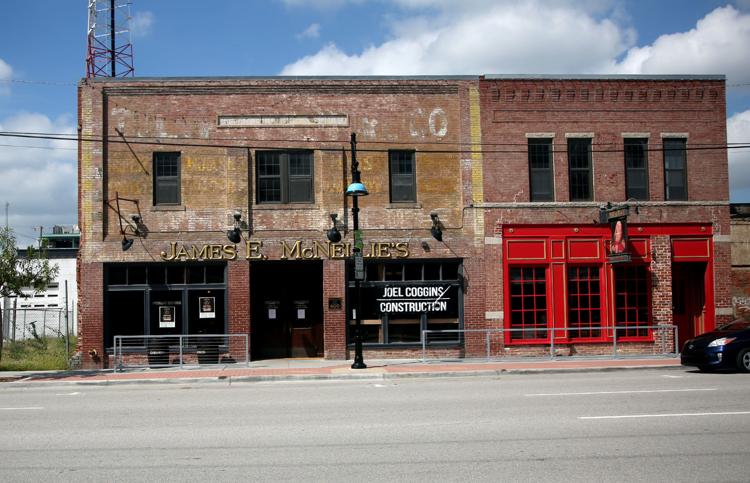 918 Coffee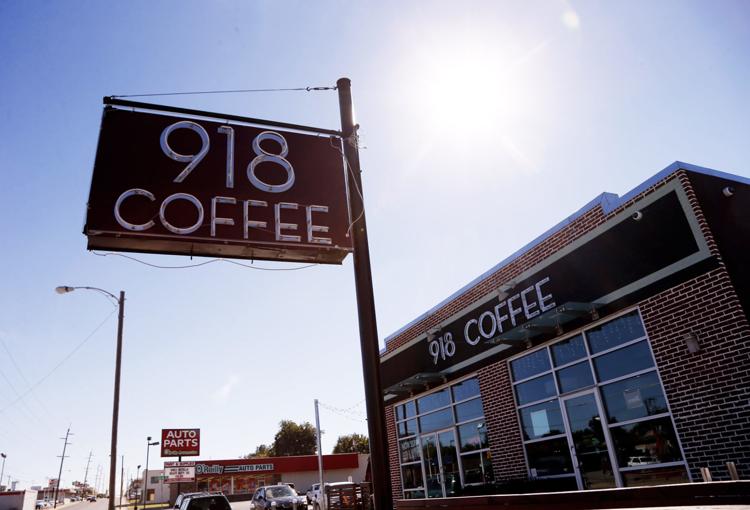 ***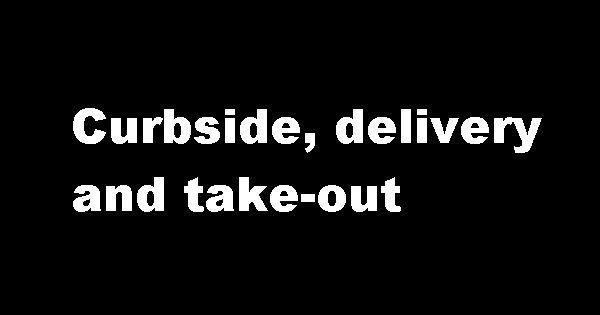 Abuelo's
ah-Sigh-e
Albert G's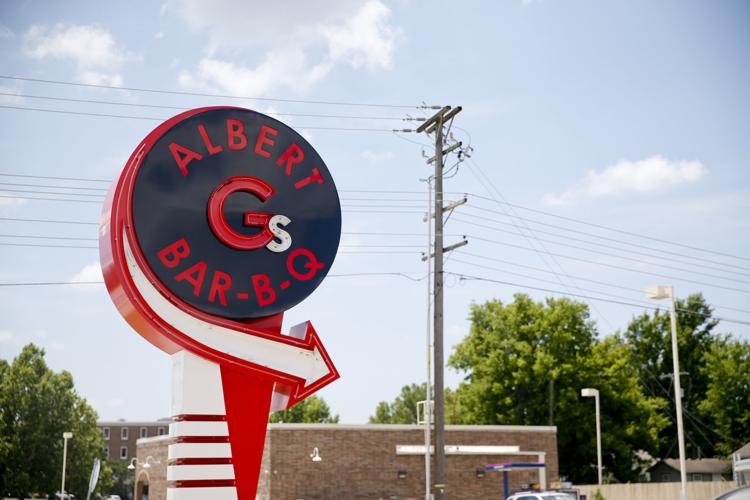 Amelia's Woodfire Cuisine/Amelia's Brasserie and Market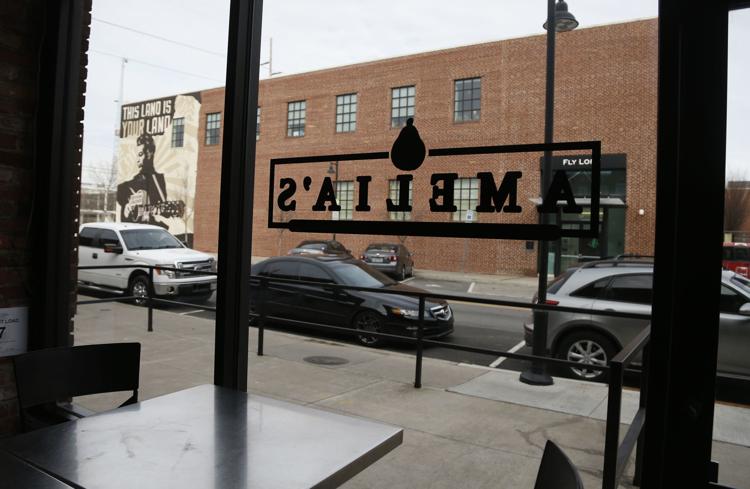 Andolini's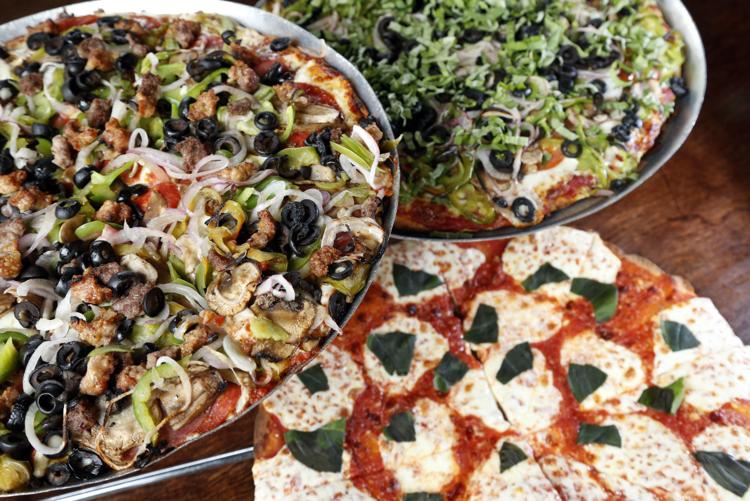 Antoinette Baking Co.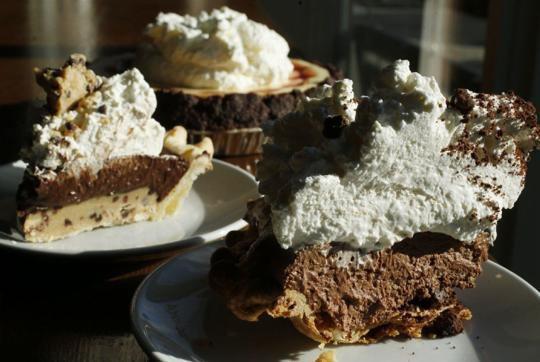 Arby's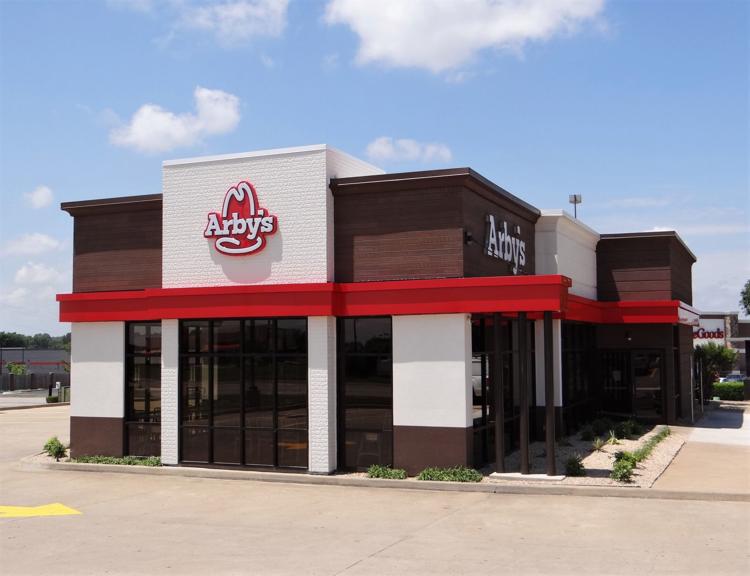 Baskin Robbins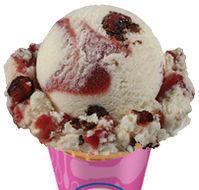 Baxter's Interurban
Bill and Ruth's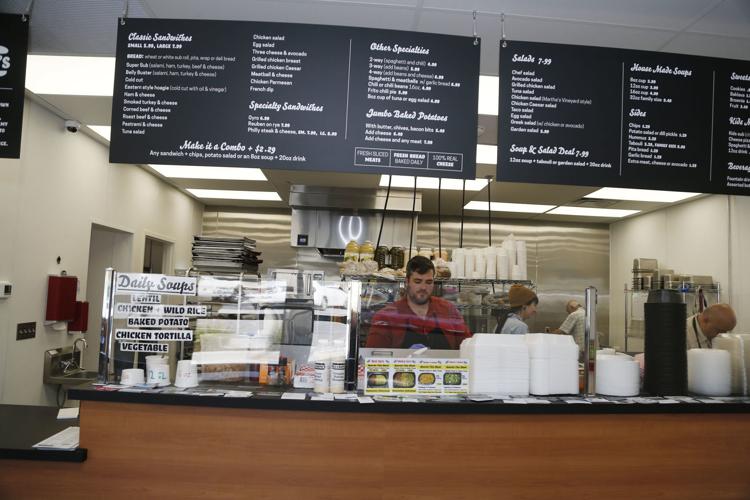 Billy's on the Square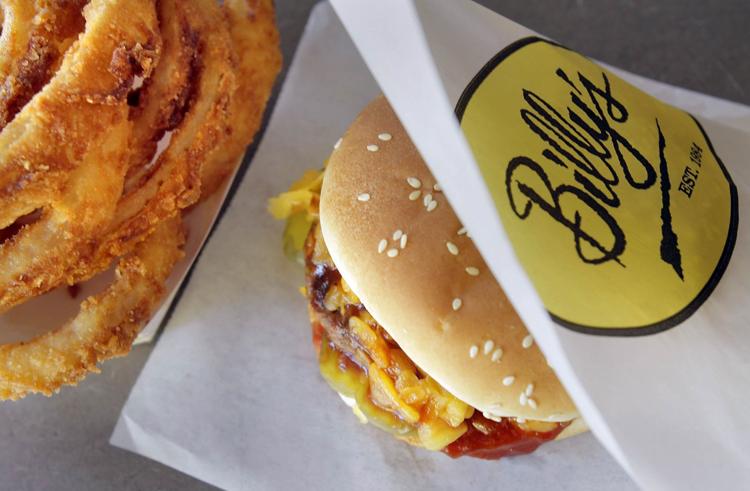 Bin 35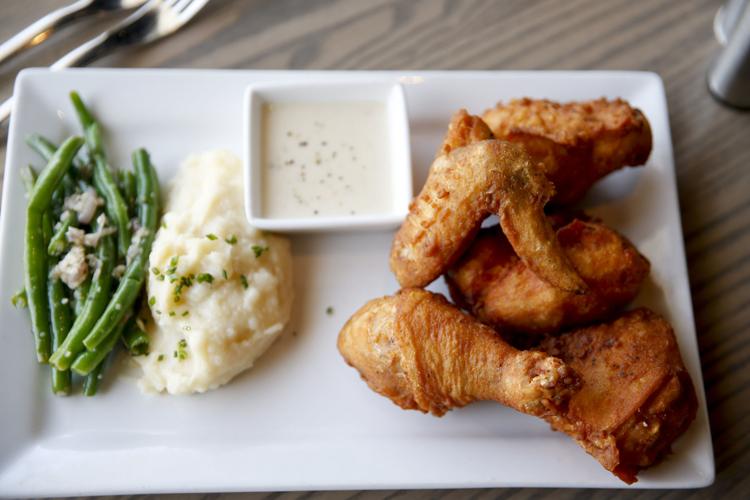 Bird & Bottle
Black Bear Diner
Blue Moon Cafe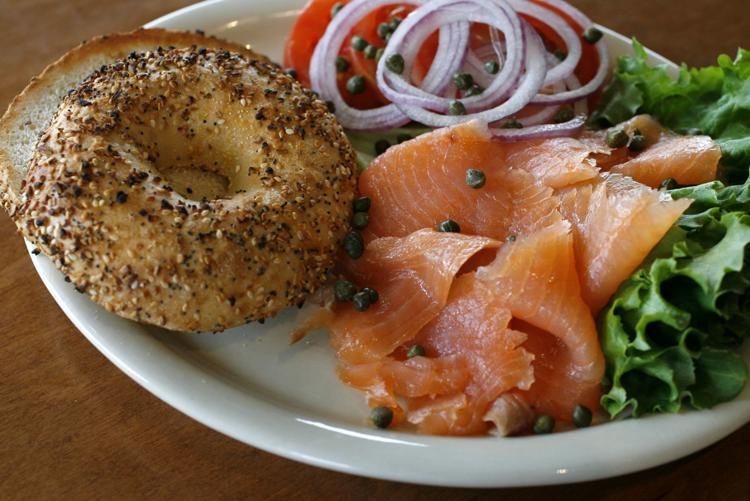 Bodean Restaurant and Seafood Market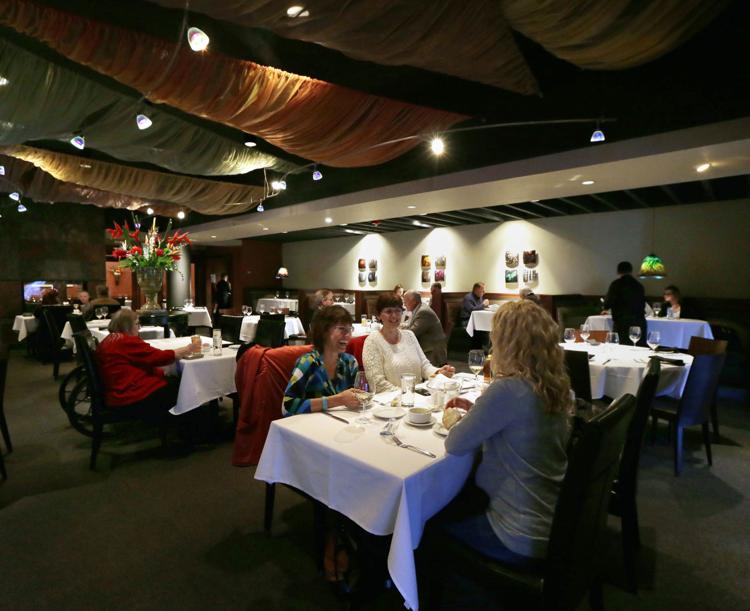 Boston Deli Grill and Market
Bohemian Wood Fire Pizza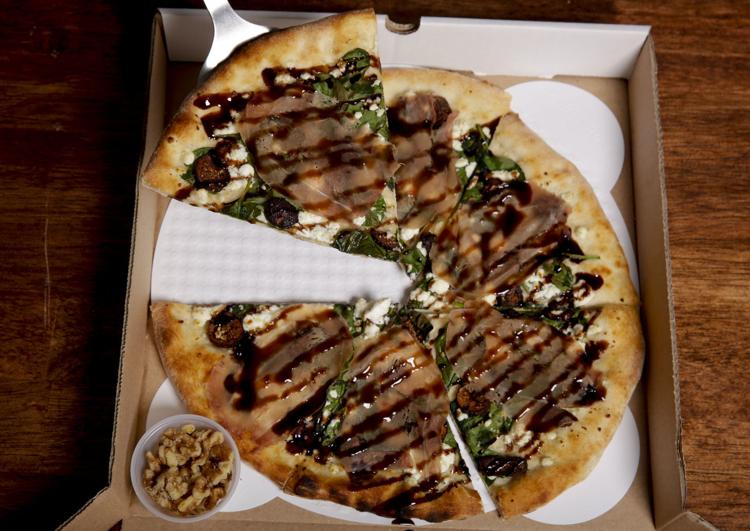 Brookside by Day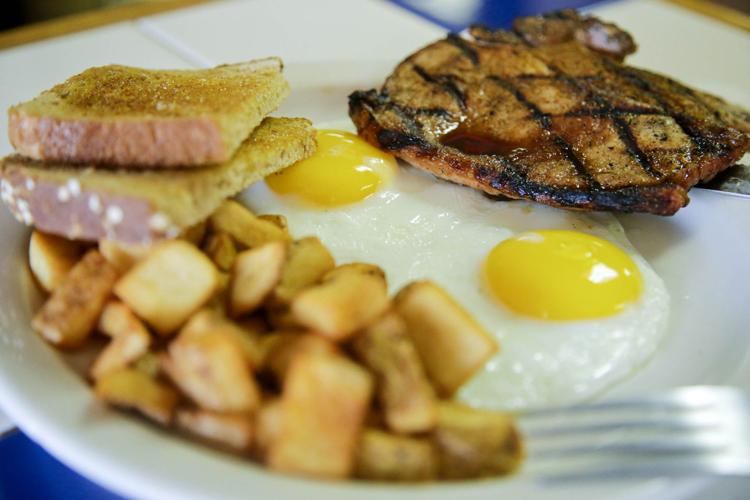 Bros. Houligan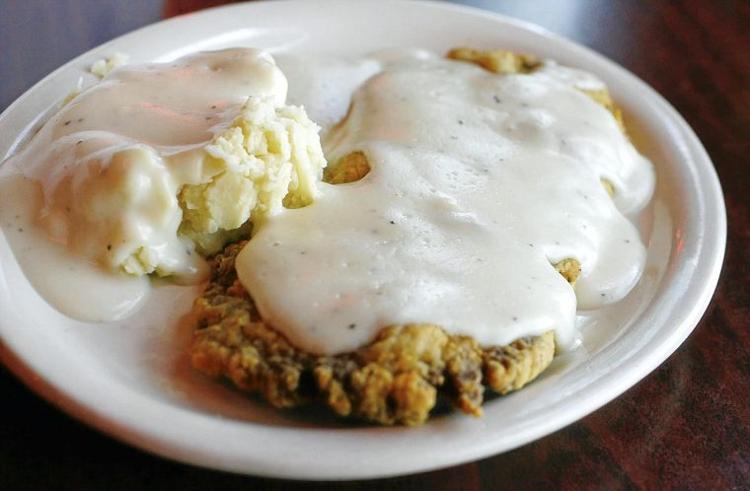 Burn Co Barbecue – Jenks and SoBo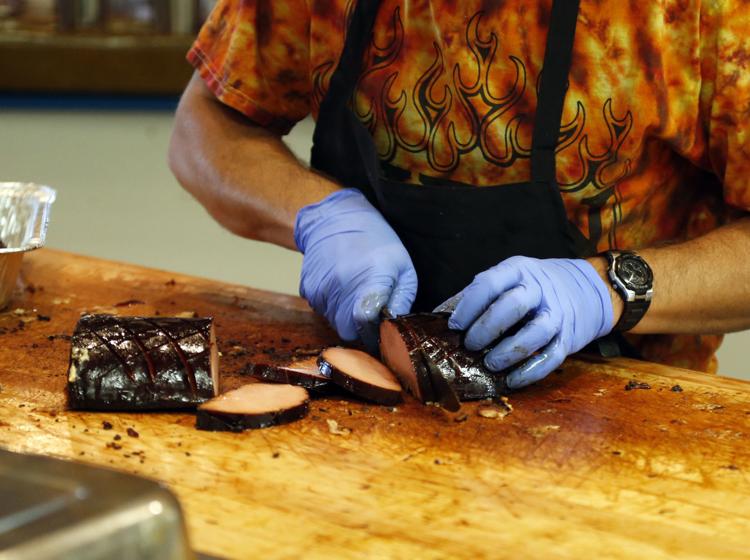 Cafe Ole and Ol Vine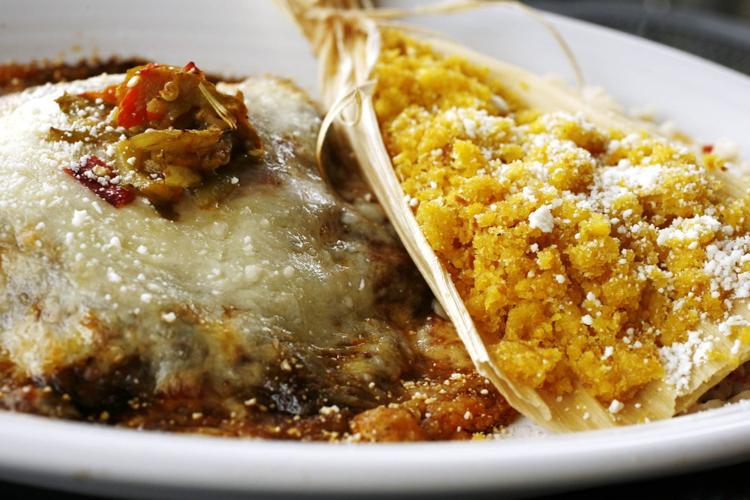 Camille's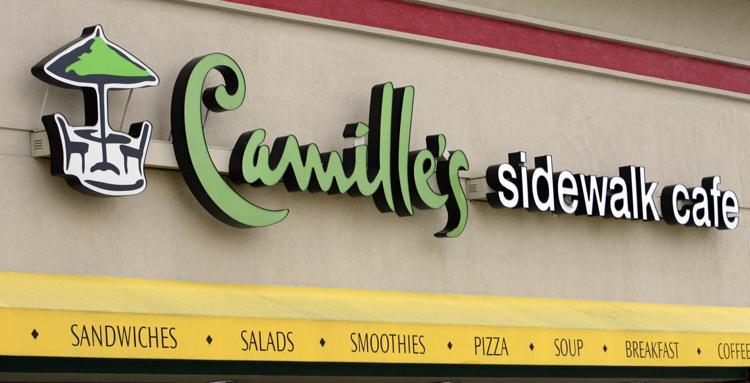 Carrabba's Italian Grill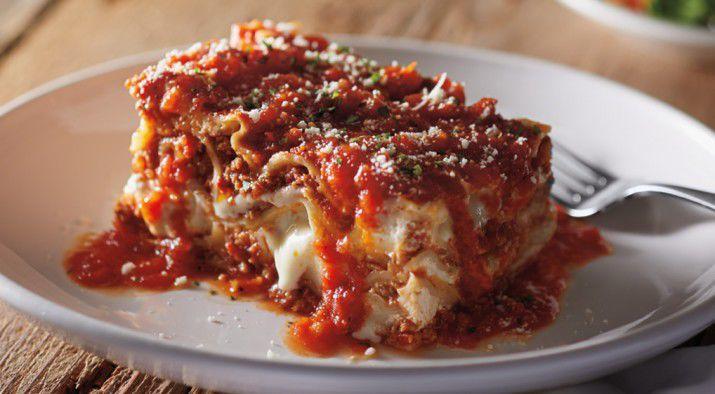 Celebrity restaurant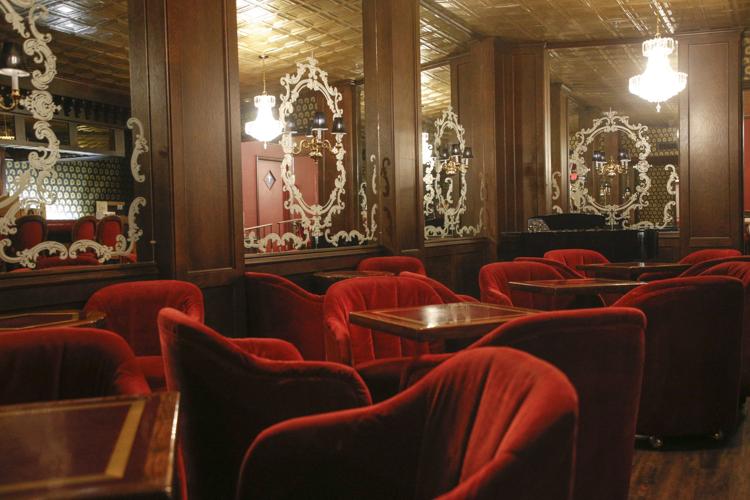 Chalkboard Restaurant
Charlie's Chicken
Chimera Cafe
Cherry Street Kitchen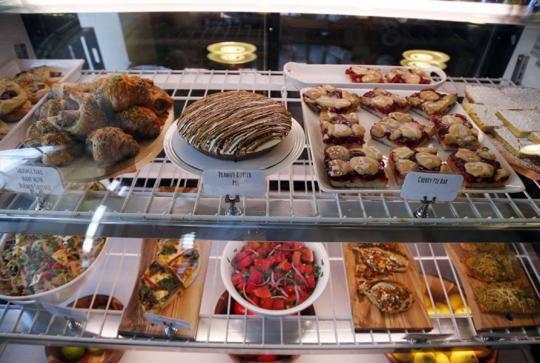 Chuy's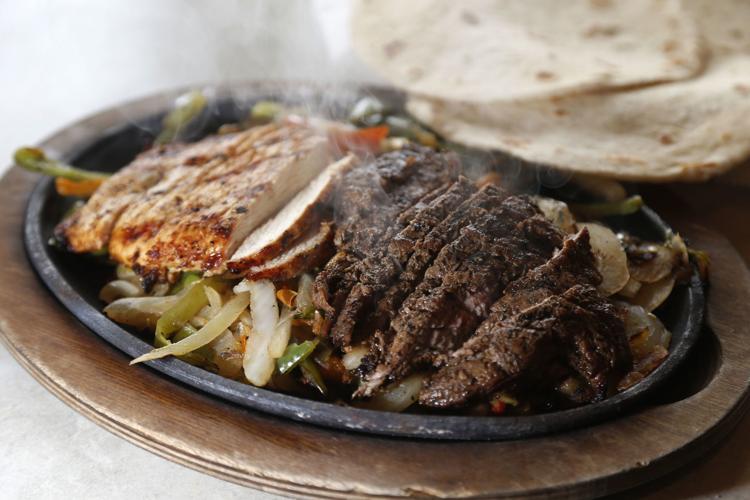 Coney I-Lander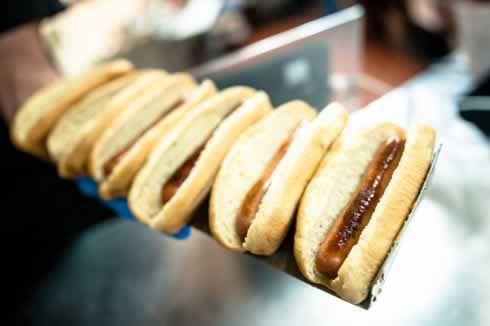 Coney Island Hot Weiners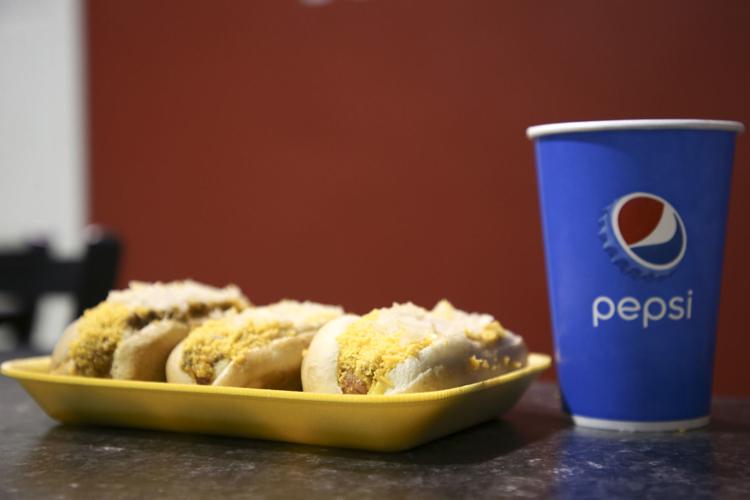 Cotton Patch Cafe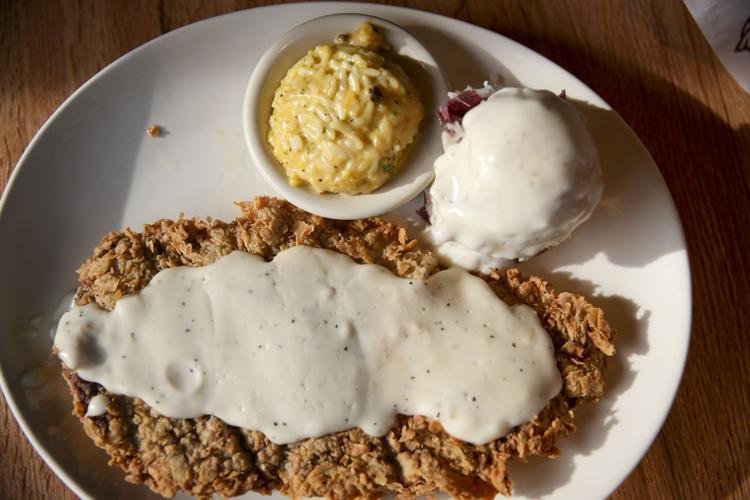 Daily Grill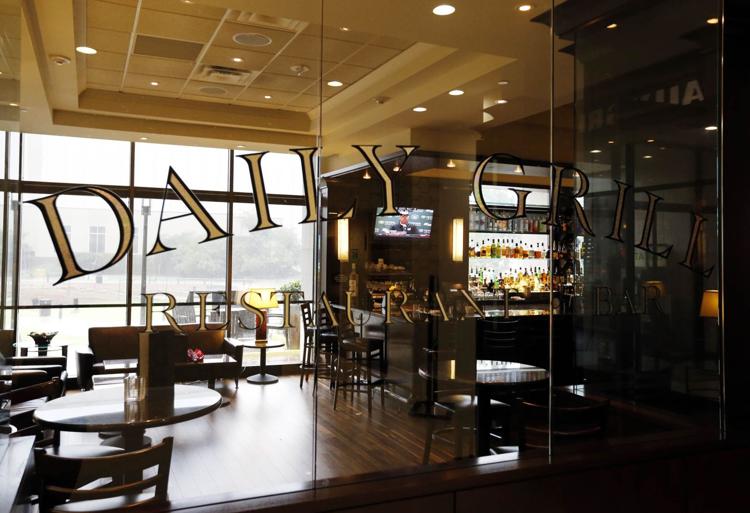 Dalesandro's Italian Cuisine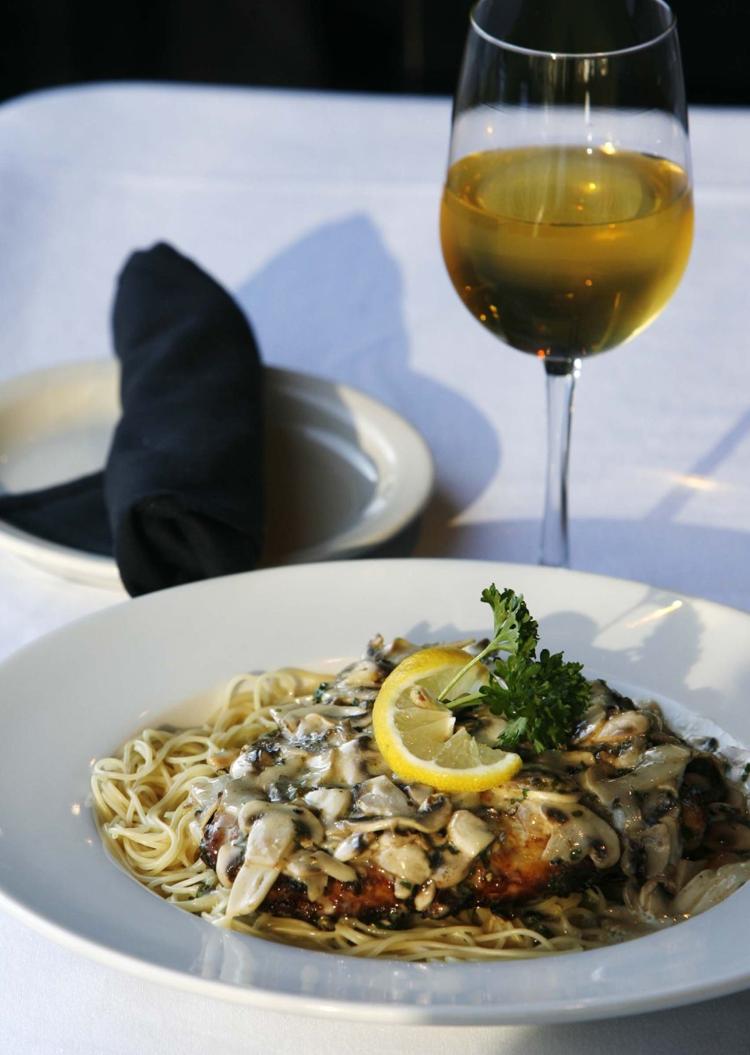 The Deuce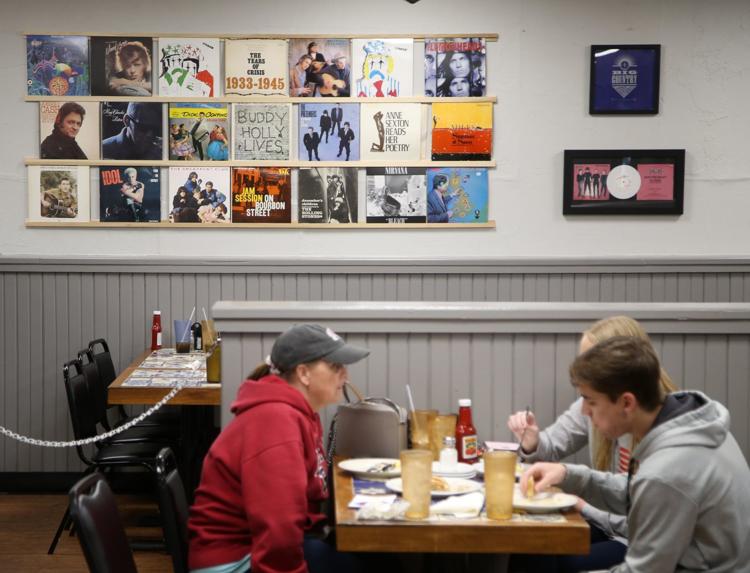 Dilly Diner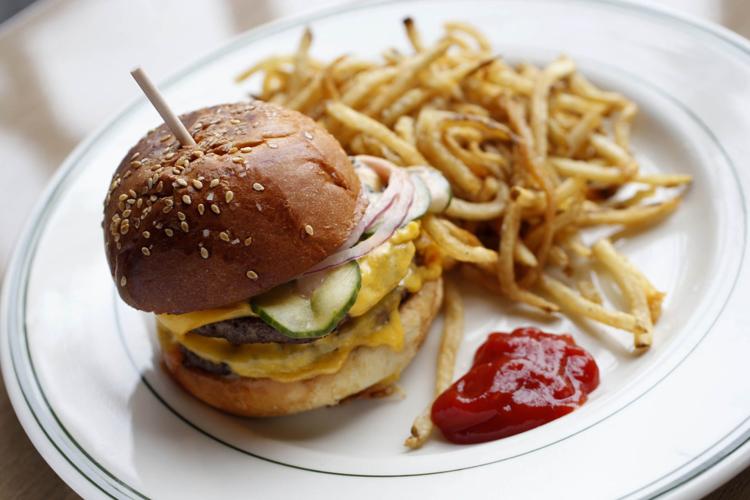 DoubleShot Coffee Co.
Dos Compas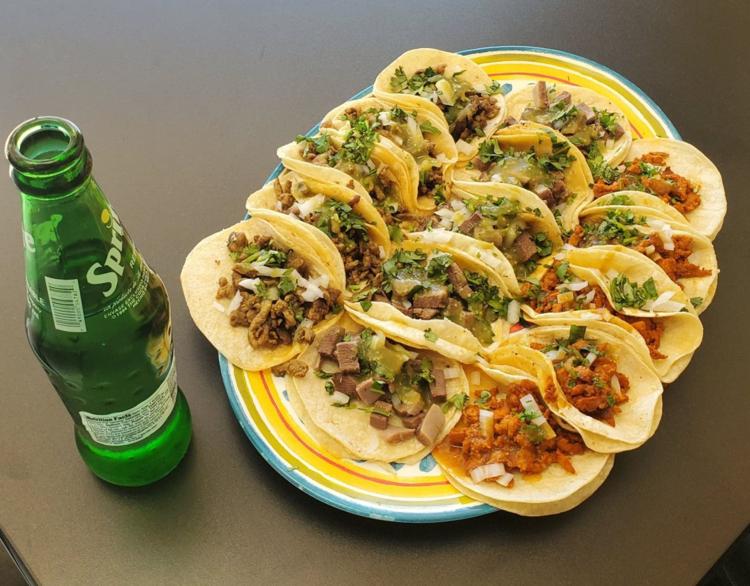 Elgin Park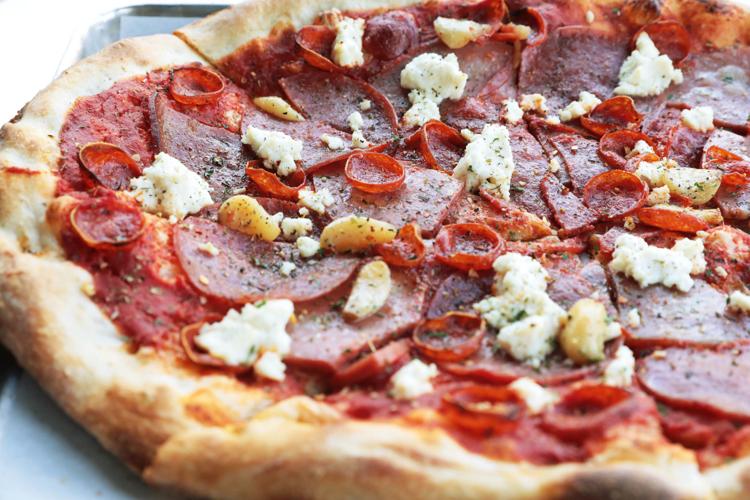 Elote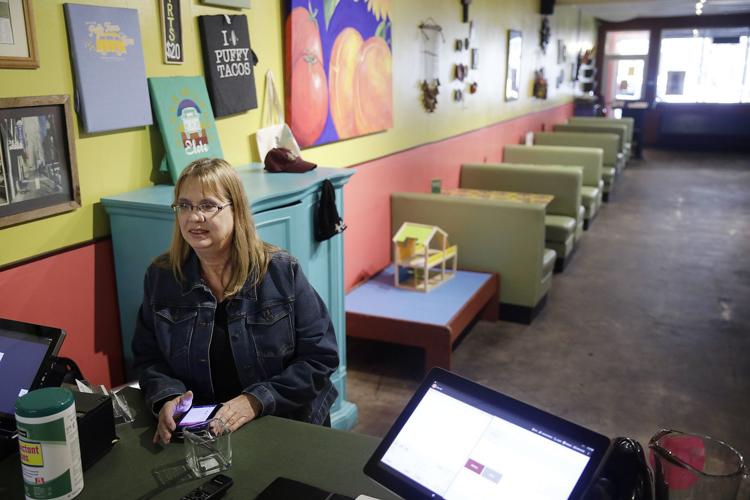 Evelyn's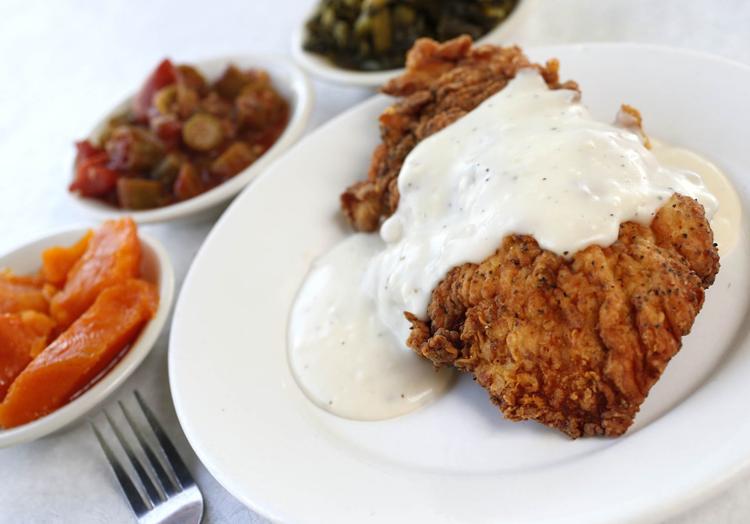 El Ranchero
El Viejos Mexican Grill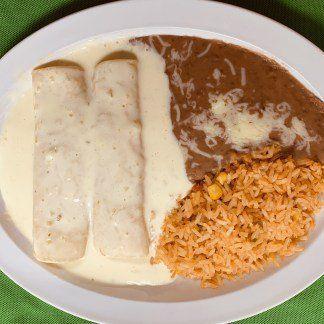 Fat Guys Burger Bar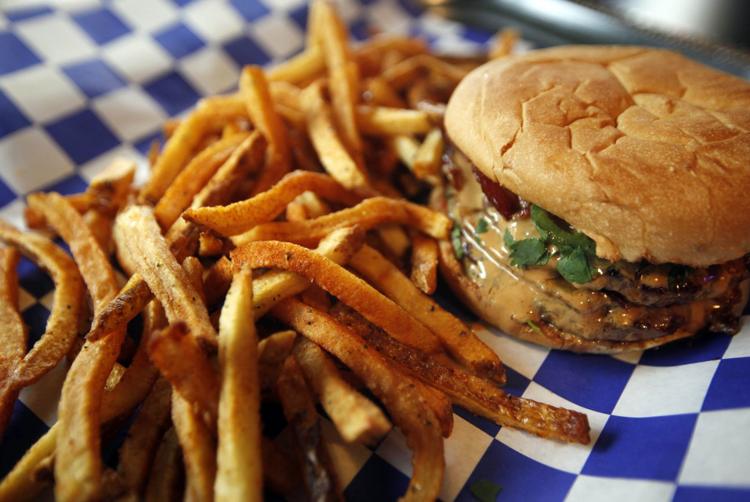 Fassler Hall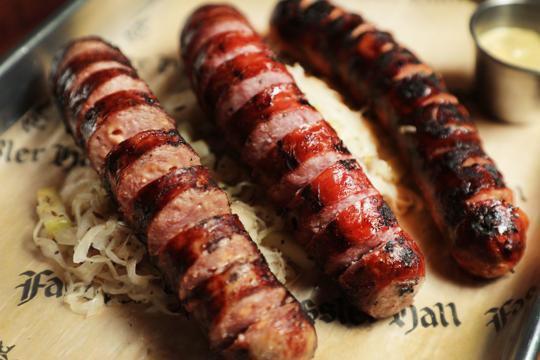 Fiesta Mambo and Casa De Reyes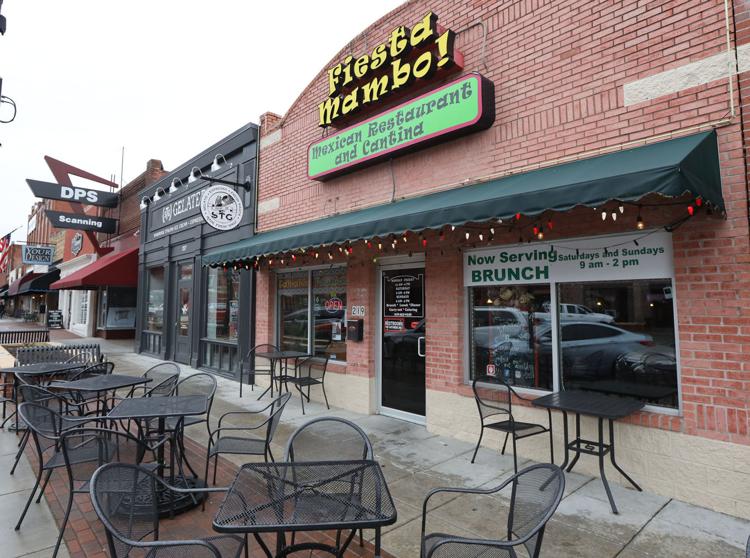 First Watch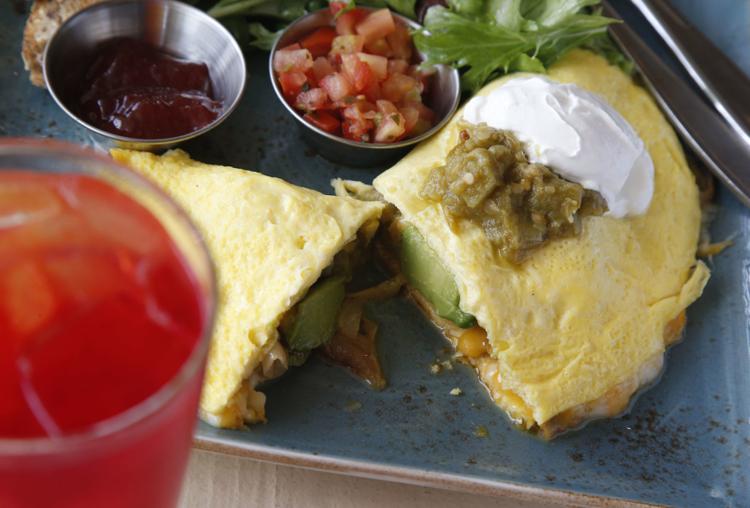 Forest Ridge Golf Course Rockin' R Ranch House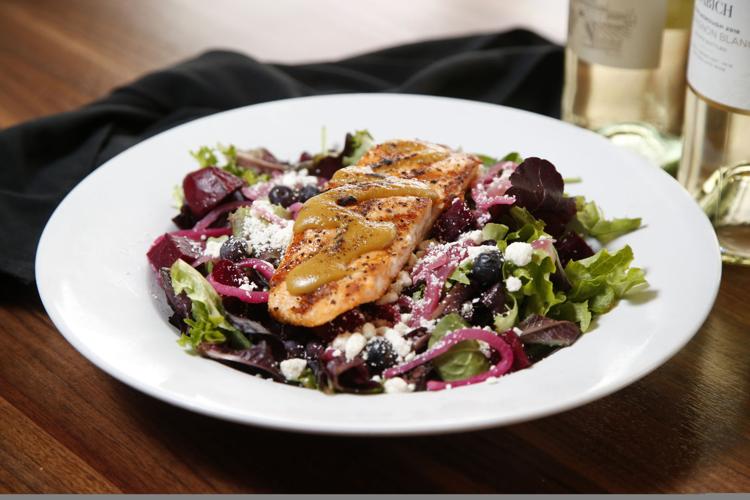 Fleming's Prime Steakhouse & Wine Bar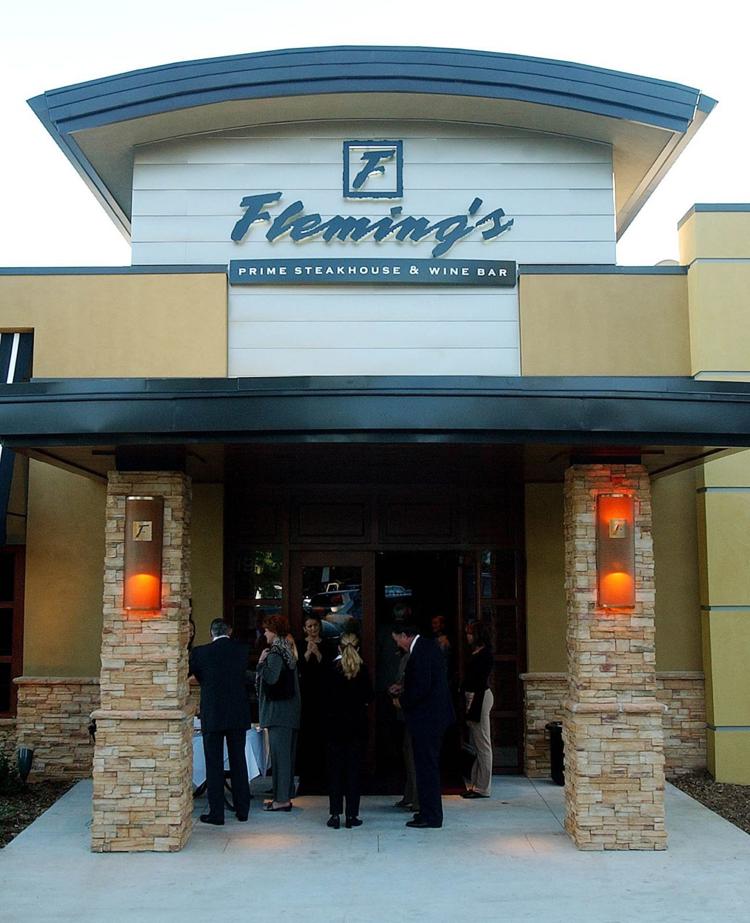 Flo's Burger Diner
Flying Burger & Seafood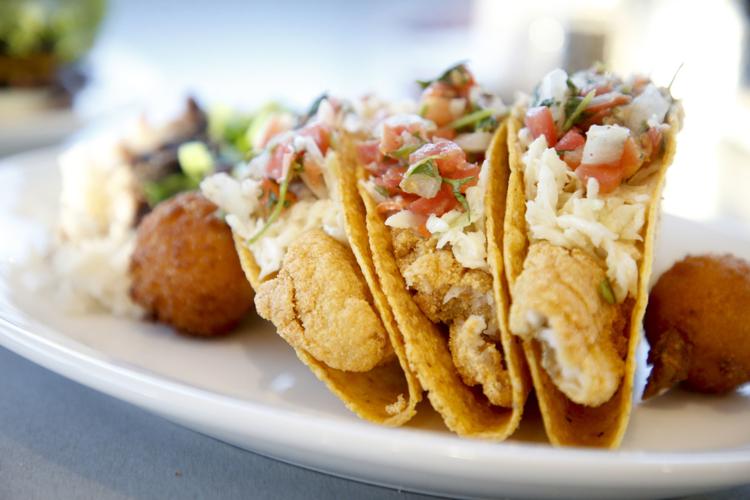 Foolish Things Bar and Biscuit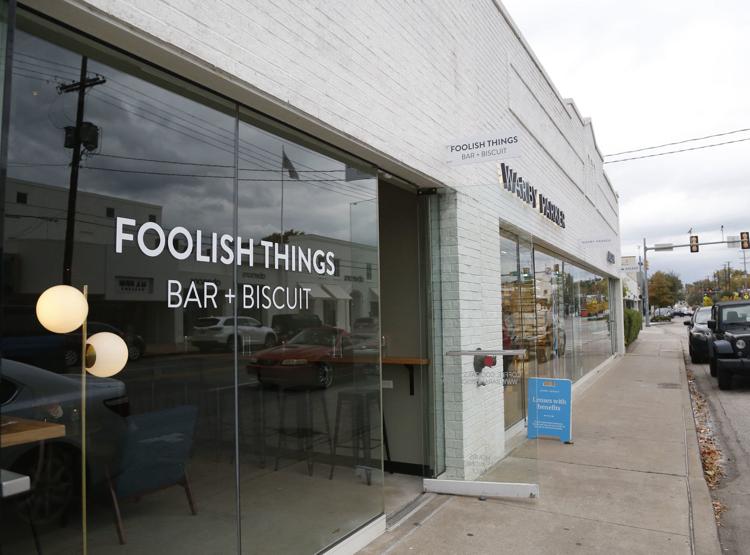 Fox and Hound Pub & Grill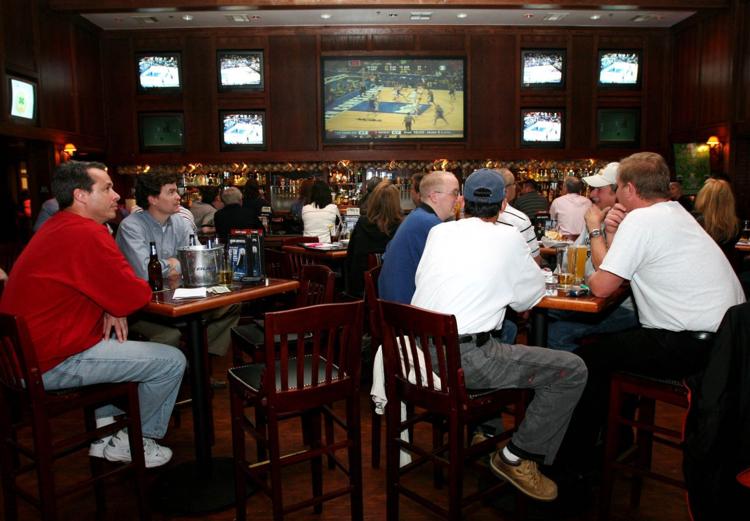 Freckles Frozen Custard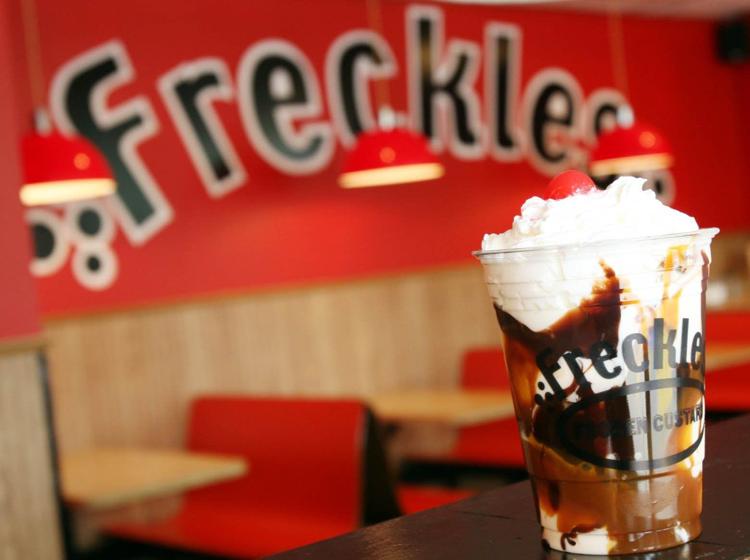 Freddie's BBQ & Steak House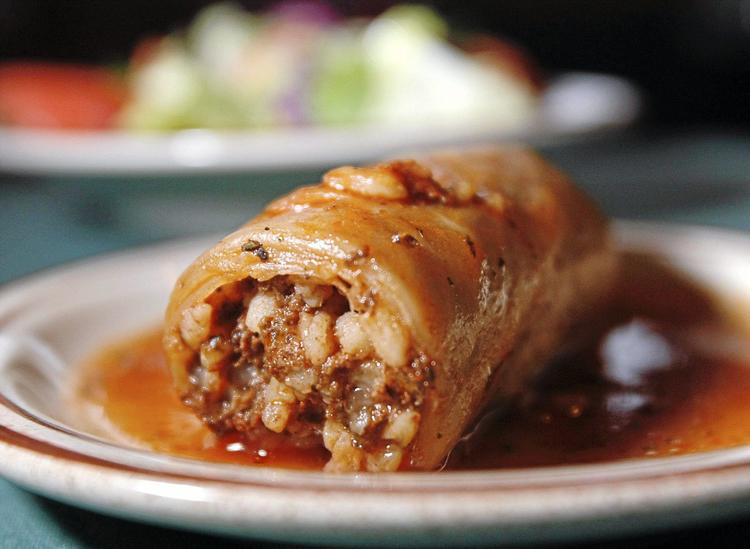 Golden Corral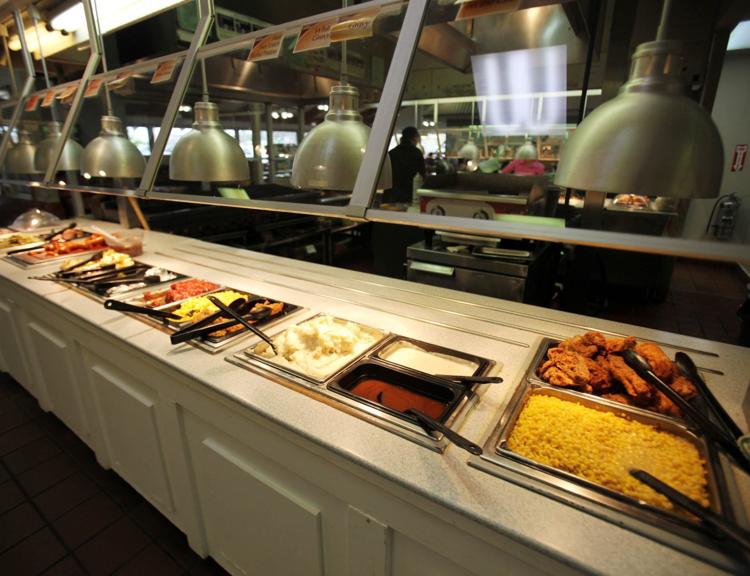 The Hamlet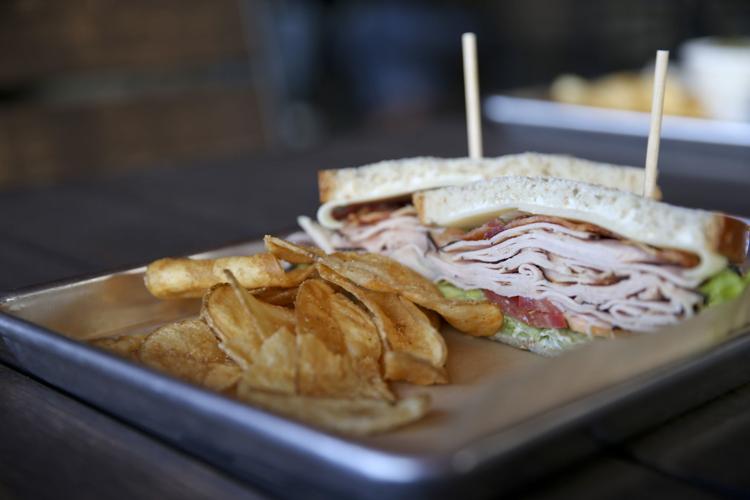 Herbert's Specialty Meats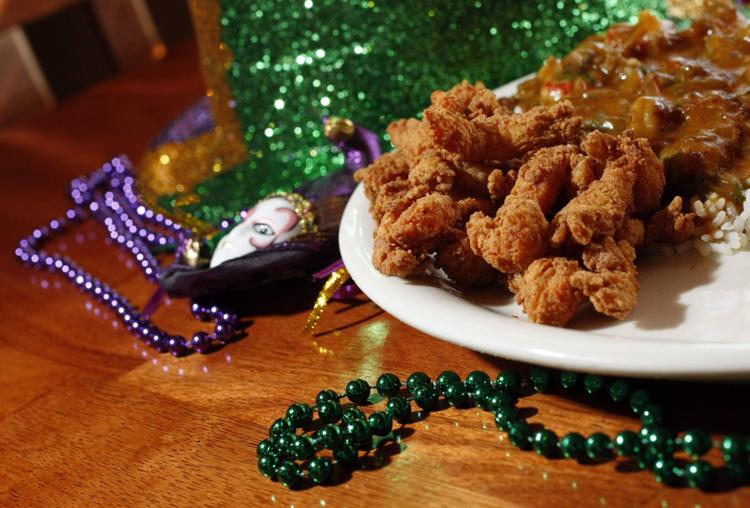 Hideaway Pizza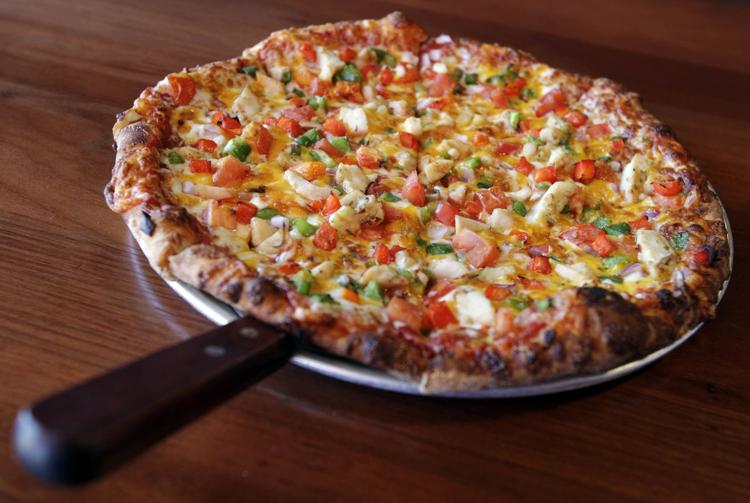 High Dive Tulsa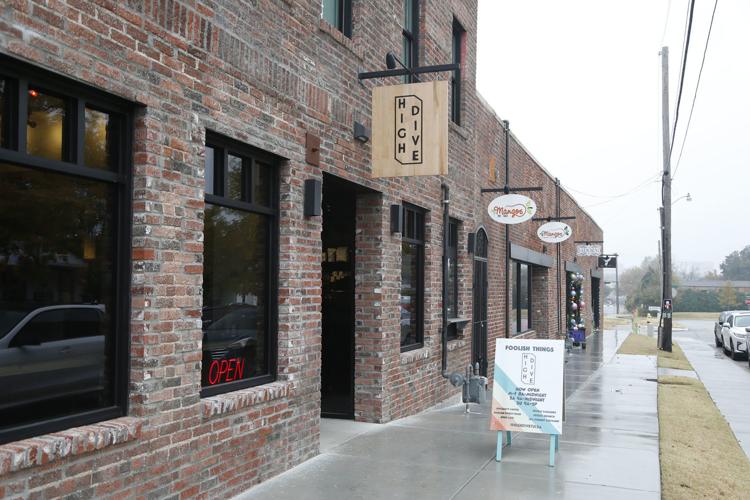 Hooters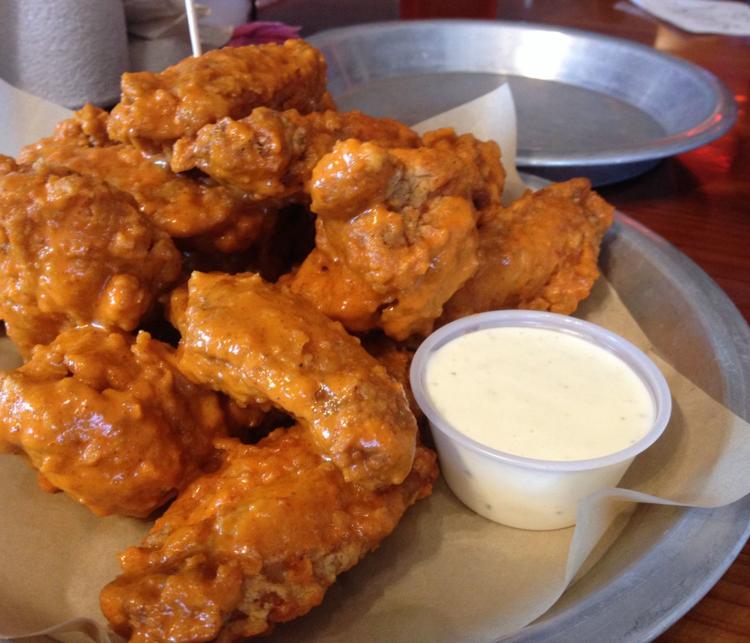 The Hungry Ninja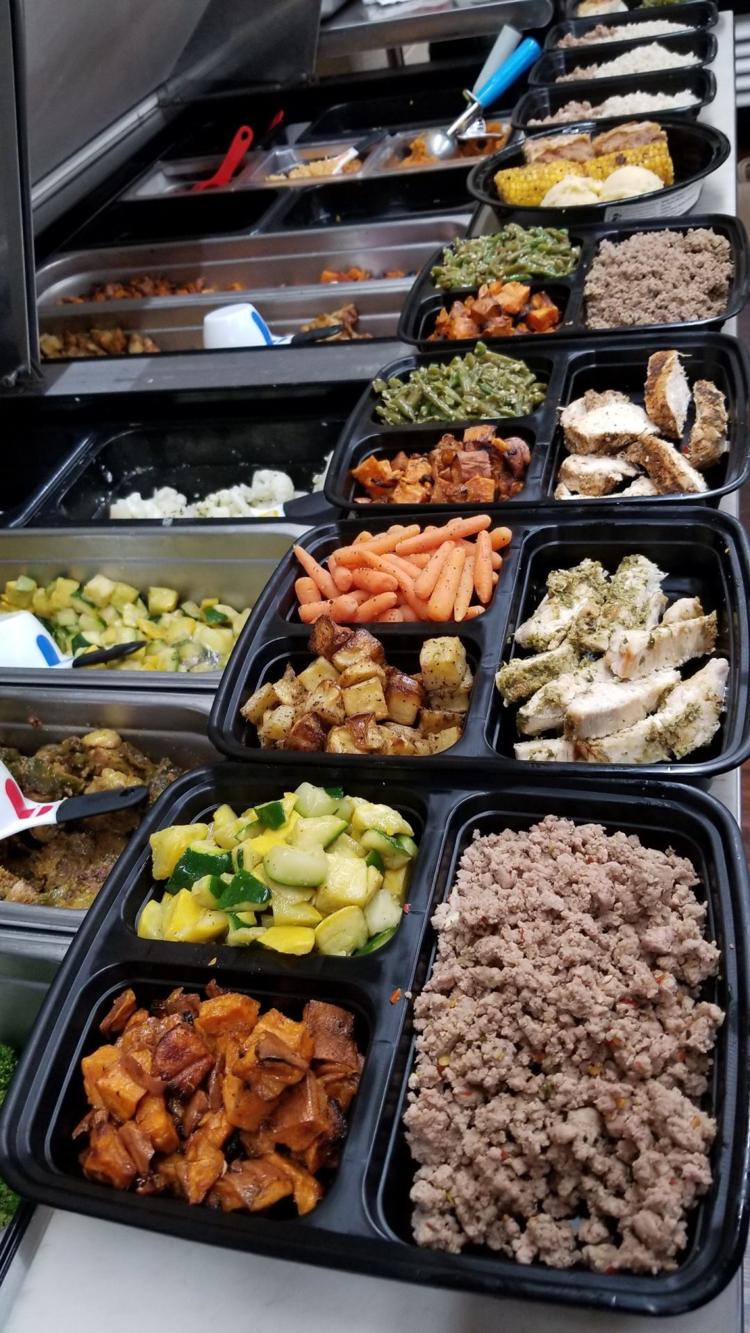 India Palace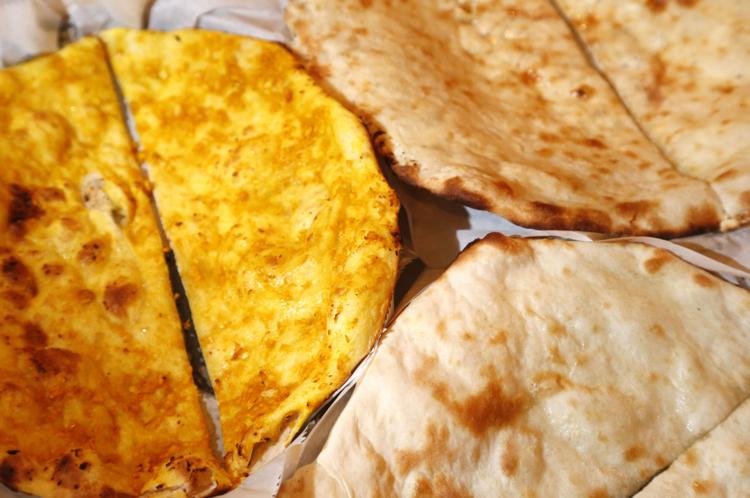 In the Raw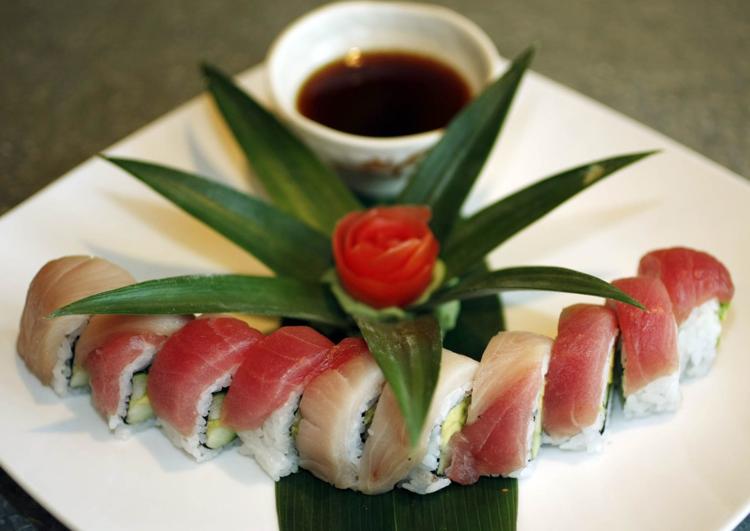 J.J.'s Gourmet Burger Cafe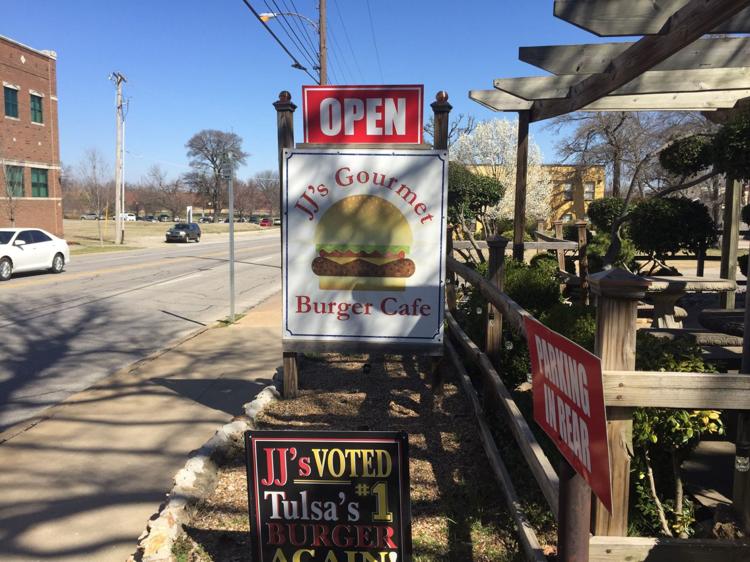 Jane's Delicatessen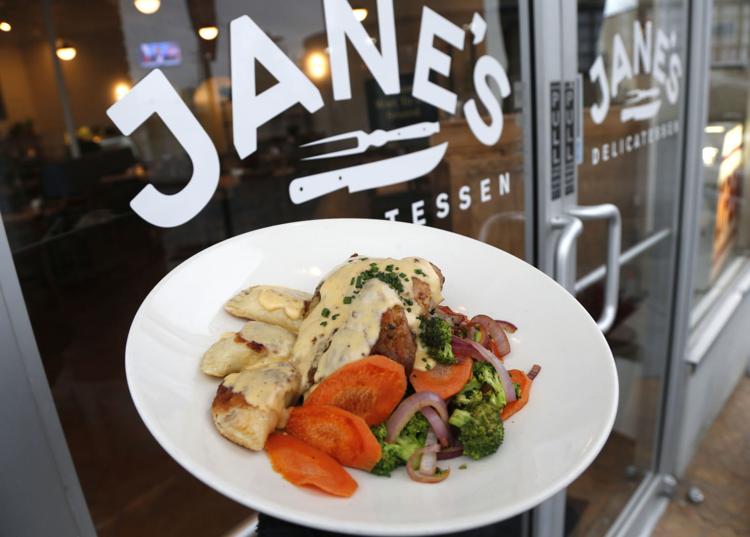 Jamil's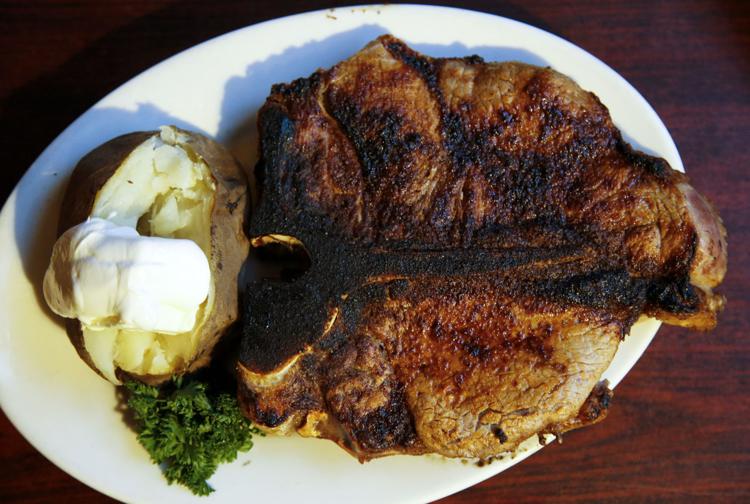 Jimmy John's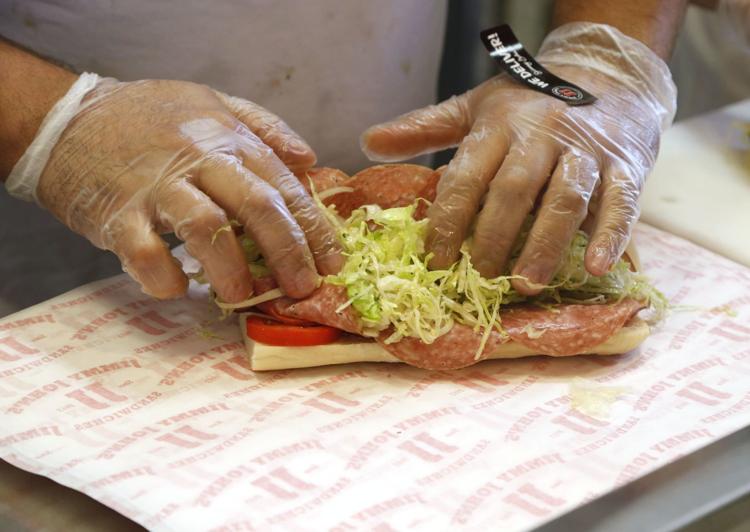 Jimmy's New York Pizzeria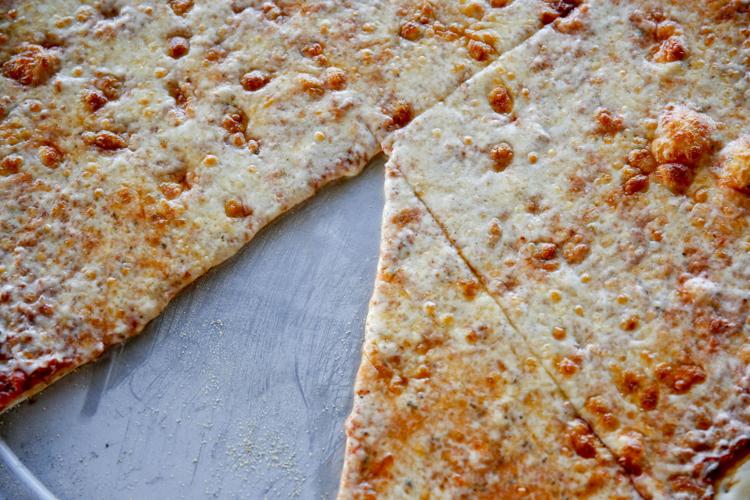 Jinya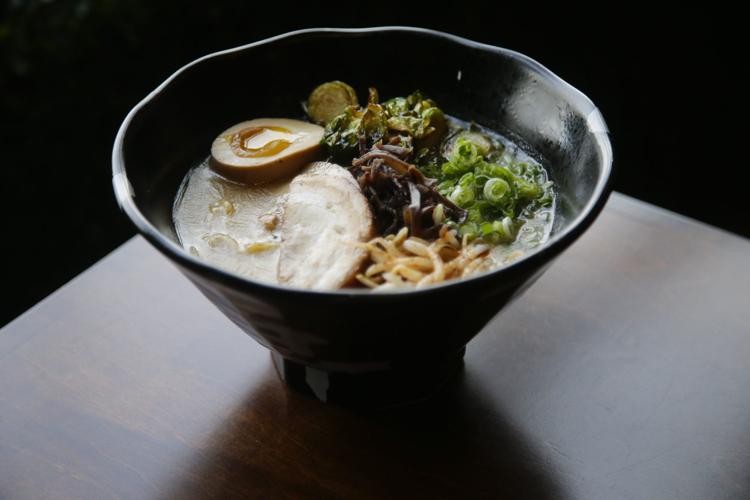 KEO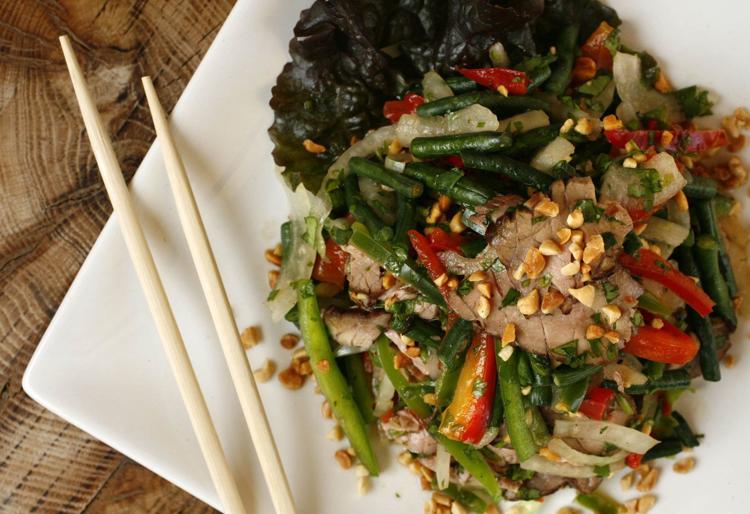 Kilkenny's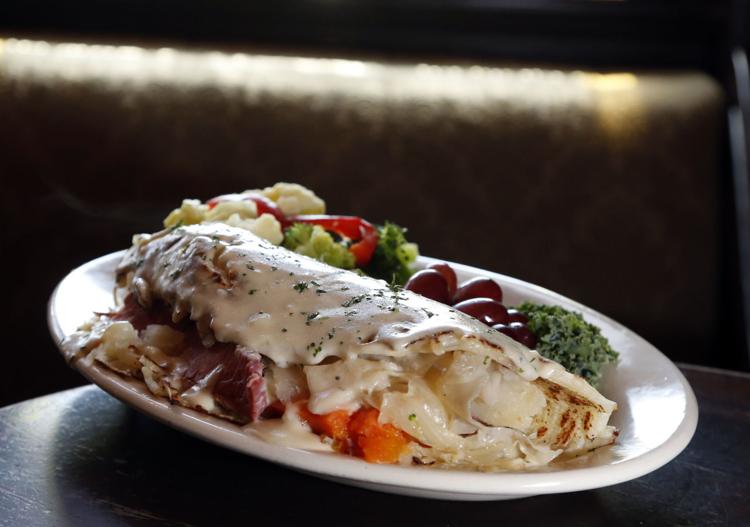 Knotty Pig BBQ, Burger & Chili House
Laffa
Lambrusco'z To-Go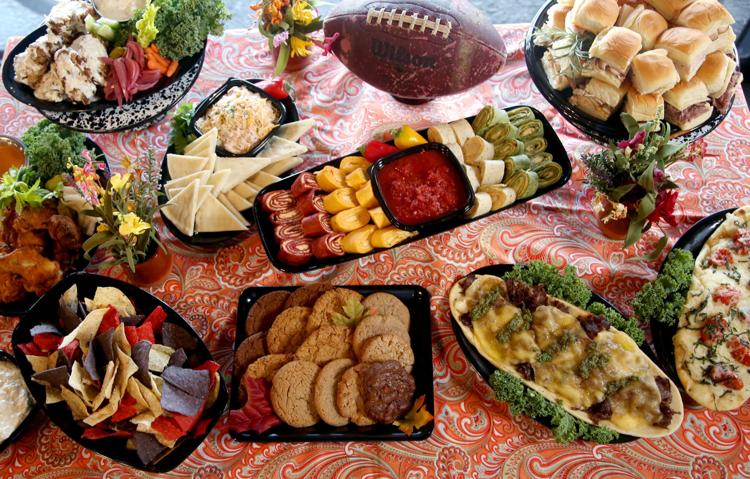 Lanna Thai
La Roma Pizza and Mediterranean Food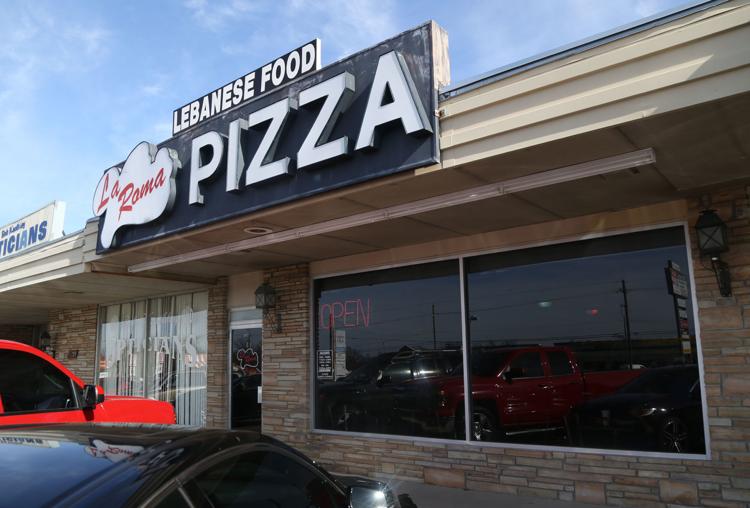 Lassalle's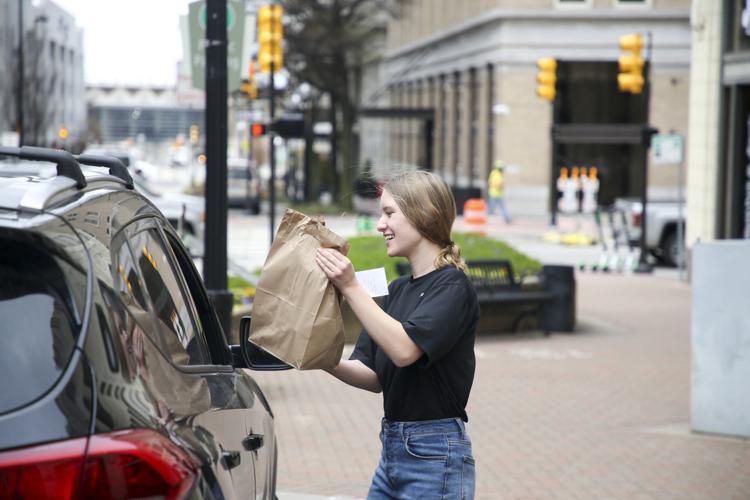 Le Louvre French Café
Livi Lee's Daylight Donuts
Lone Wolf Banh Mi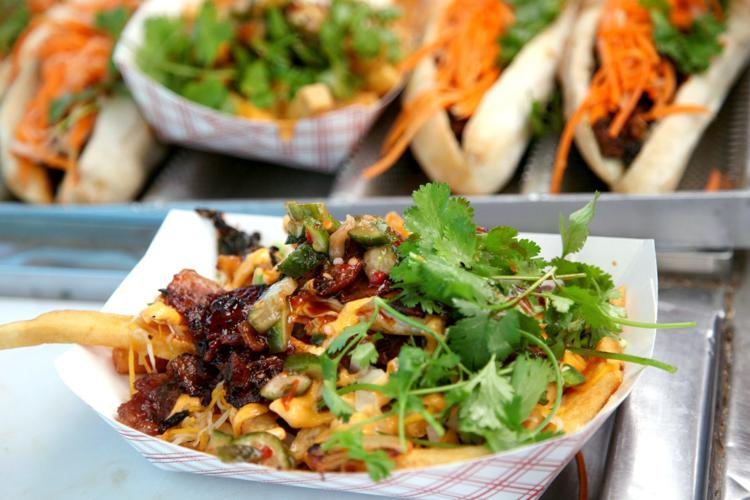 Los Cabos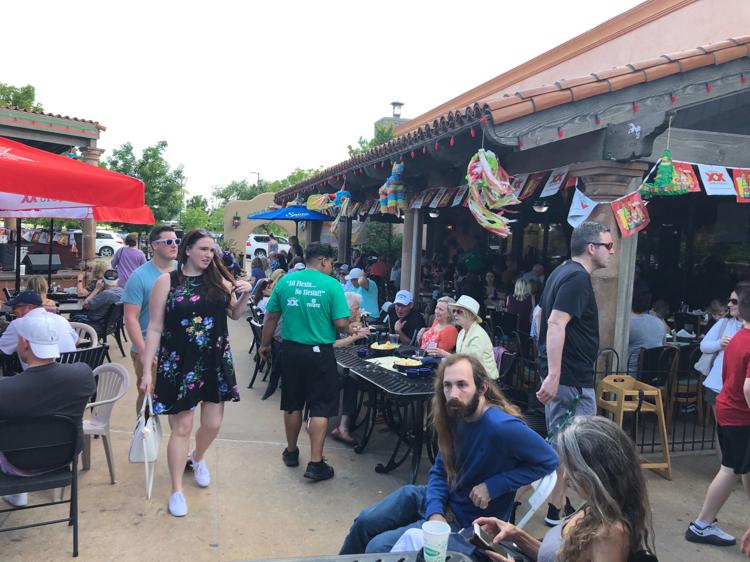 Lot A Burger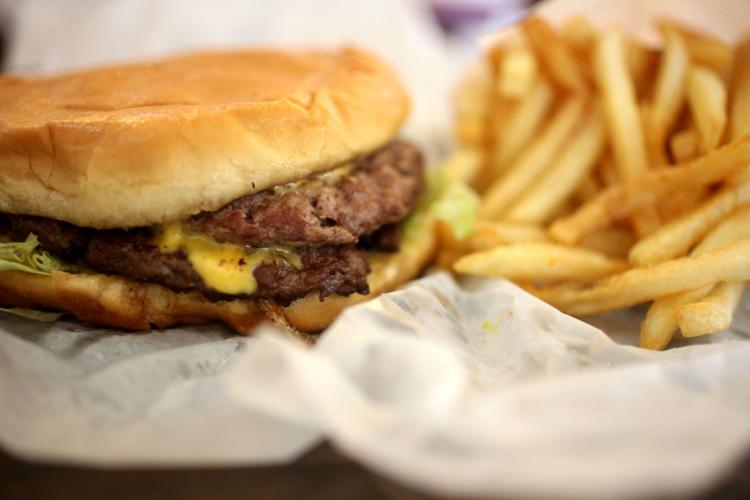 Lowood Modern Woodfire Restaurant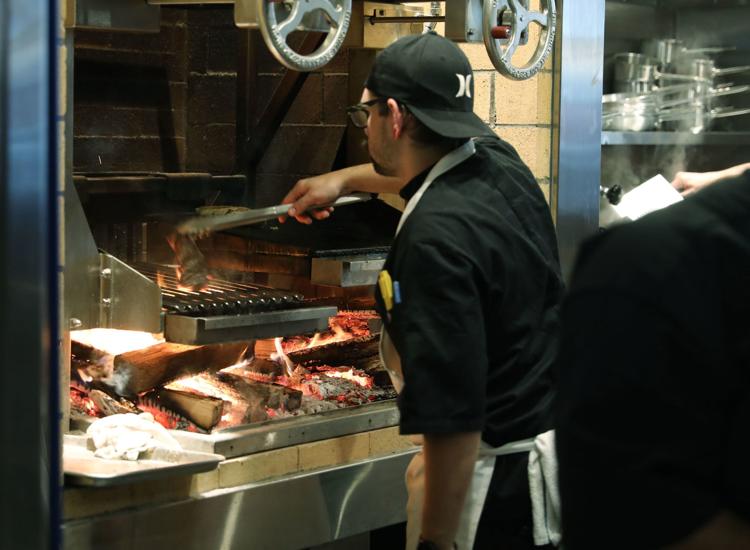 Ludger's Bavarian Cakery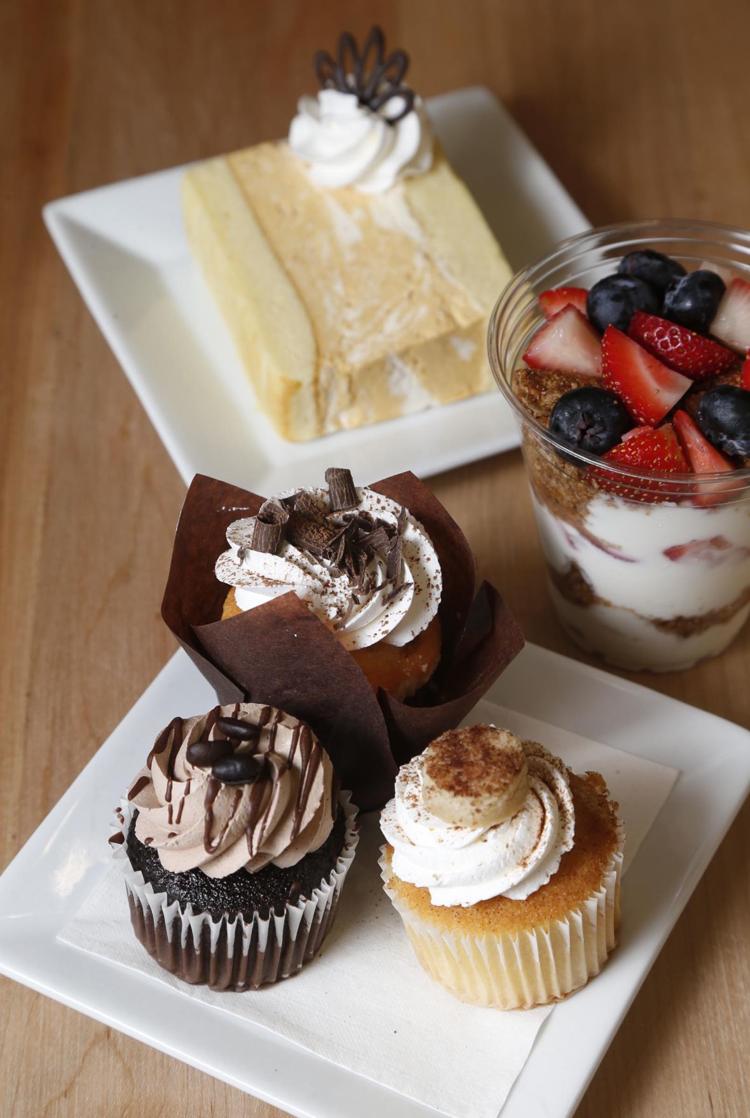 Ludger's Catering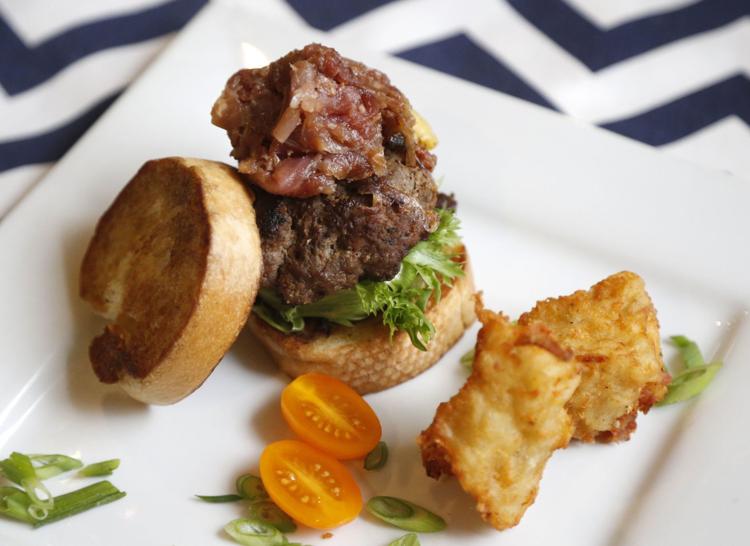 Mack's Wings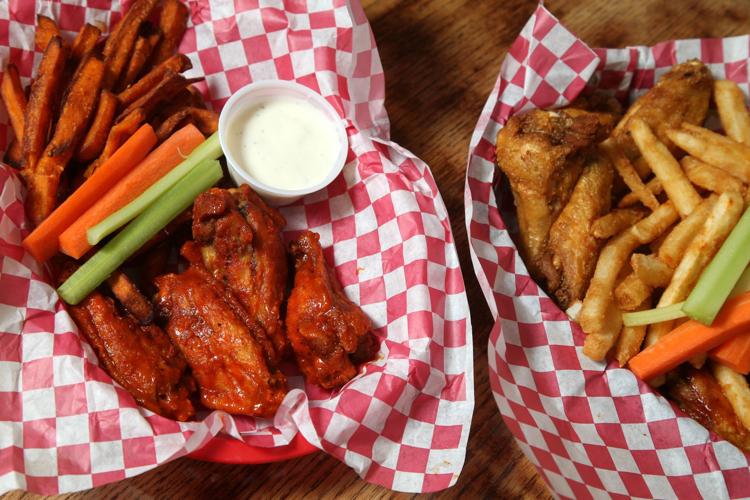 Marco's Pizza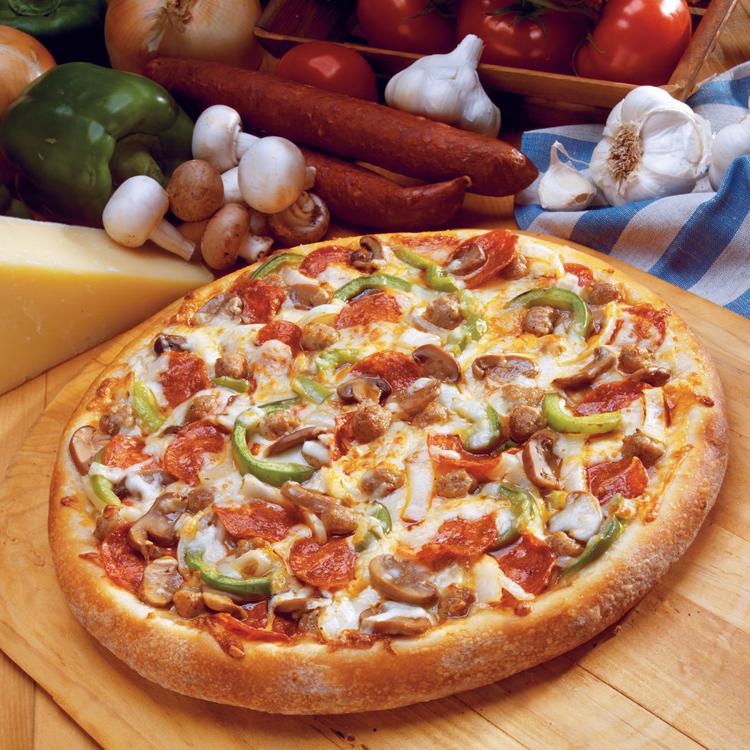 Margaret's German Restaurant
Mazzio's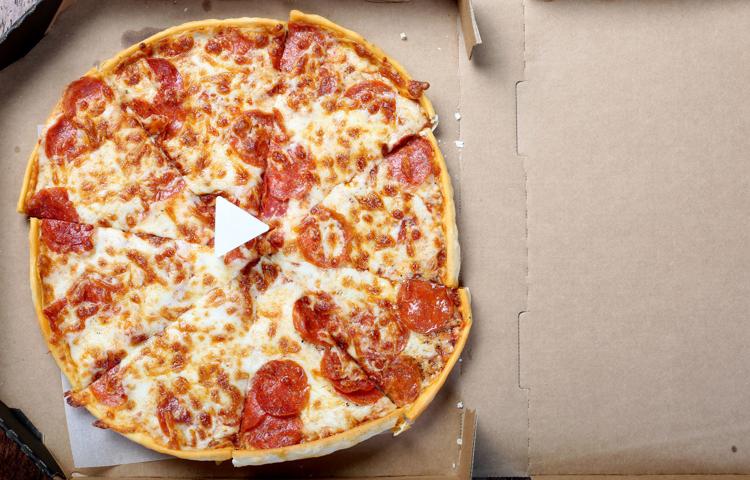 Merritt's Bakery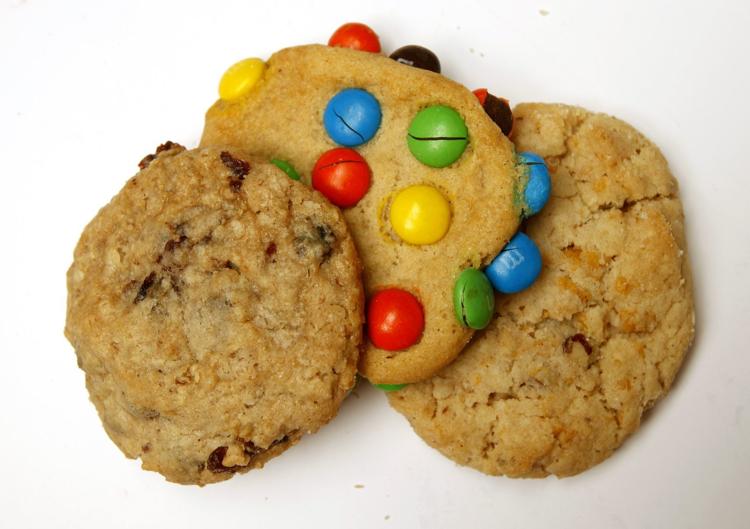 Metro Diner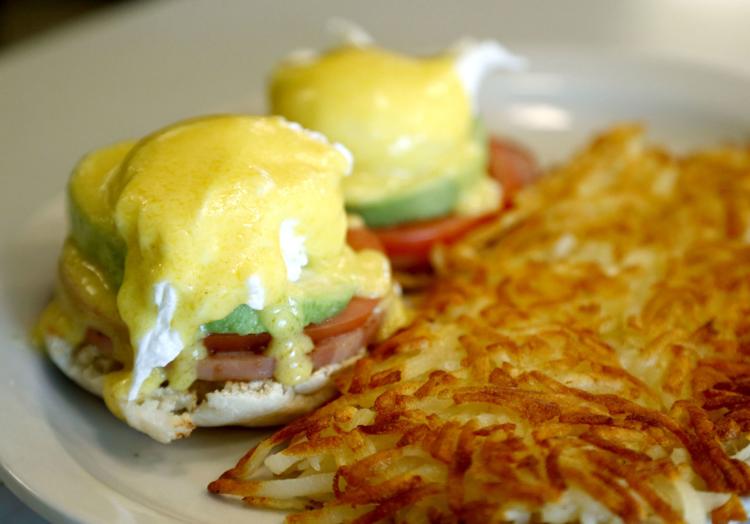 Mi Cocina
Mikes BBQ & Catering
Mom's Family Diner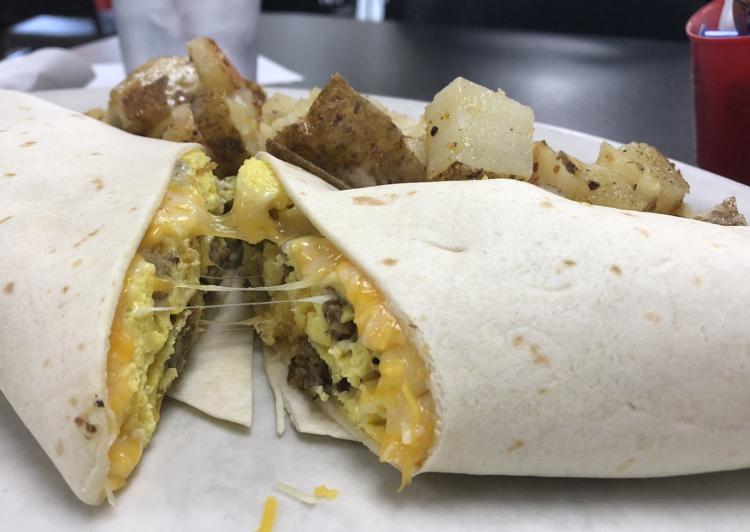 Mondo's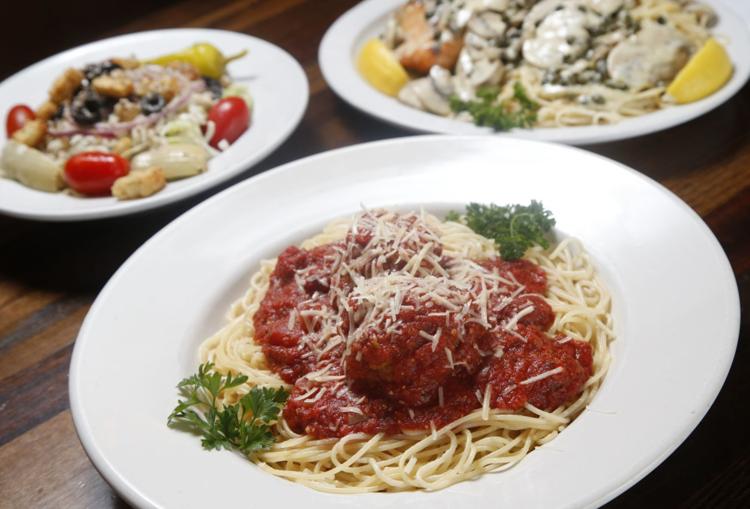 Mother Road Market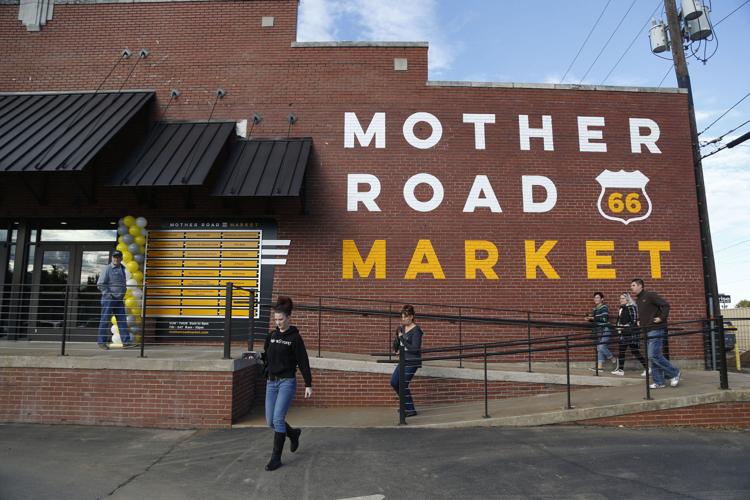 My Thai Kitchen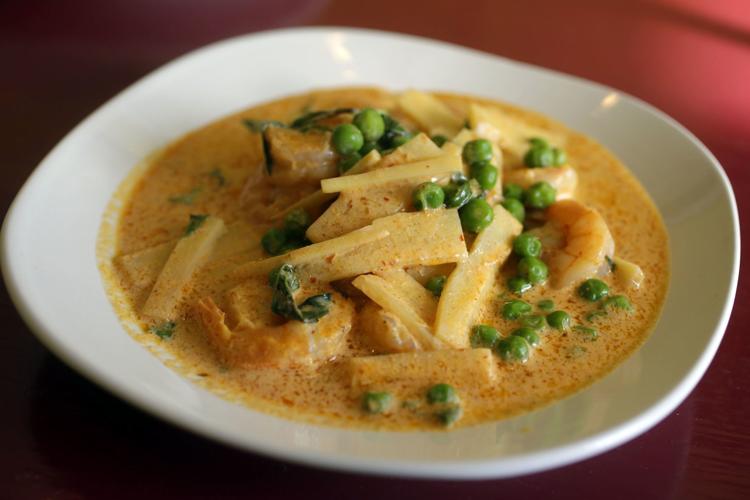 Oklahoma Joe's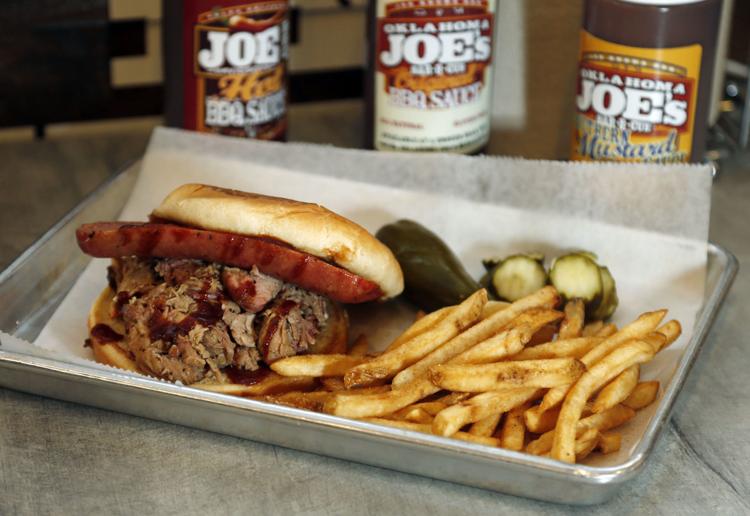 Oliveto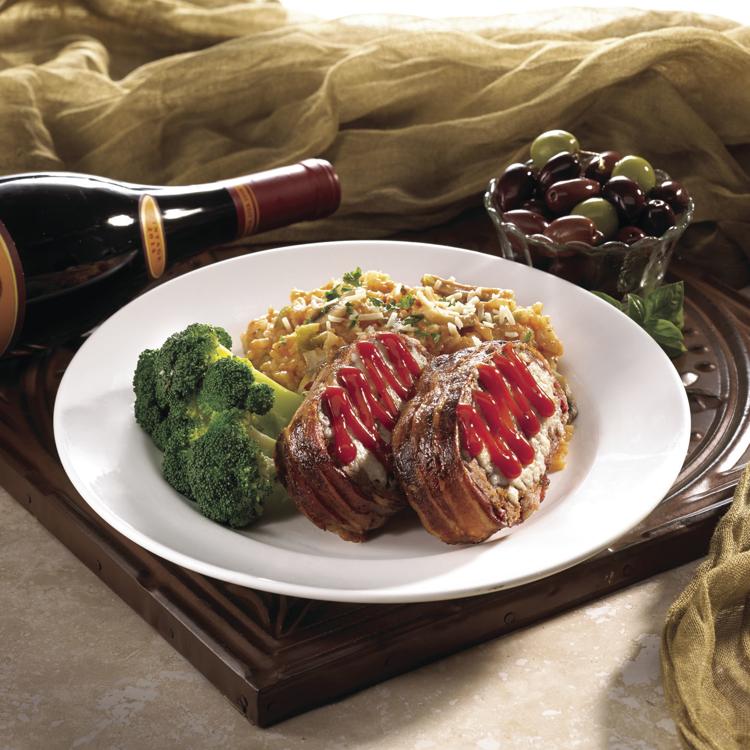 Oren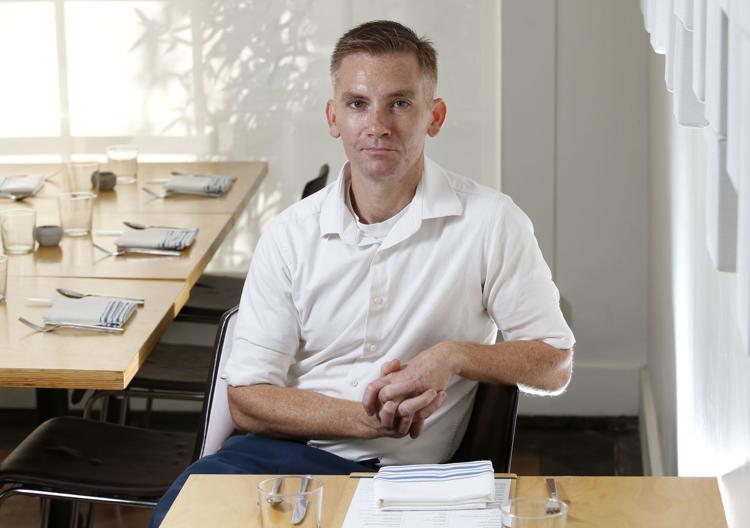 Nola's
Palace Cafe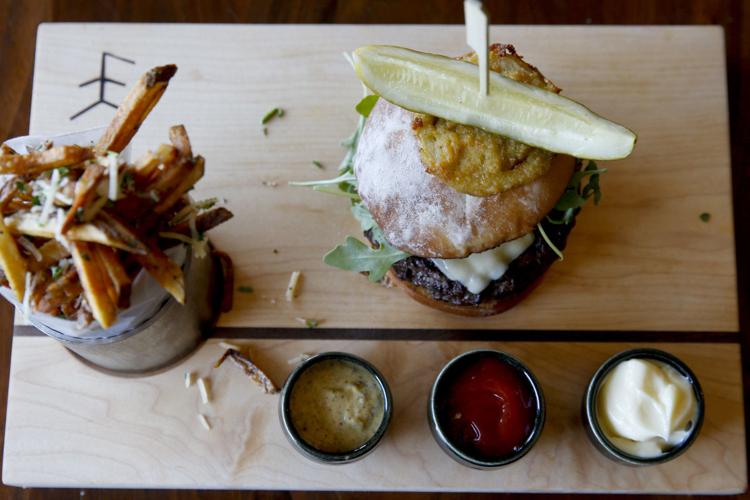 Panera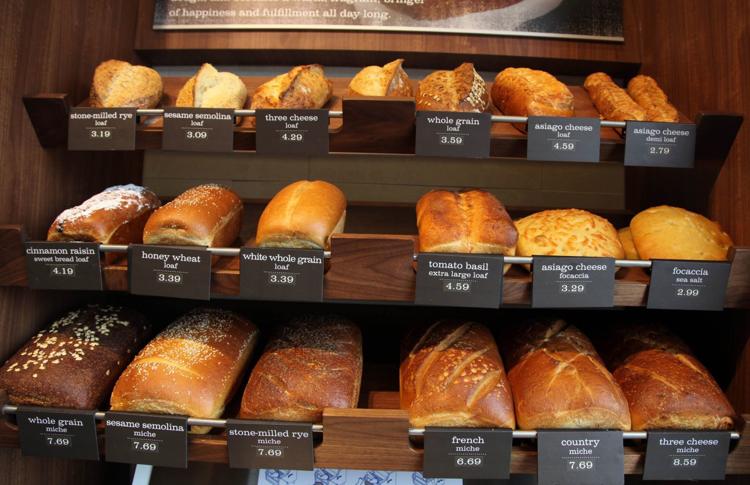 Peacemaker Lobster and Crab
Pho-Ni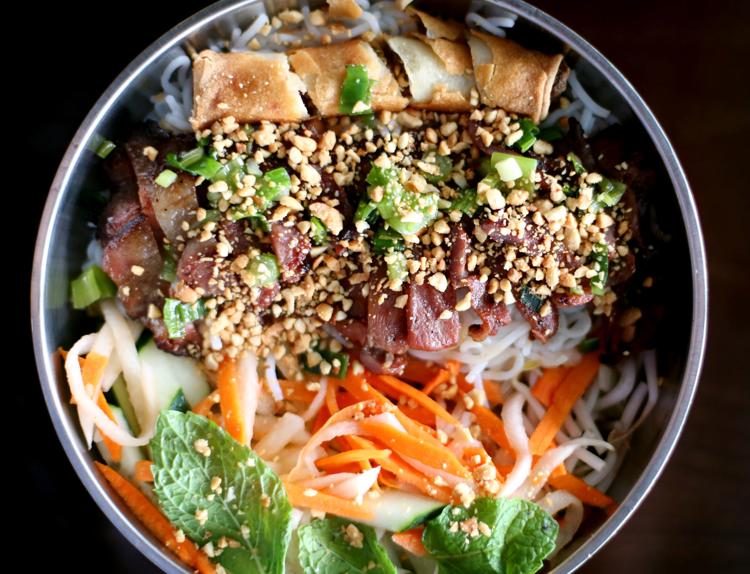 Pita Place Mediterranean Grill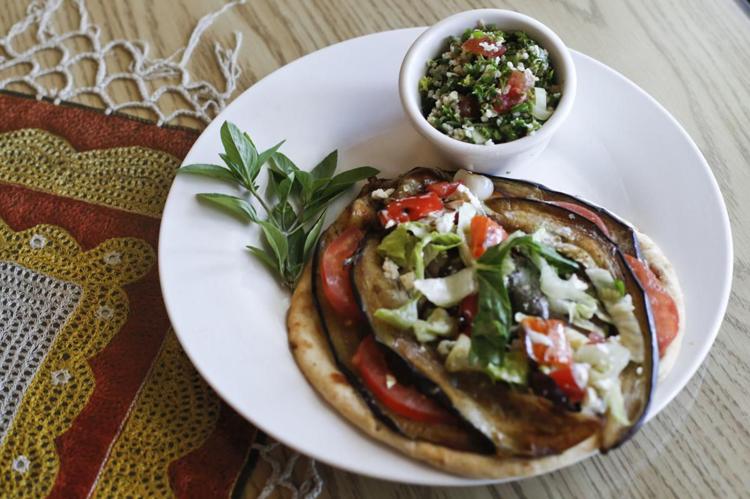 Polo Grill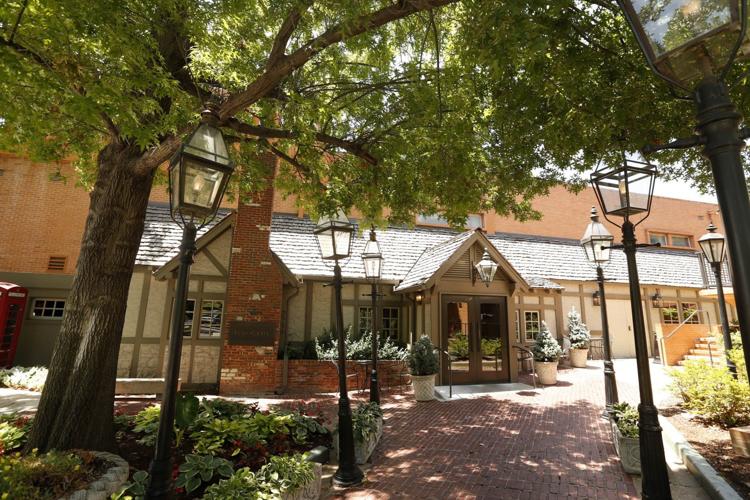 Prairie Fire Pizza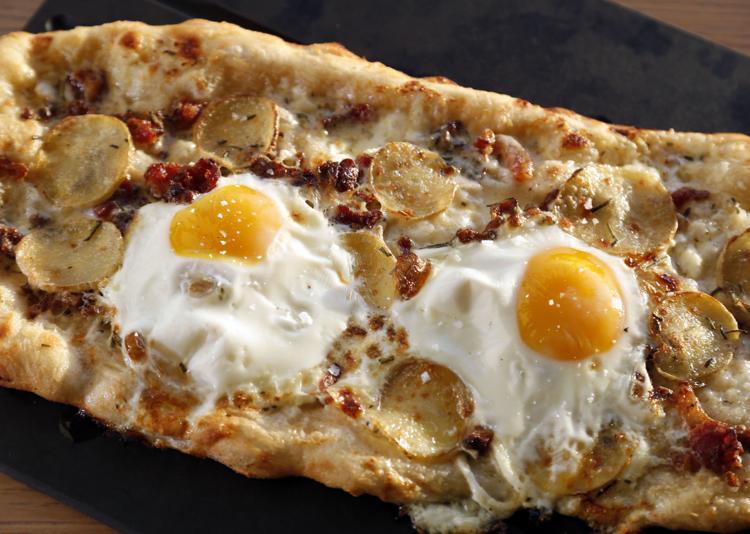 Rocking "R" Ranch House Restaurant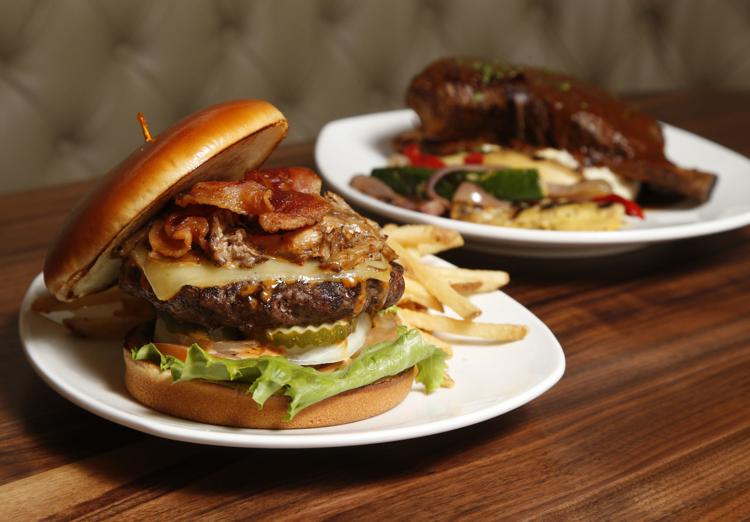 Ron's Hamburgers and Chili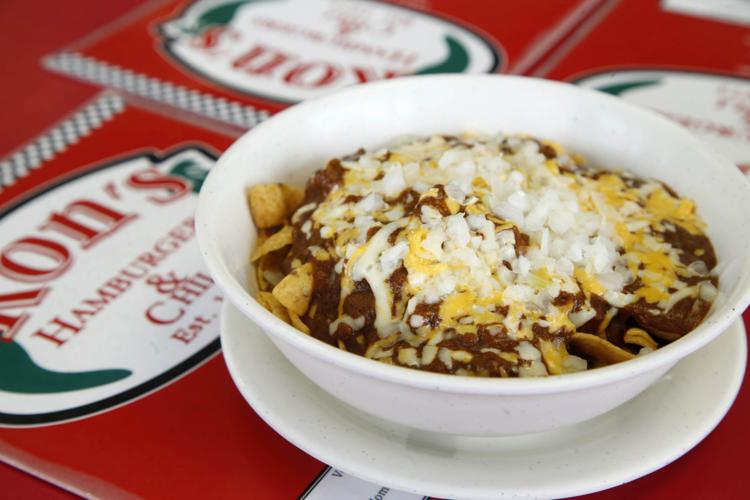 Roppongi
Queenie's
Que Gusto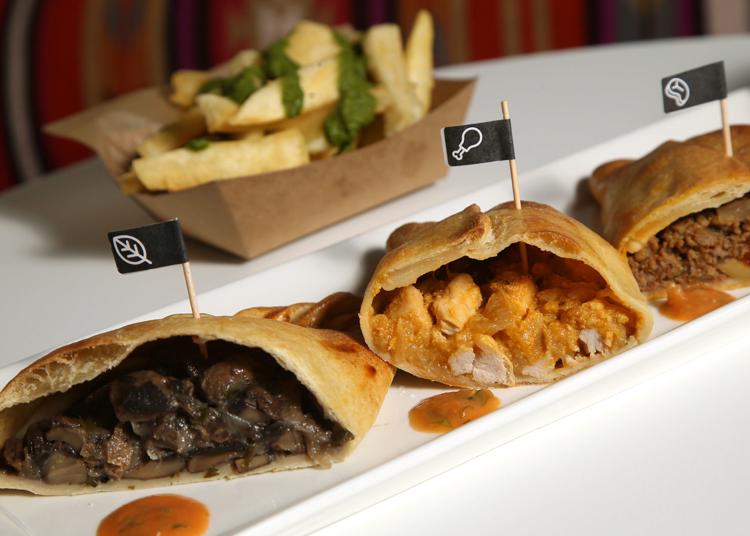 Roosevelt's Gastropub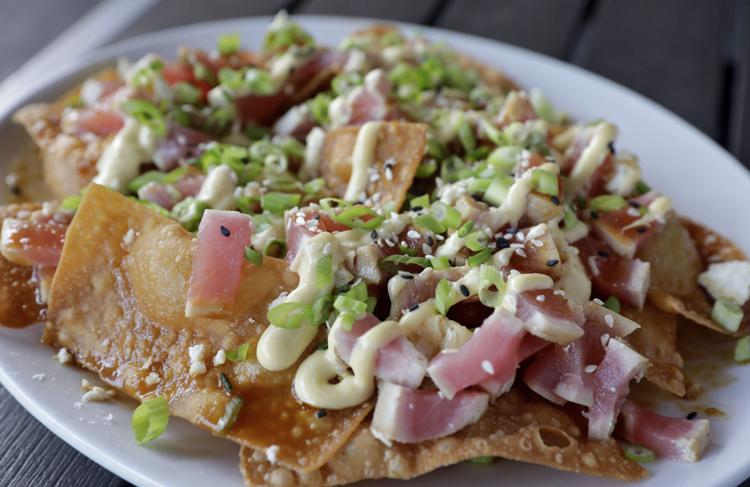 Russo's Coal Fired Italian Kitchen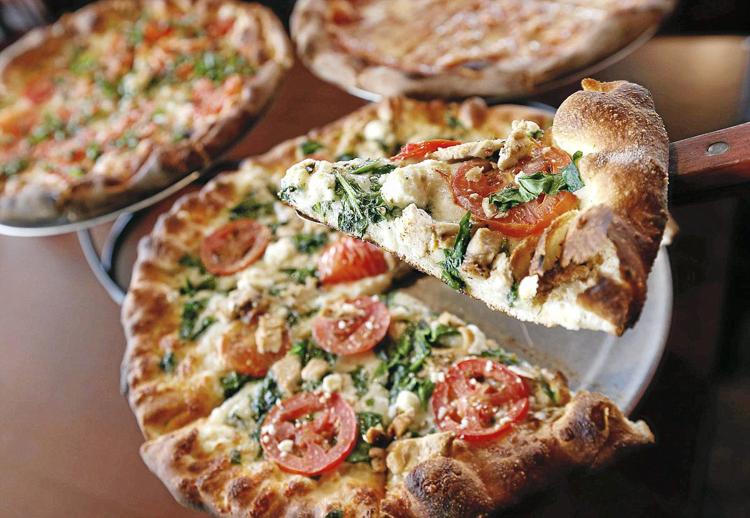 S&B's Burger Joint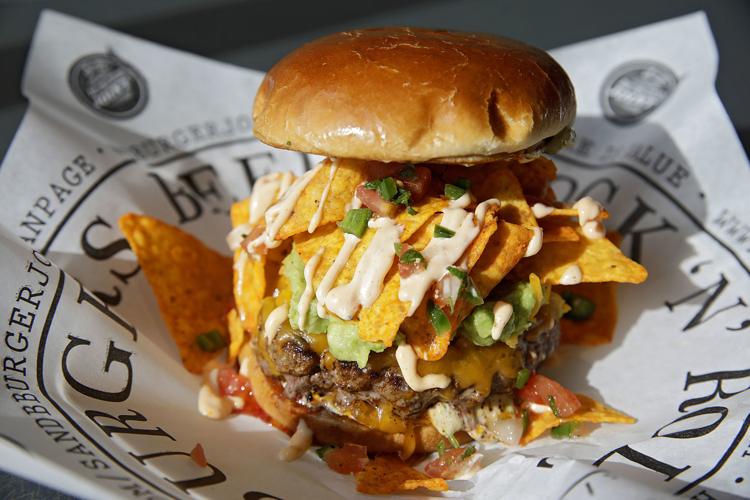 Saffron Mediterranean Cuisine
Savastano's
Savoy Restaurant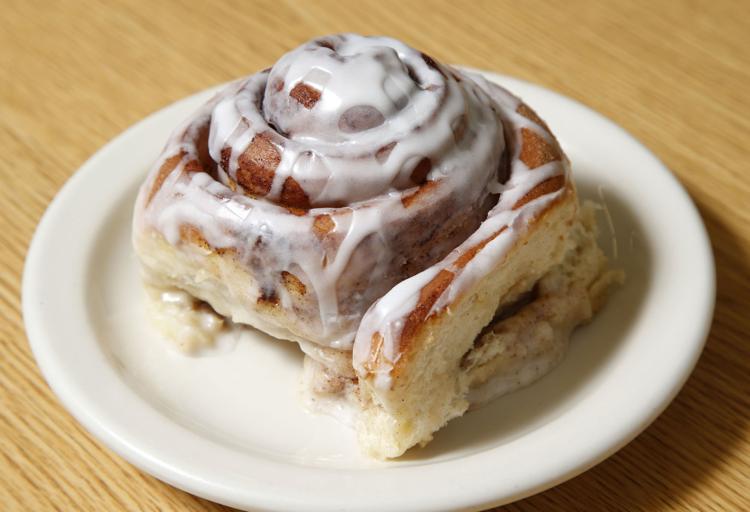 Shawkat's Mediterranean Restaurant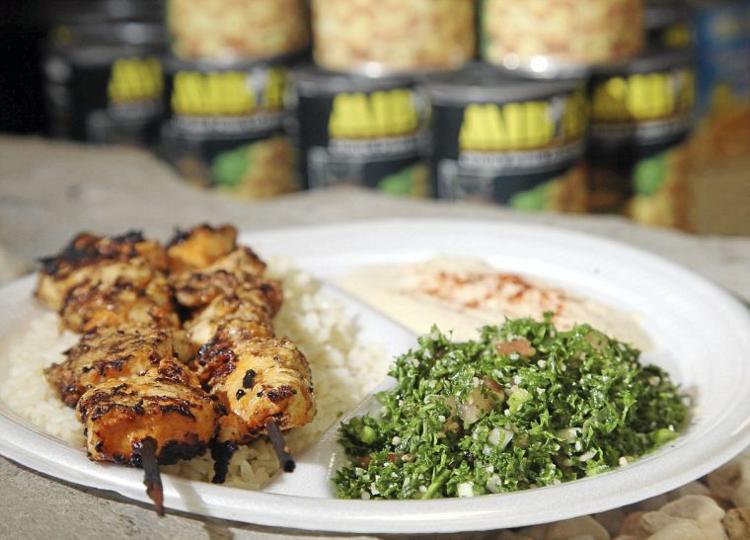 Shuffles Board Game Cafe
Siegi's Sausage Factory: Restaurant and Deli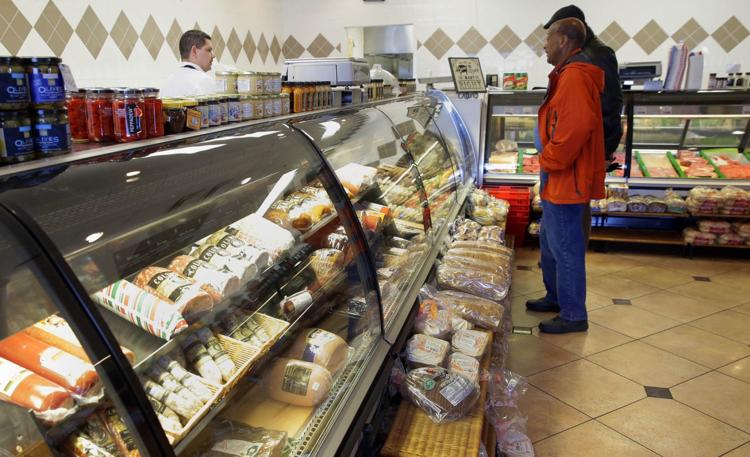 Shades of Brown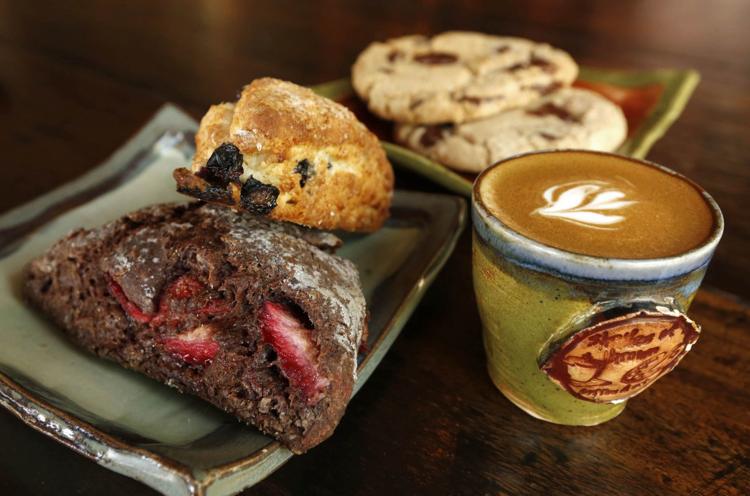 Sisserou's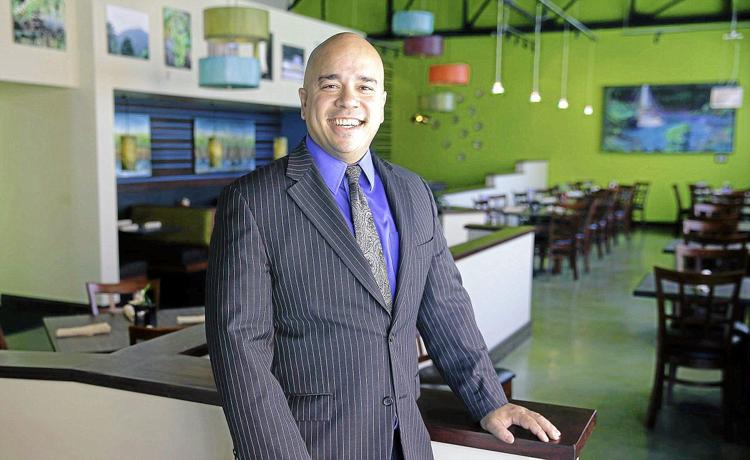 Society Burger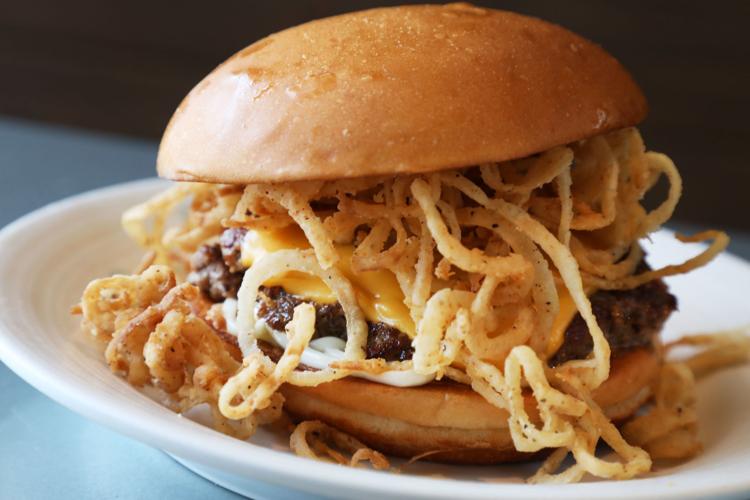 Stonehorse Cafe and Market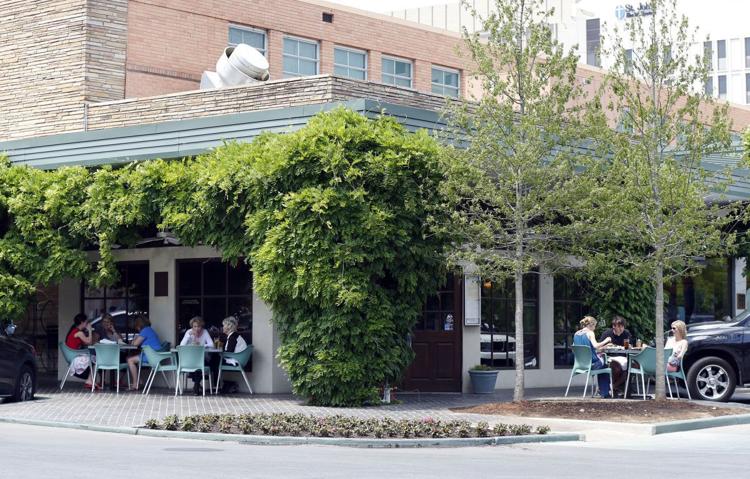 Sushi Hana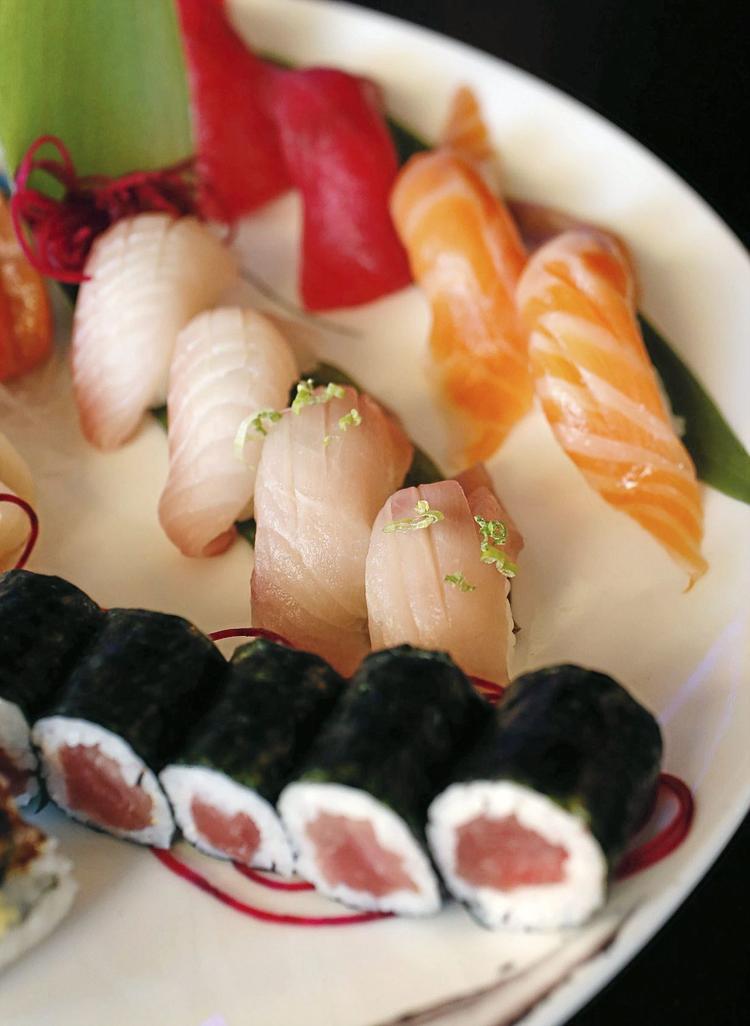 SushiFork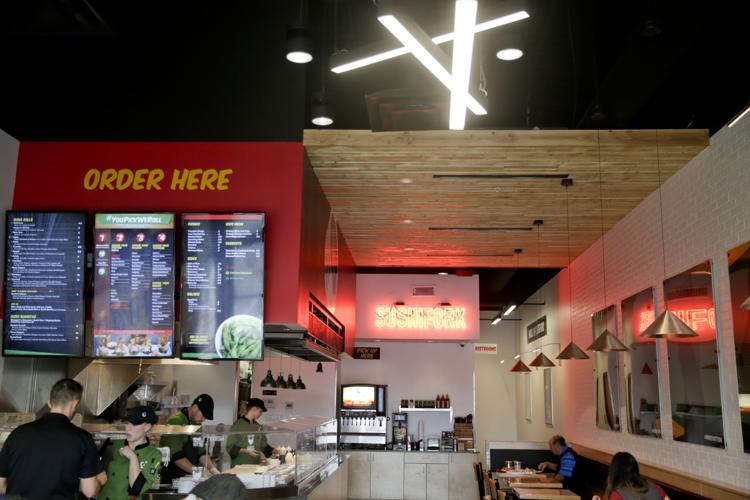 Tacos 4 Life
TAKE 2 — A RESONANCE CAFE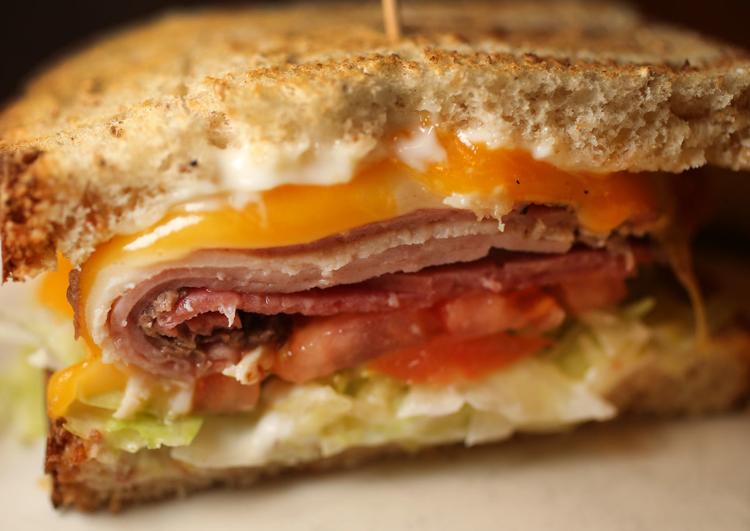 Tandoori Guys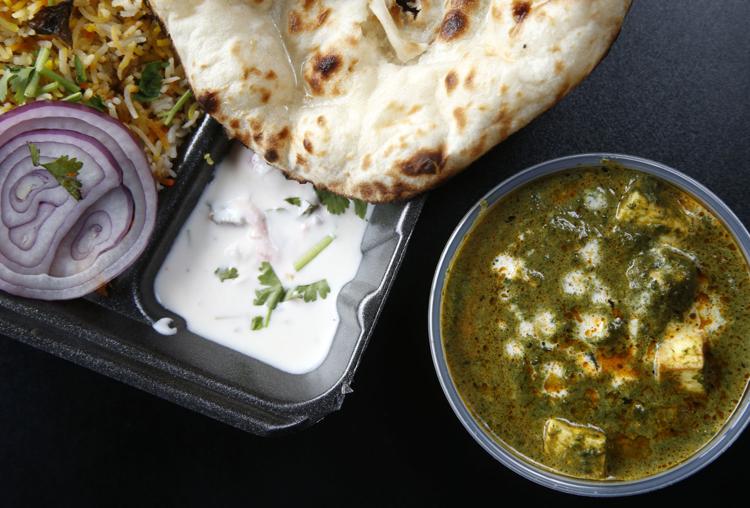 Tandoor Express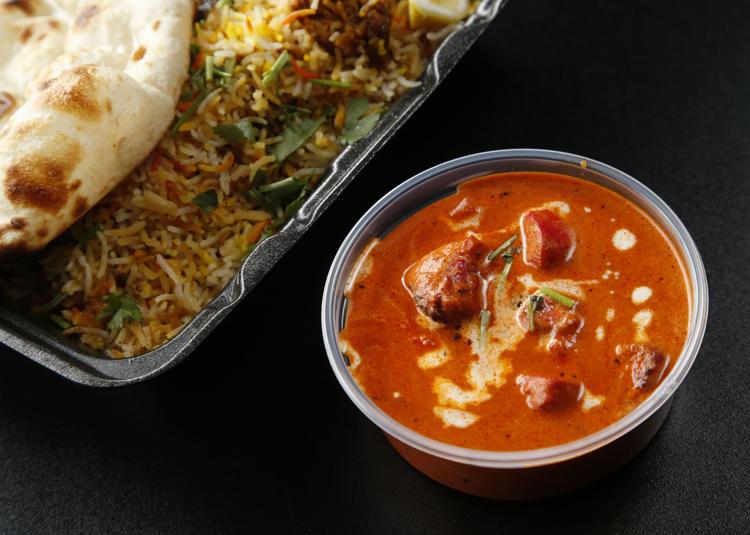 The Tavern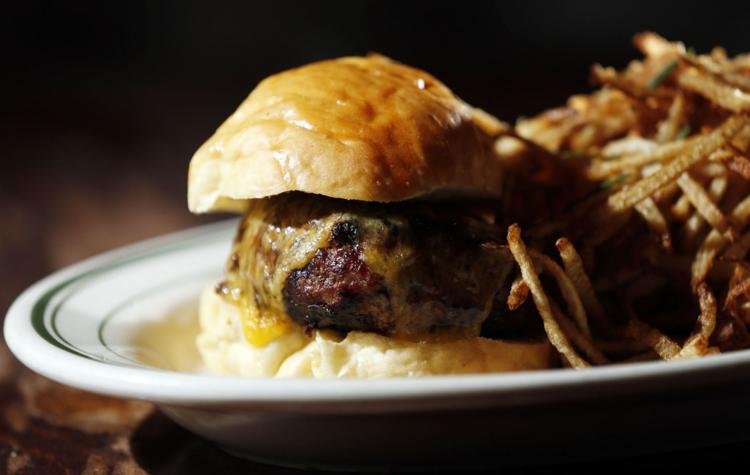 Ted's Cafe Escondido Cafe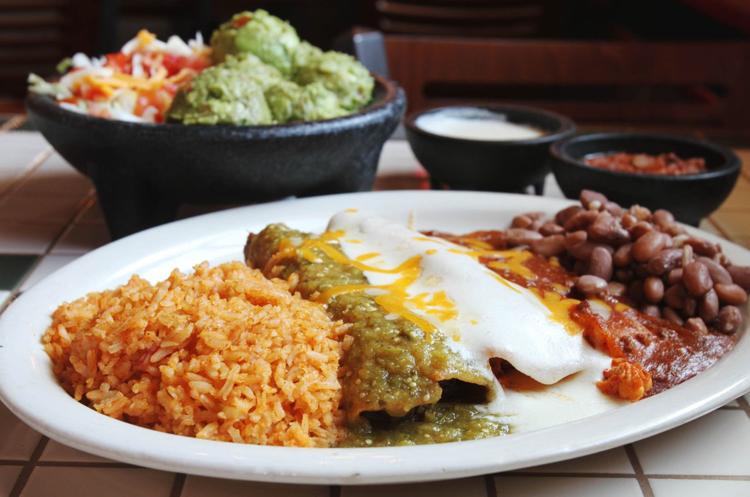 Texas Roadhouse
Thai Village Cuisine
Ti Amo Ristorante Italiano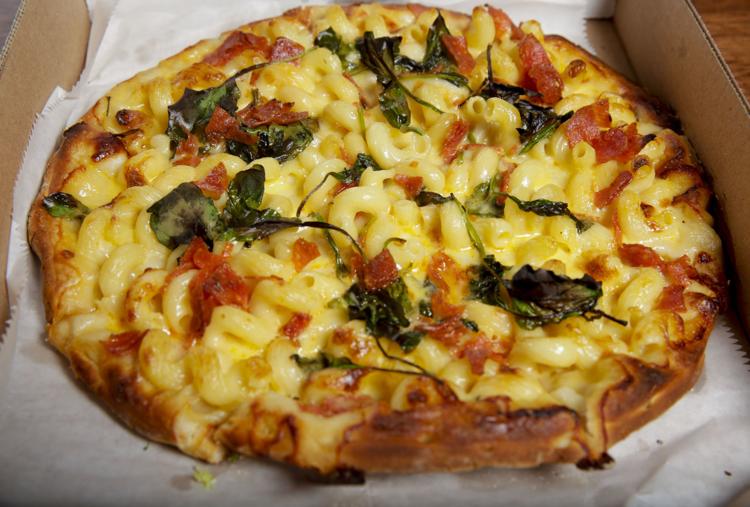 Tokyo Garden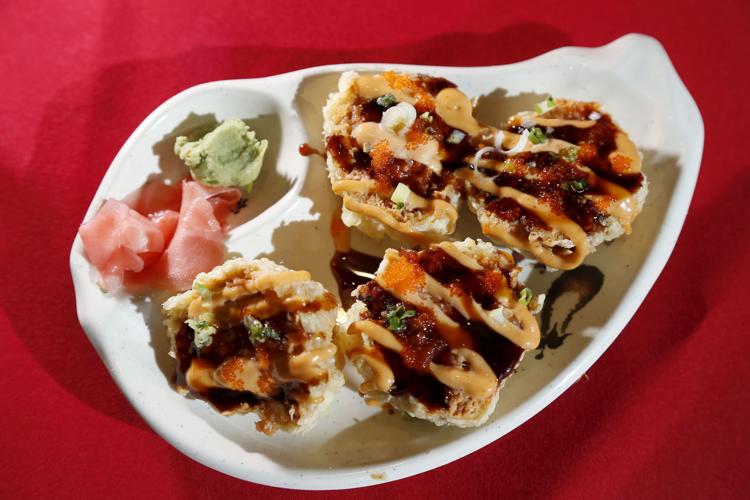 Topeca Coffee Shop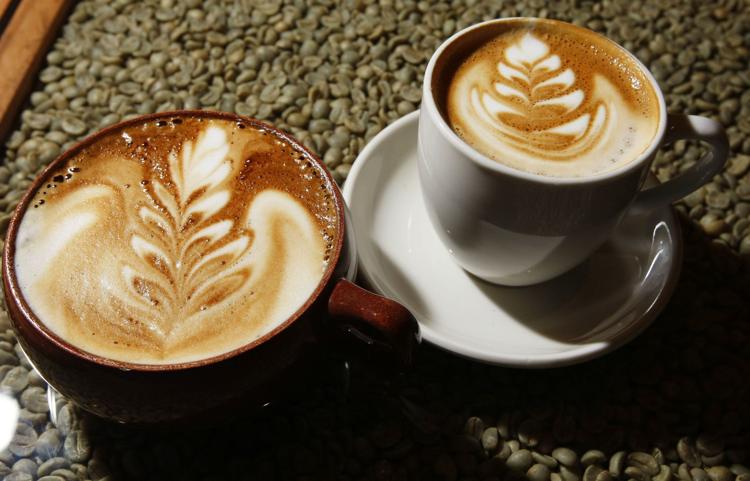 Torchy's Tacos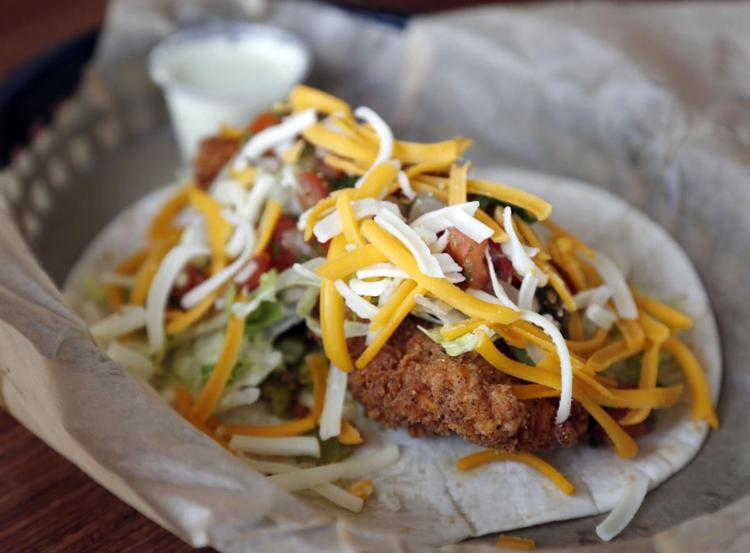 The Tropical Restaurant and Bar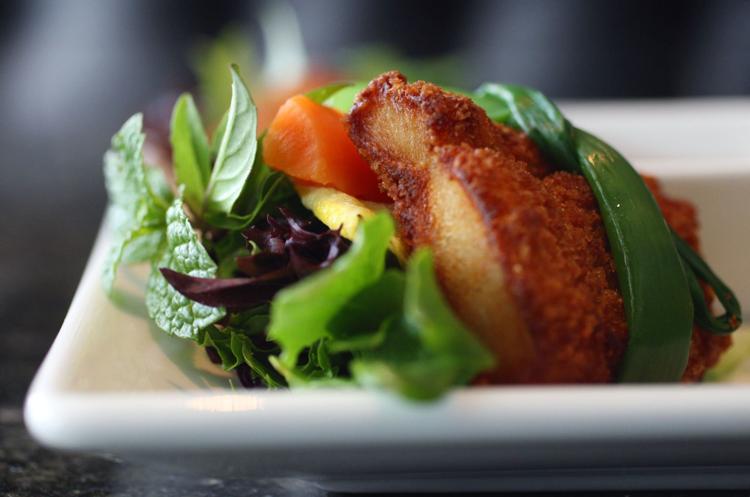 Triangle Coffee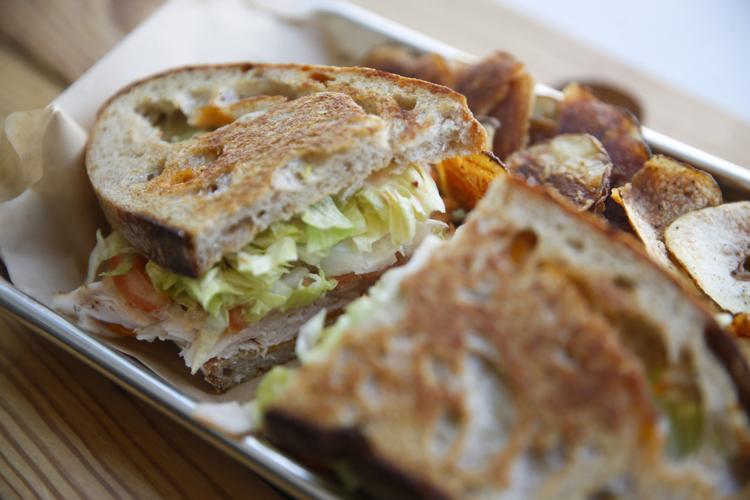 Tucci's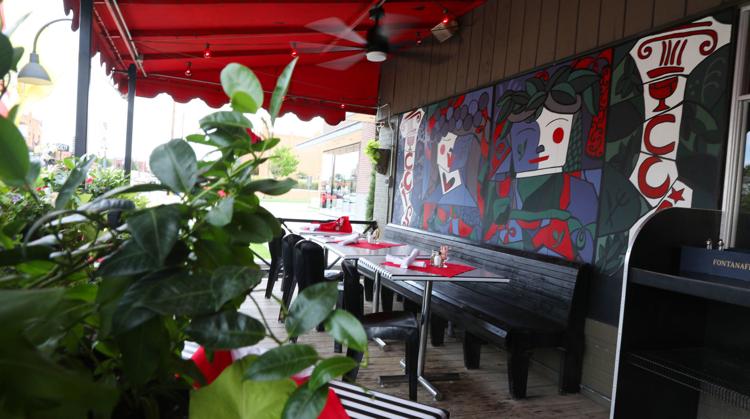 Ty's Hamburgers and Chili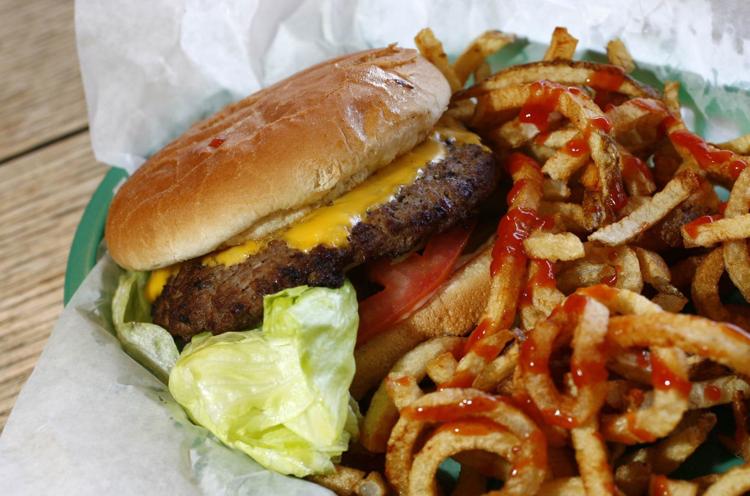 Villa Ravenna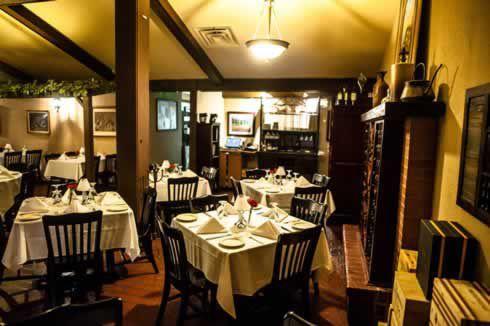 Waffle That!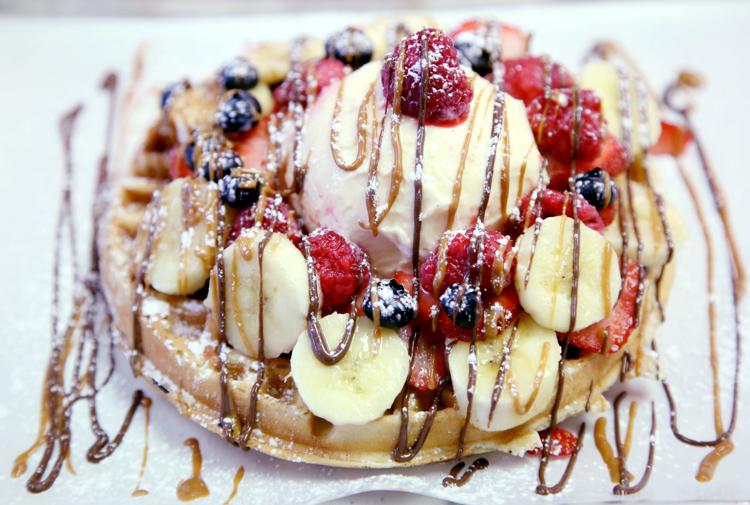 Wanda J's Next Generation Restaurant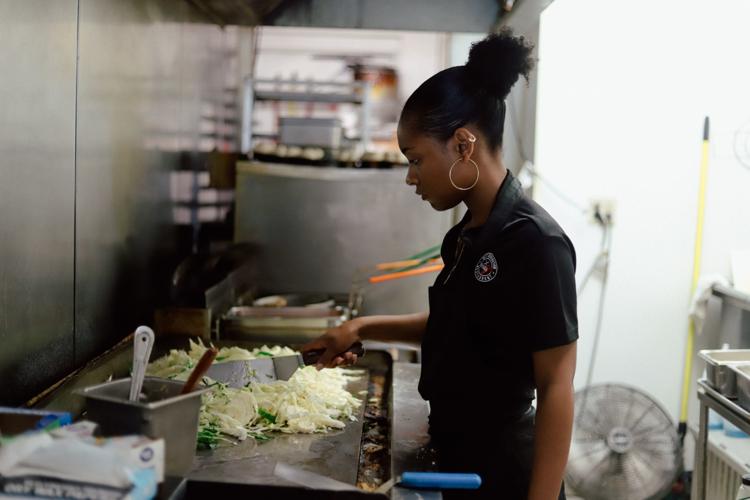 White Lion Pub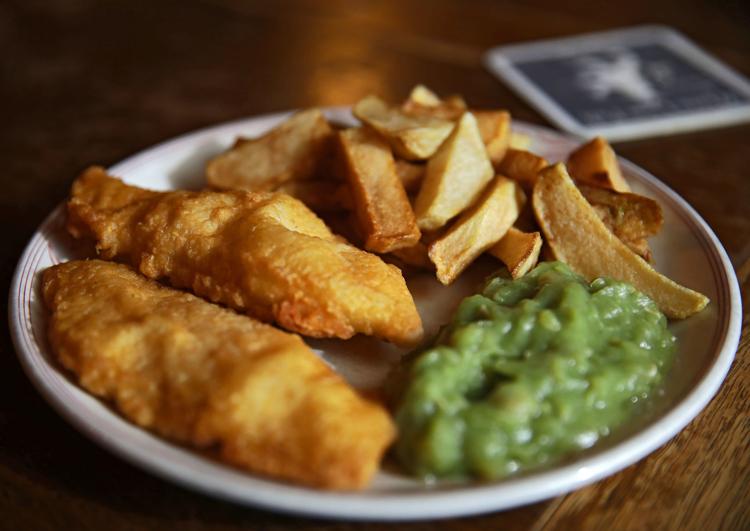 White River Fish Market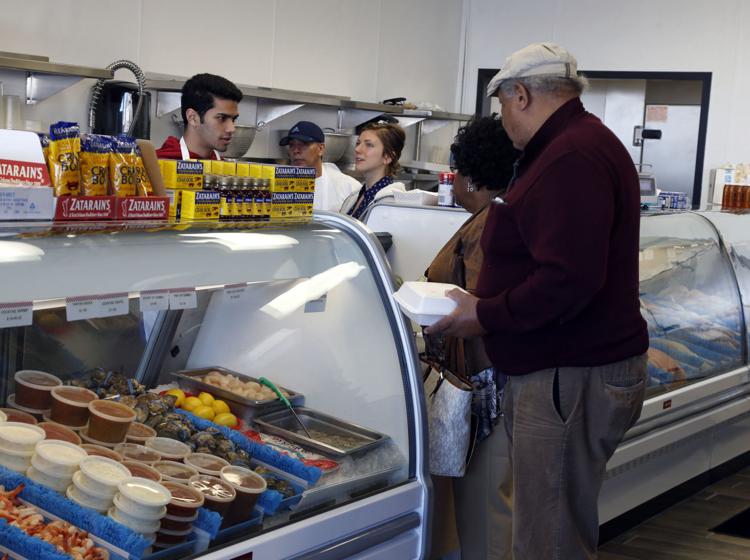 Yokozuna